Howdy guys! I'm back with another post. Got a few things I was thinking to write about, like my most recent trip to Tokyo (again) in May, but since 5 out of my last 8 posts have been about Japan I decided to put that on hold for the time being and interrupt that trend with something more local – Shine Festival a fortnight ago around the Orchard area.
I'm not going to elaborate too much on what is this, other than it's organised to celebrate the Youth Month of July (I didn't even know there was such a thing). I only found out about this 3 days before the actual event on Facebook, and I checked it out only because the advert had words along the lines of "free performances". Turned out it was a whole weekend of activities along the Orchard area, with the main feature being a performance by KPop superstar Jessica Jung (of ex-SNSD fame). Public concerts from established local acts over the weekend, plus one from an international superstar all for free, I'm sold already, and it's yet another event for me to watch out for every year.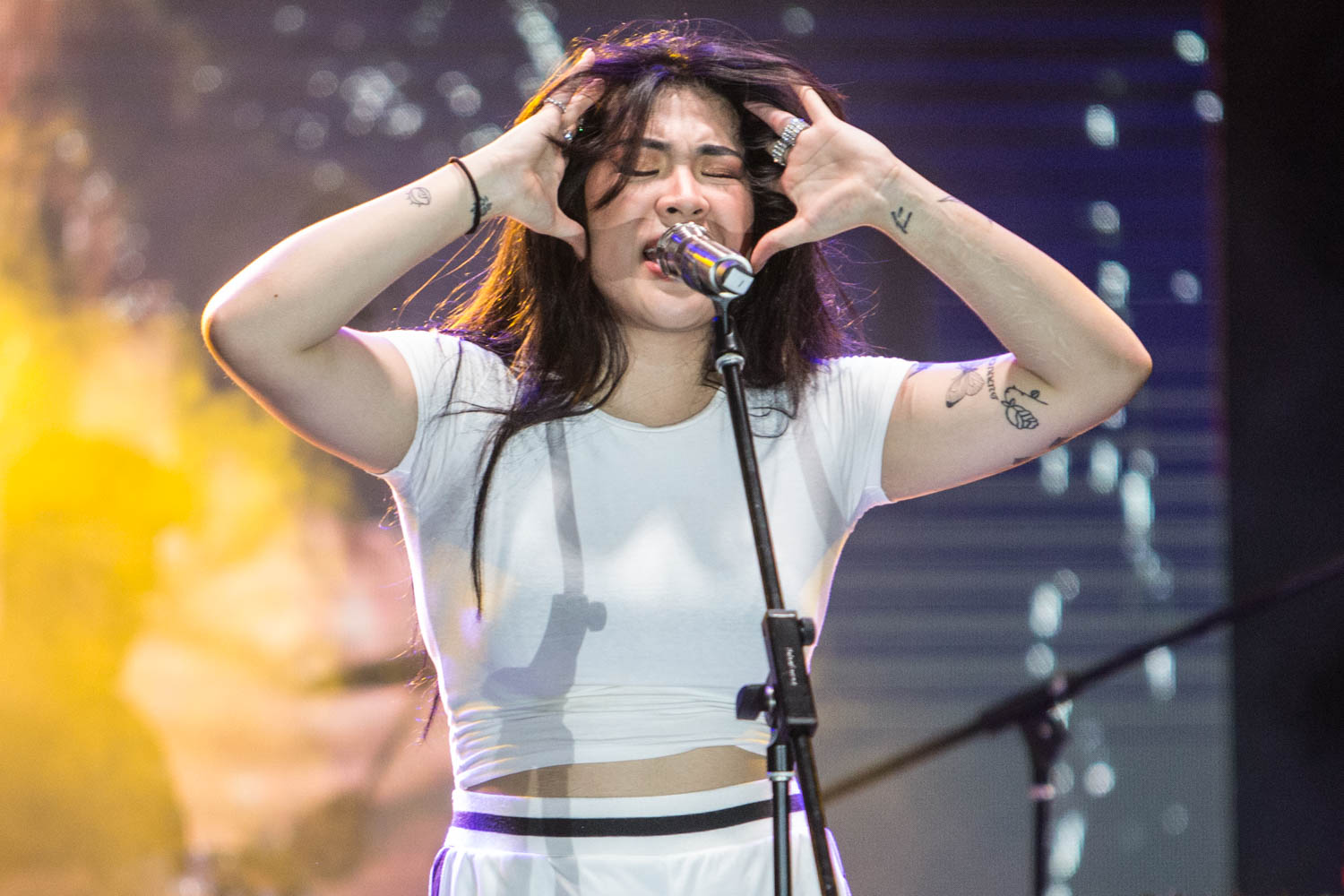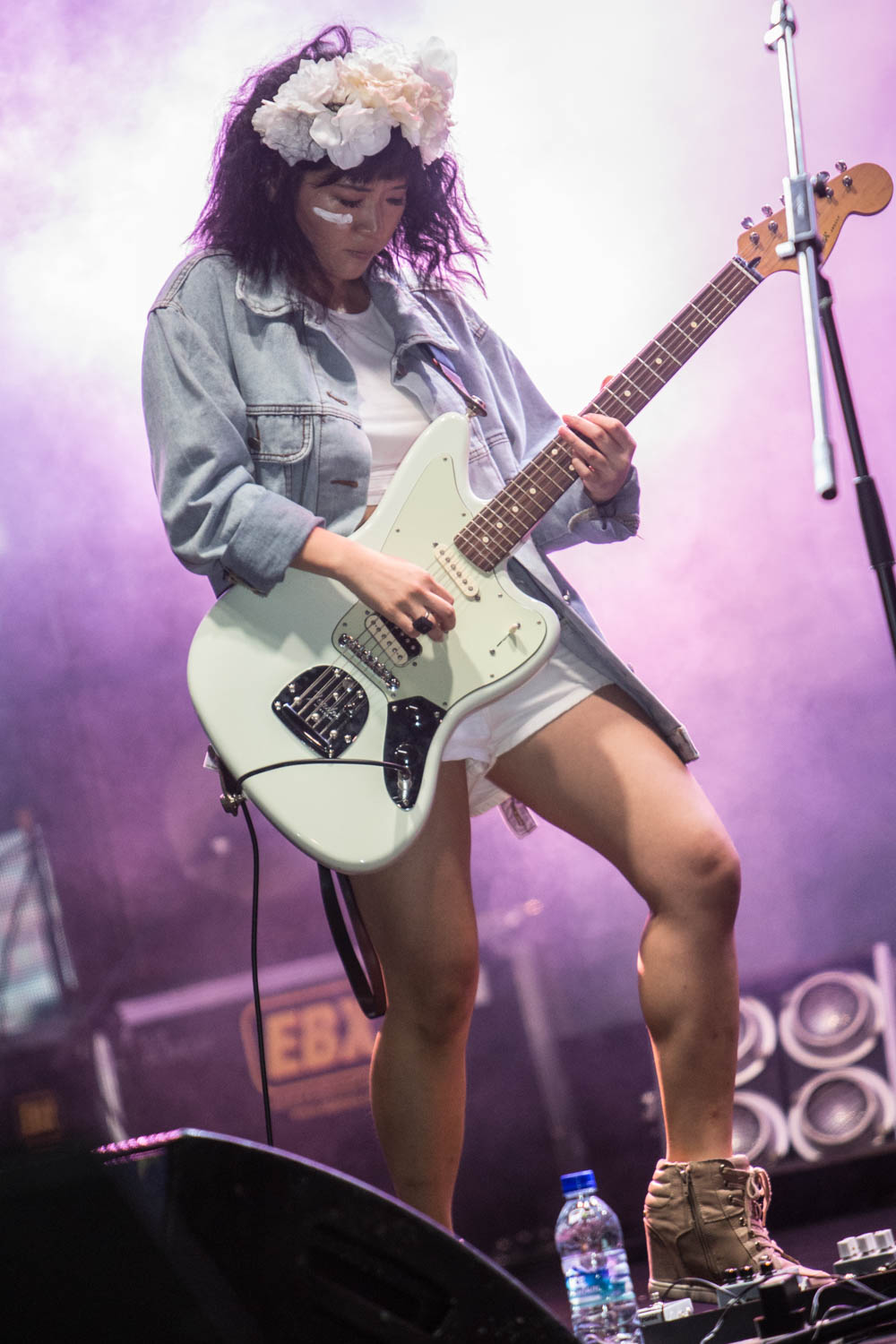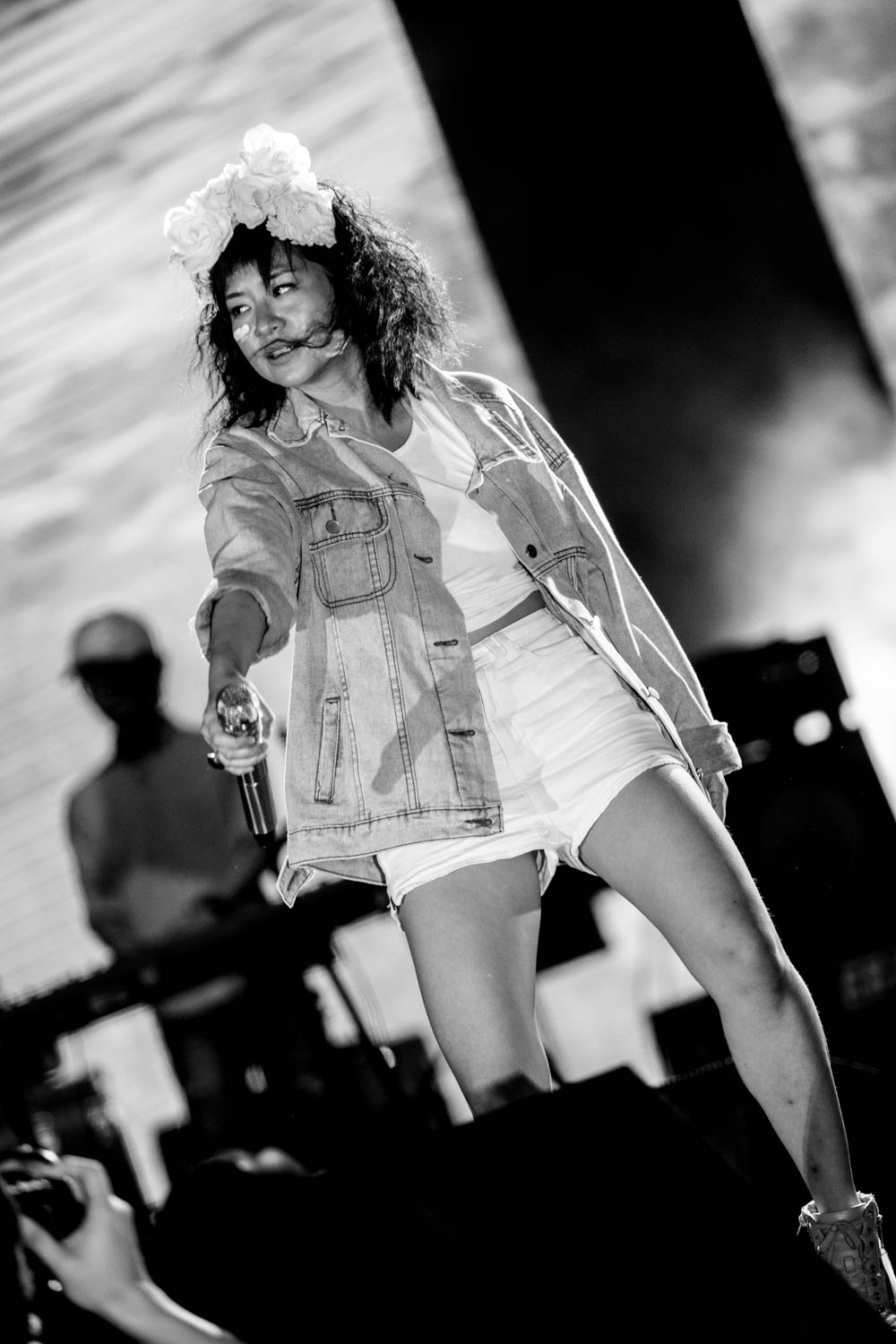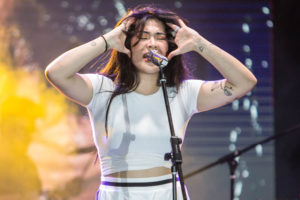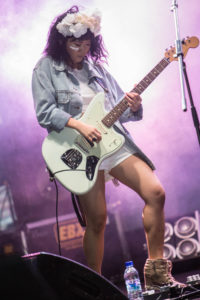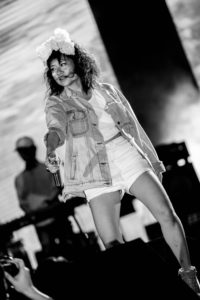 Decided to do some location scouting on Friday first, so I managed to catch Sam Rui and Inch Chua in action. Sam's music was of the slower type, and I tend to like to listen to some faster songs at the start of a performance to get my energy levels up, so I can't really say I enjoyed the performance as much as I'd like to.
Inch on the other hand was high on energy, her songs mostly upbeat and with plenty of movement around the stage which made for some pretty good photos. And as a bonus she plays the guitar as well and I've always got a soft spot for guitar girls, so this was a plus point for her performance as well. Delaying my dinner for another 1 hour to catch her performance was worth it.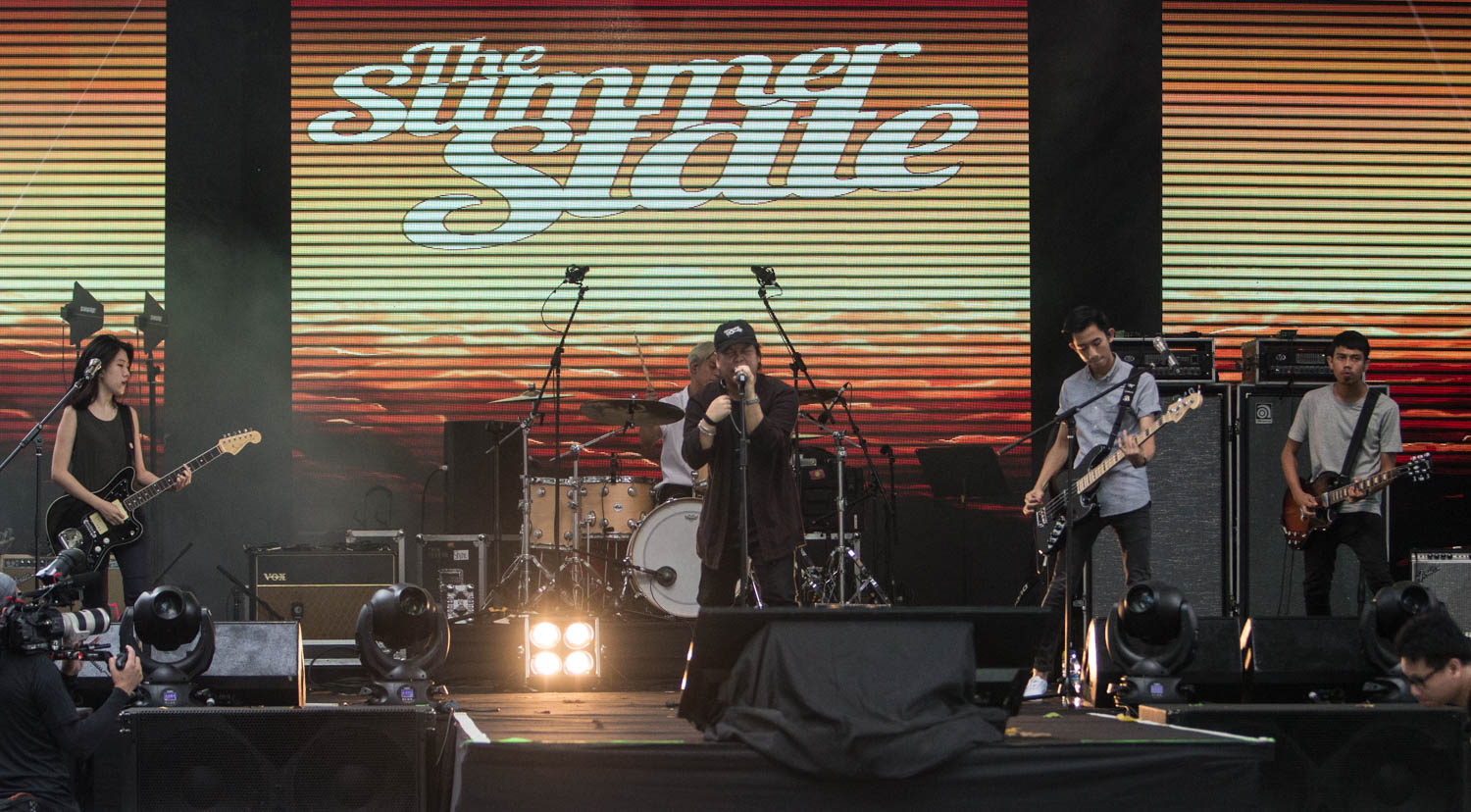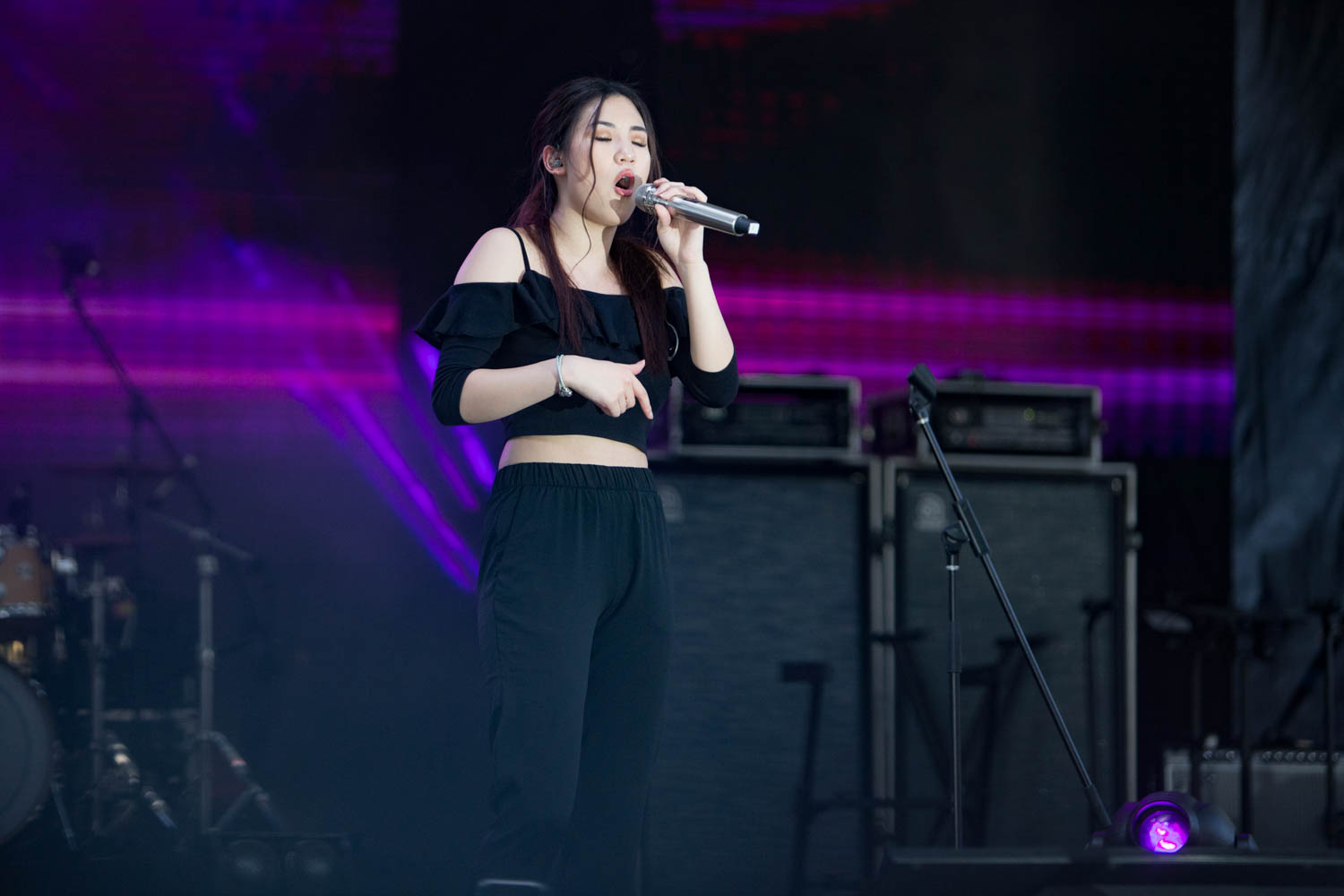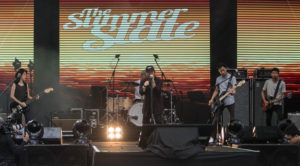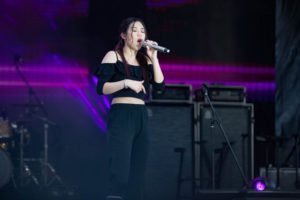 Arrived at 4.30pm on Saturday to find a sizable crowd already waiting for the show that night. Meanwhile The Summer State and Natalie Ong were up first, didn't have too much of an impression of the two of them, especially Natalie because the staff decided to start allowing the crowd to enter the front area in the middle of her set so everyone was focused on getting the front spots. Bad timing for the staff to do that as no one seemed to be paying attention to Natalie, which was a shame since she had a great voice from what little I remembered from her performance.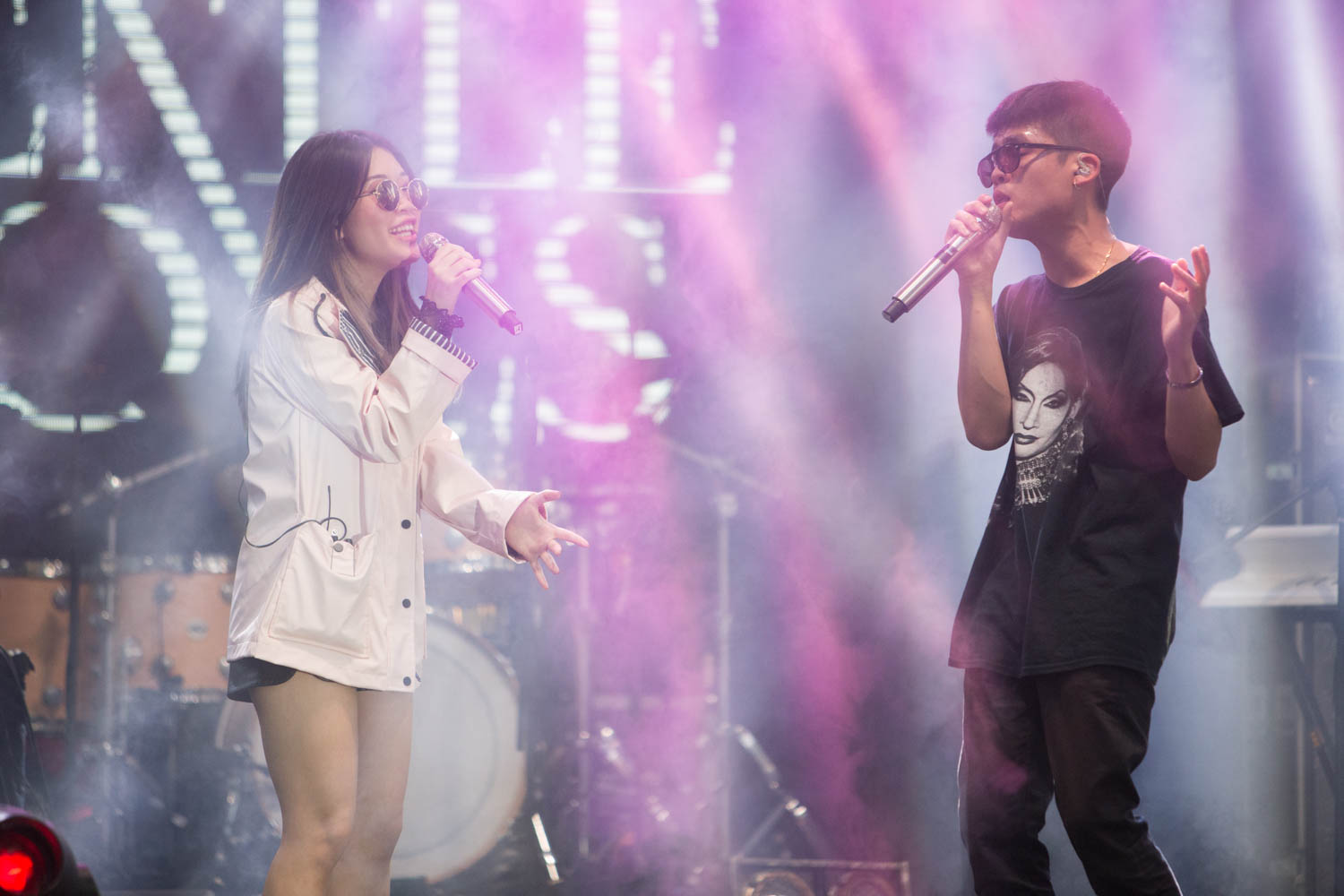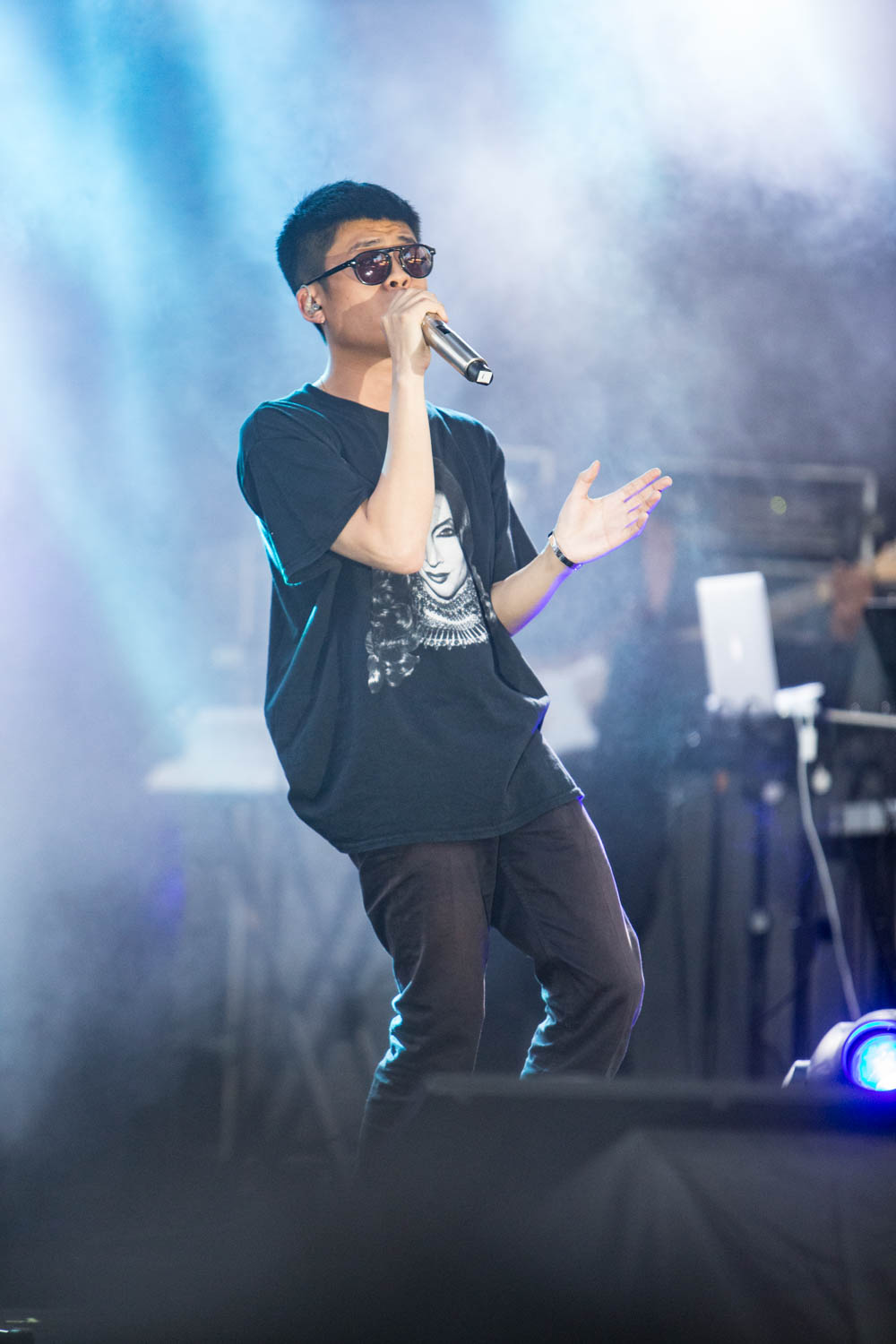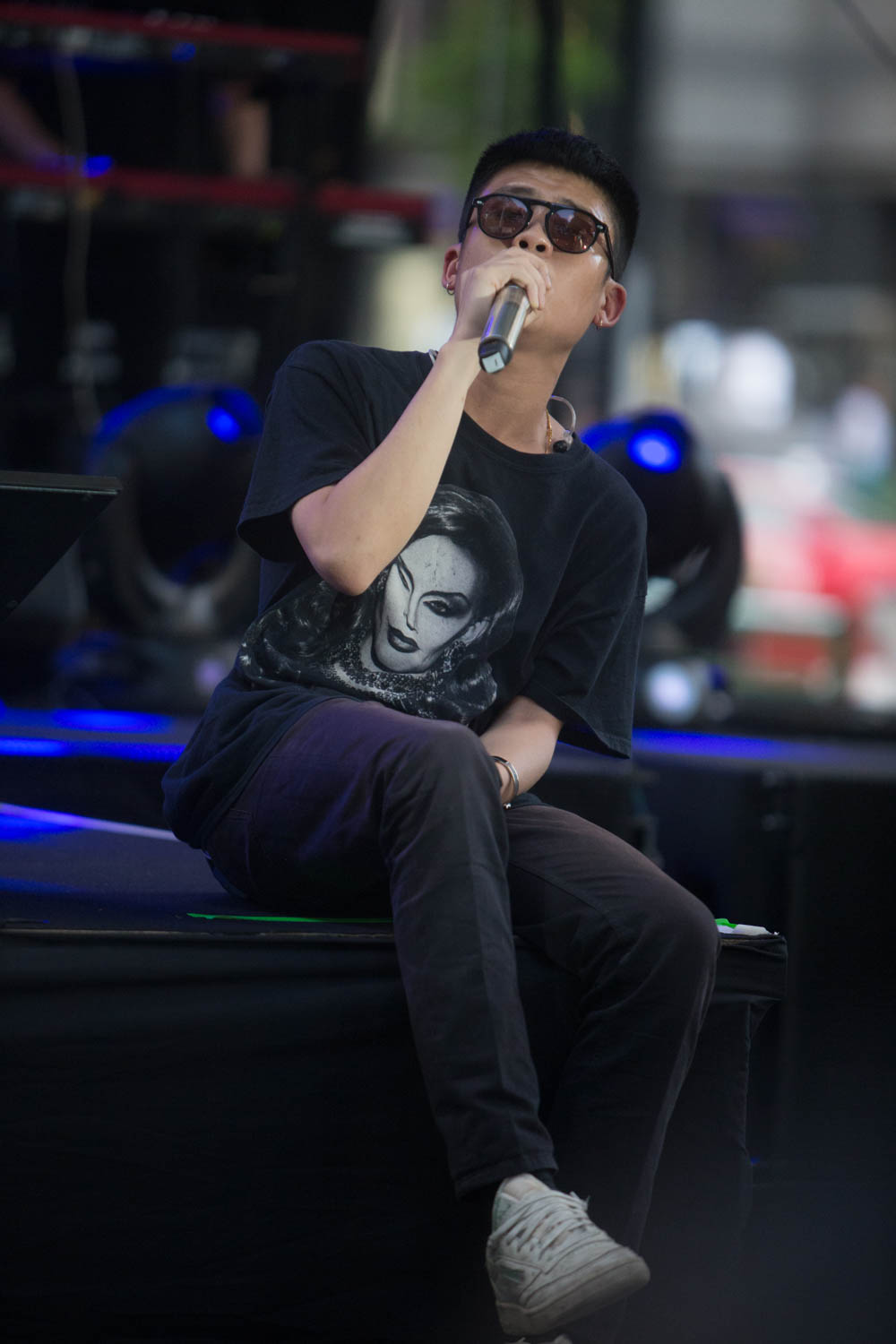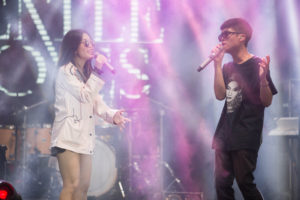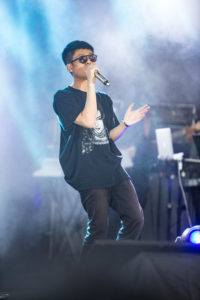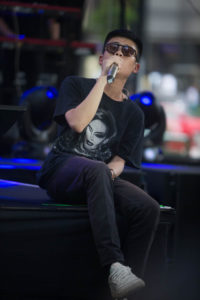 Next up was Gentle Bones, who I've already happened to catch a couple times before at various places. His performance was solid as usual, and with his band in tow there were opportunities for other photos as well, though admittedly my photos of the band were pretty average.
As for shooting Gentle Bones himself, other than the part where he's sitting on the stage the rest looks like the shots I've taken from his previous performances, though the shades do add a bit of variety to the photos I already have of him so far. Personally think he could do with a bit of mixing up of his performance style.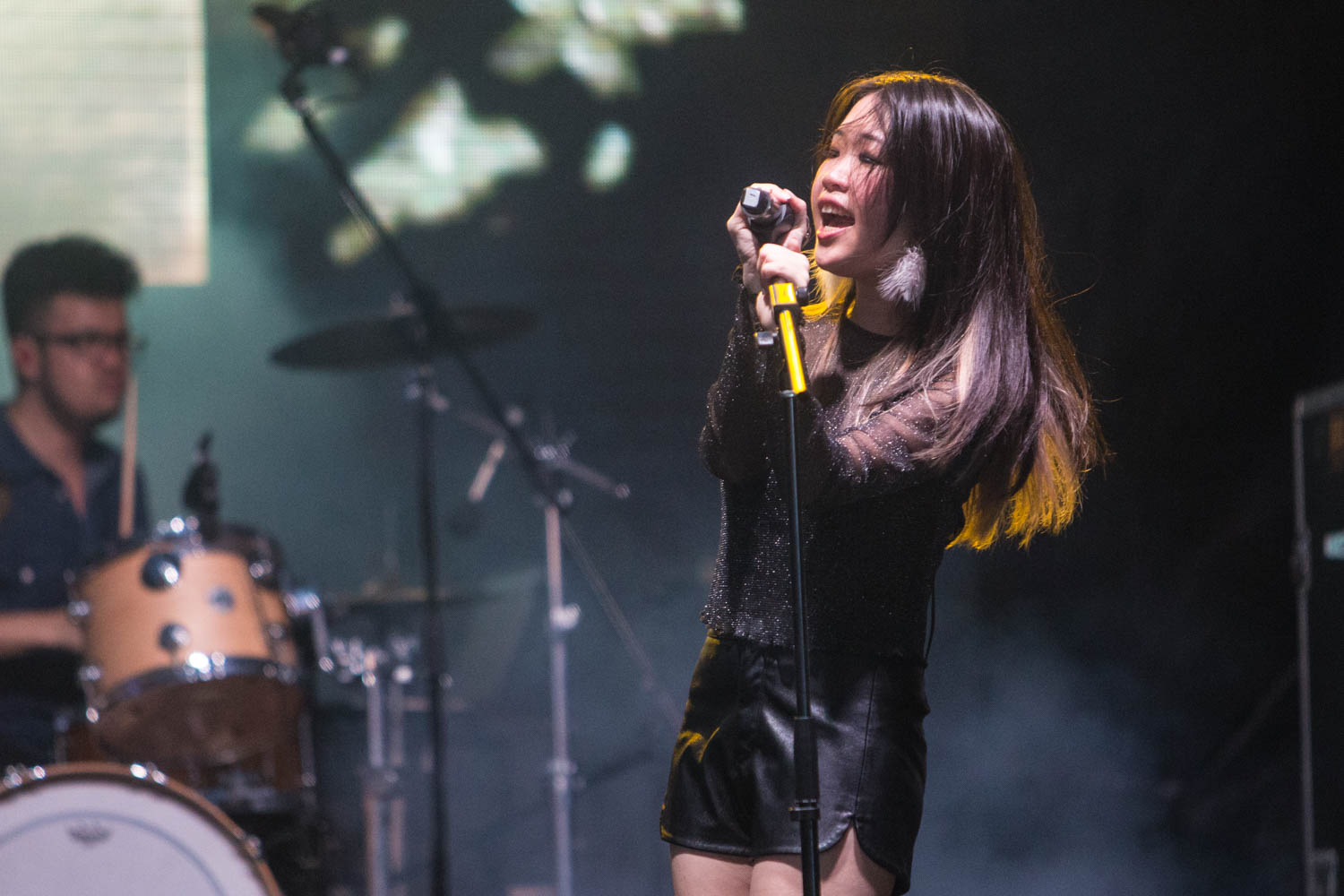 Next up was Linying, who happened to share the stage with Gentle Bones for a song earlier. For some reason I don't have much of an impression of her performance. Perhaps most of her songs are of the slower type as I tend to not remember those as well. She's pretty though XD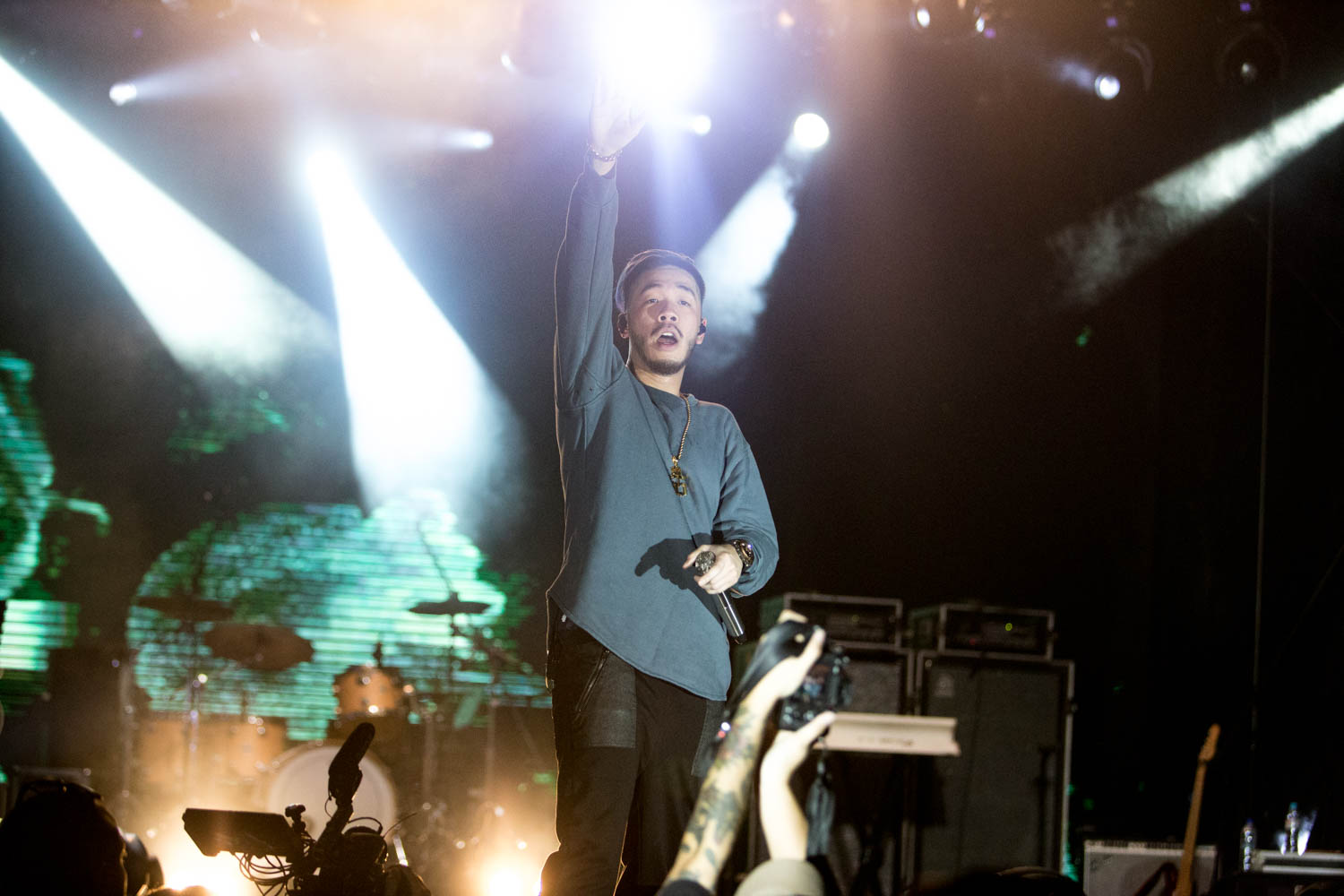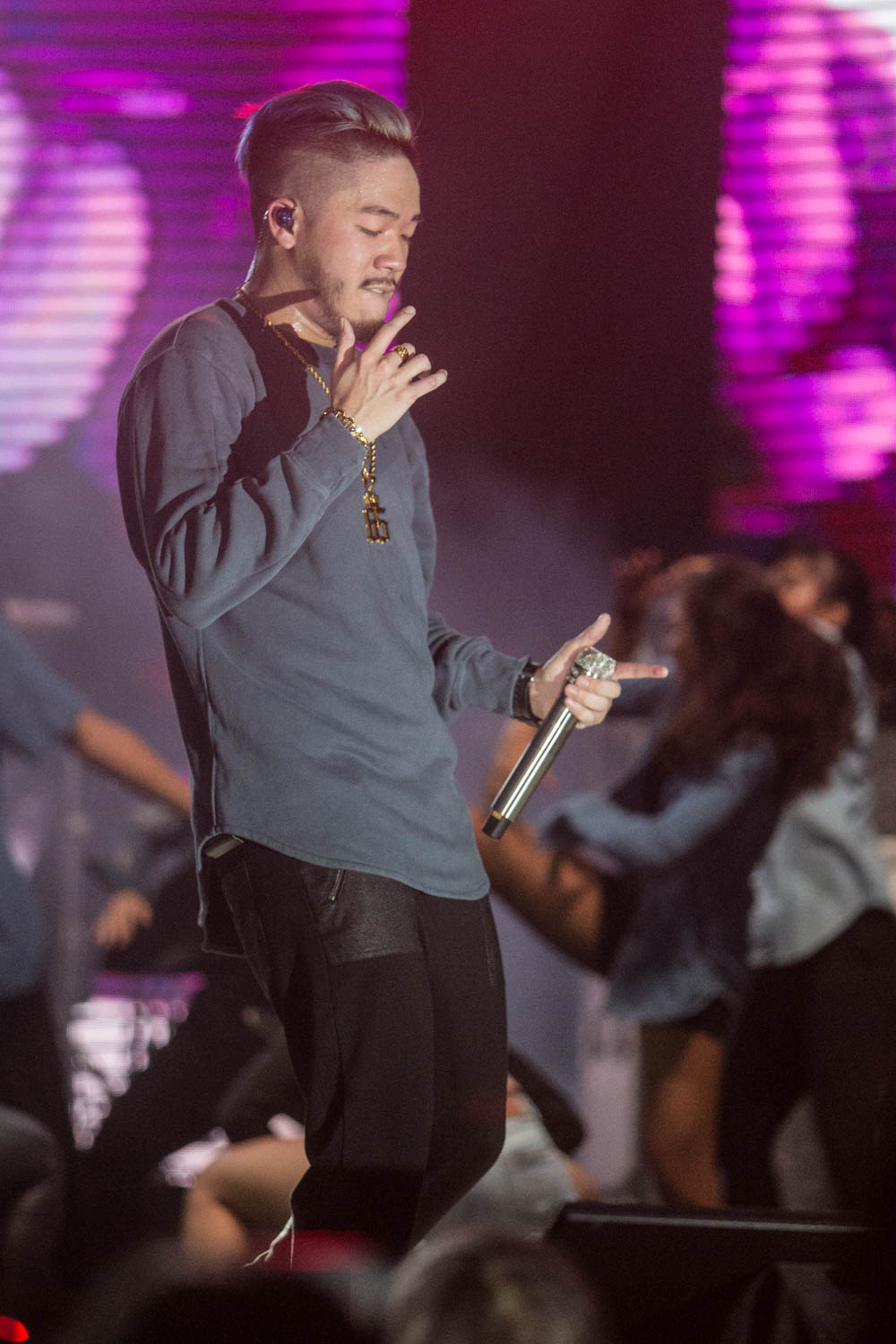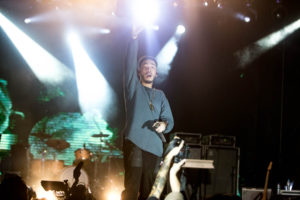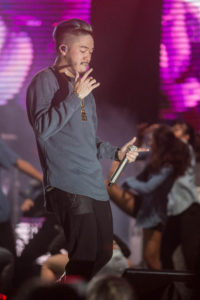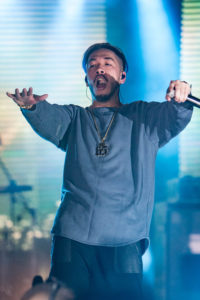 Next up was rapper Shigga Shay, who I've heard before just one time a couple years back. In the years since then I've started listening to a bit of hip hop, so I really enjoyed this performance. And also with all the local references he throws in his songs it's extremely different from those I've been listening to so far, and understanding those references made it really super enjoyable and fun. Special mention to his last song "Tapau" which had the audience shouting along with him for his chorus, super fun song to end off his set.
一杯 kopi siew dai, 两杯 milo dinosaur, 一个 kaya toast, 还有两杯 teh o, 一个 milo peng, horlick peng, kopi peng, teh peng, oh 不要忘了,还有一杯 bandung. I can't believe I just typed that entire sequence out, and I just successfully stuck that chorus in my head lol.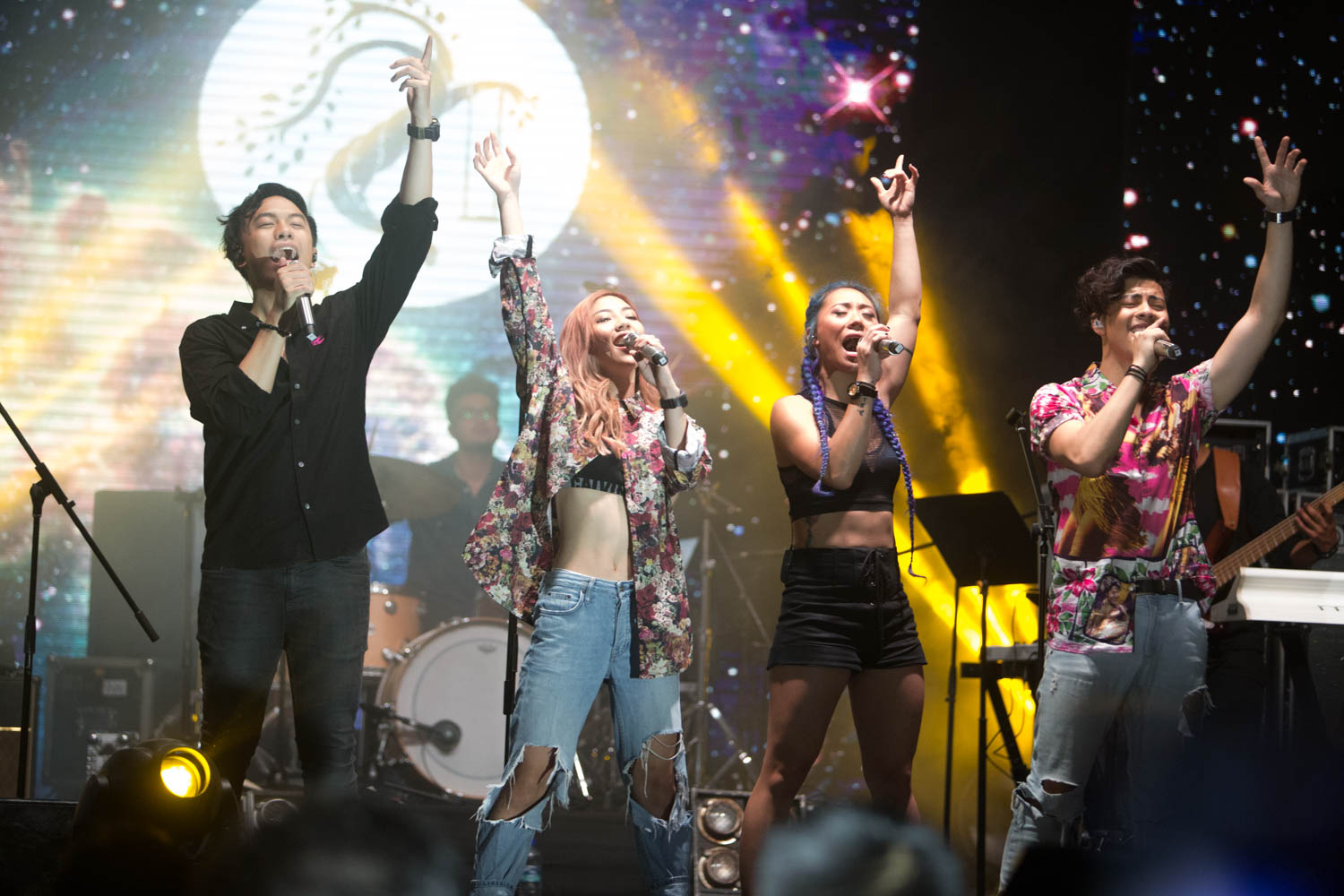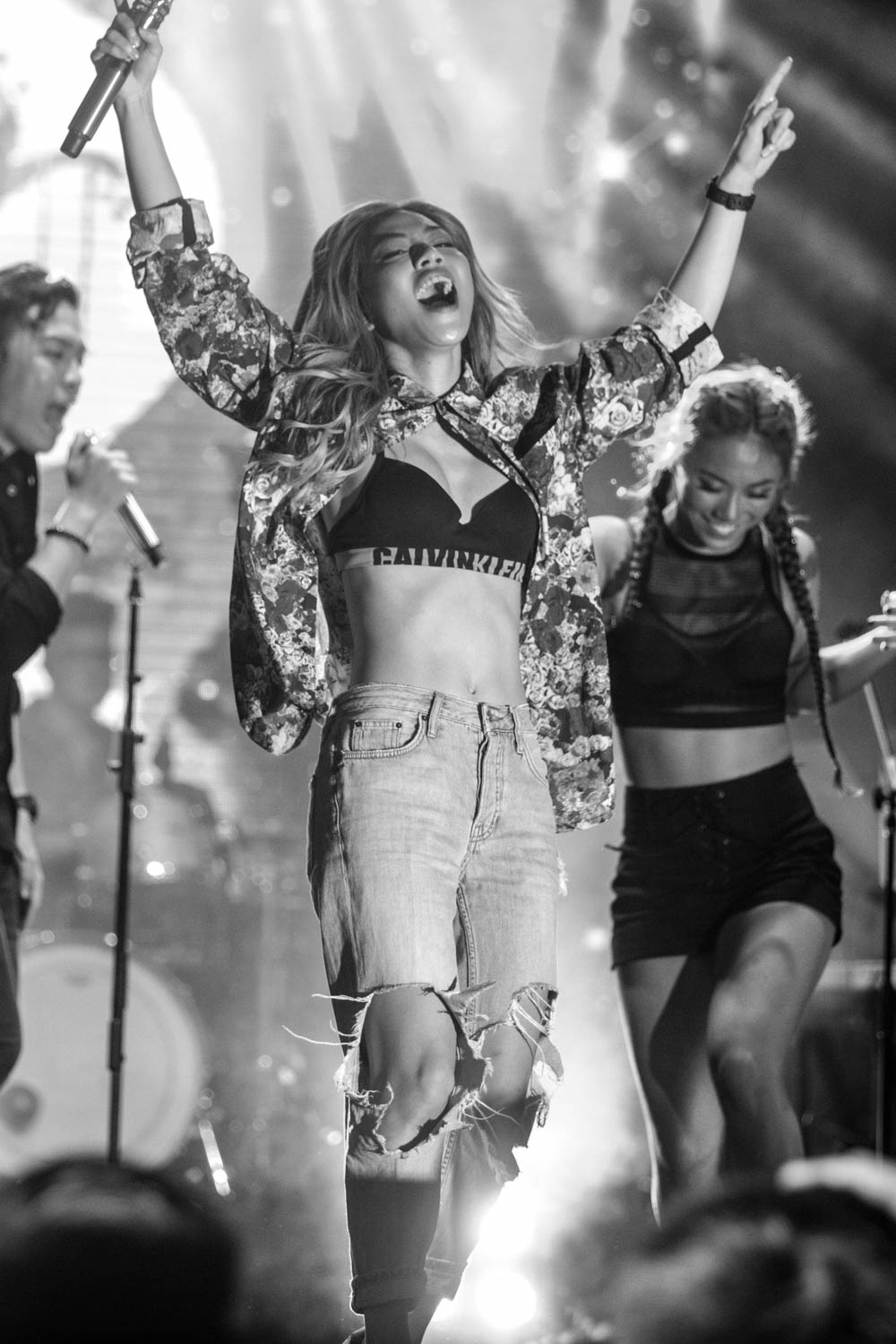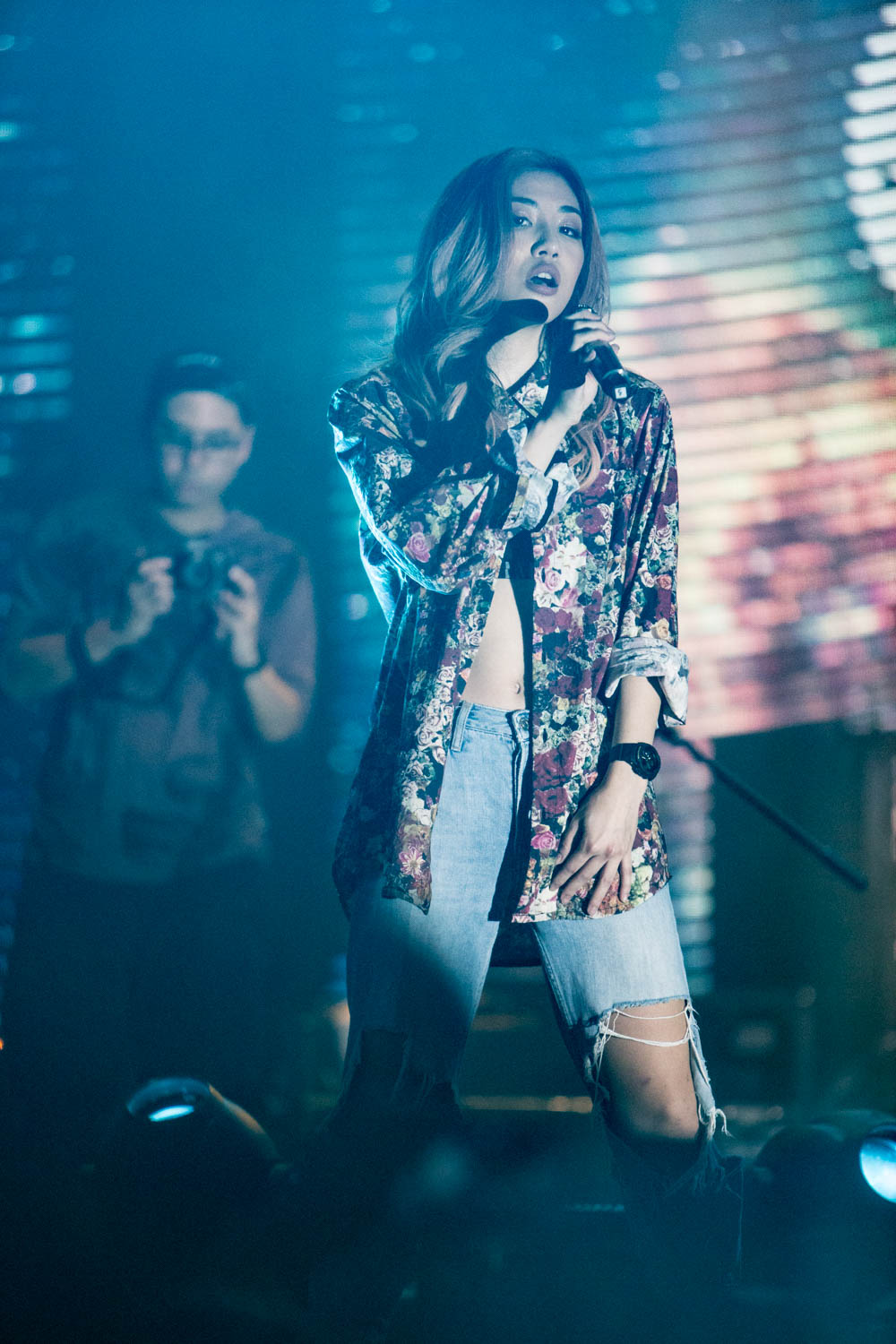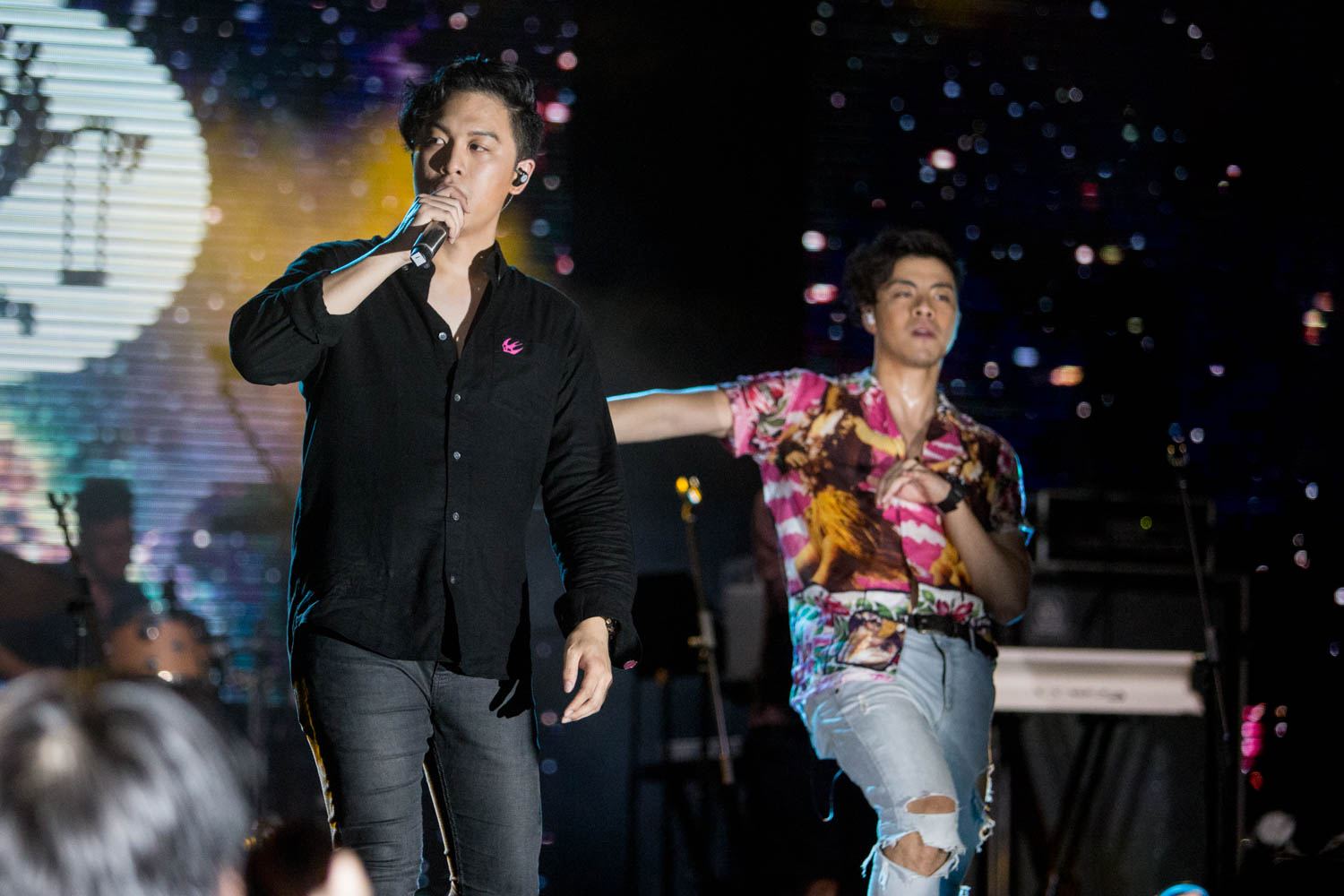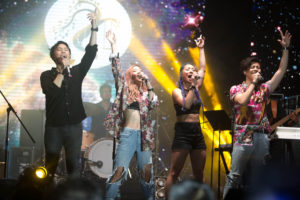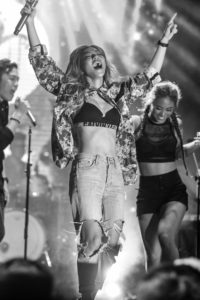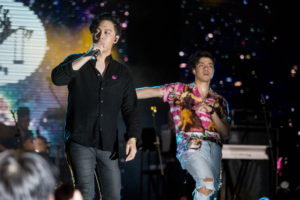 Second last act was The Sam Willows. This was my first exposure to their music, and I must say I enjoyed their performance a lot. Their songs and their performance were energetic and upbeat, and I had a lot of fun shooting them. And I got to say the lady above is pretty hot, a number of my better shots from this performance was of her.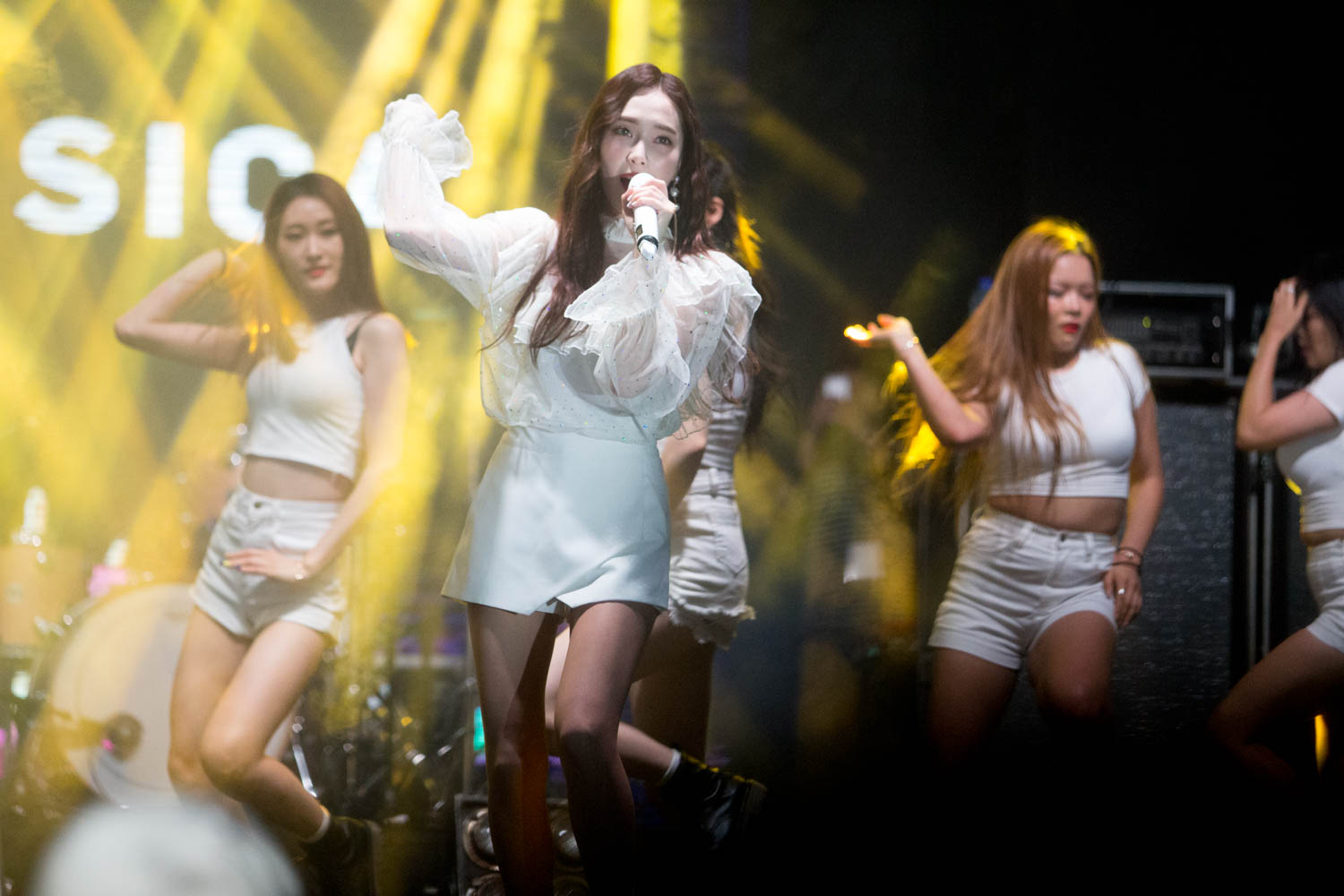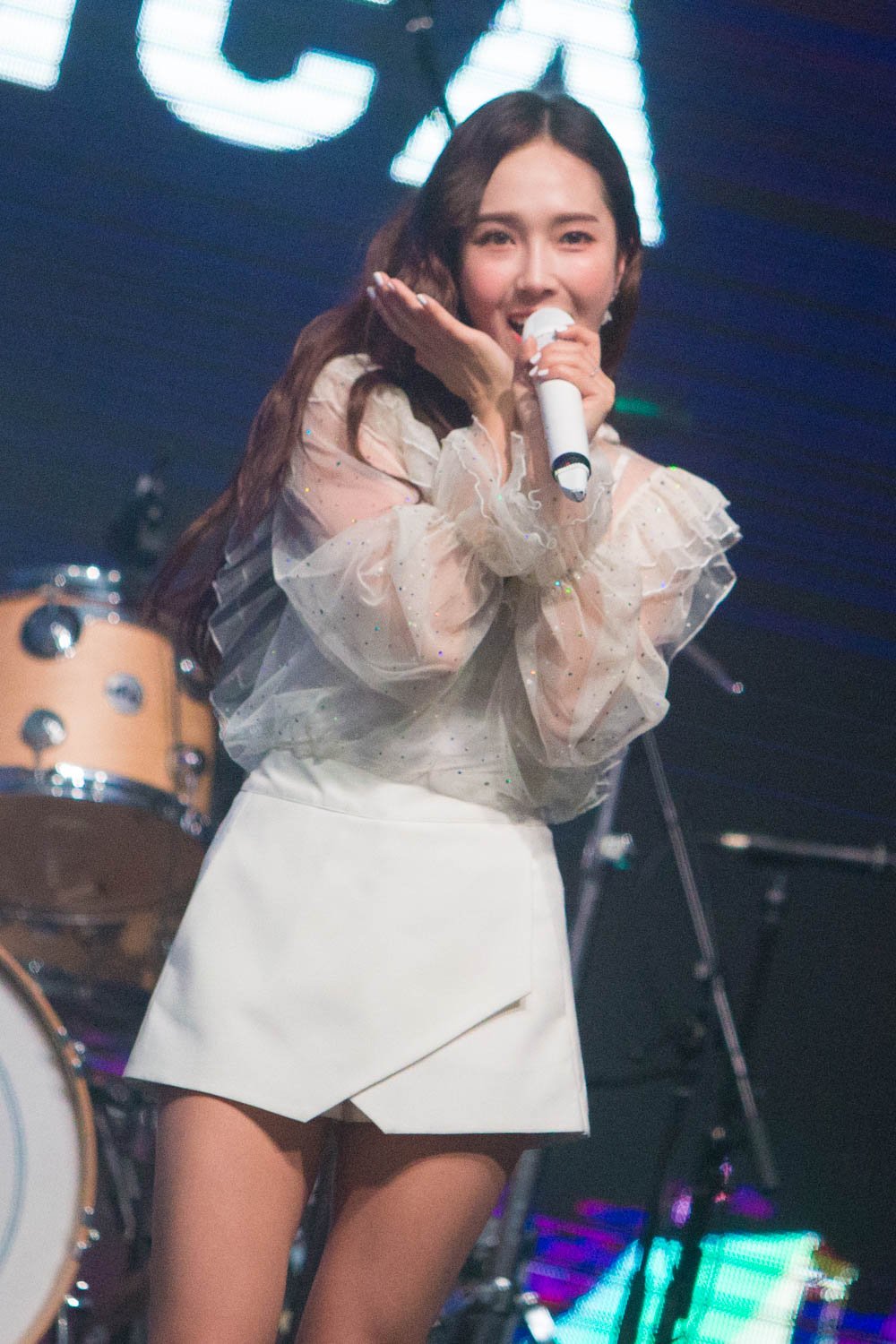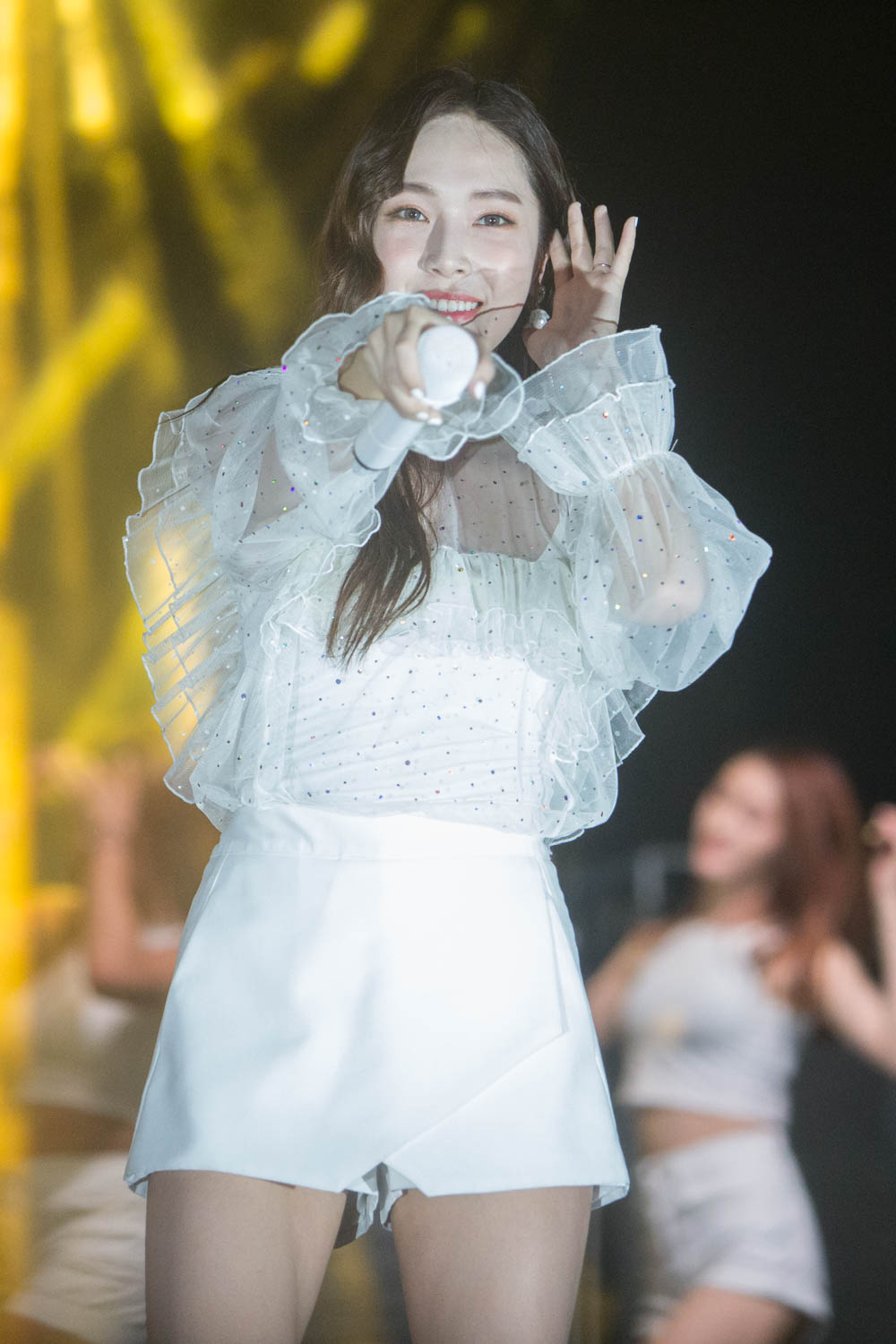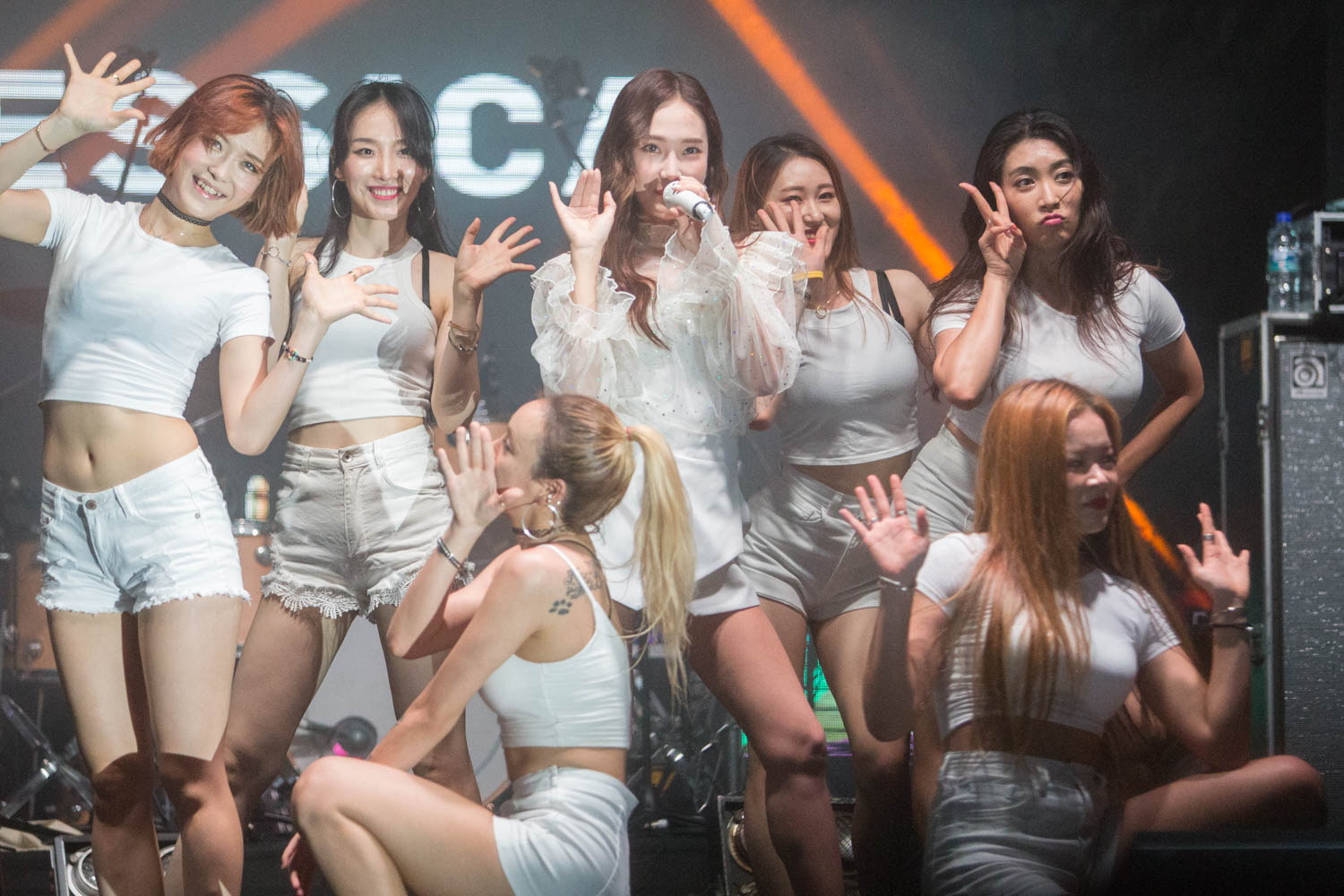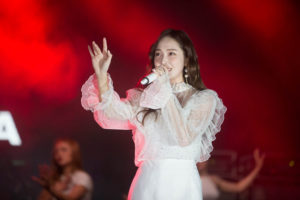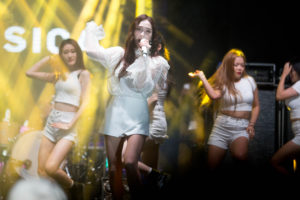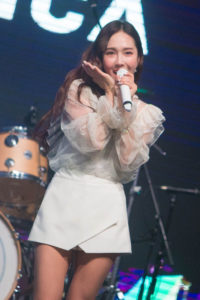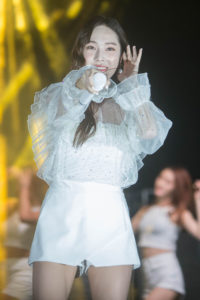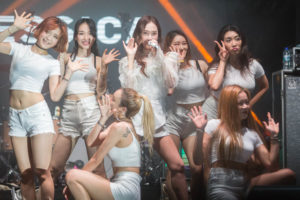 And almost 6 hours of waiting, plus 4 hours of squeezing with a whole bunch of hardcore fanboys and fangirls, for a 20 minute performance of the biggest name of the night: Jessica Jung from Korea. To be really honest I didn't get to enjoy the performance as much as I did the other artists; half of my mind was focused on trying to get some decent shots over the heads of the fans in front trying their best to block me with their cameras and waving hands, while the other half was busy trying to get the people around me to stop banging into me. I guess this is what happens when you try to shoot from within the mosh pit without securing a front row spot (makes me really thankful for my front row spot for the SCANDAL concert last year). Still, I got some pretty decent shots out of this "ordeal", which is also a stark reminder that I'm getting too old for this kind of thing after coming out totally battered by the crowd lol.
Listening to more local music over the past few months made me realise how underrated the local music scene is. I've been to the past 2 nParks concert, followed by this and also the occasional performance at Esplanade Outdoor Theatre, and there's really a whole lot of good music around here waiting to be discovered. The guys at this event are the bigger names in the local scene so there's a sizable support for them, but I've also heard a couple lesser known groups at Esplanade that just made me go "Damn these guys are pretty solid". Gotta start exposing myself to more local music now.
For more photos check out the album on my Facebook here