Last week my favourite Japanese band SCANDAL was in town, and as part of the concert Canon held a "lucky draw" giving out photo passes to shoot one song. As a huge fan and an occasional concert photographer, it was only natural for me to try my luck and pray that I get it. Actually I didn't need to be so worried because it looked like everybody who applied got it, which kind of diminished its importance and the uniqueness of being selected.
This opportunity to shoot them performing made sure that every concert I've gone to so far has been a completely unique experience each time. The first time was obviously my first concert experience, the second was easily the best as I interacted and made friends with fellow fans, and not to mention the up-close-and-personal interactions I had with the drummer RINA, while my 3rd and 4th were my first concert experiences in Japan.
The song that was allowed for photographing is LOVE ME DO (sample below), a song that is very not rock sounding for a rock band, which comes with its perks this time as the crowd is less likely to jump as crazily as they do for their heavier songs. I was lucky to be in the second row by the time the concert started, and to have a couple of friends in the first row who kindly made way for me to squeeze between them for that one song, hence the completely unblocked view of the stage. Gotta be thankful to them for that favour.
HARUNA (Vo, Gt)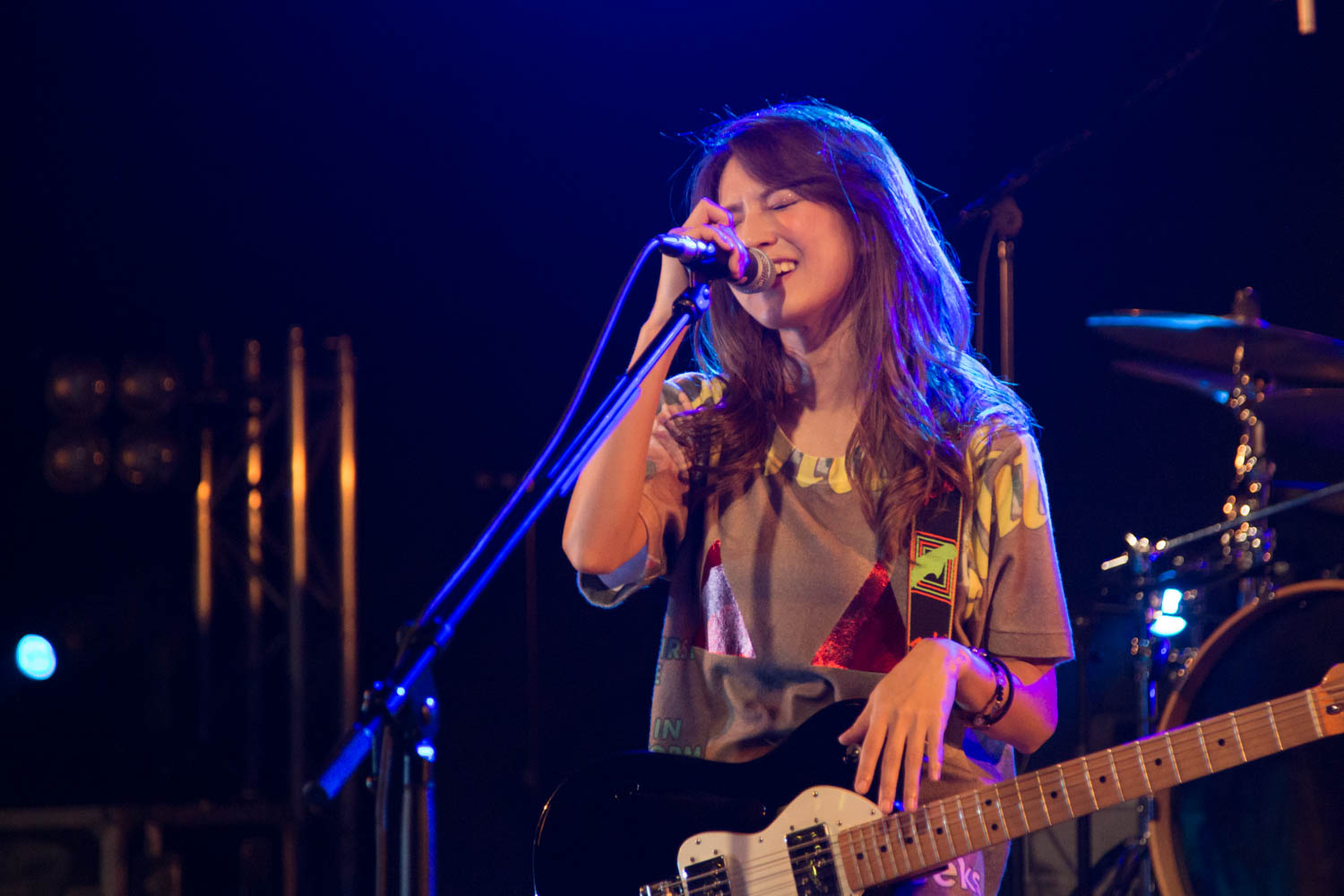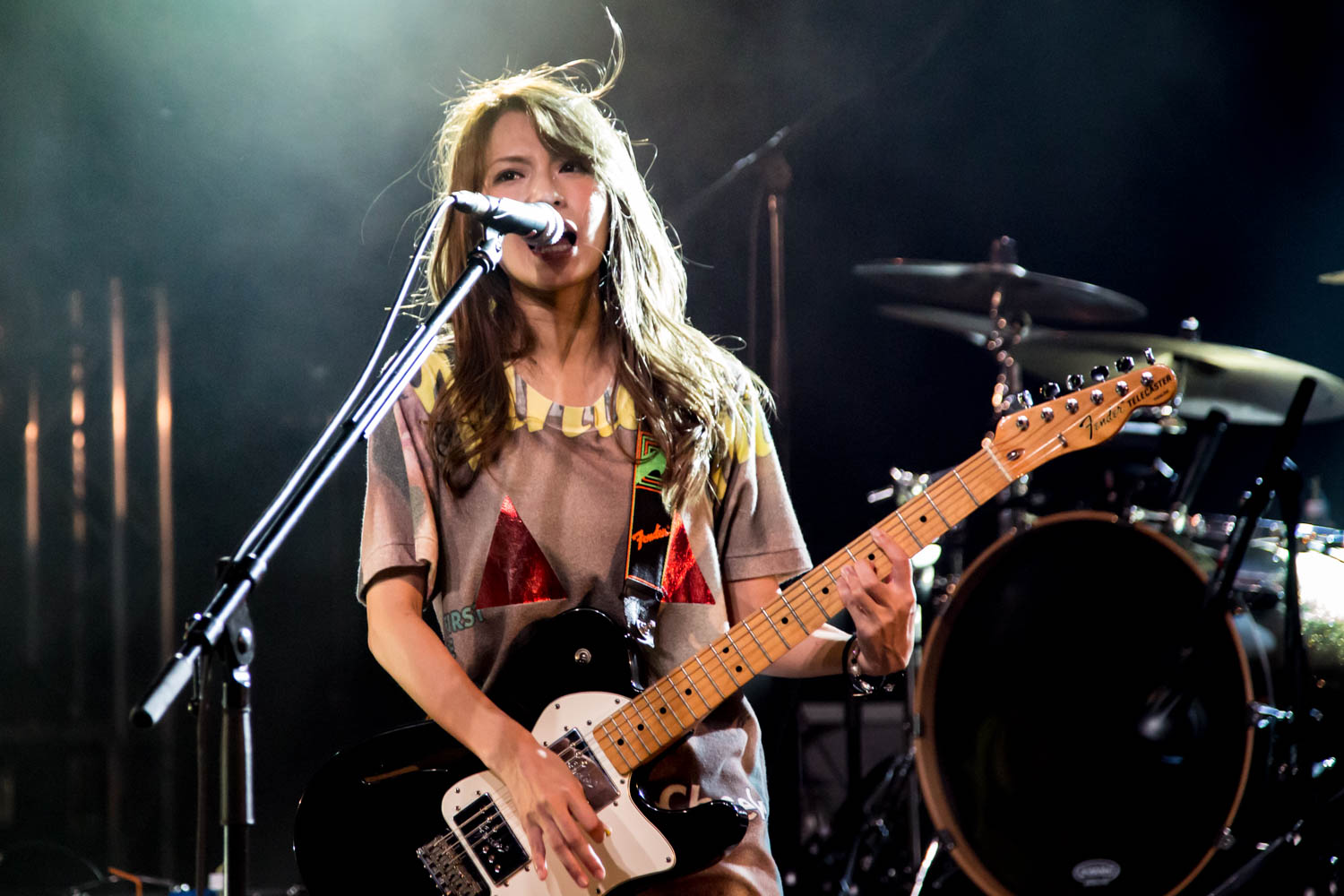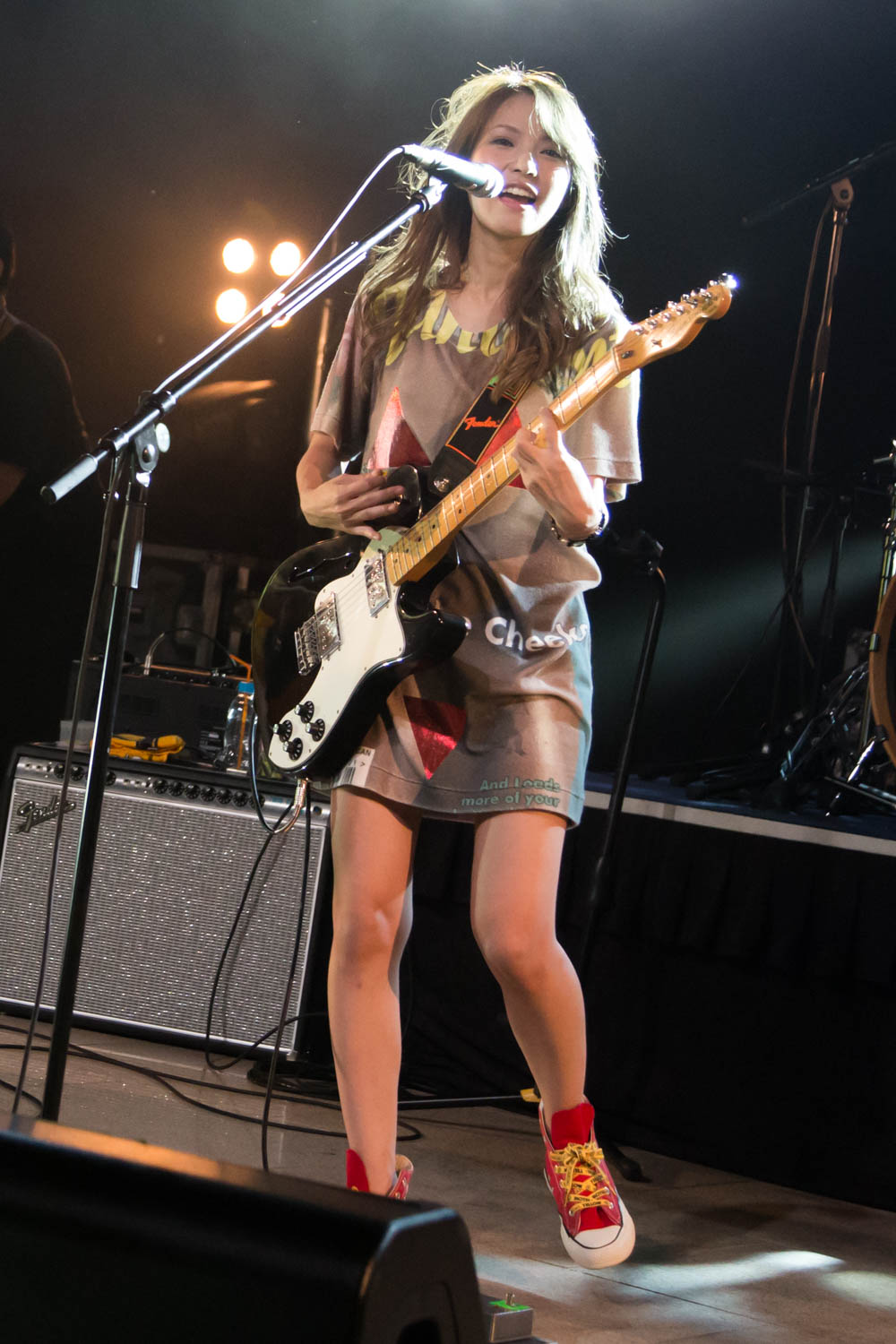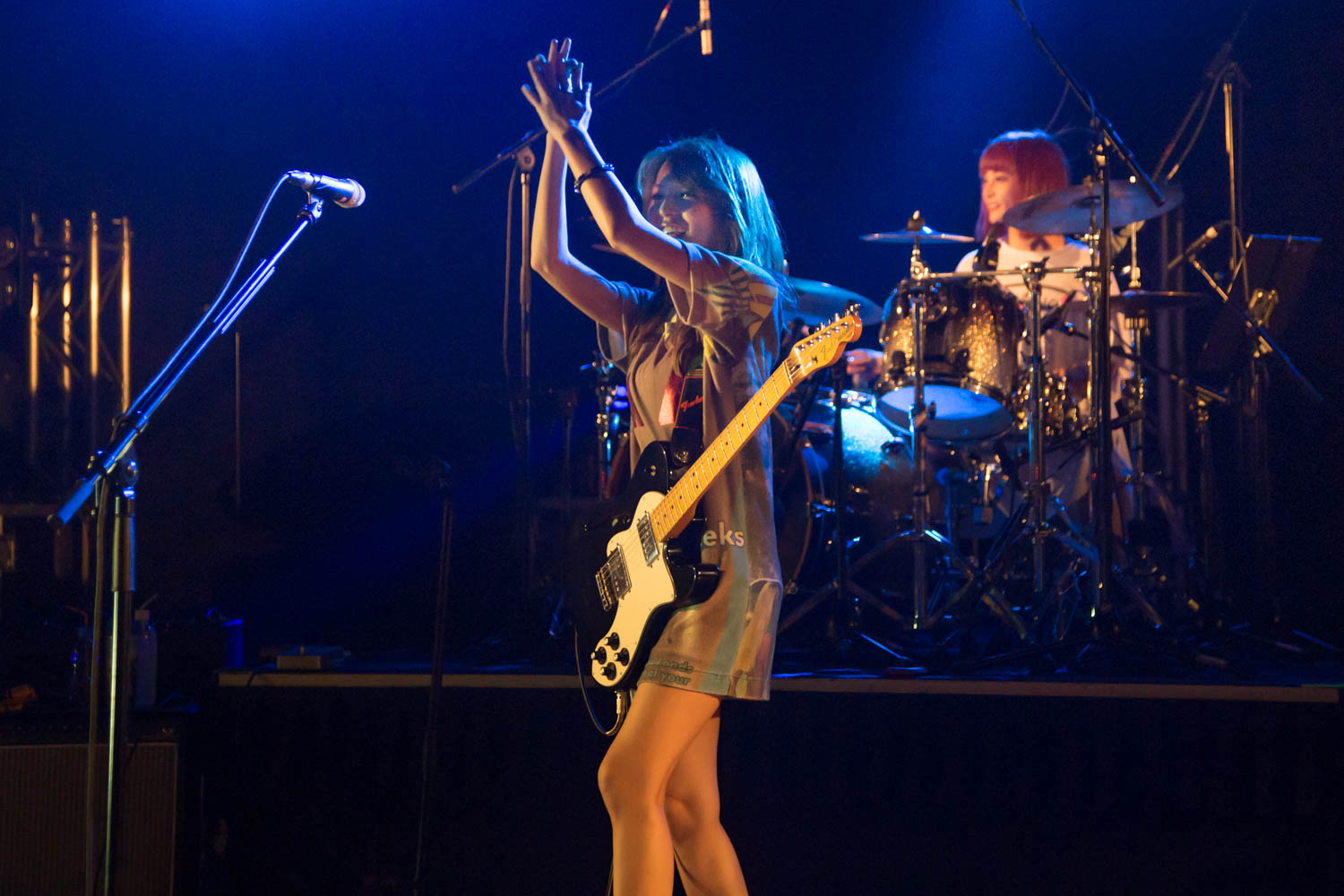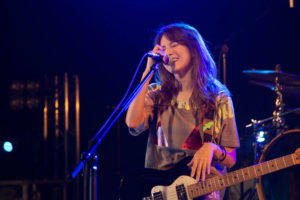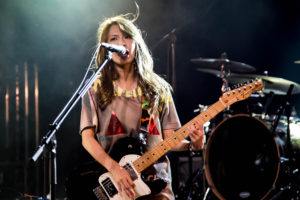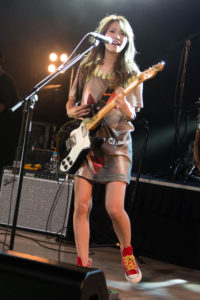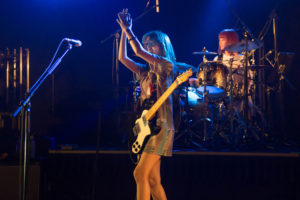 HARUNA was at her usual best that night, sounding great and looking like a boss during her performance. Her English has very much improved from her last visit, and her attempts to converse with the crowd in English was admirable, though her "erms" when she forgot what to say were super entertaining. I was hoping she would use her Skullsilver for this song, but on second thought the reflections from that guitar might end up being a nightmare, so it could be better she chose not to use it.
TOMOMI (Ba, Vo)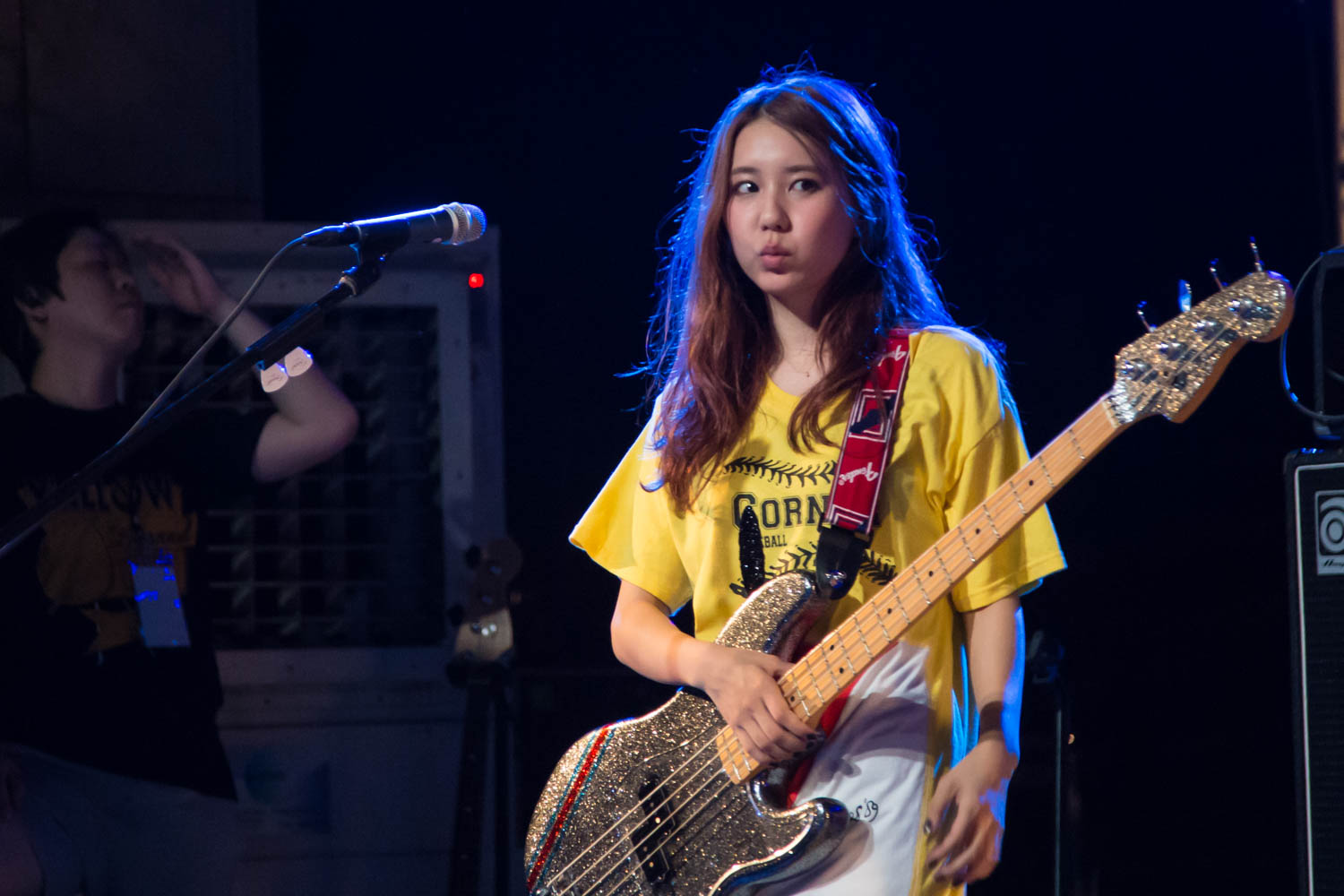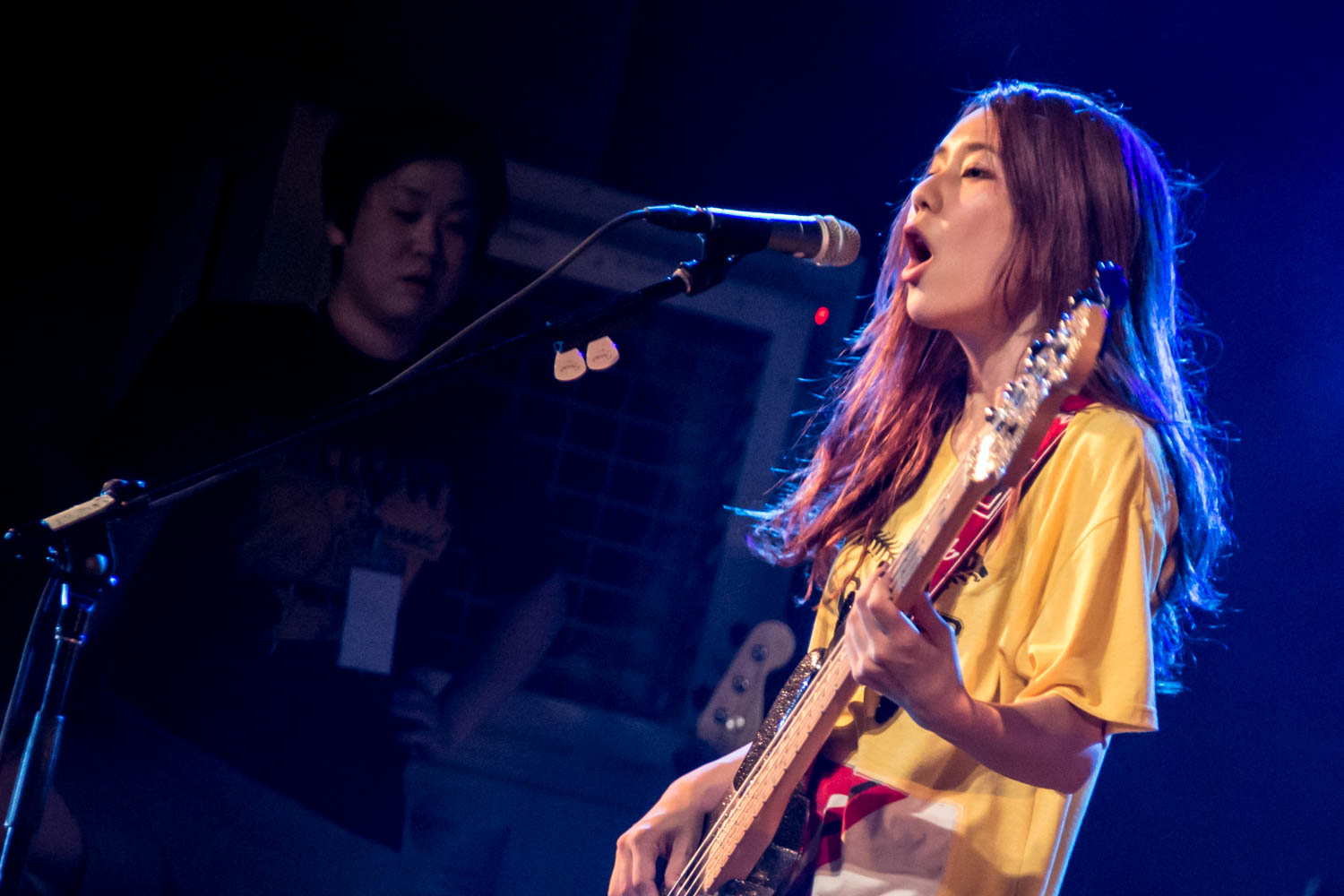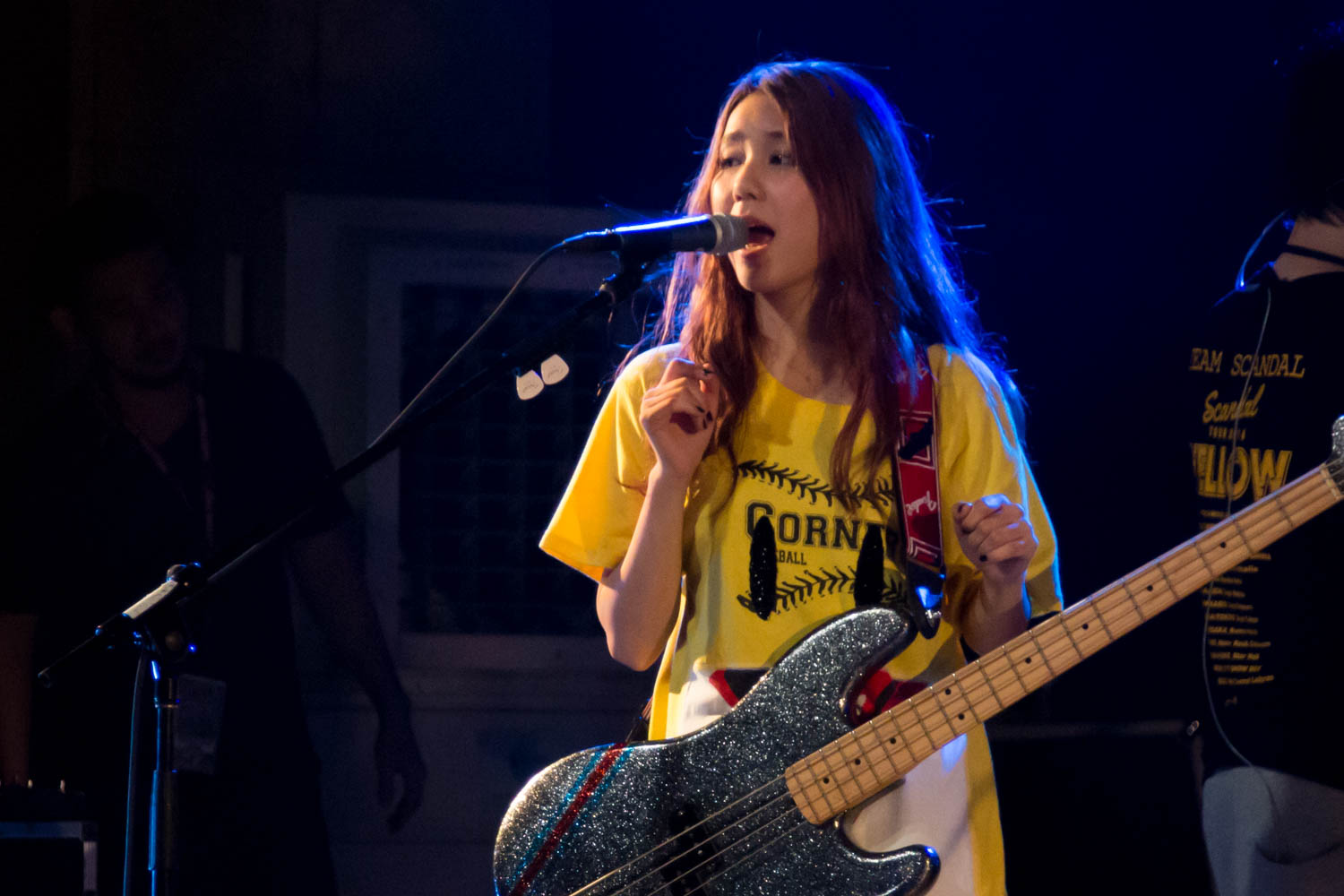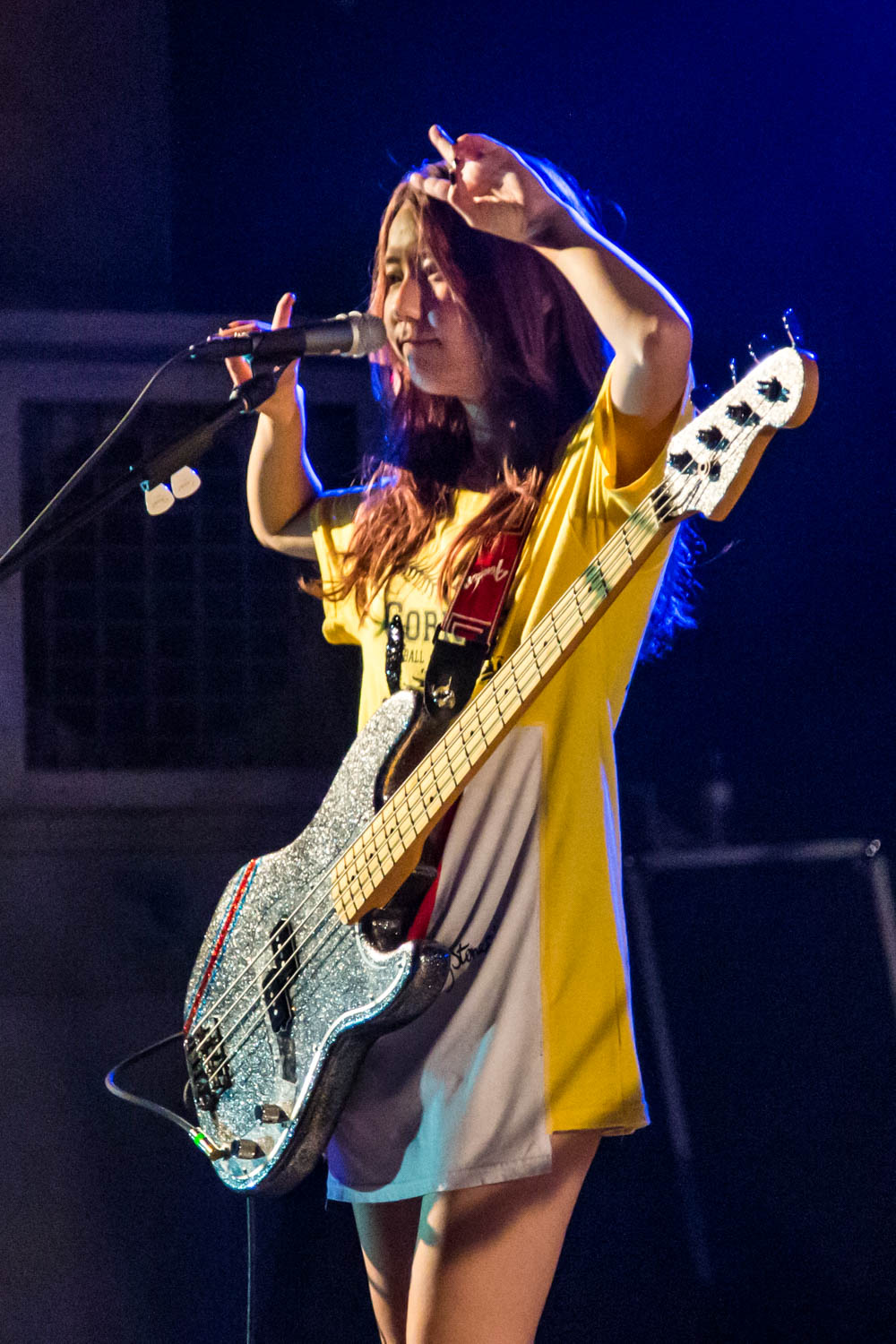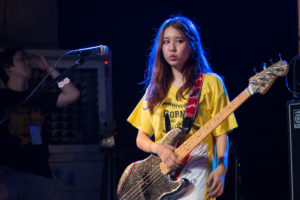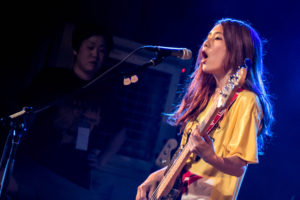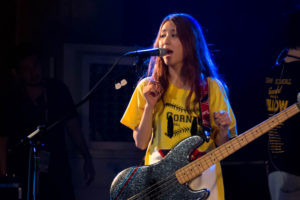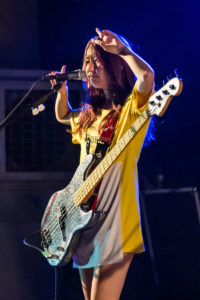 Usually I stand on the side between HARUNA and MAMI, but this concert kind of made me regret that decision. TOMOMI just went crazy that night, either pandering to the crowd or basically just headbanging non-stop on the stage. I believe I would have gotten a lot more better shots of her if I was standing on her side. But oh well, I can't get the best of everything, I wouldn't have gotten as many good shots of MAMI if I was standing on TOMOMI's side instead. Time to try the other side for the next concert for a change.
MAMI (Gt, Vo)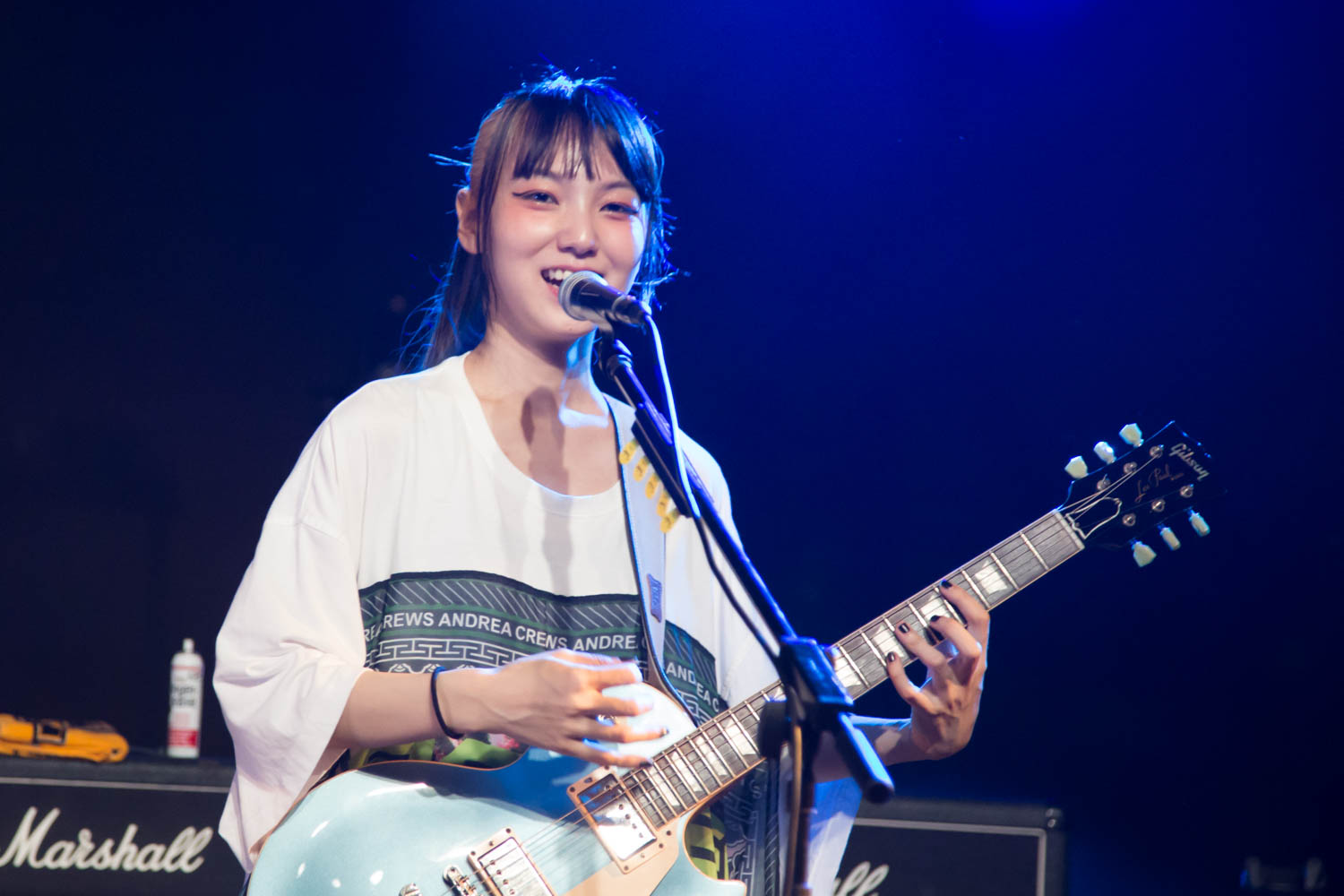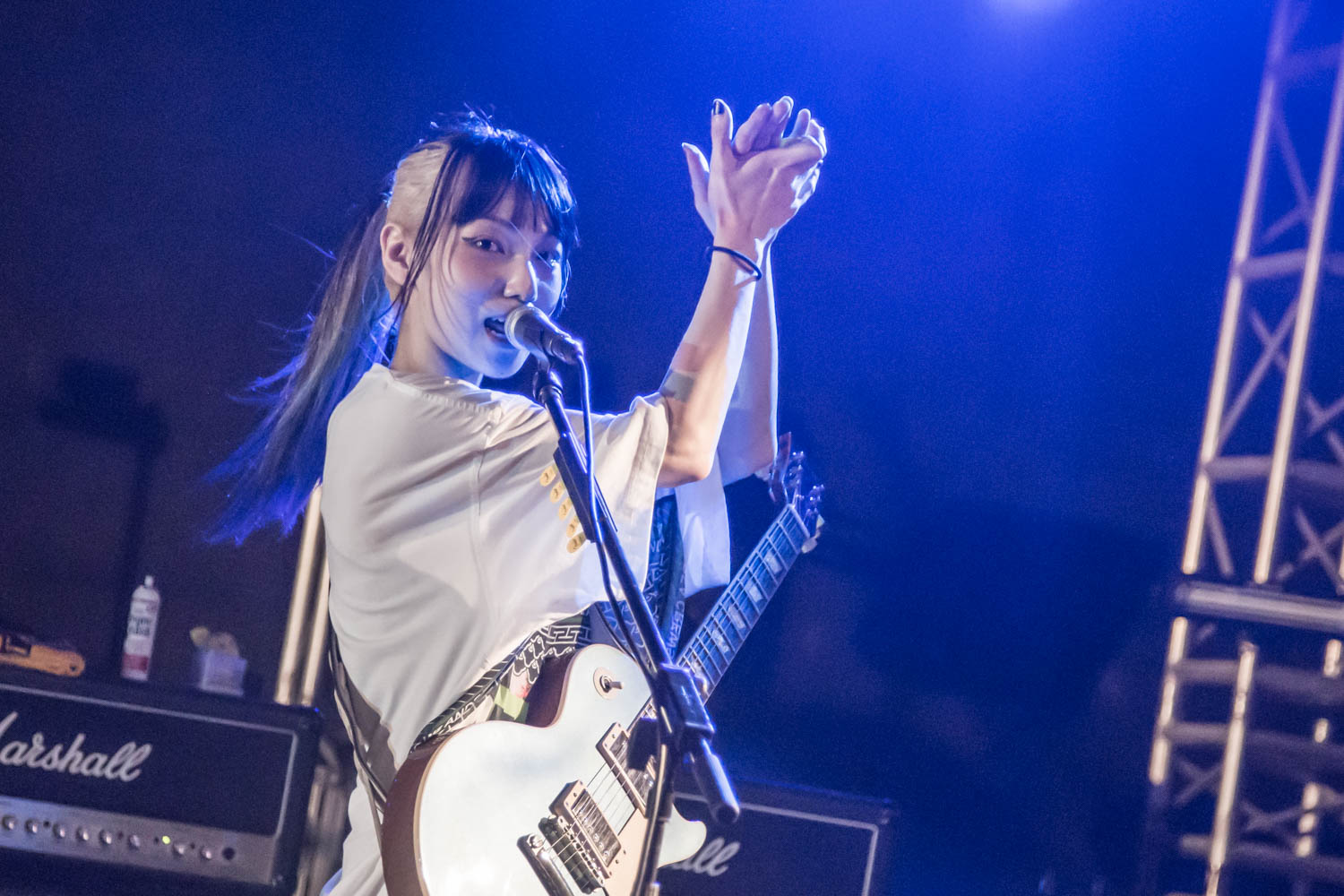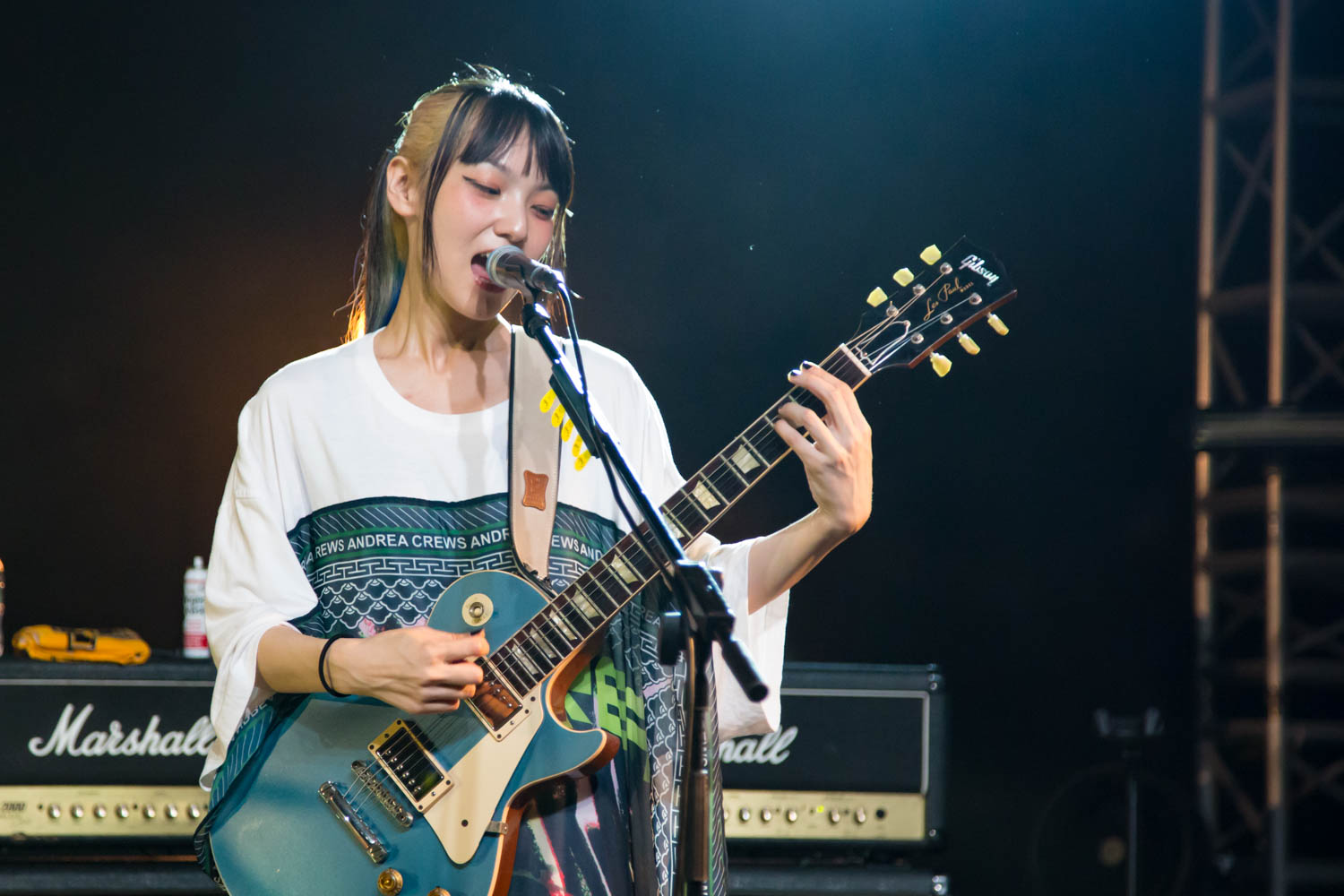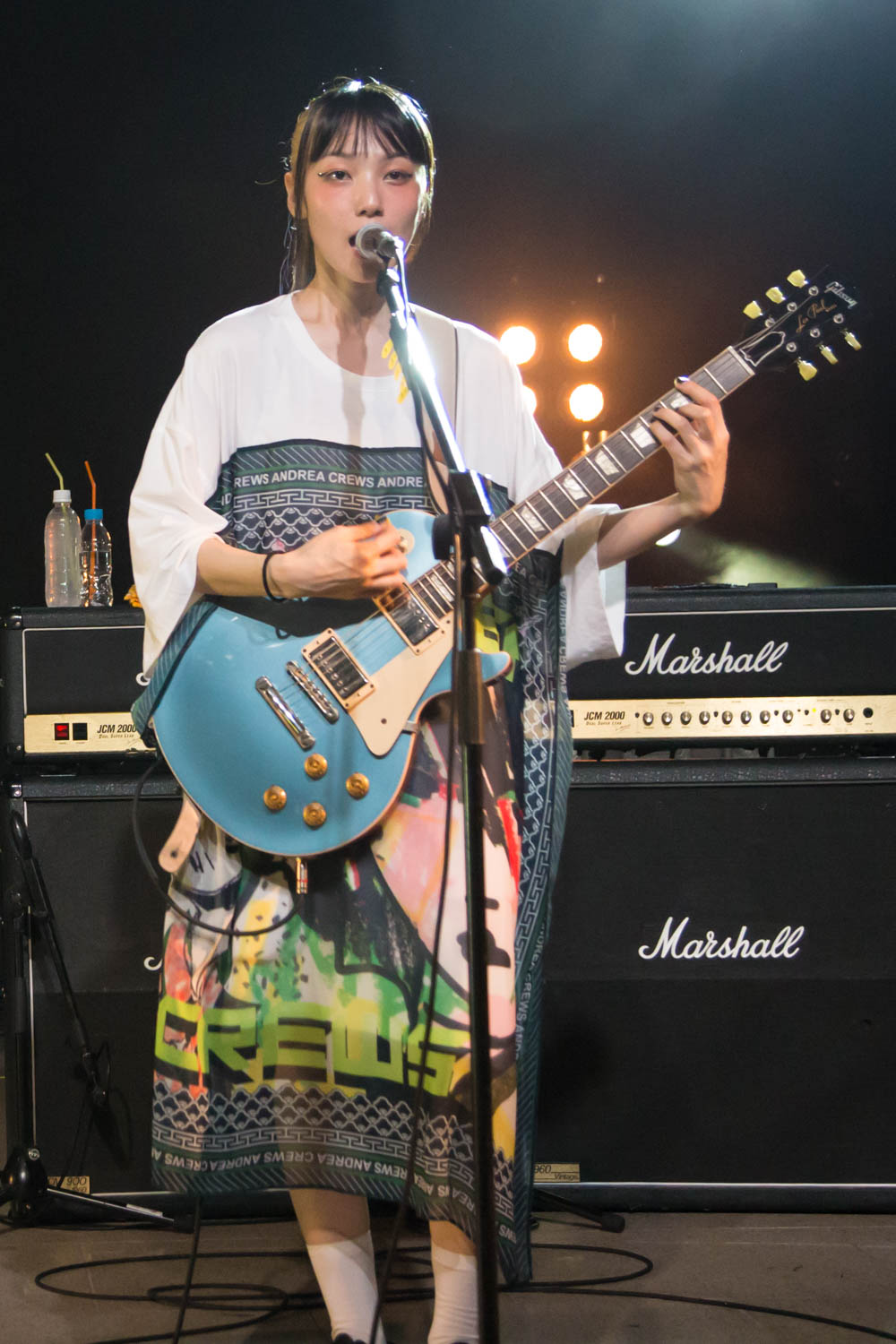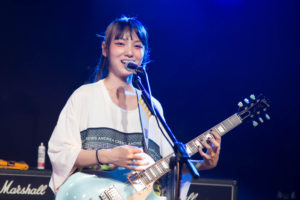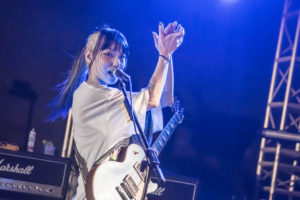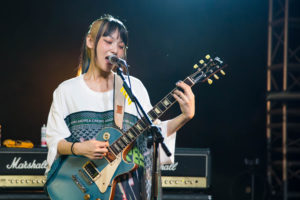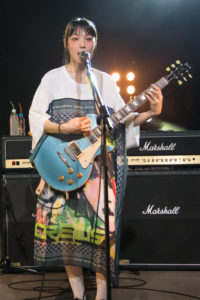 There was a scare about 2 weeks before this, where MAMI was hospitalized for illness which led to them cancelling a couple of performances including one in Hawaii. Luckily she recovered in time for the Singapore concert, and looked almost perfectly fine that night. A pity she wasn't using her signature black guitar for this song, would love to have captured that on camera.
RINA (Dr, Vo)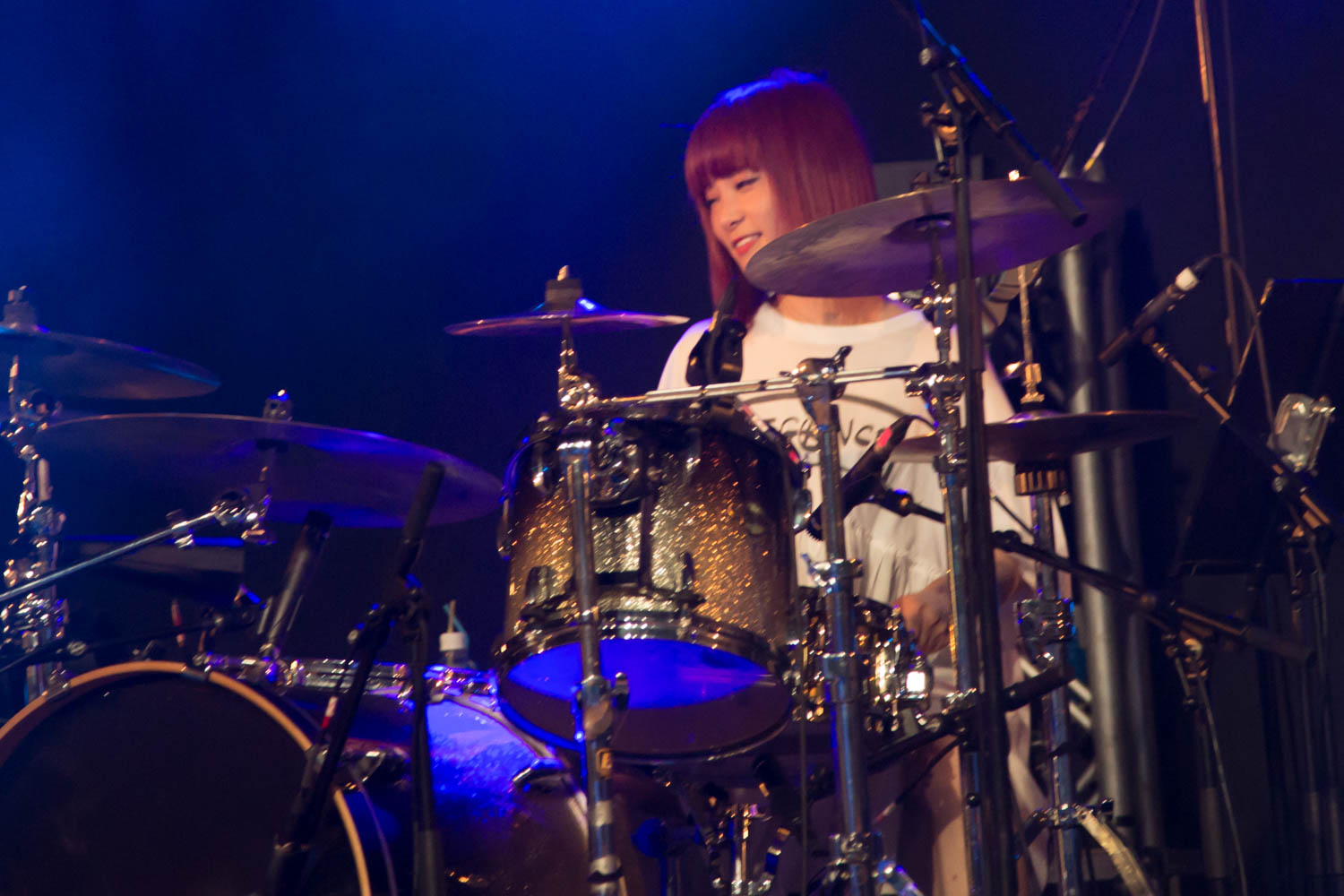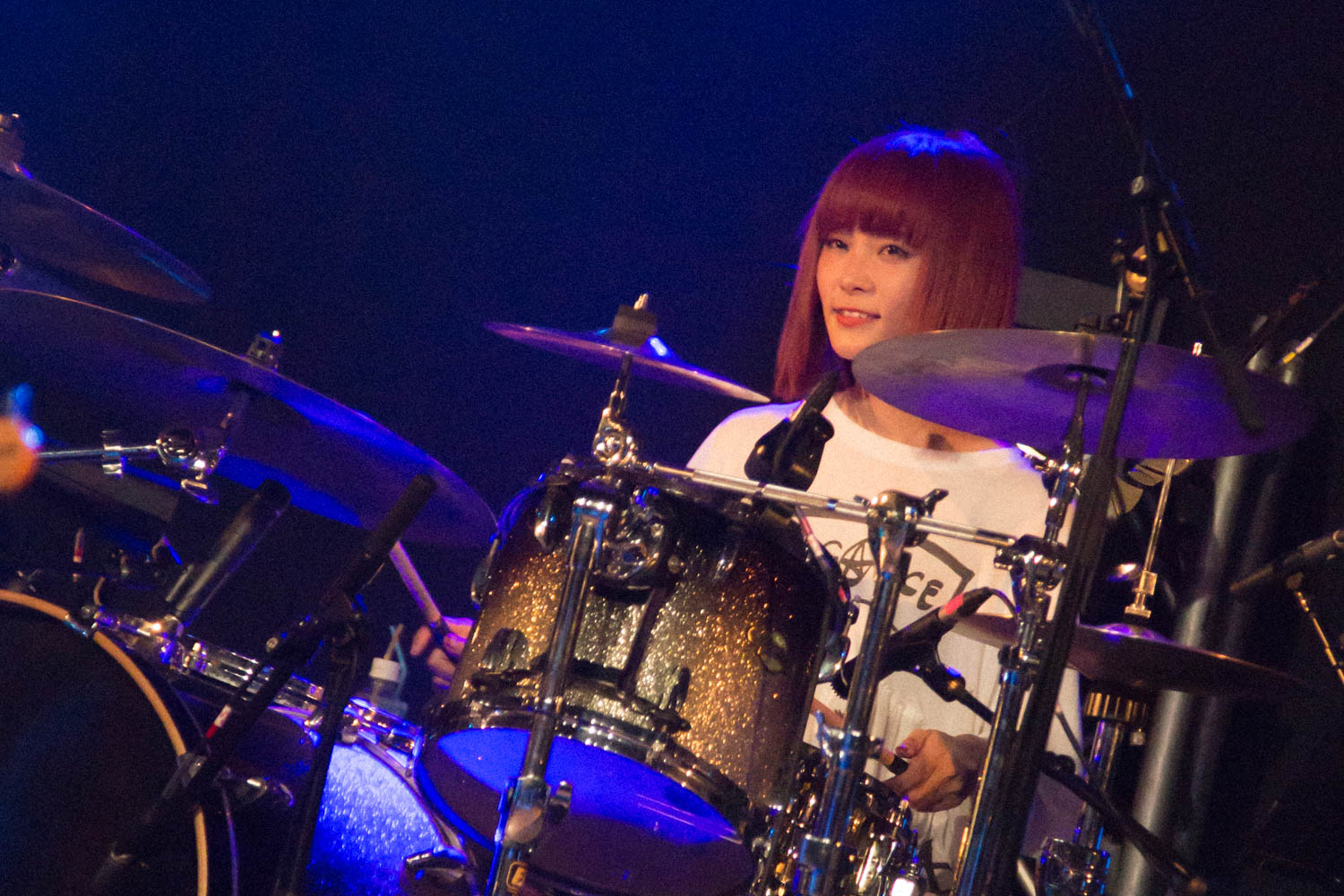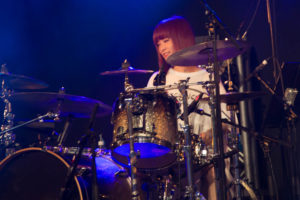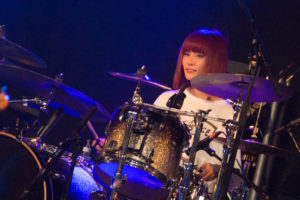 Despite my huge bias towards RINA I didn't really get to capture too many images of her, which remains my one regret from the concert. It could be I was getting distracted by HARUNA and MAMI right in front of me, or the fact I wasn't paying attention to the music. But I now realise MAMI's side isn't the best spot to watch her due to the huge cymbal blocking her face sometimes. The cymbals from TOMOMI's side seemed lower which might allow me to watch her better. Another reason to defect to the other side for once.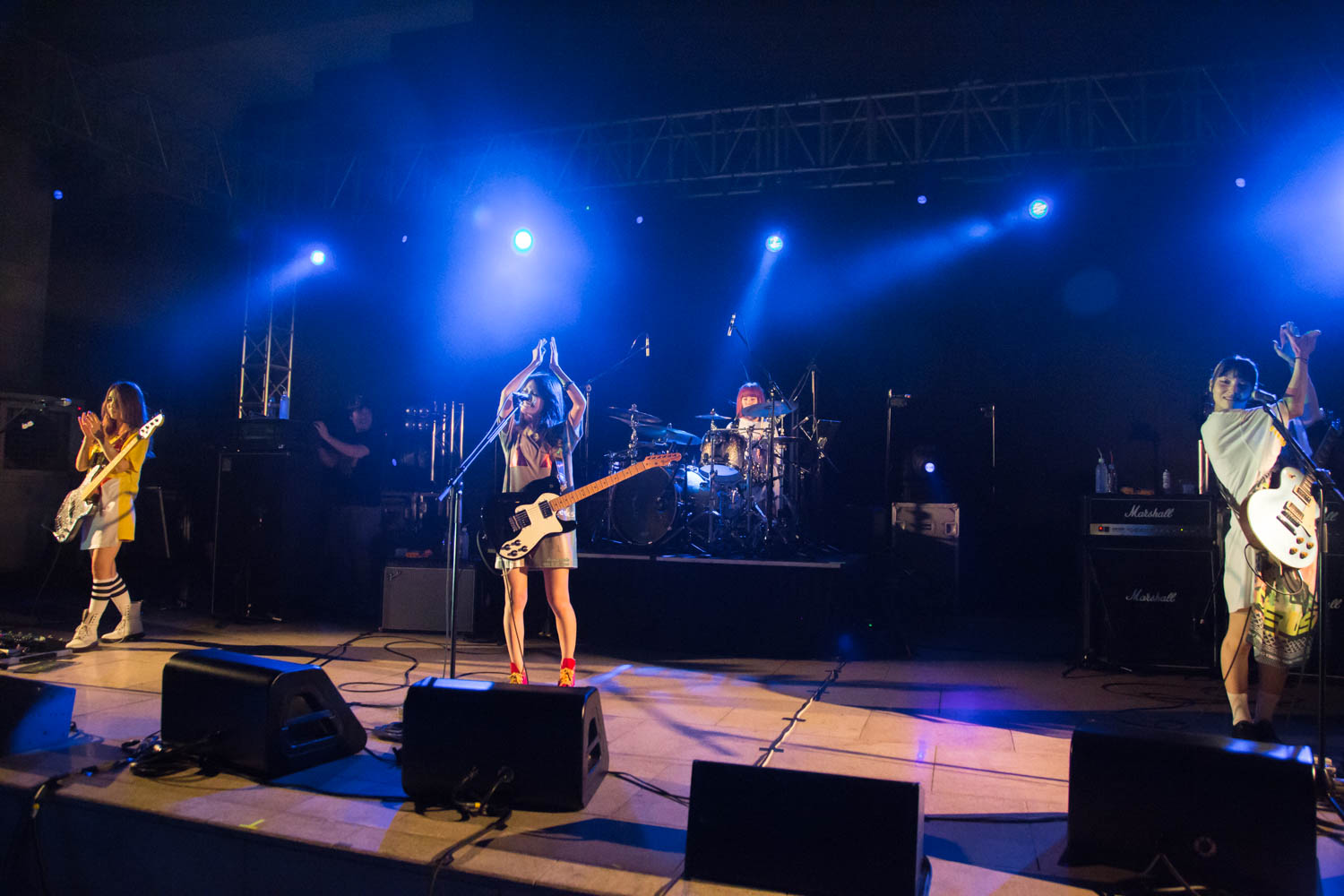 It had been a long time since I last shot any concerts (the last time was May last year), so I was extremely rusty. The poor lighting didn't help me much (the worst was when only the body was illuminated while the head was completely dark), and the fact it was only one song meant I couldn't take my time as usual and observe the lighting and the people. Even after post-processing I wasn't that convinced with my own photos, but receiving positive feedback from others online kind of made me feel a bit more confident.
I predict my next concert shots will come at Music Matters in September, which is basically a free entrance music festival over a couple of days. The artist lineup is still unknown, but I'm hoping there would be some Japanese bands this year after a one year absence. If not, it's time to expose myself to other bands then.
More photos can be seen at my FB album. Here's thanking SCANDAL for another wonderful night in Singapore, and hope to see you all again soon.