Hey guys. I'm back with part 2 of my Jan Japan trip, this time covering my 5.5 days in Tokyo. My first 2.5 days was spent in Hakone, which was covered in my previous post. This post took way longer than I expected to write, partly due to the fact this was more than twice the number of days I had in Hakone, and also I took a week or so off for CNY and setting up my new computer which helped processing the photos here much faster. I delayed enough, so let's get to the content
DAY 3.5 – "HELLO. WELCOME TO THE POKEMON CENTER."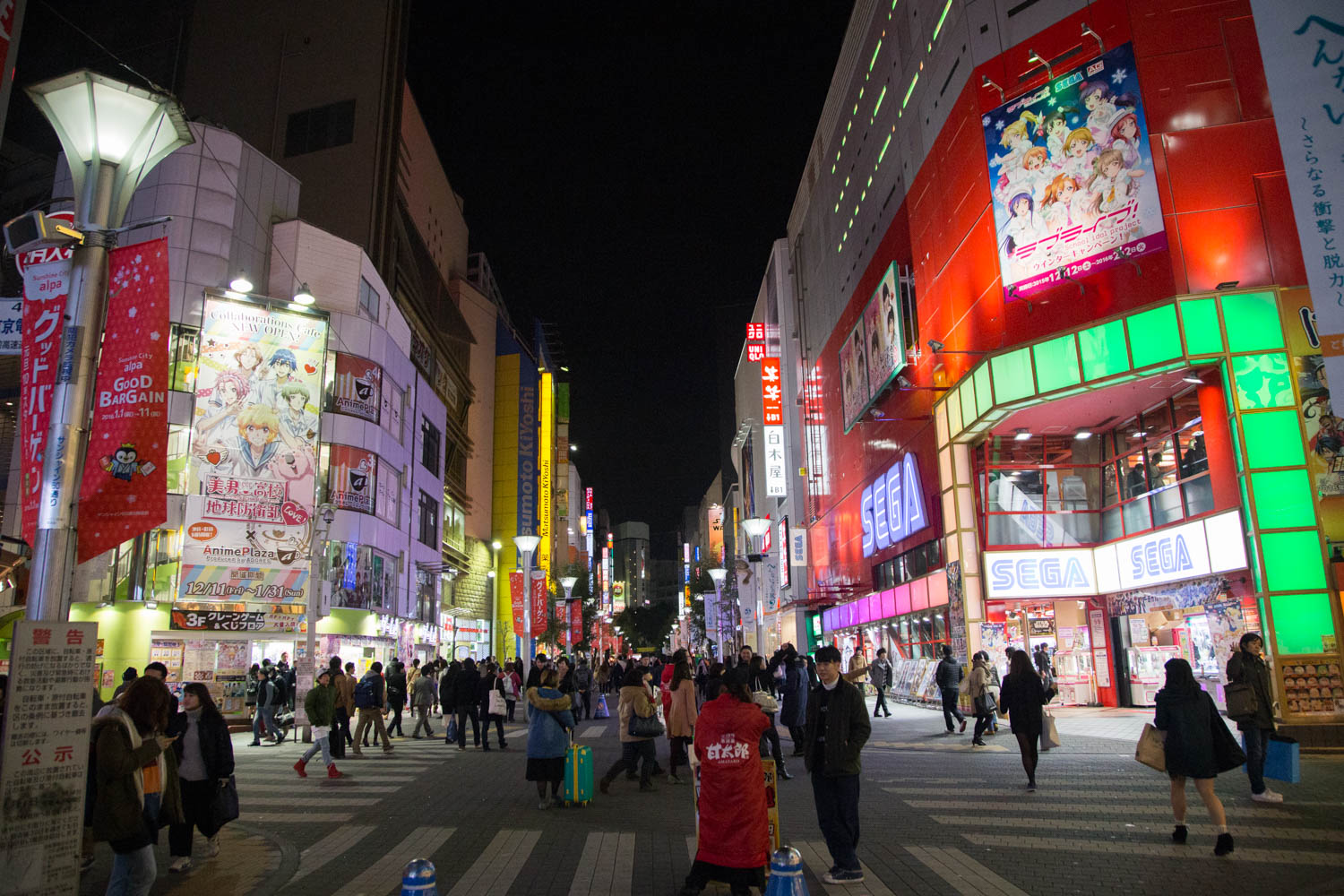 Ikebukuro by night
Continuing from where I left off. Arrived at my Airbnb apartment near Ikebukuro, and after settling down and unpacking, I immediately left for Ikebukuro. After being surrounded by Mother Nature for 2.5 days, seeing tall buildings everywhere around me feels a bit disorienting.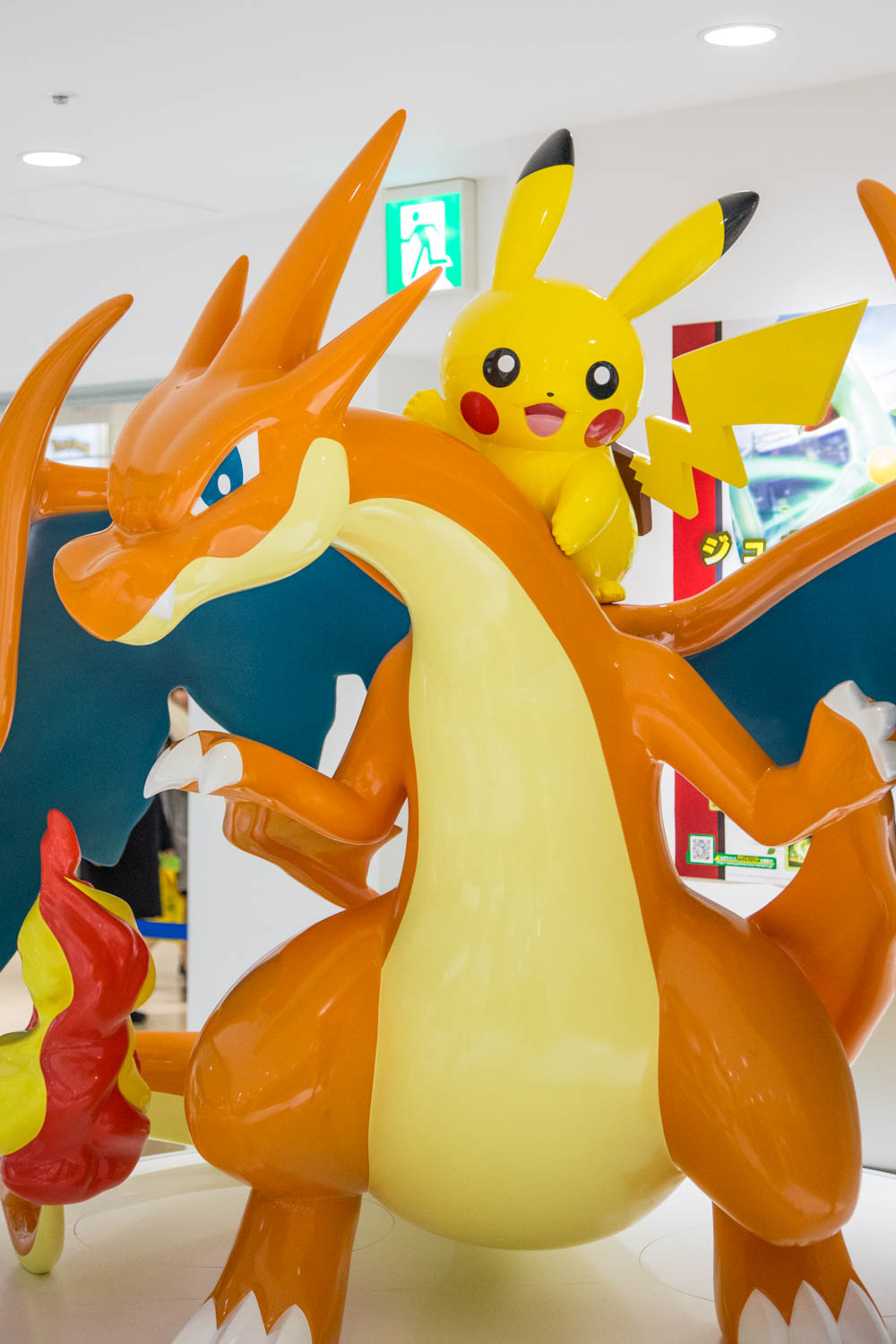 My childhood is back! Charizard and Pikachu at the Pokemon Center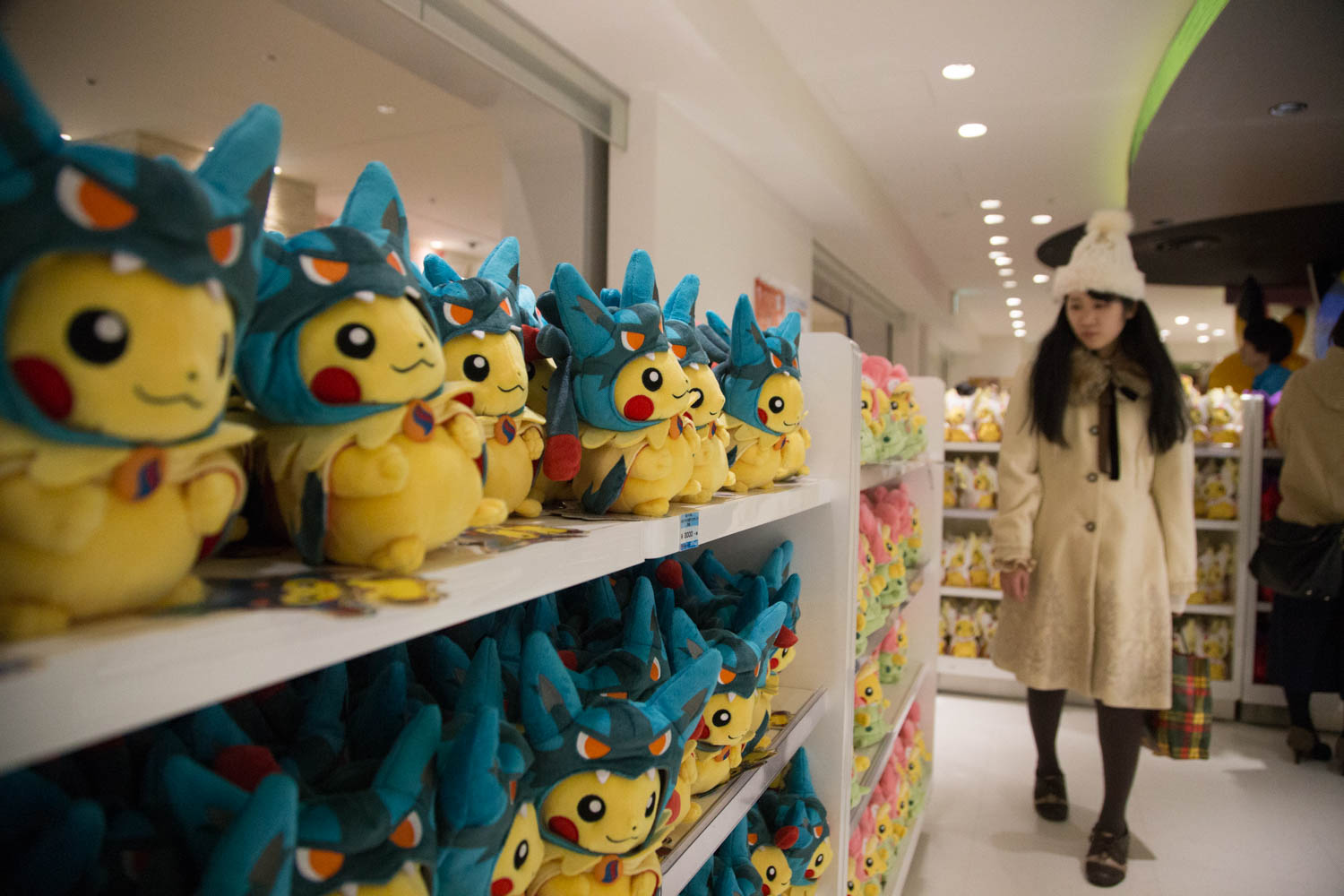 Loads and loads and loads of Pokemon merchandise on sale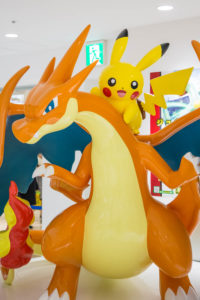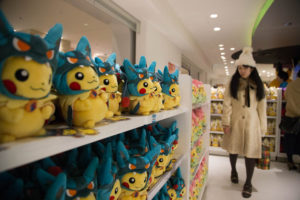 And my first stop: POKEMON CENTER!! It's been a long time since I played or watched Pokemon, but it's still a big part of my childhood and I just can't resist a visit. Though it's a bit disappointing that they didn't sell any plushies of the first 3 starters (those were a big part of my childhood together with my sisters), I couldn't stop myself getting myself a pair of Pikachu plushies for old times sake.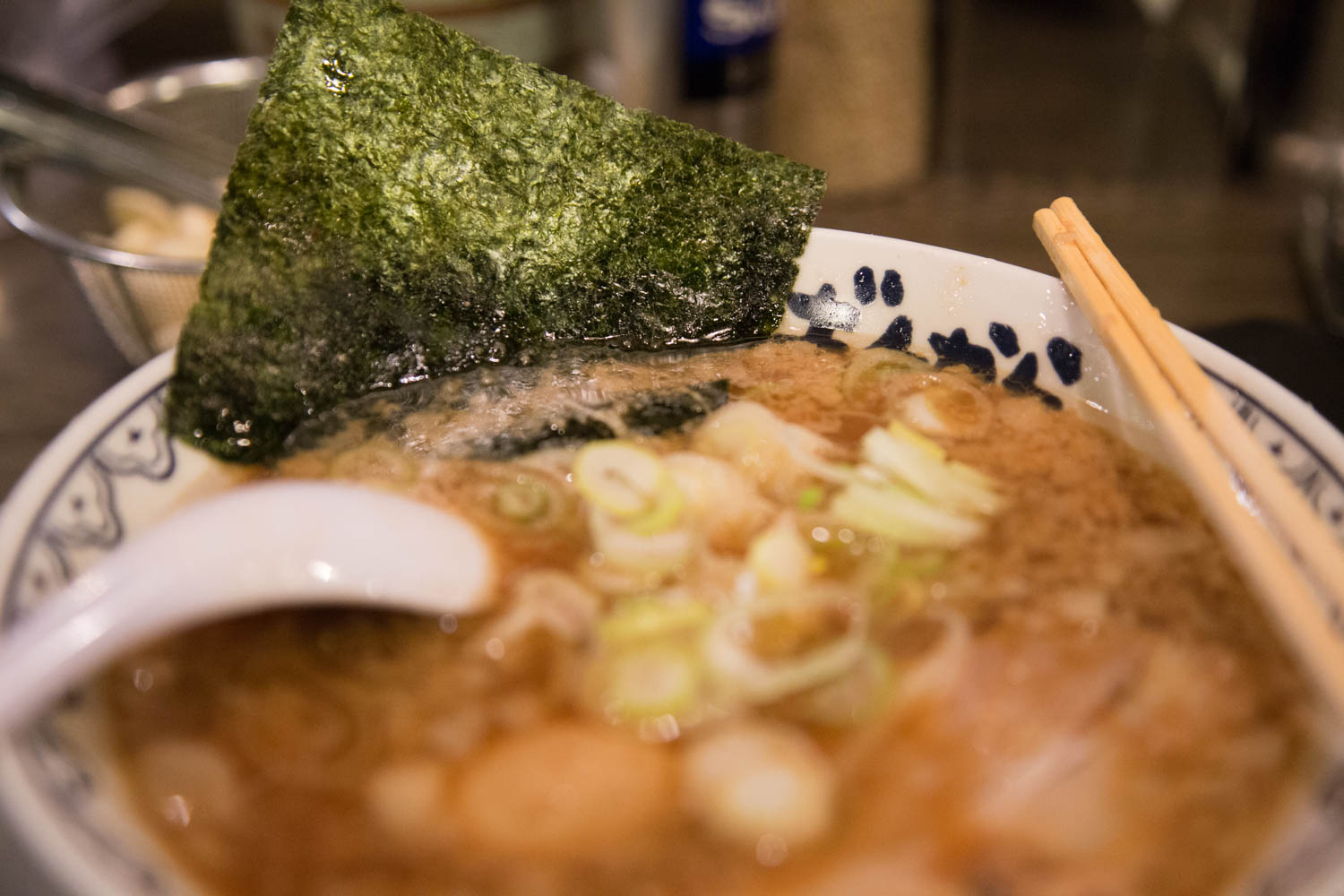 Authentic Japanese ramen; good enough to beat a number of Singapore chains
After visiting a couple more places with a huge hole burnt in my wallet (the 2nd hand CD and book shop BookOff was particularly poisonous), finally decided I needed dinner, so I dropped in at a random ramen house (unfortunately not the Michelin one in the same area), continuing my streak of having different food every single meal so far in Japan. I guess Japanese food really needs to be tried in Japan itself, the ramen while not superbly awesome was good enough to beat a number of ramen places I've tried in Singapore.
DAY 4 – IT'S A PERFECT WORLD!! SCANDAL CONCERT AT BUDOKAN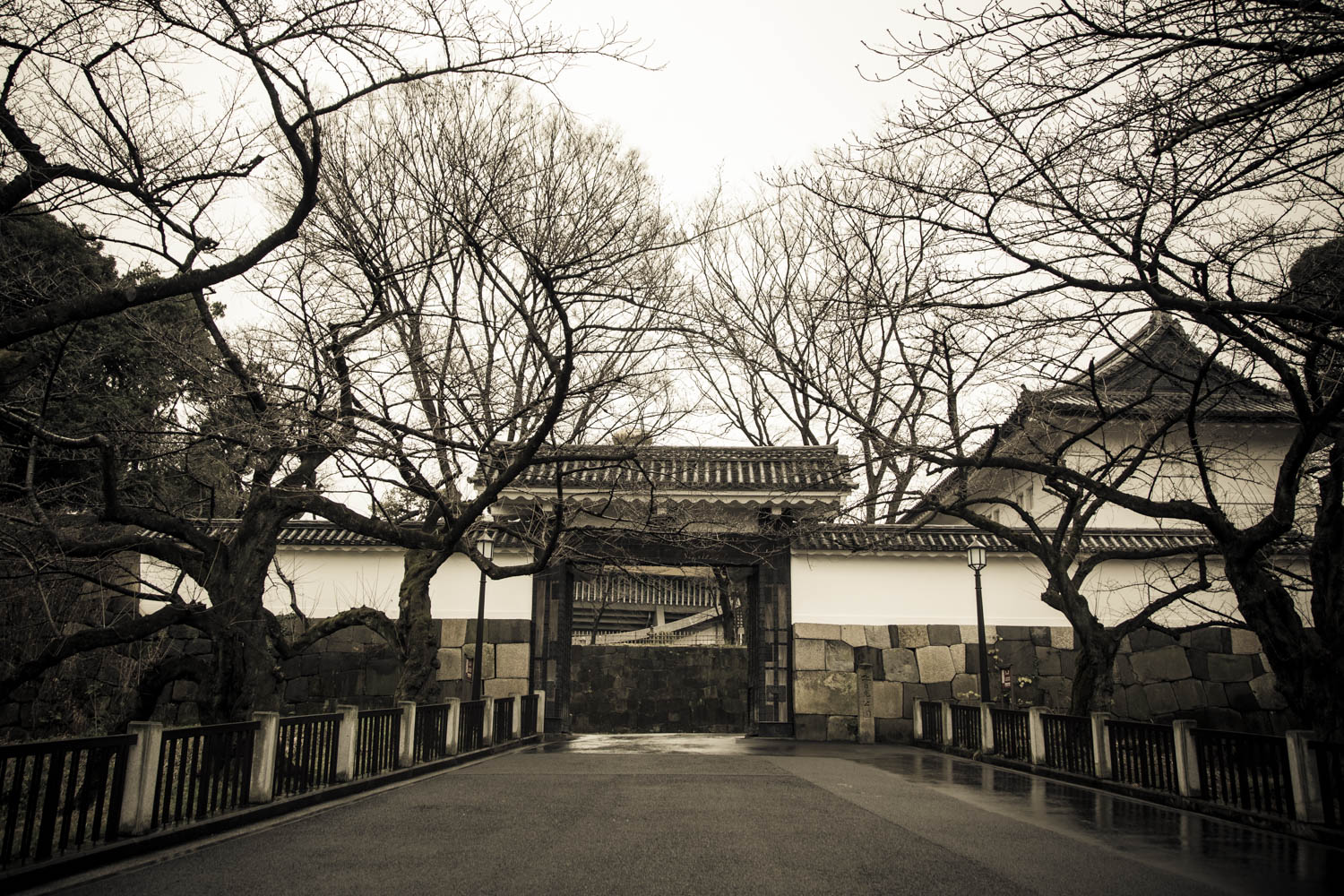 Entrance towards the Budokan area
The reason I was even in Japan to begin with has finally arrived: SCANDAL's concert at the legendary Nippon Budokan. But first, I had to burn some time before I start queuing for goods, so I decided to head towards the Imperial Castle via Budokan first.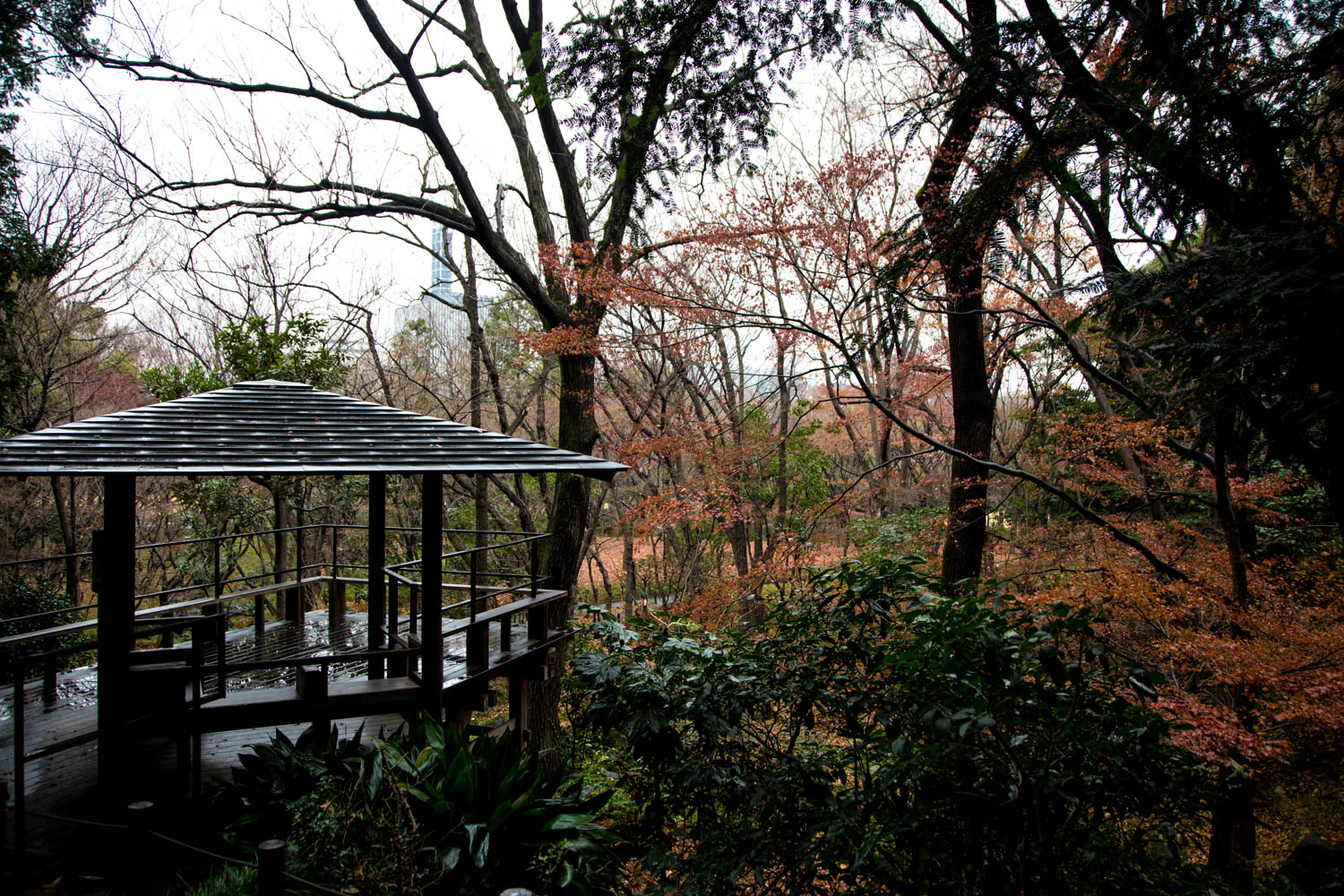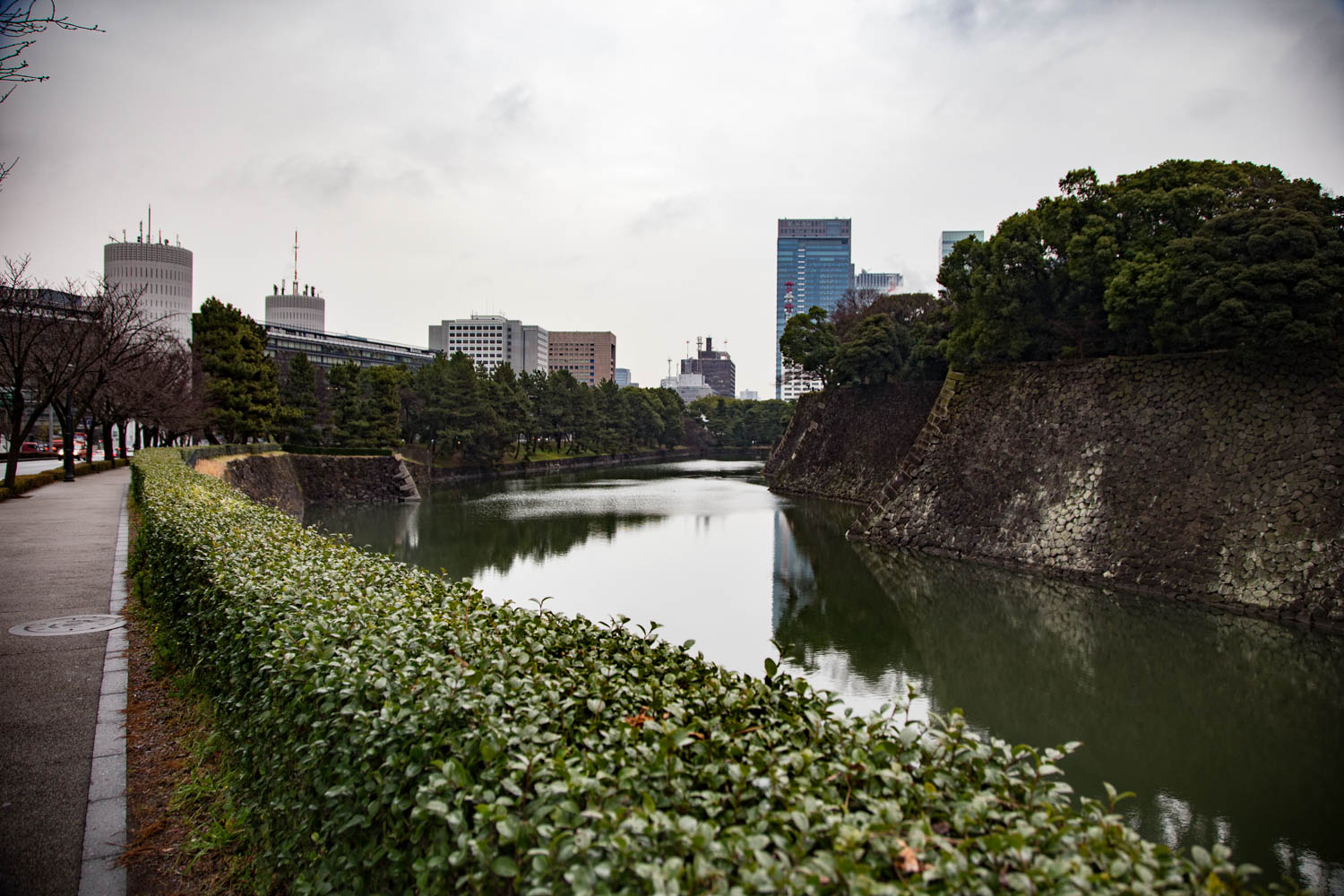 Perimeter of the Imperial Castle, surrounded by a huge moat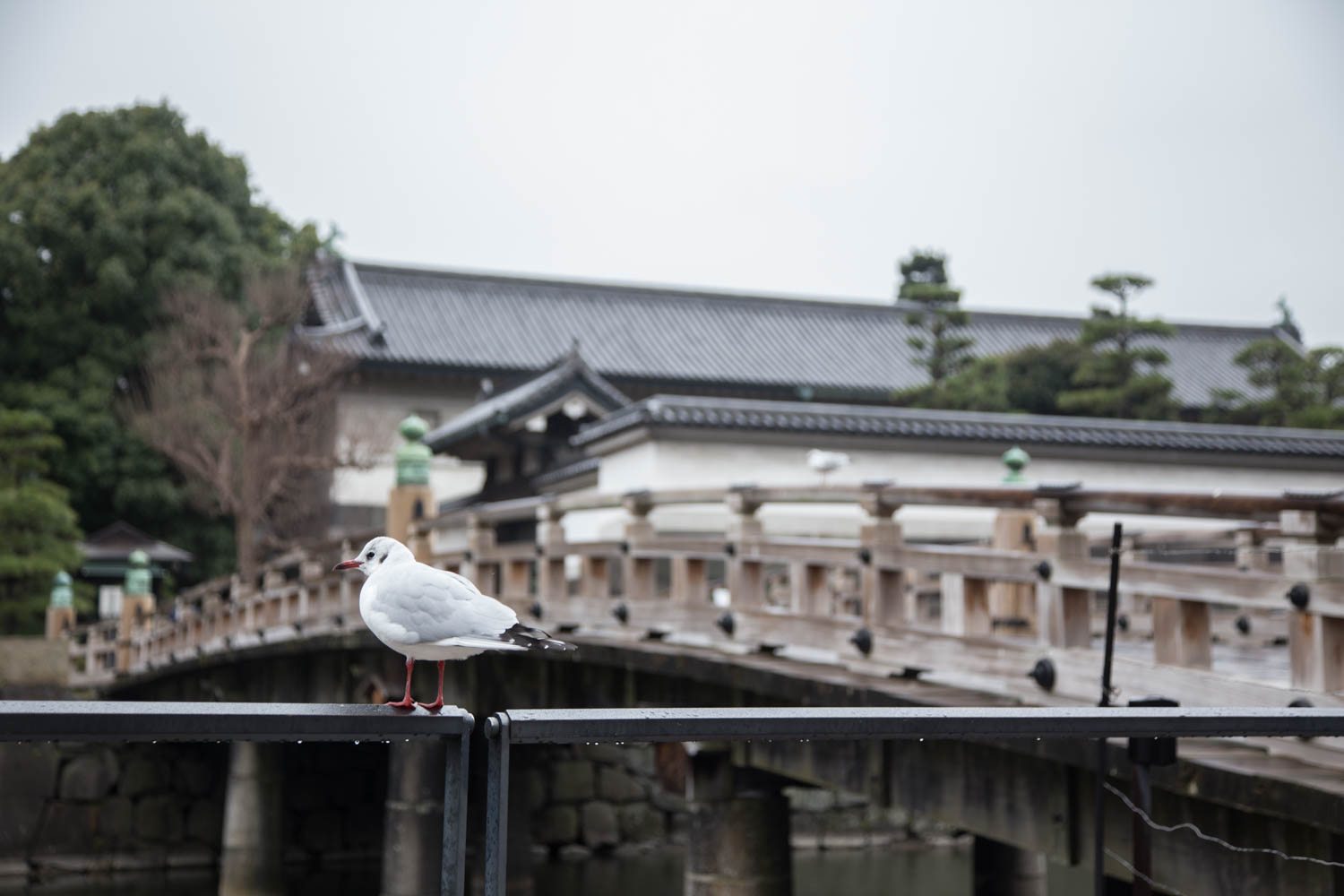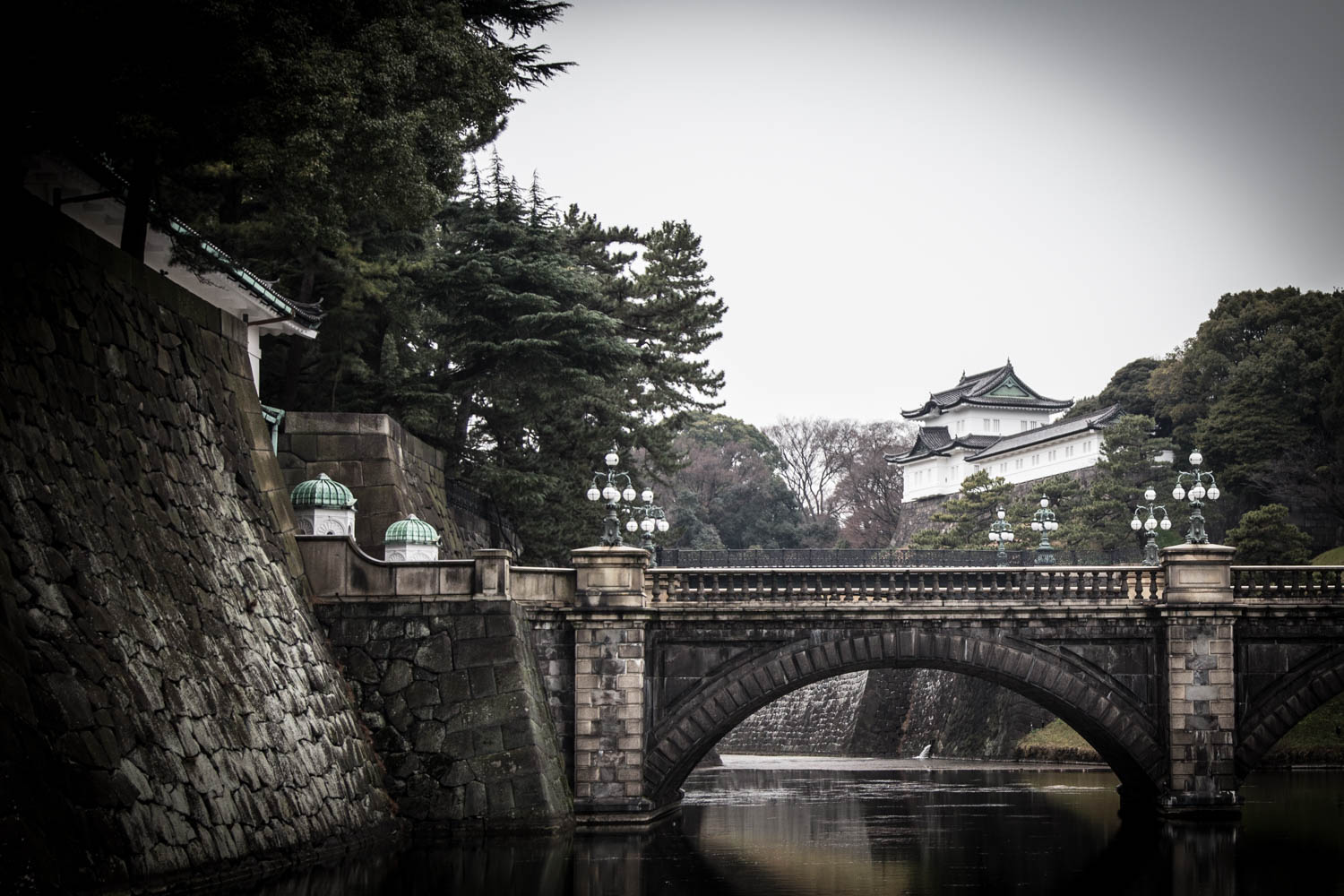 Bridge linking into the castle interior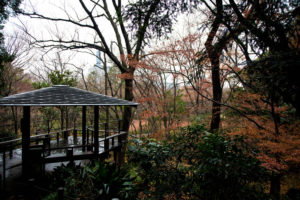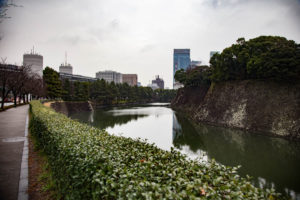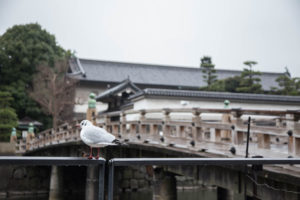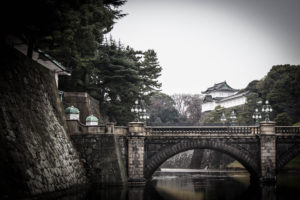 Unfortunately the palace itself wasn't open due to the previous day being a public holiday, so instead I spent the entire morning strolling around the perimeters of the palace. Once in a while there's something different to see; a castle building, a bridge into the castle etc, but more or less it's the same thing all around (a moat surrounding the castle which is not visible from the outside). My original plan was to burn time before heading back to Budokan by walking the entire perimeter of the castle. Obviously I underestimated the size of the castle , but I still managed to walk about half of the perimeter in about 2+ hours before giving up and taking the train away from the area.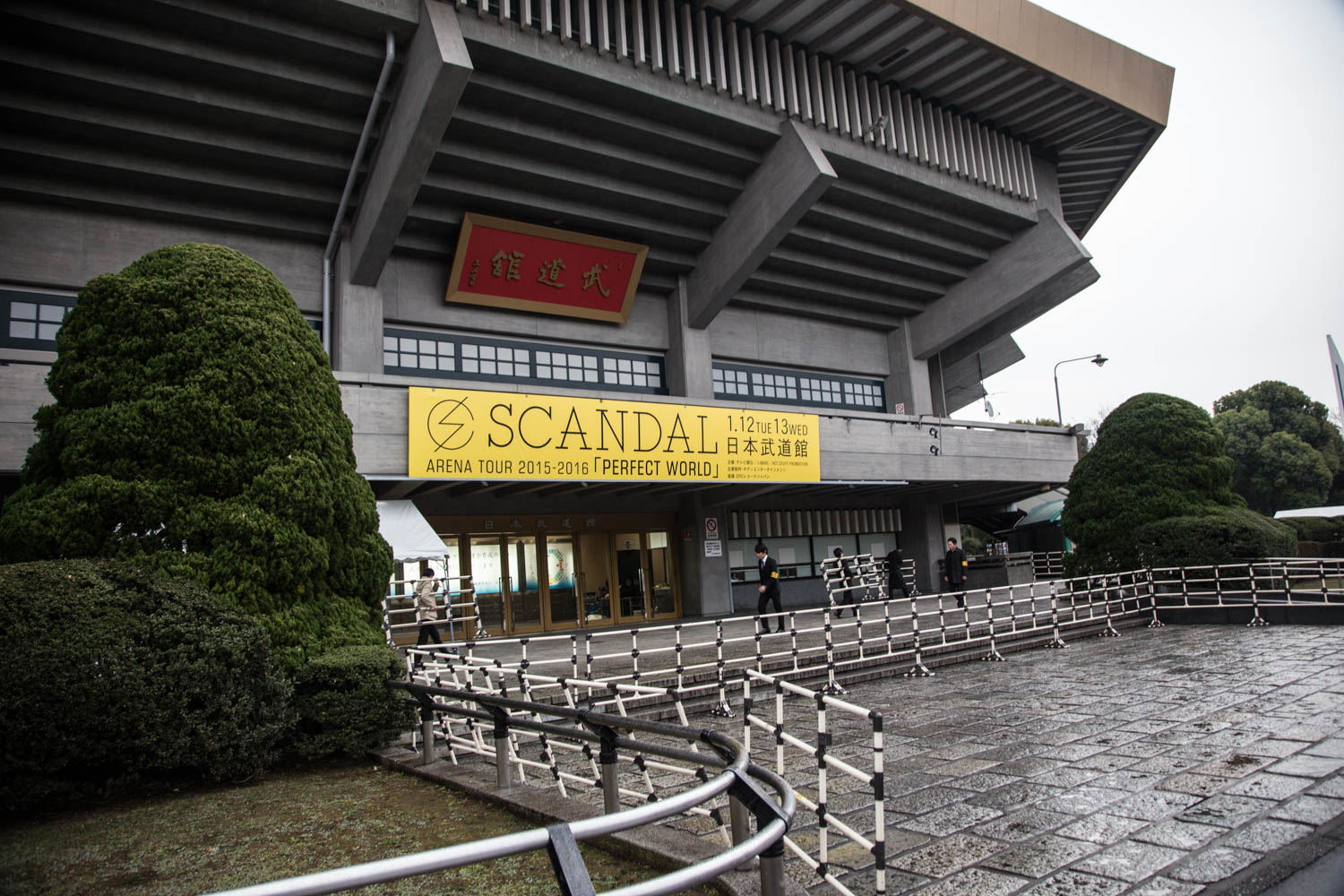 Exterior of the Budokan area. Obvious what I'm here for


Panoramic view of the Budokan interior from my seat. Great view all around.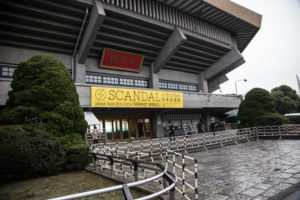 And back to my main objective of the day, the main reason I'm even in Japan at this time. This was my 3rd SCANDAL concert so far, and my first (and hopefully not the last) in Japan, held in the Budokan which has hosted the performances of many other international stars. Not much photos were taken here, as my hands were full of their goods before the concert, and I'm a firm supporter of the no-camera rule during concerts (though I did sneak a couple of photos on my phone during their MCs). For an arena sized venue, I'm actually surprised the view from the top is actually pretty awesome, not too far that everyone below look like ants. The contents of the concert is better saved for another day, though I can say I'll be hard-pressed to watch a concert in Singapore with similar acoustic levels. Super awesome night
DAY 5 – TSUKIJI FISH MARKET AND GINZA. PLUS SCANDAL ROUND 2!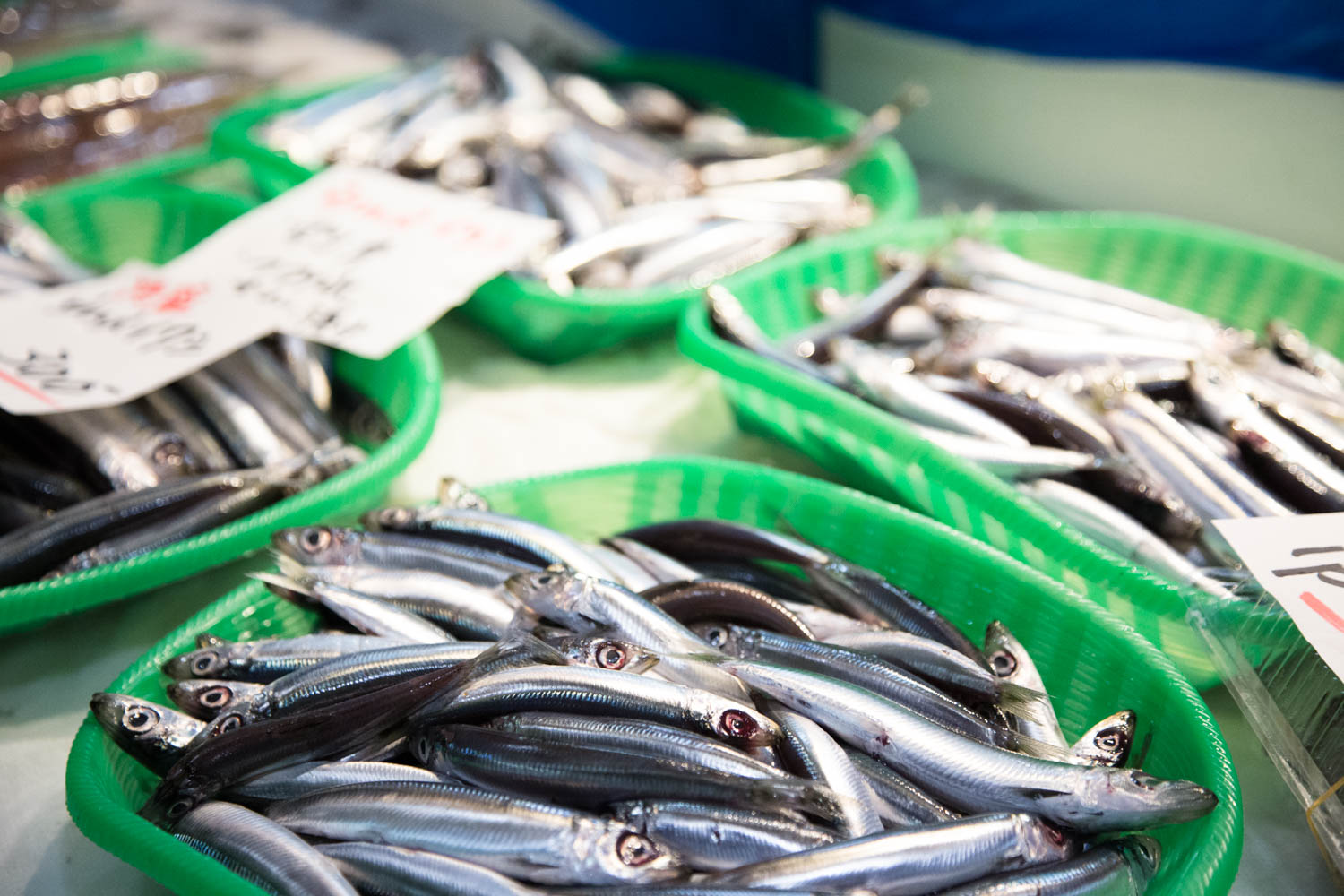 Fresh seafood everywhere around Tsukiji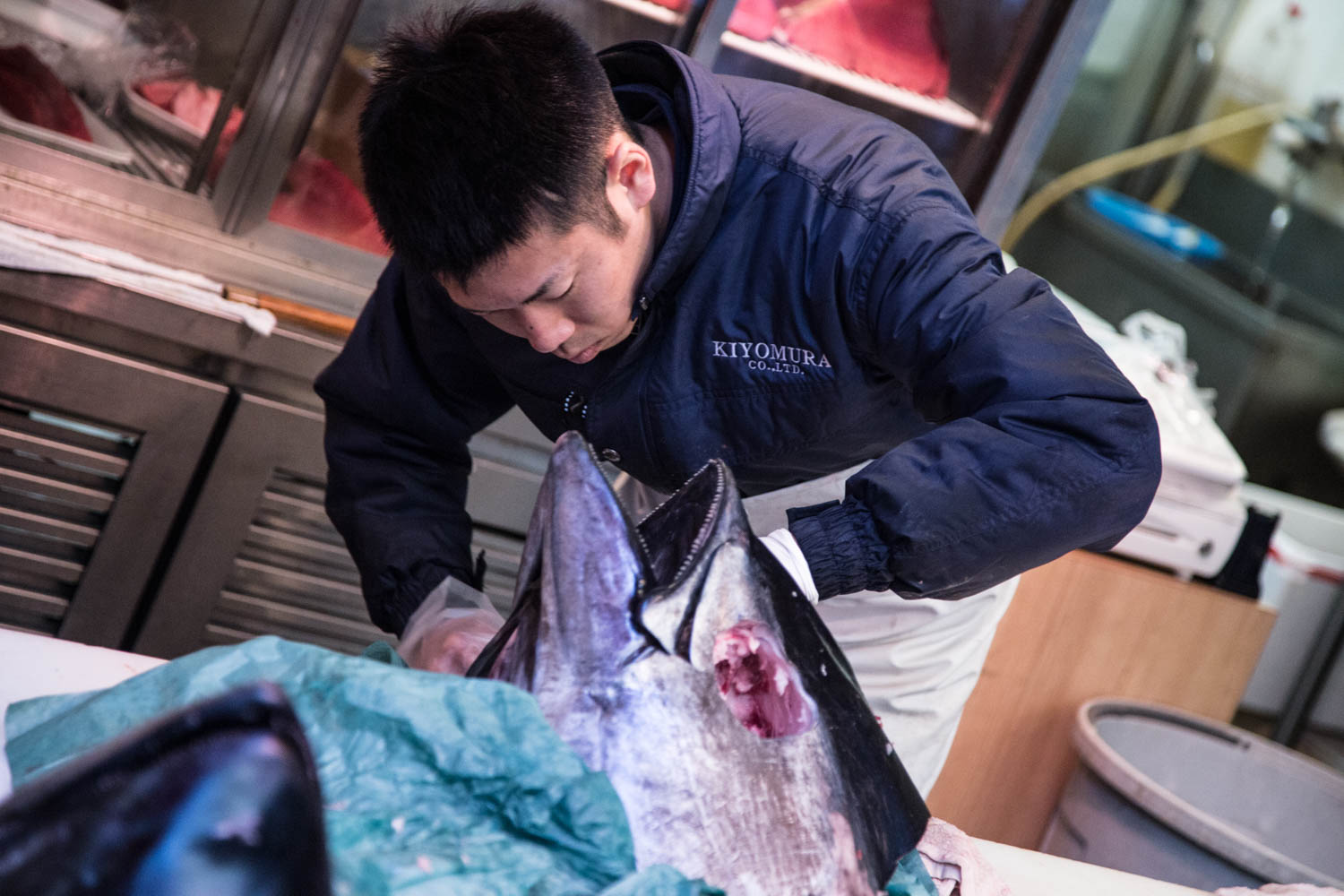 A fishmonger handling a huge fish head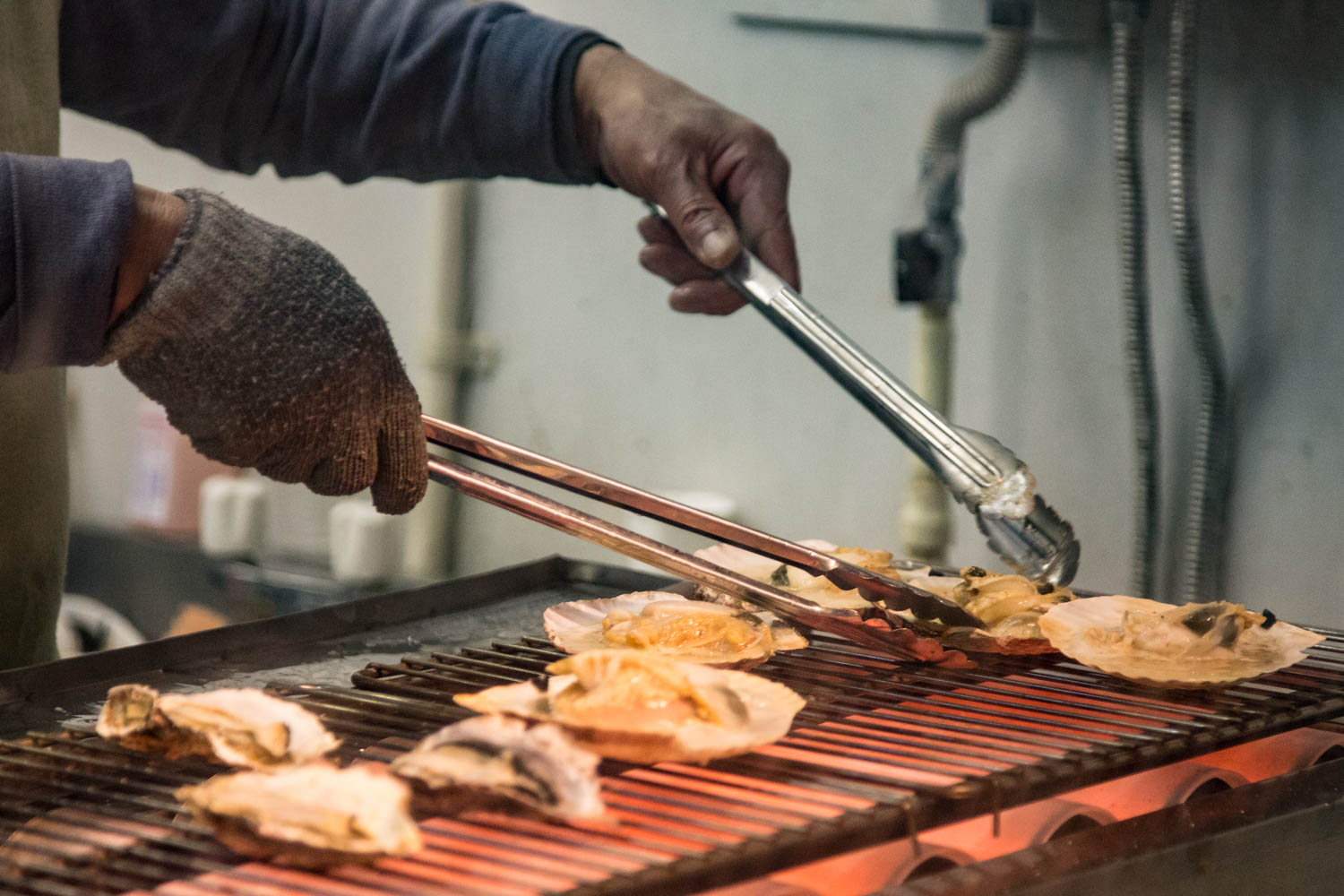 Street vendor cooking fresh seafood on the spot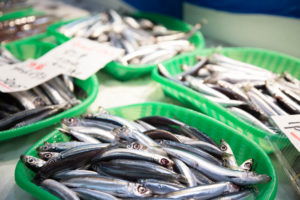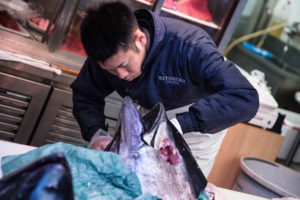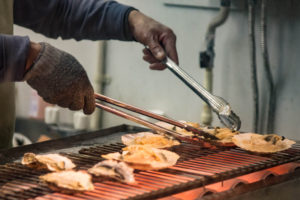 A friend had asked a couple of us out to have sushi for lunch around the Tsukiji area, so I decided to head out earlier to explore (turns out said friend was also there early so I joined him). I had plans to visit the auction one day, but luckily found out that auctions were closed to visitors in Jan, so I saved myself a wasted trip. Plenty of fresh seafood around here as expected, but there's also a good amount of street food here, I always happen to stop by a stall with food from other stalls still in my hands unfinished. Unfortunately a good number of them were pretty cold, partly due to the weather and the fact they prepare beforehand. A must try is the tamagoyaki (some sort of food made from eggs which I can't really describe), it's cheap and it tastes real good, and it's piping hot too, perfect for cold weather days.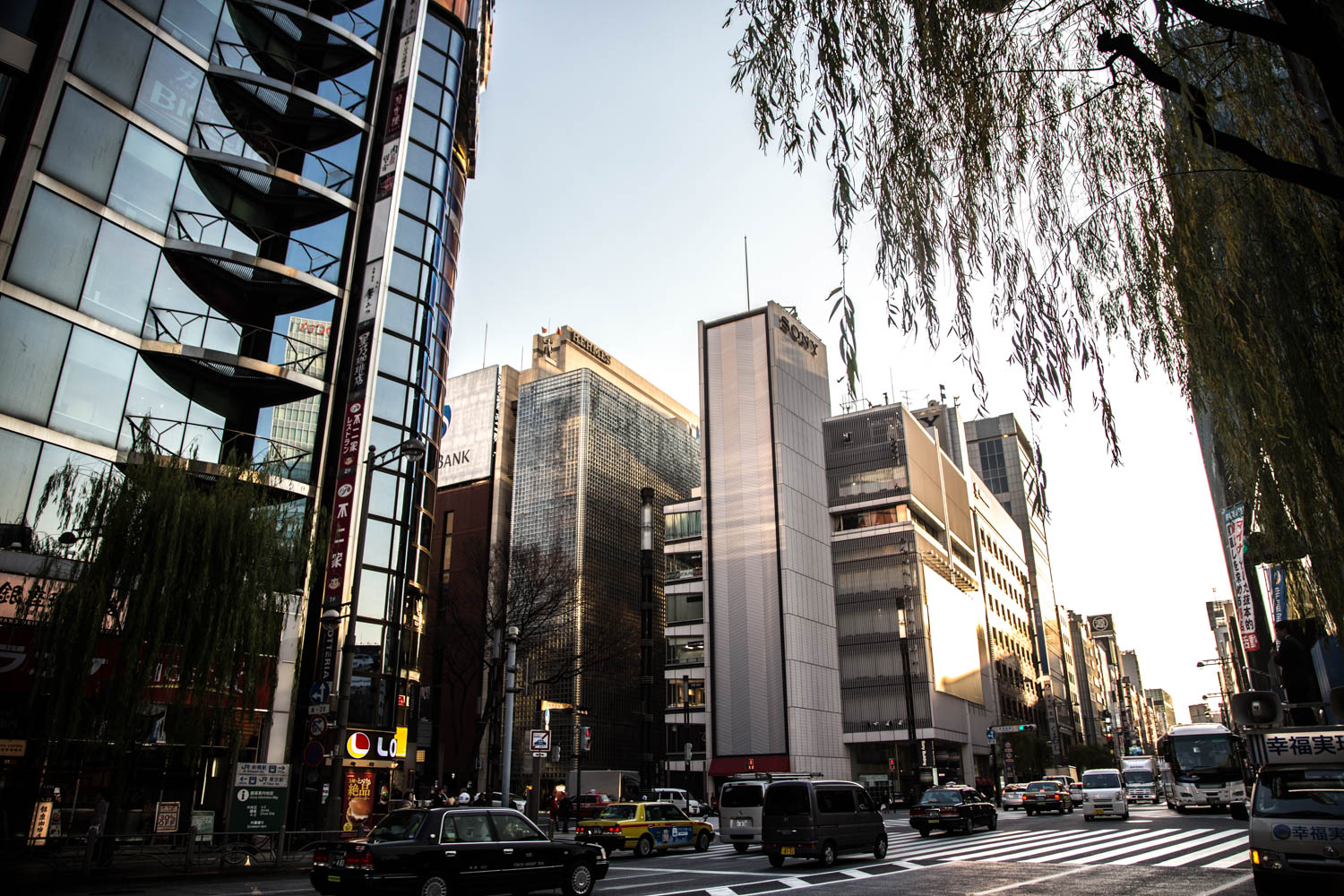 Shopping district Ginza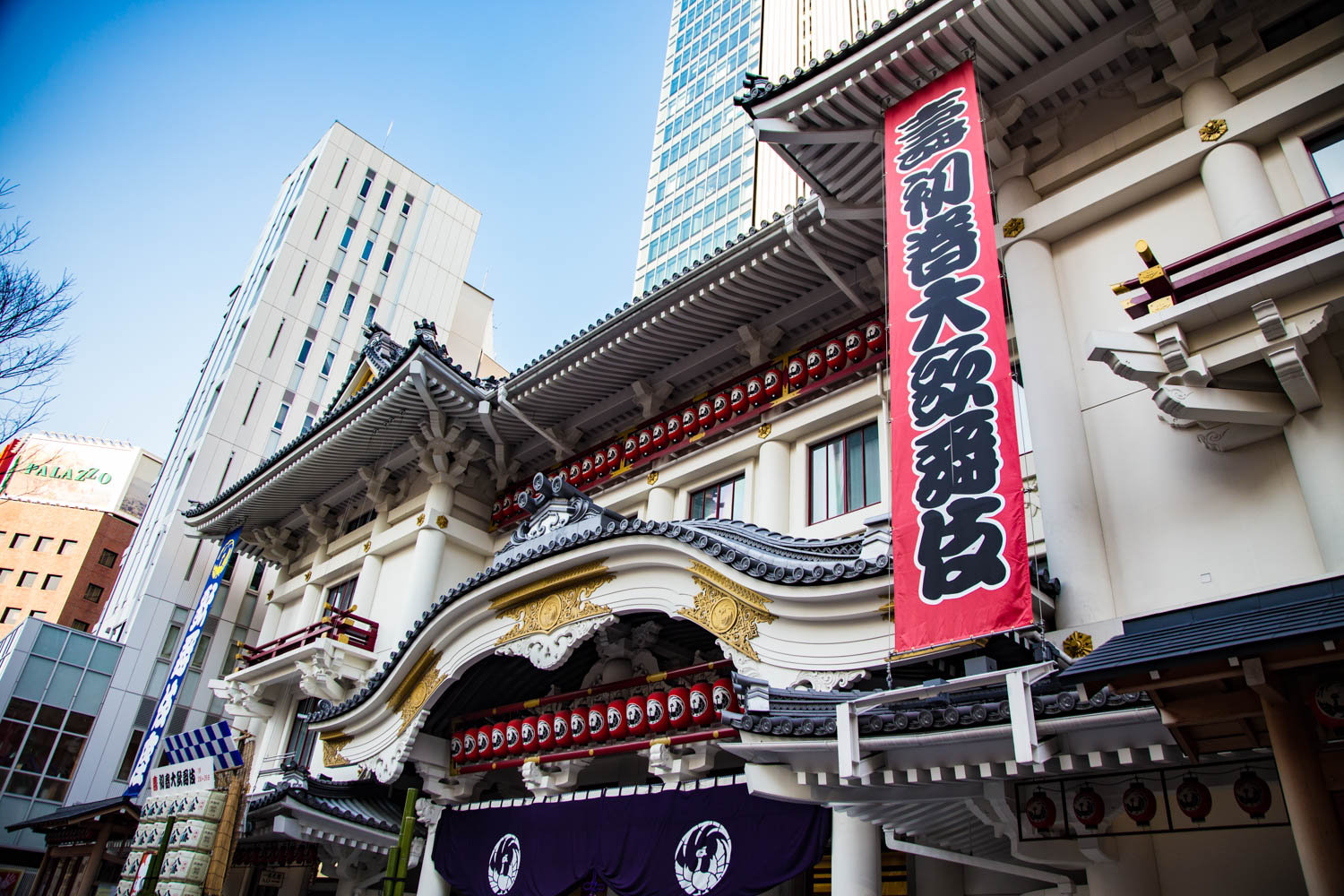 Huge kabuki theatre in the middle of GInza, standing in strong contrast to the tall modern buildings around it.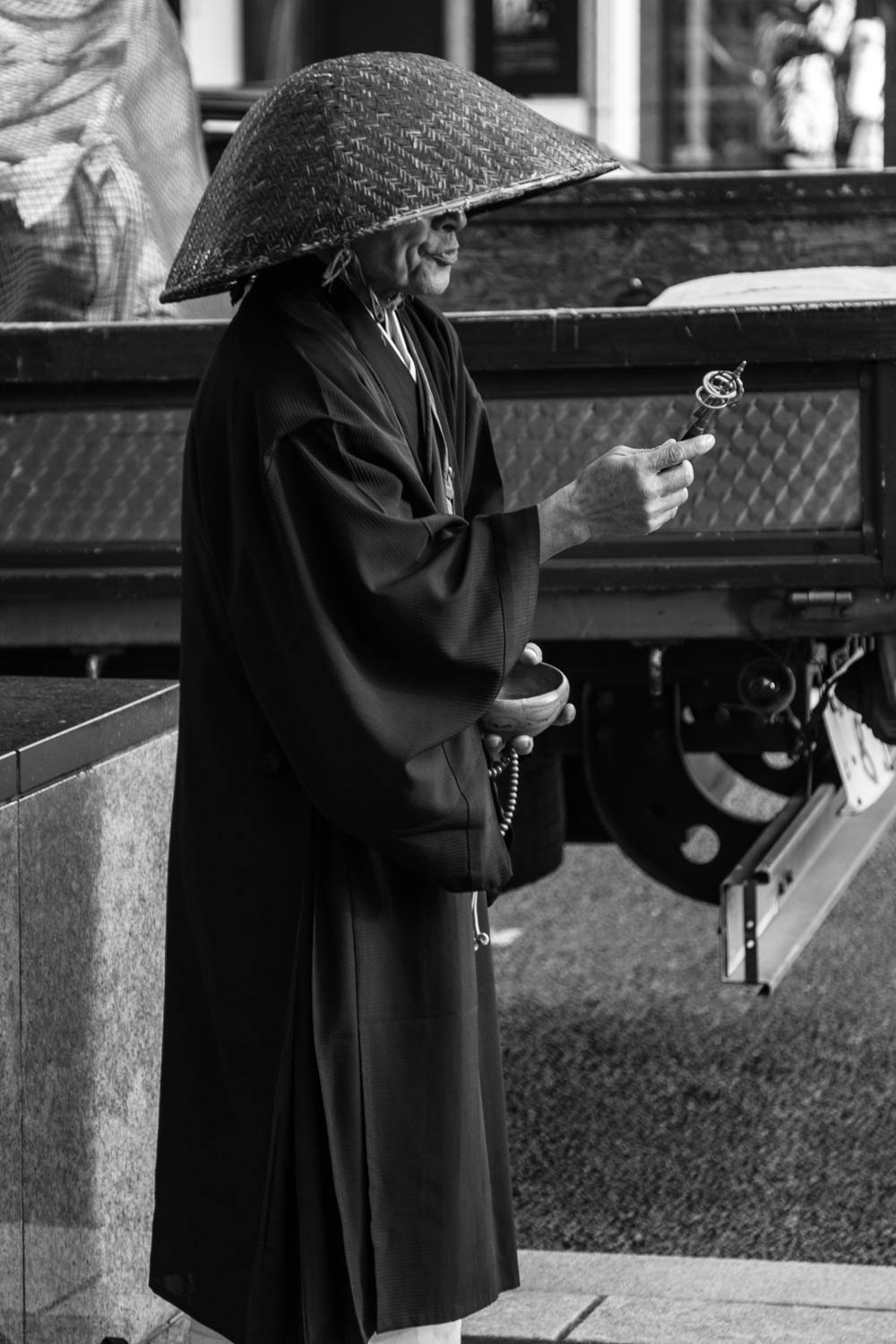 Random mysterious uncle around the area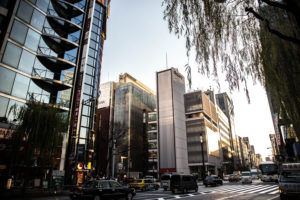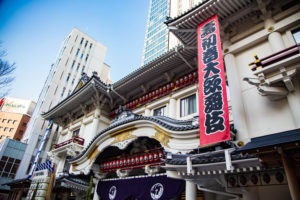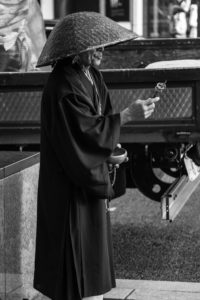 Had a few hours to spare after lunch before heading back for concert round 2, so I headed to Ginza which was just nearby. Unfortunately as a shopping district there wasn't much to interest me (the kind of shops I'm interested to enter are pretty limited), though I did spend a good amount of time in the Sony building looking at stuff, which was why I only covered a small part of the area despite being there for about 3 hours. I did spend about 15 minutes observing the guy in this last photo though, I was trying to figure out what he was doing. A high end shopping district was about the last place I would expect to see this kind of person.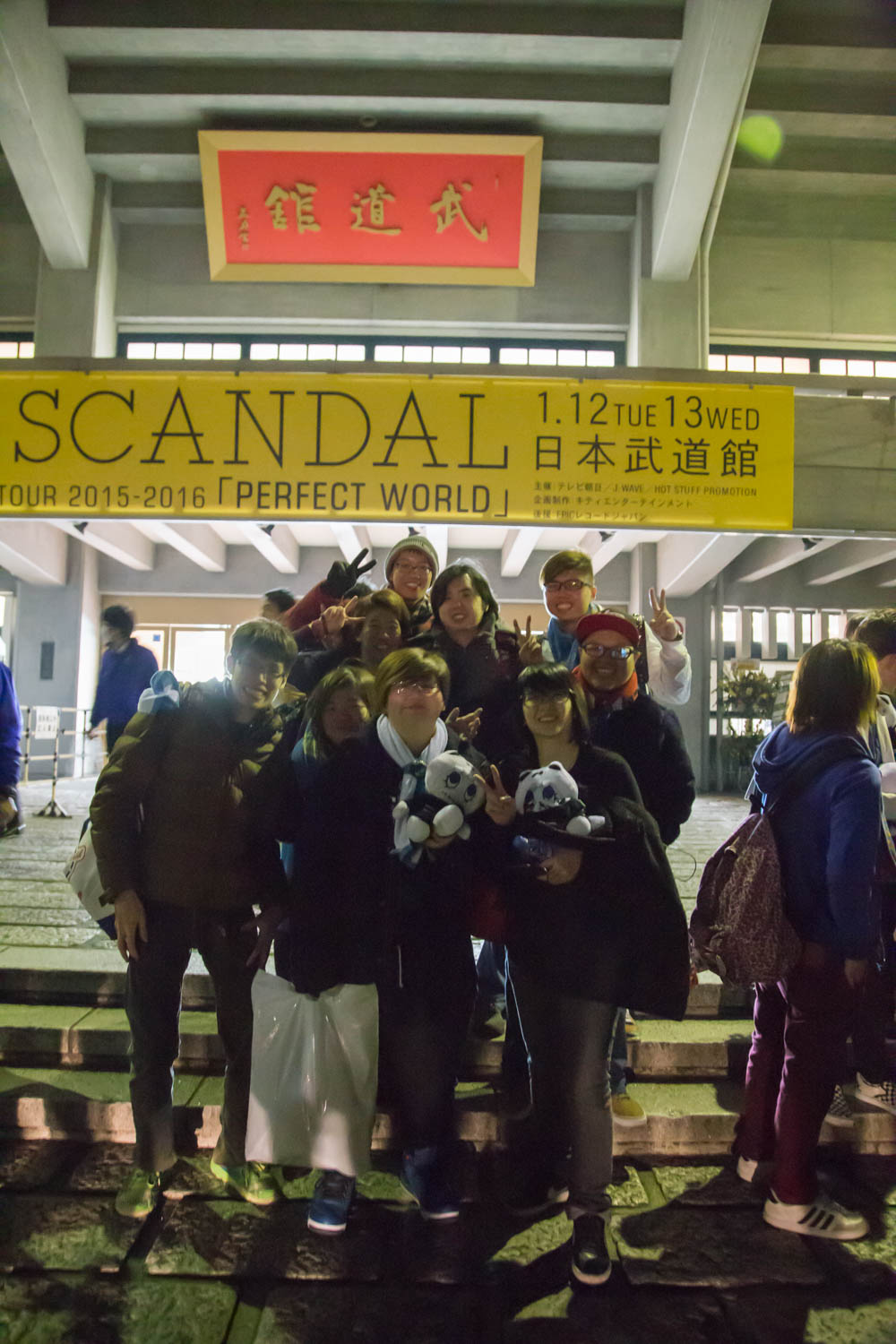 SCANDAL SG gang.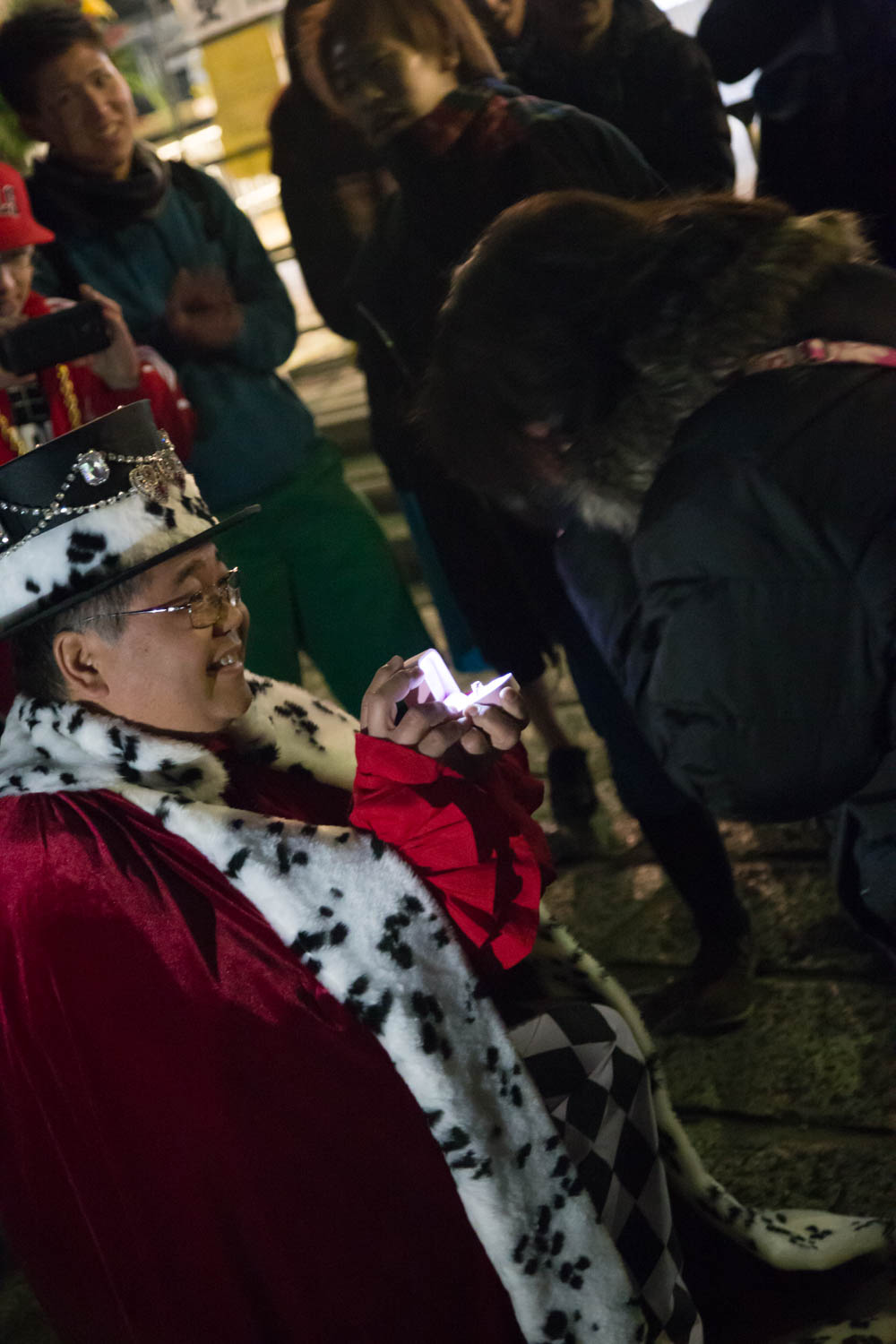 Sudden marriage proposal outta nowhere!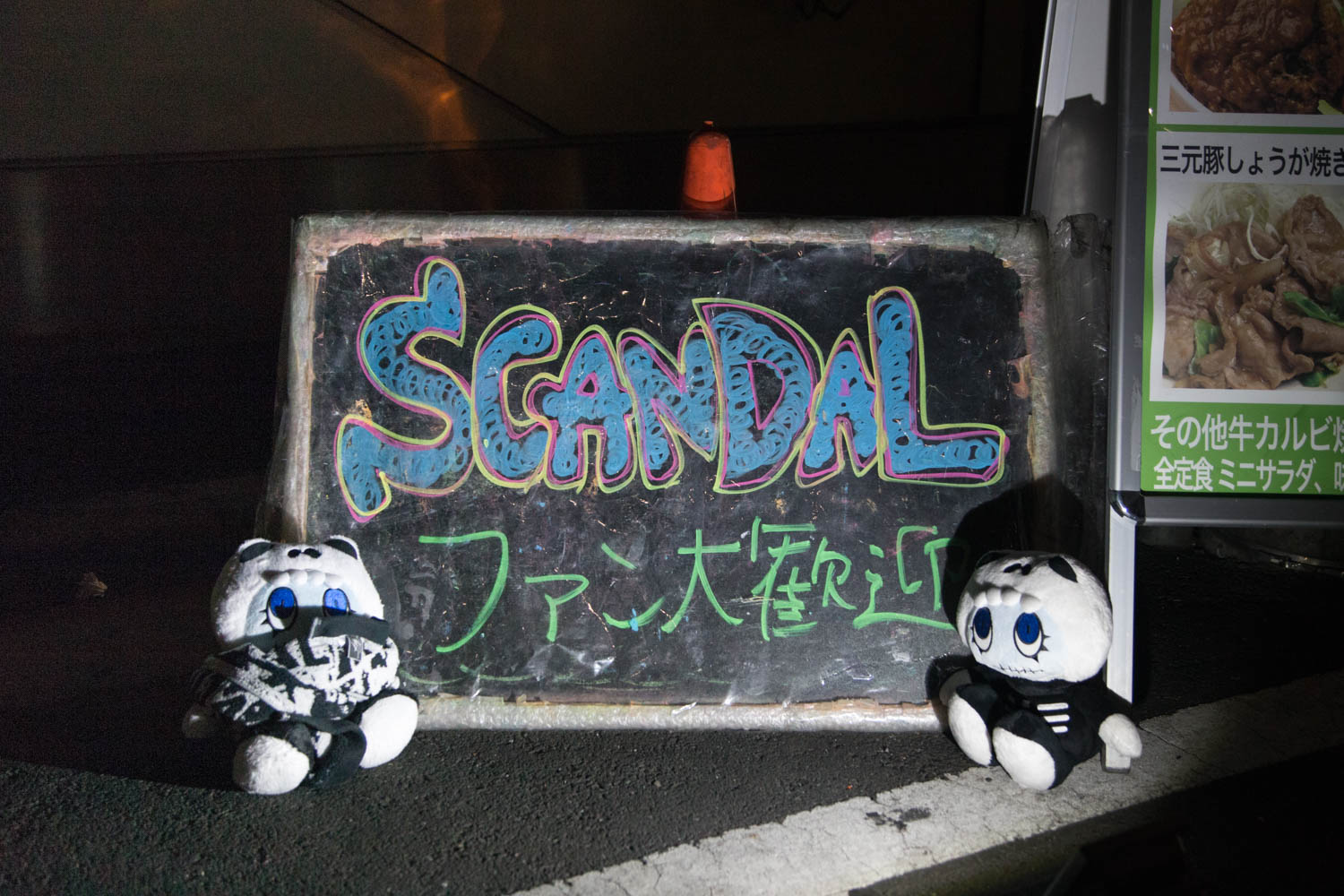 "SCANDAL FANS WELCOME!" Thanks for the invite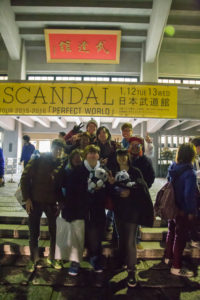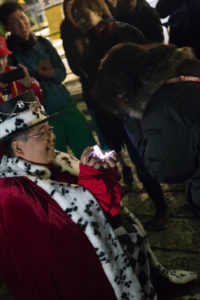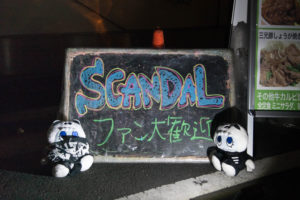 Round 2 of SCANDAL concert. That's the SCANDAL gang from Singapore in the first photo. A year ago I wouldn't have thought I would be attending a concert in Japan with fellow countrymen, gotta be thankful for the Singapore concert last year that let me meet all these people that made these 2 days particularly more fun.
And lesson learnt from this day: never think you do not need any particular gear. A sudden proposal by one of the US people, outside the venue which was damn dark, without my flash cos I chose to travel light that day, what a missed opportunity. Got a couple of photos of them but it wasn't great by any measure.
And even restaurants nearby know who SCANDAL are and that they're having a concert nearby, judging from the sign above found outside a restaurant while we were heading for our late dinner. Too bad for them though, we decided to head to another place for dinner instead.
DAY 6: SHOPPING DAY. SHIBUYA AND SHINJUKU (PLUS MEIJI SHRINE)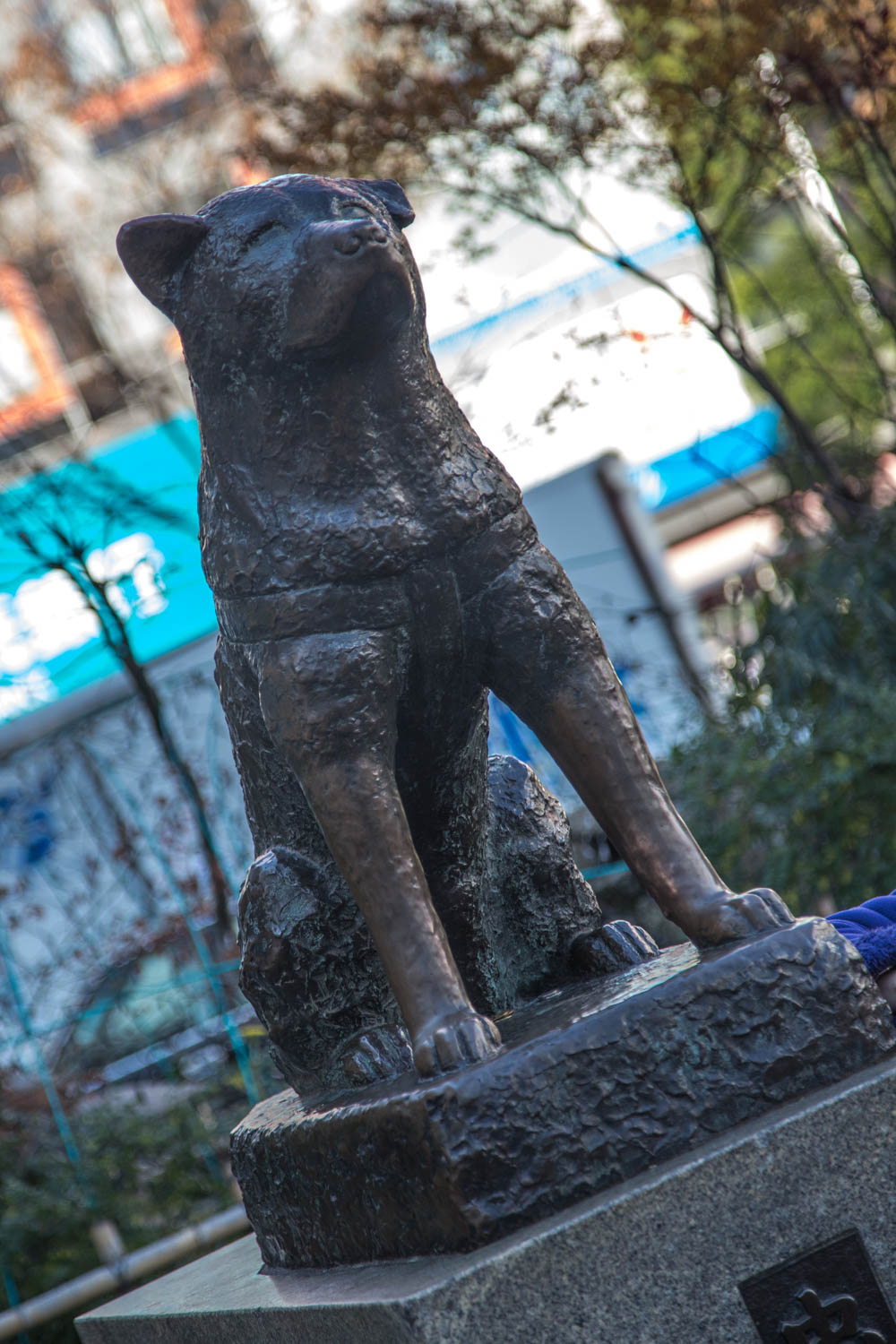 The landmark of Shibuya: Hachiko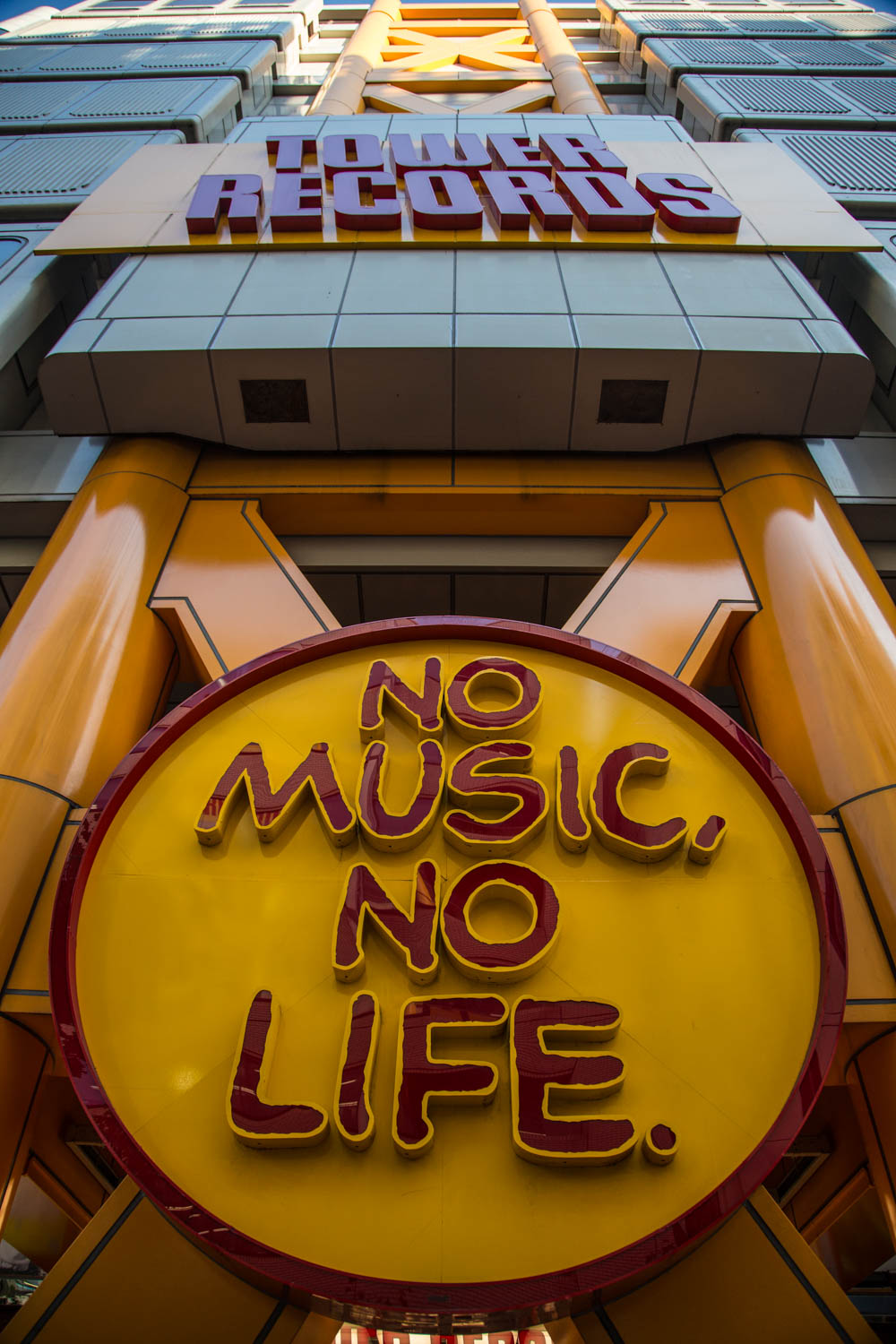 Motto of my life. Proudly on display at Tower Records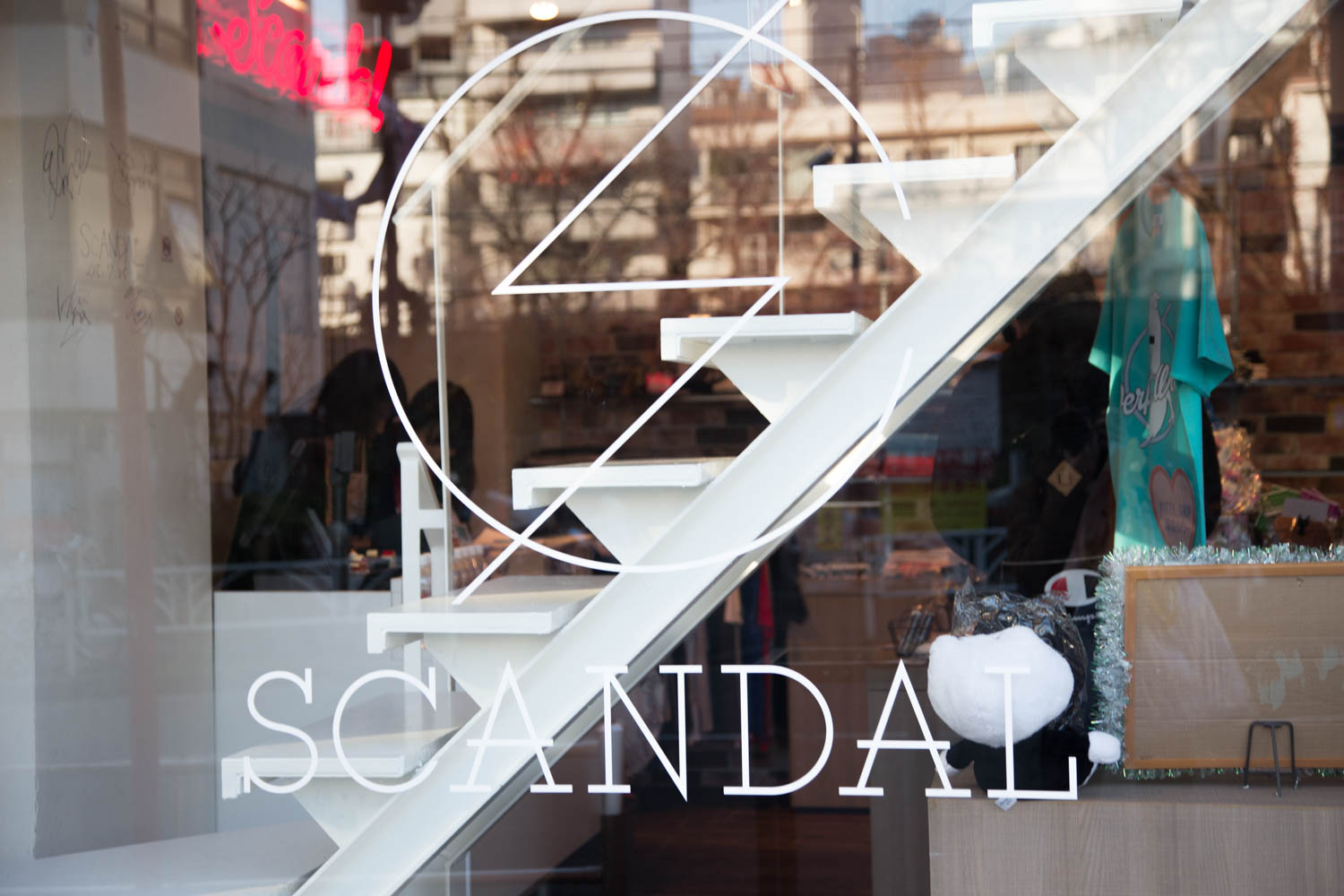 SCANDAL SHOP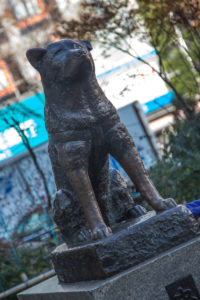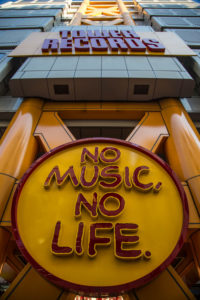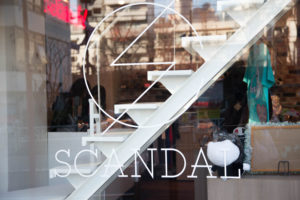 Now that concerts are over, it's time to start exploring Tokyo proper. First stop, Shibuya! My main purpose here is just to visit the SCANDAL shop and the multi-level music shops Tsutaya and Tower Records. Given how physical CD shops are basically dead in Singapore, I gotta get my fix overseas, and where better to do it than one of the largest music outlets in the world? As expected, I came out with a gaping hole in my wallet, but at least I showed some restraint since everything was at retail price.
And further down the road, the SCANDAL shop, which is pretty self explanatory given whose concerts I've been watching the previous 2 days. The shop was much smaller than I expected though, which was lucky for my wallet as well since most of the stuff they were selling were either member-only goods, things I didn't need or things I've already gotten last time, so I came out of the place surprisingly unhurt.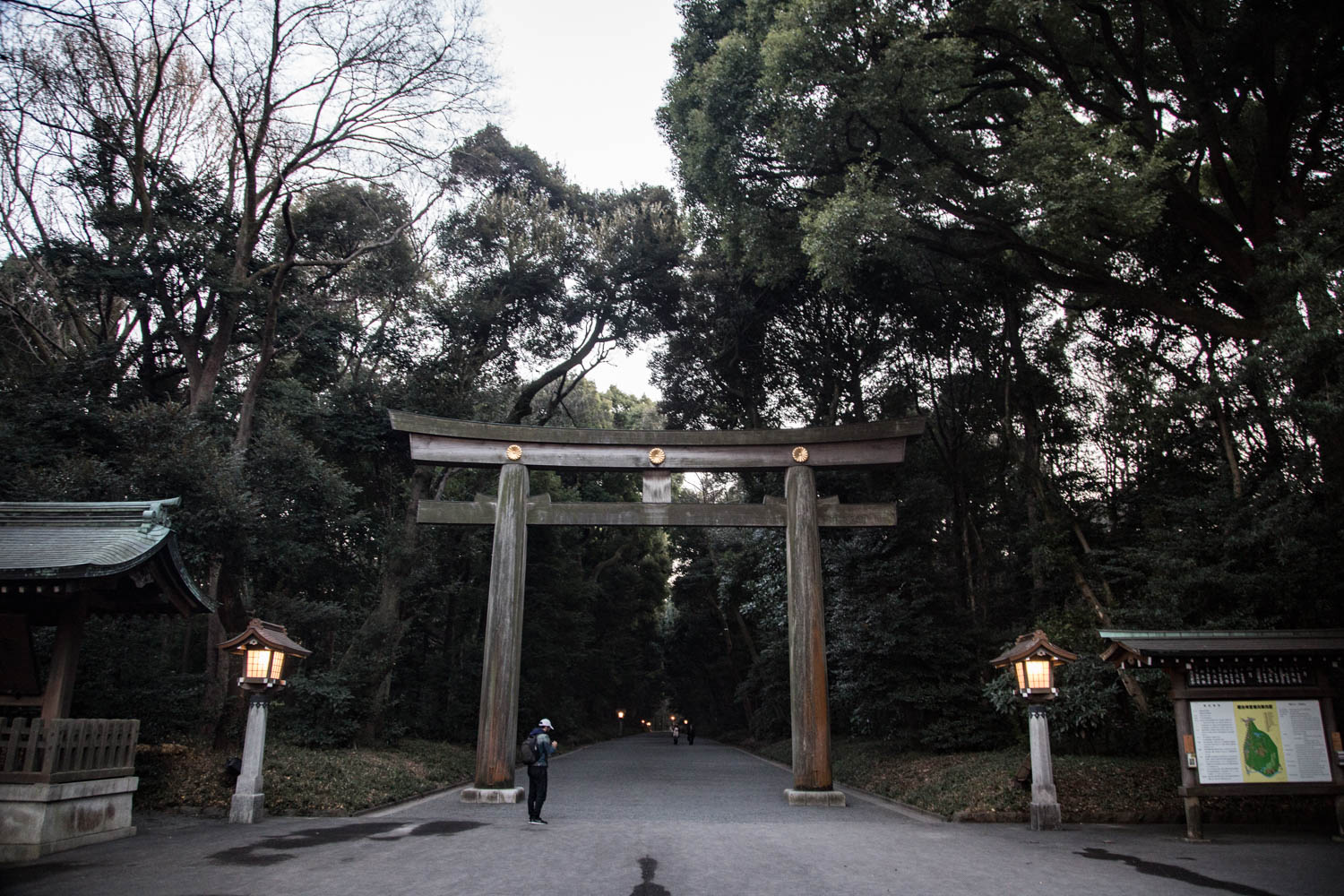 The huge torii at one of the entrances to Meiji Shrine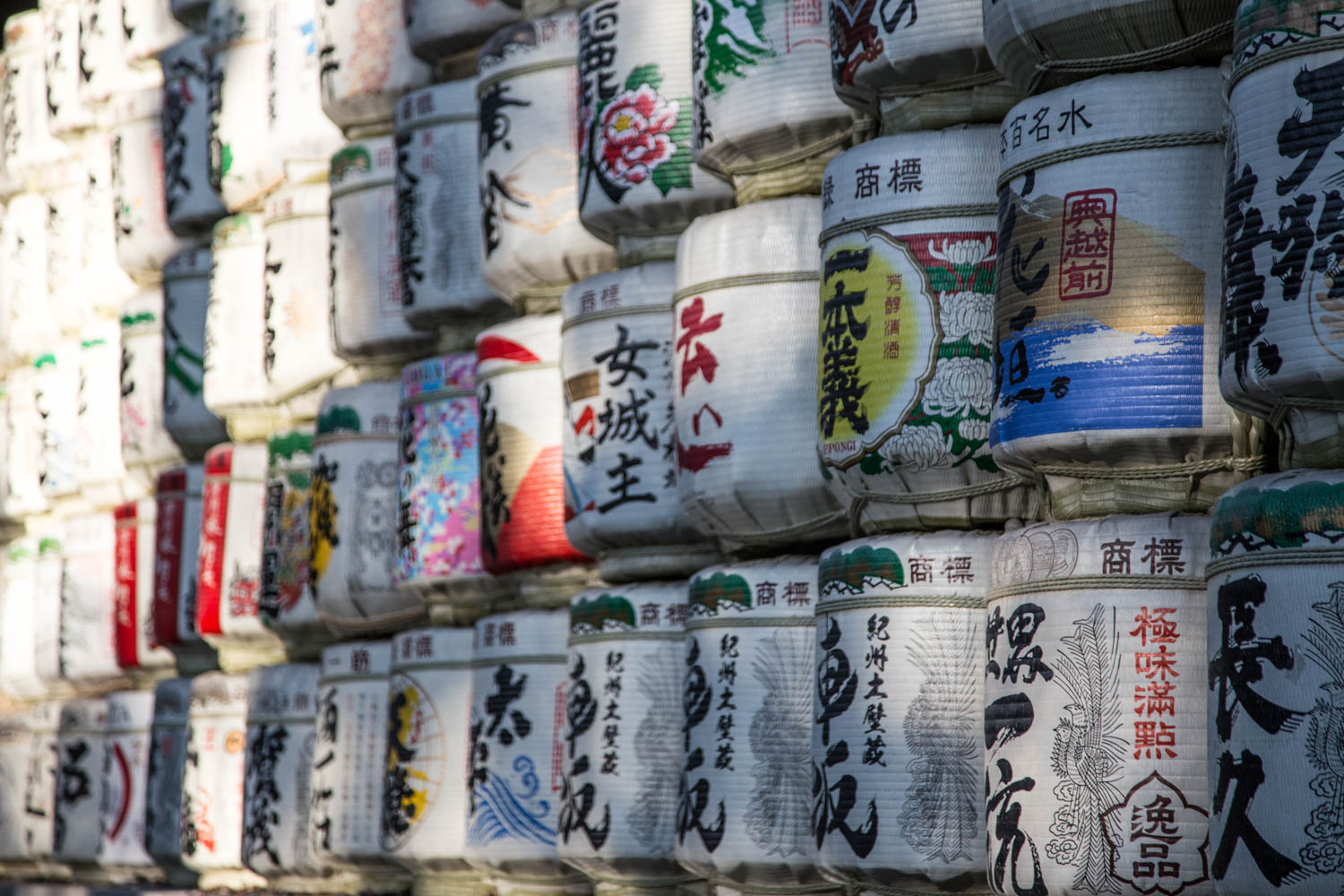 Barrels of sake beside the path to the shrine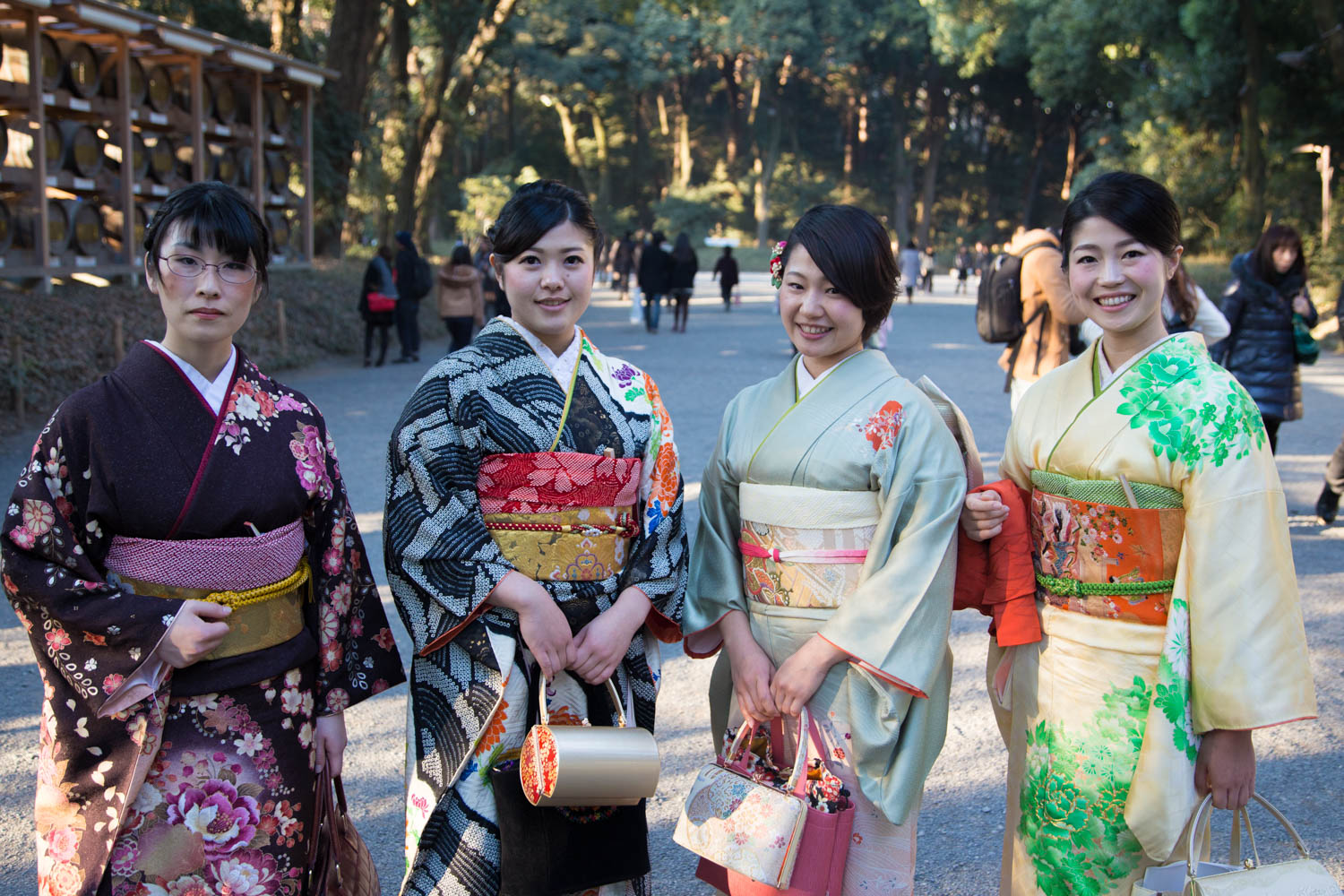 A group of ladies in traditional outfits spotted on the way to the shrine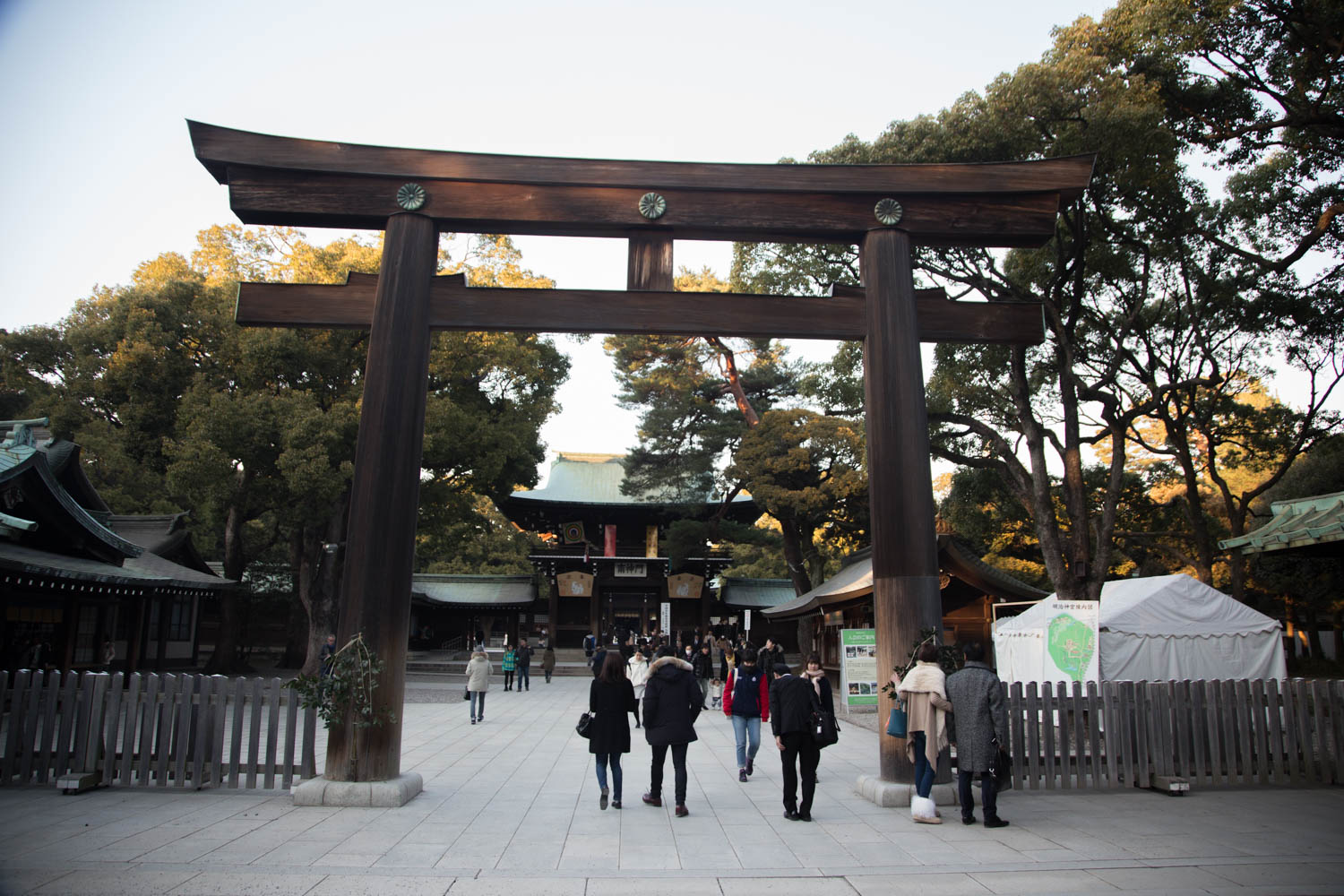 Entrance to the shrine itself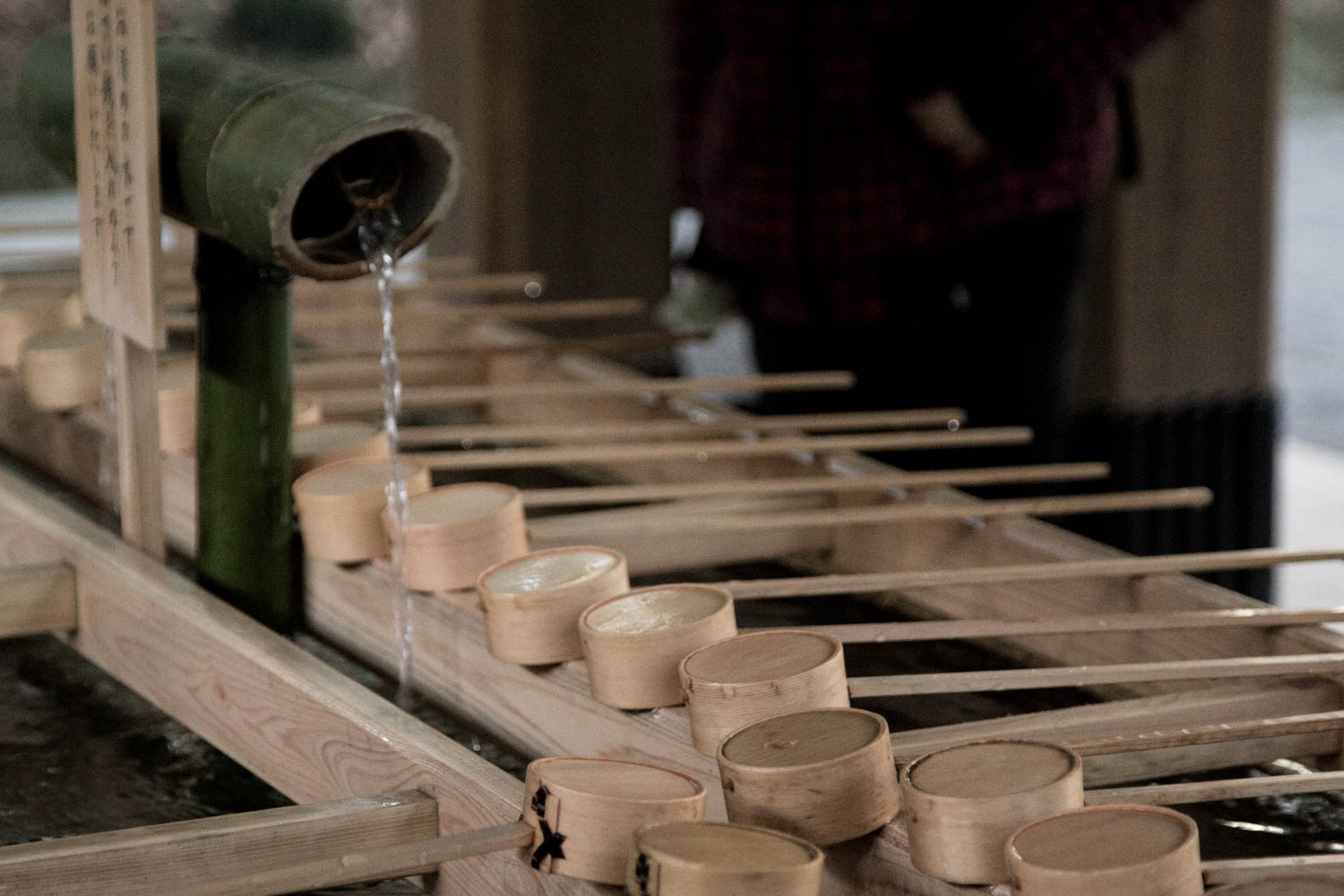 Visitors wash their hands before entering the shrine using these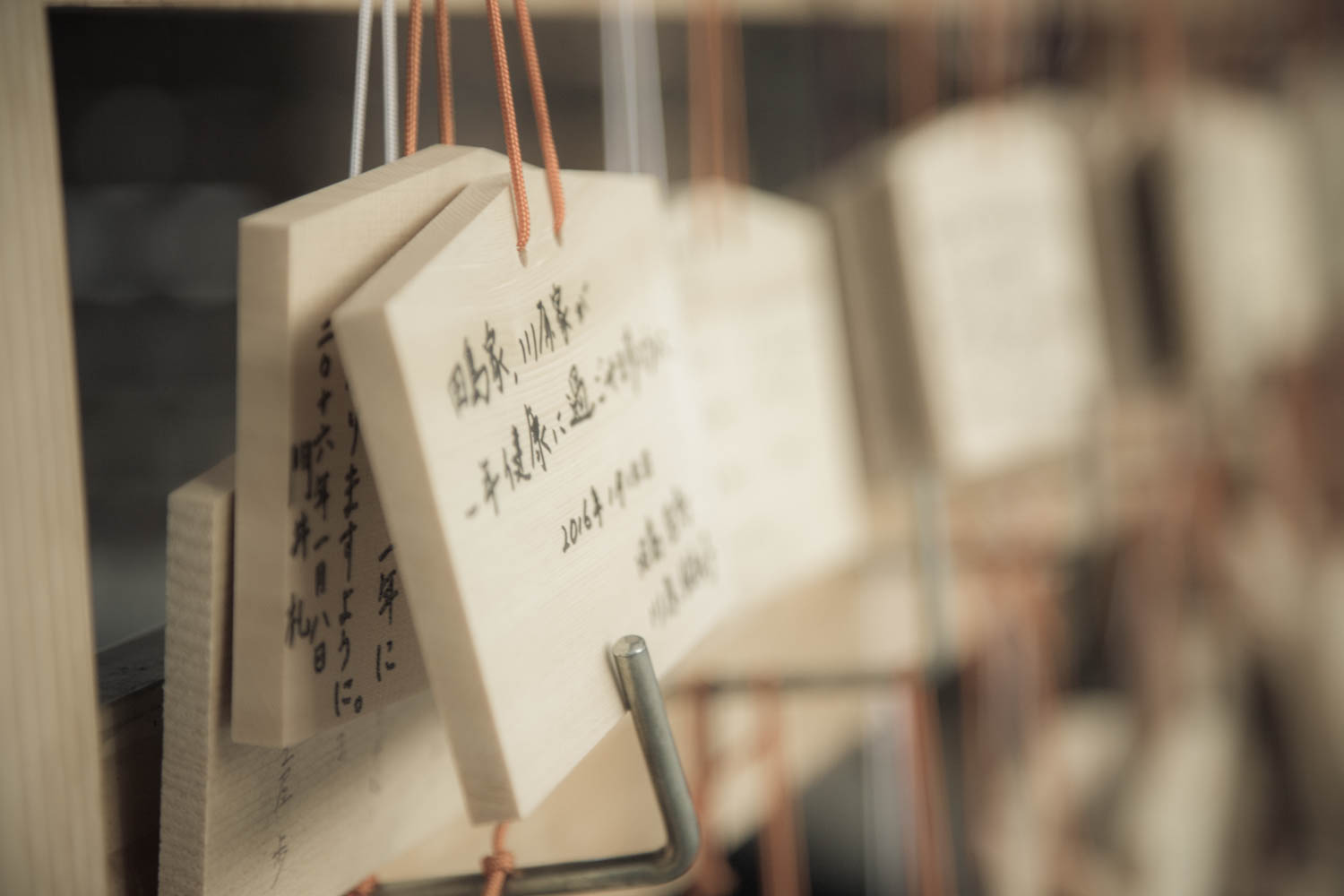 Prayers left at the shrine wishing for various things. Plenty of love prayers seen here.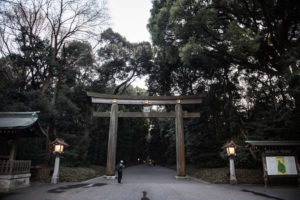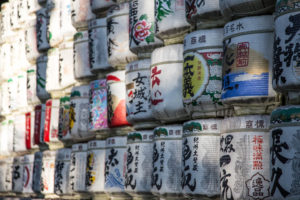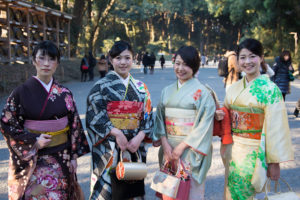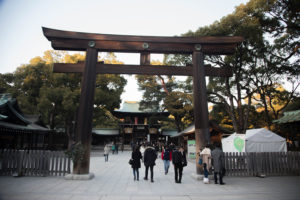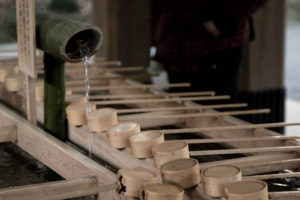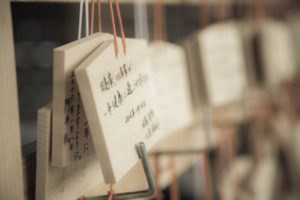 After a short time at Shibuya which definitely wasn't enough for me, I decided to make the walk up to Shinjuku, which weren't that far from each other, in order to make a visit to Meiji Shrine. I needed that break from all the buildings I've been seeing over the past 3+ days, and it definitely made me relax a bit more with all the greenery surrounding the area. There was a small "park" with a 500yen entrance fee for "maintenance purposes", which I felt was a waste of my time and money, apart from a handful of buildings inside there were nothing else of note inside, and it took a huge chunk of my time navigating that place.
The path to the shrine and the shrine itself was definitely more interesting though. Managed to bump into a group of ladies in traditional Japanese outfits, and after the failure that was coming-of-age day on Monday I had to stop them for a photo (luckily they obliged). Up in the shrine I decided against doing any praying, but I did write my wishes on this piece of paper which I placed in an envelope together with an offering of a couple of coins, though once again I did it in Chinese since that was the closest to Japanese I could get lol.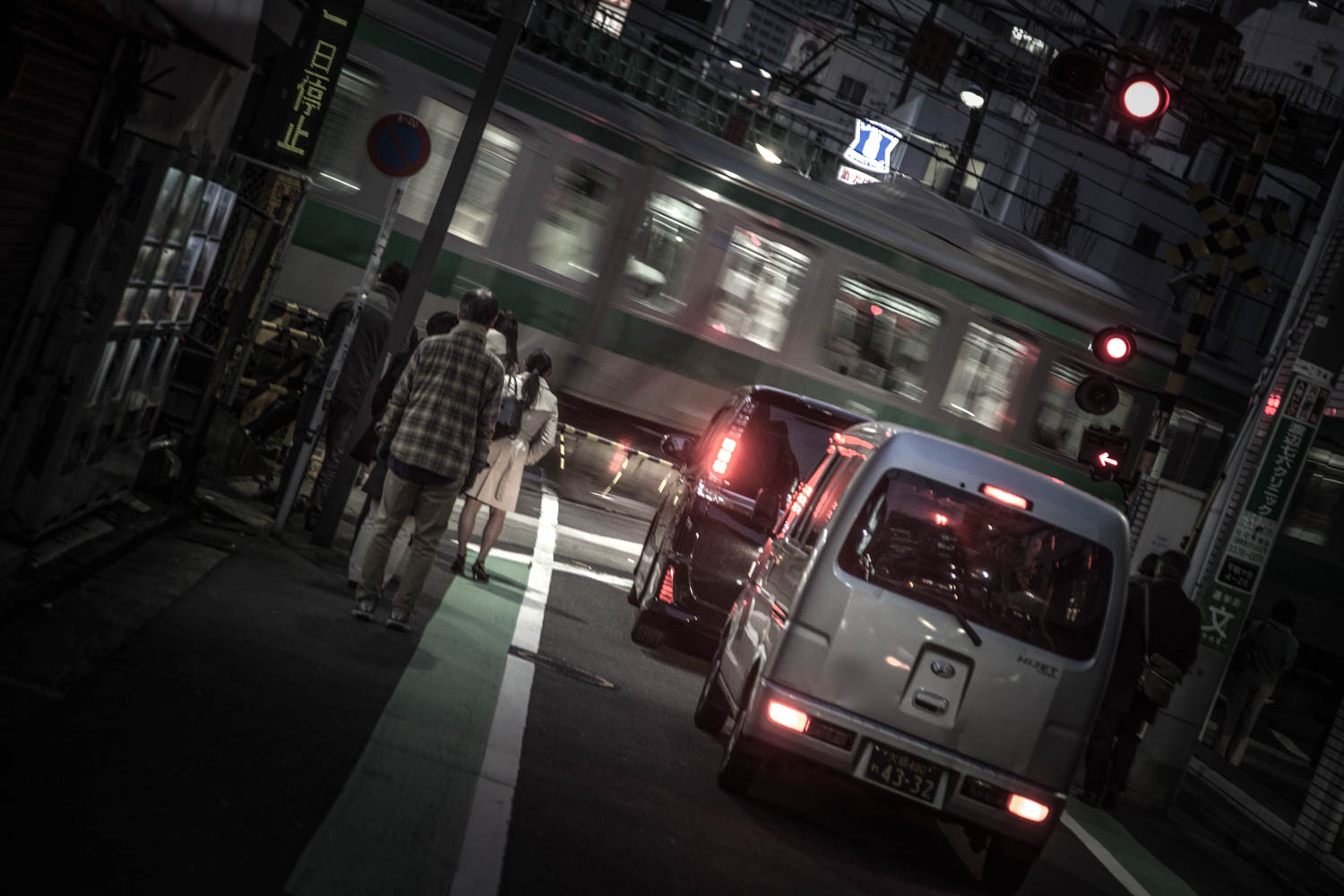 On the way from Meiji Shrine to Shinjuku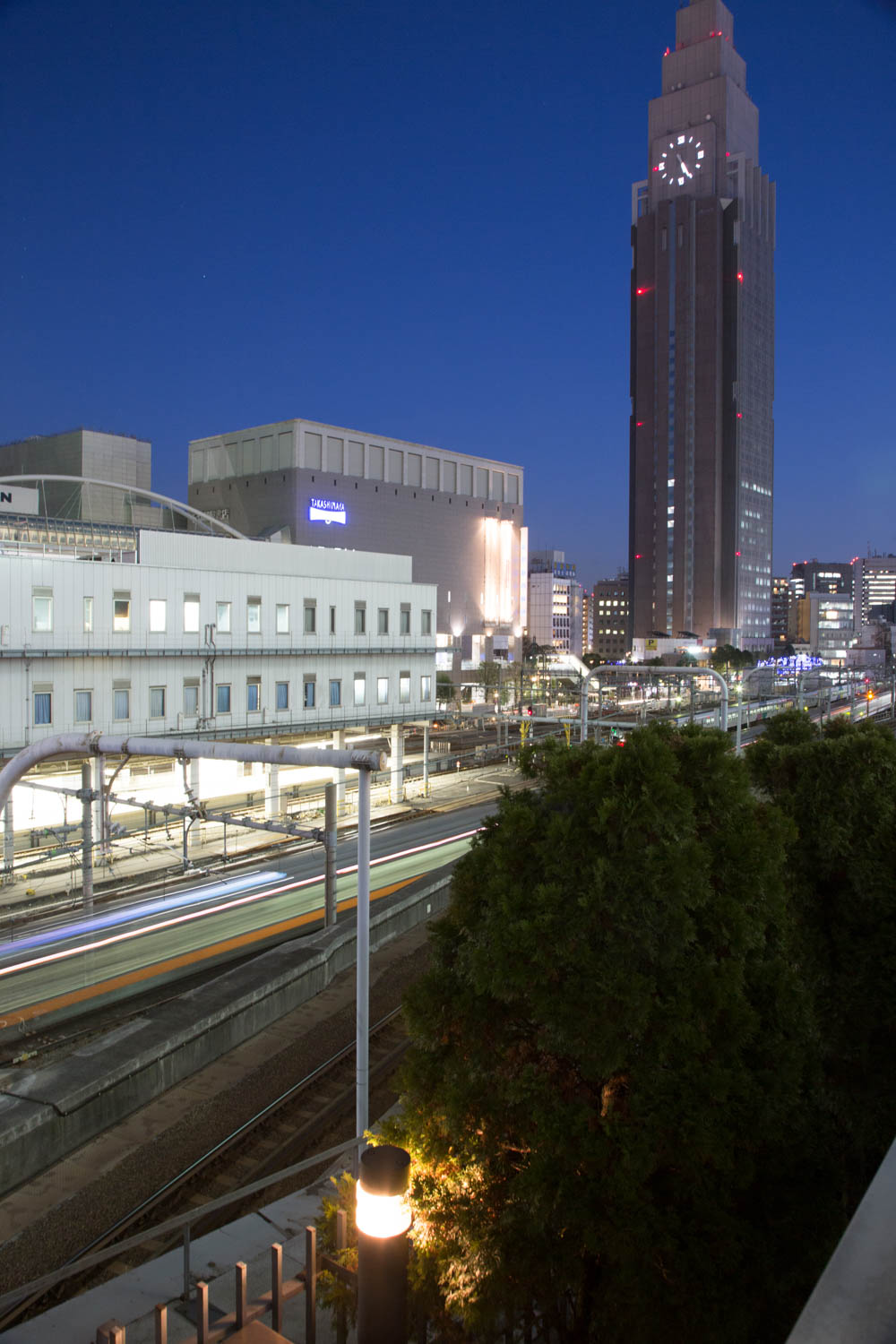 World's busiest train station, Shinjuku. There are even more train tracks than the photo suggests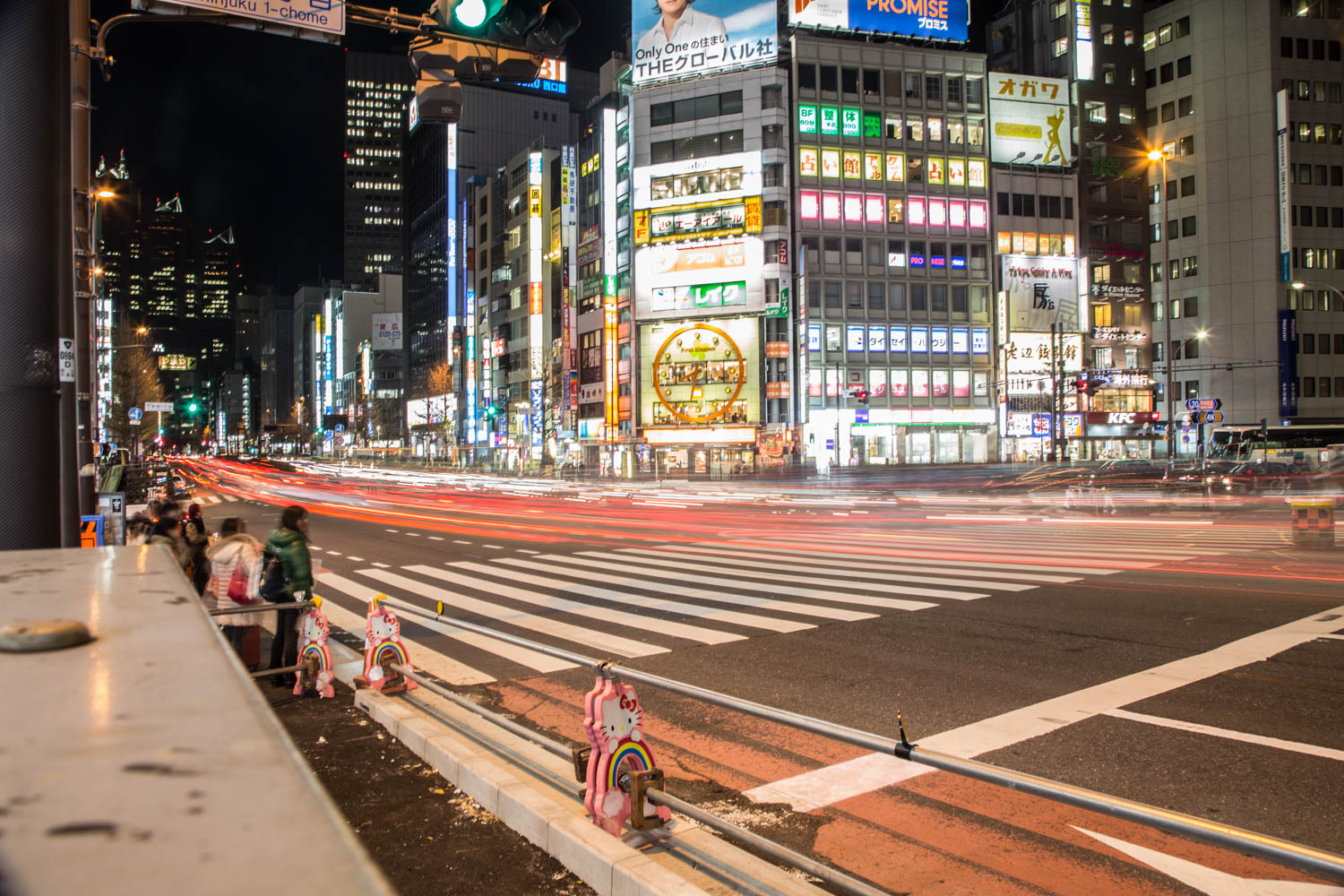 Streets of Shinjuku at night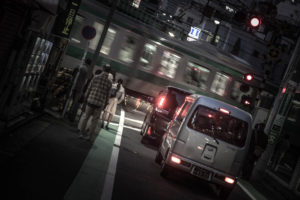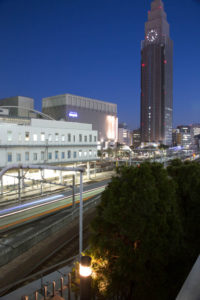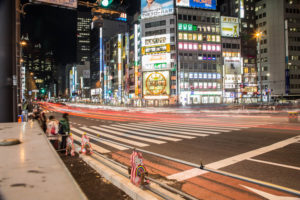 Started walking to Shinjuku from the shrine after that, randomly chatting with a guy from Paris who'd been travelling for the past one month to various countries (lucky him). Ended up reaching Shinjuku pretty late cos of that, so there wasn't enough time to check out the area except visit the super huge Tokyu Hands department store beside the station. Definitely a place I need to check out on my next visit there.
DAY 7: ANIME EVERYWHERE!! AKIHABARA AND GUNDAM @ ODAIBA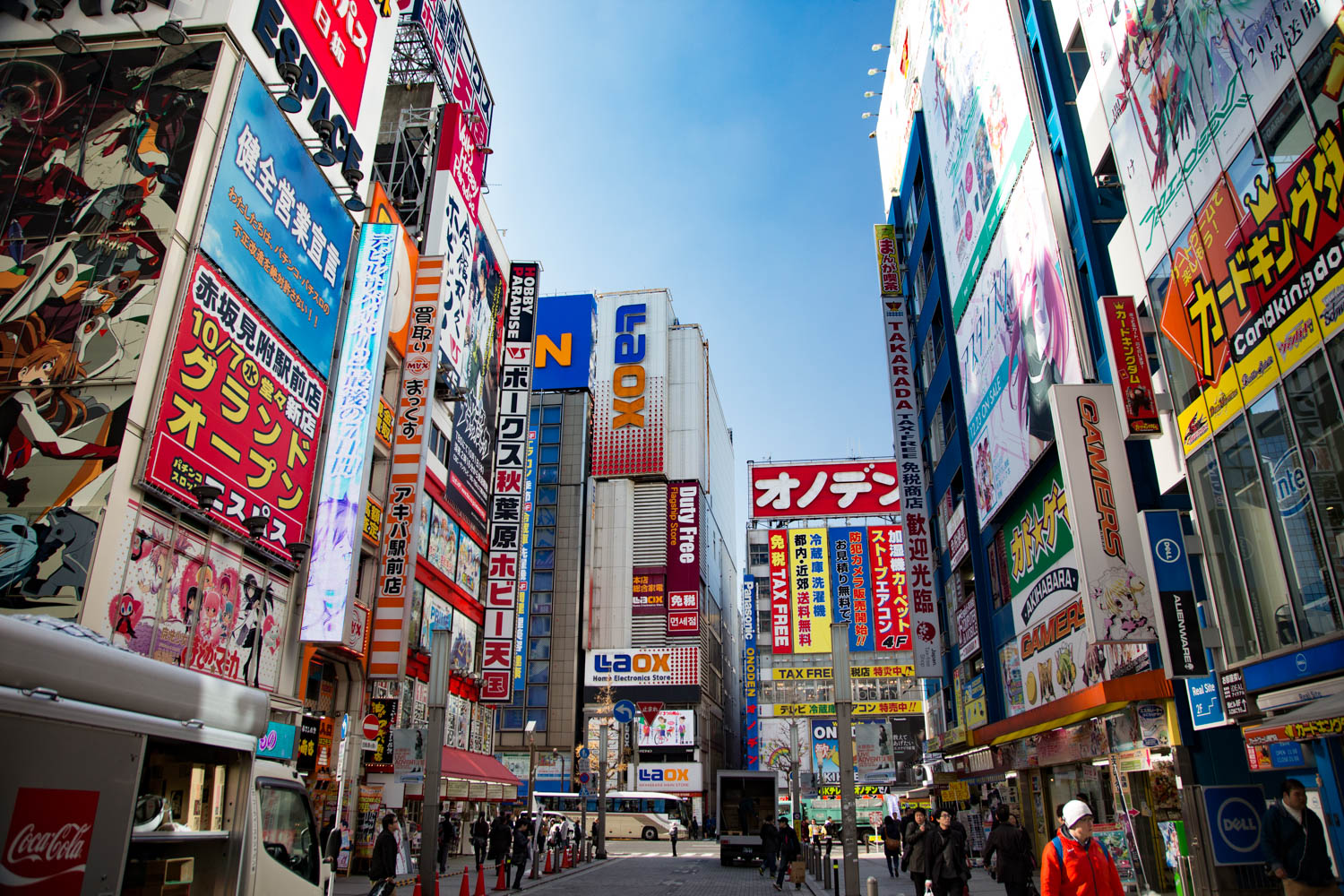 Land of anime, Akihabara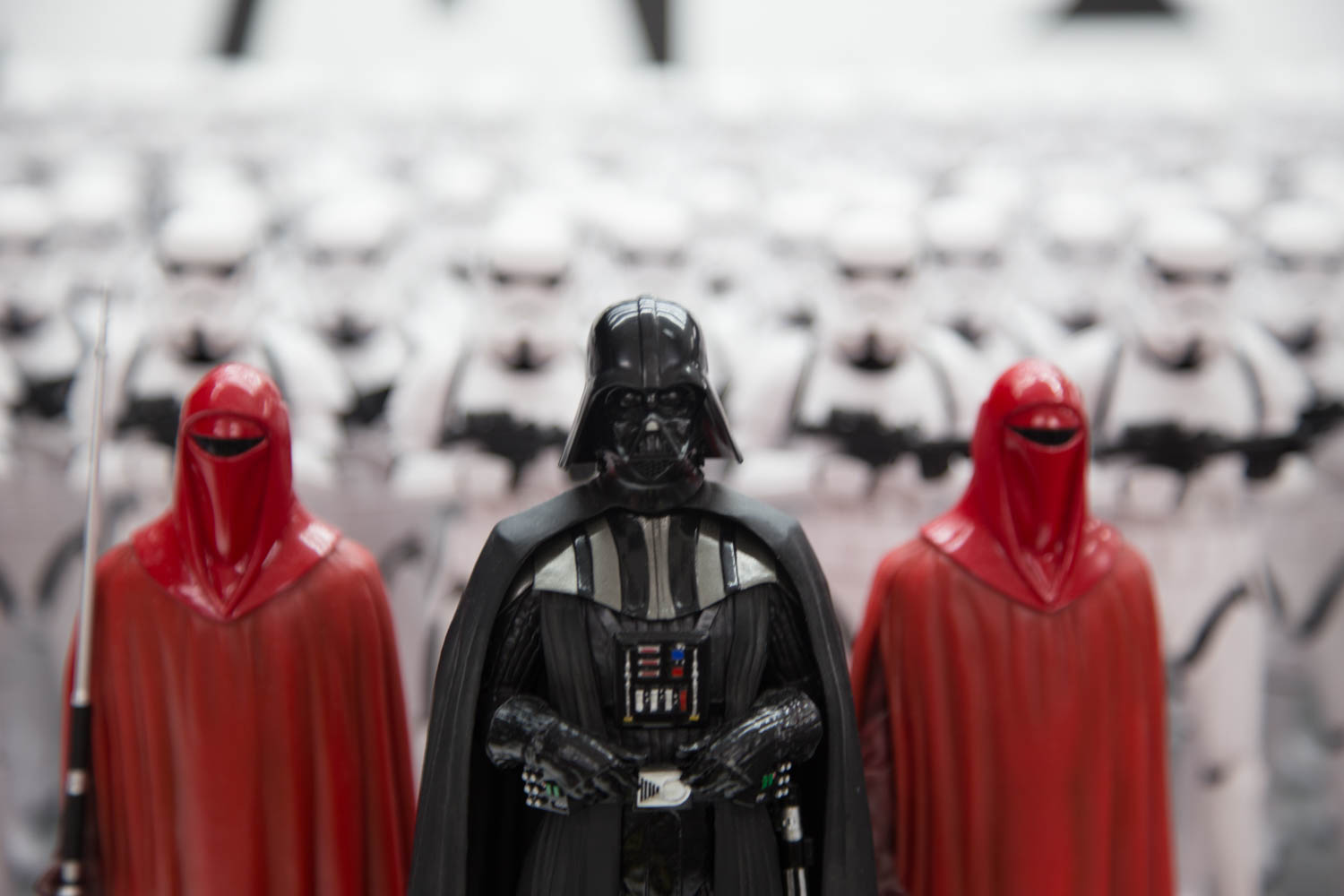 Star Wars merchandise everywhere!!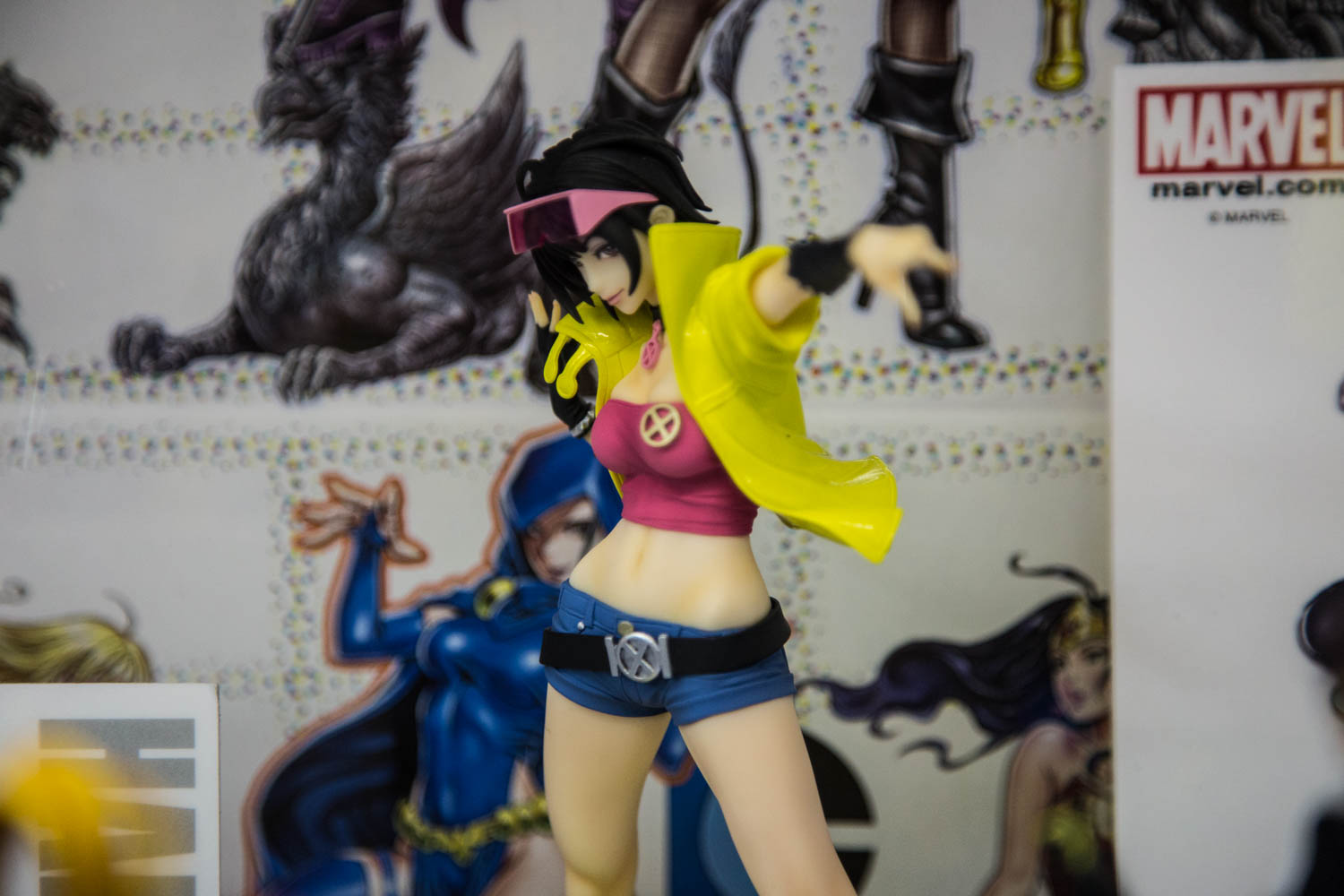 And figurine shops everywhere as well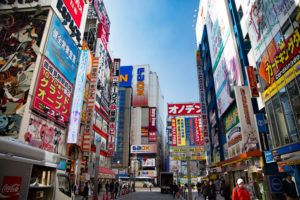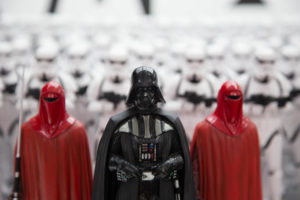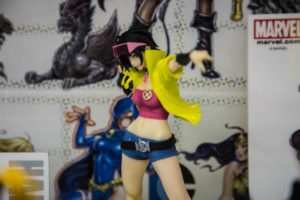 Funny how my days seem so well themed. Decided to head over to the center of anime, Akihabara. Though my anime-watching days have been well behind me, my past interest in that still managed to lure me over. Turns out I spent the majority of the time shopping once again, since I had a particular figurine I was searching for since a few years back, so I was spending time looking through every shop for it.
Kind of surprising though how much Star Wars related goods I saw. Even though Star Wars was just released about a month before I went, they were literally everywhere. Good for me though, considering how much I love the series.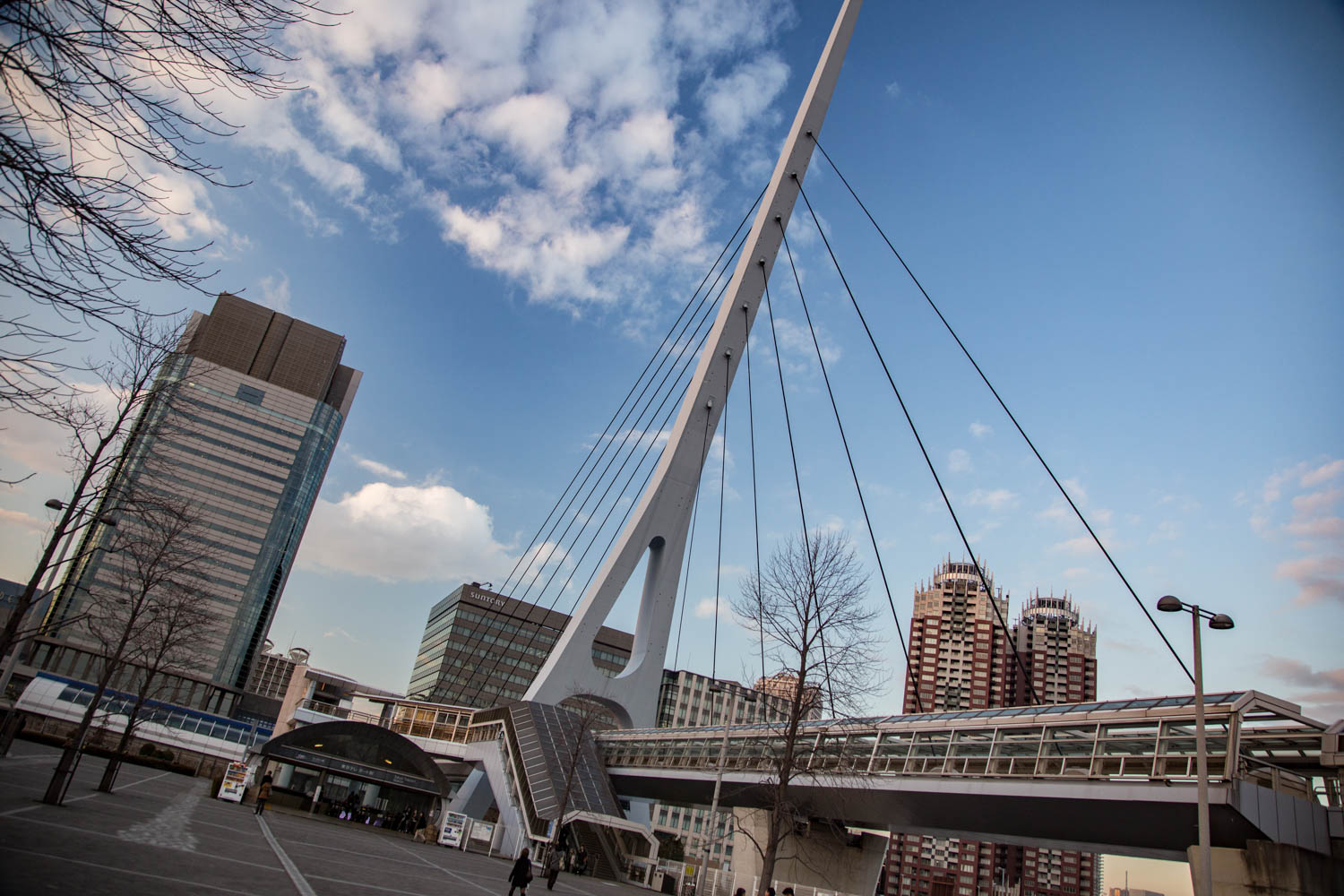 Odaiba area, with a super huge bridge linking the shopping malls to the bay area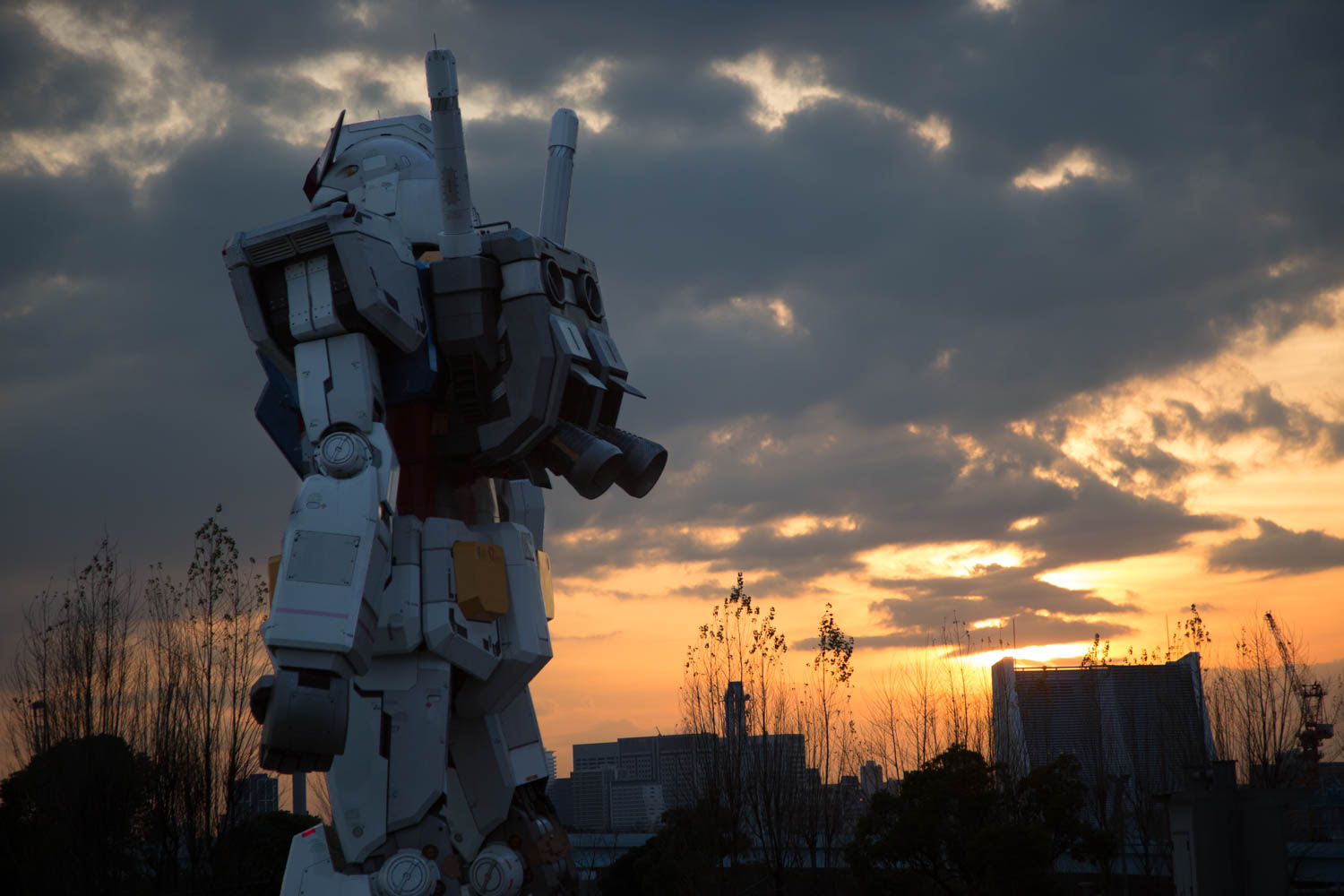 Gundam at sunset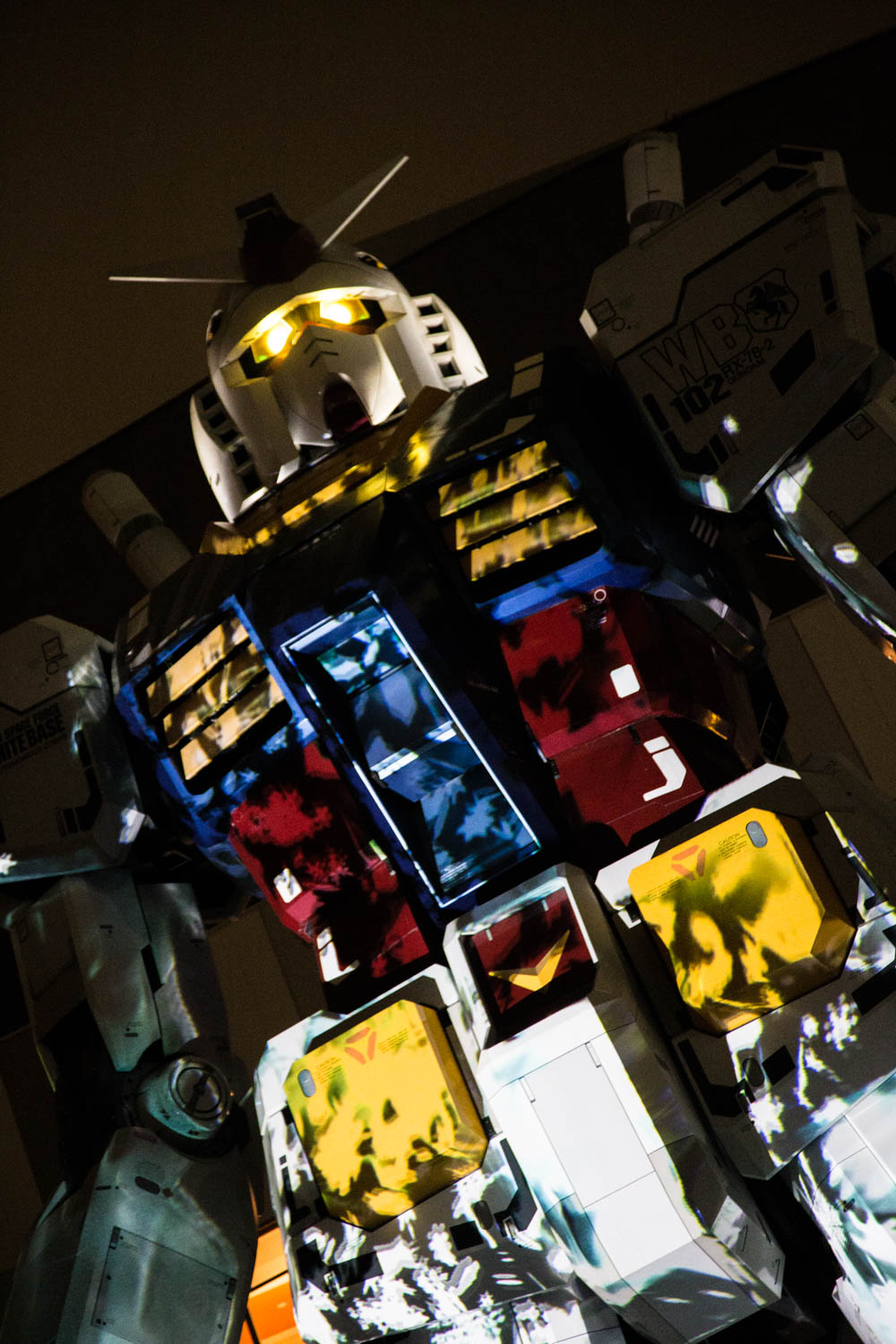 Gundam model during the light show. Some of the light patterns were really intricate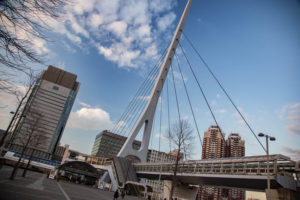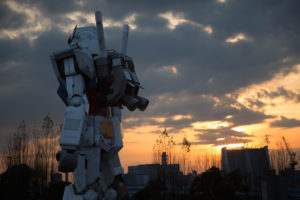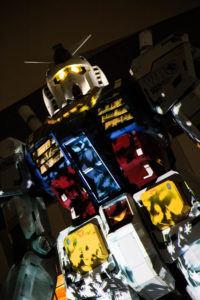 Followed up the trip to anime land with a trip to Gundam land, Odaiba, with the 1:1 scale Gundam model on display, just in time for sunset. The sun wasn't in a very good position though, it was too far to the side for me to catch both the sunset and the front of the Gundam in the same shot. There were a couple of light shows on the model at night, which I hung around for. I was fooled for a moment when they played probably one scene from the series in the background while syncing the lights, until about 5 minutes later when the real show started. Got to say it was really impressive.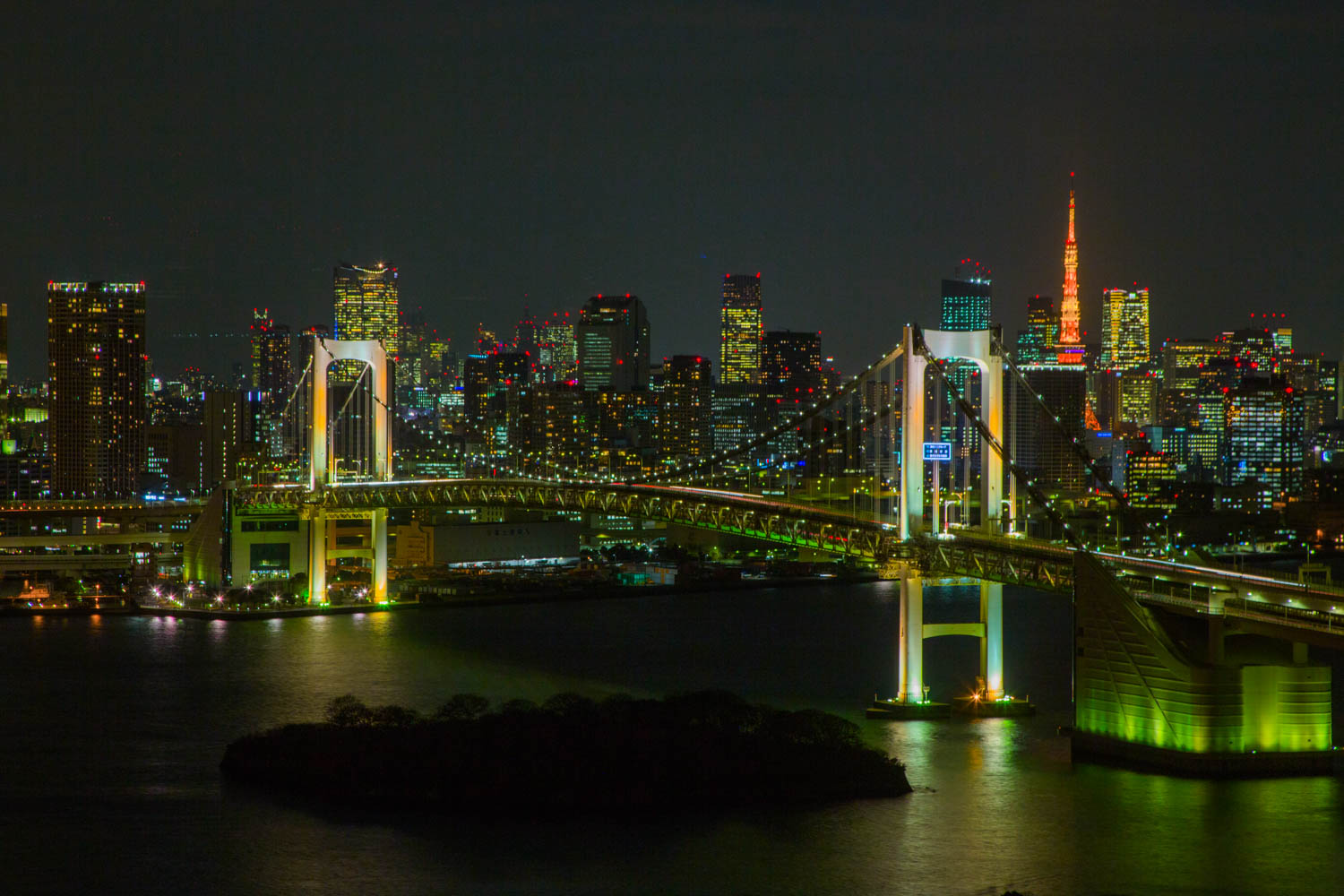 Rainbow Bridge from the observatory; with a lot less rainbow than the photo suggests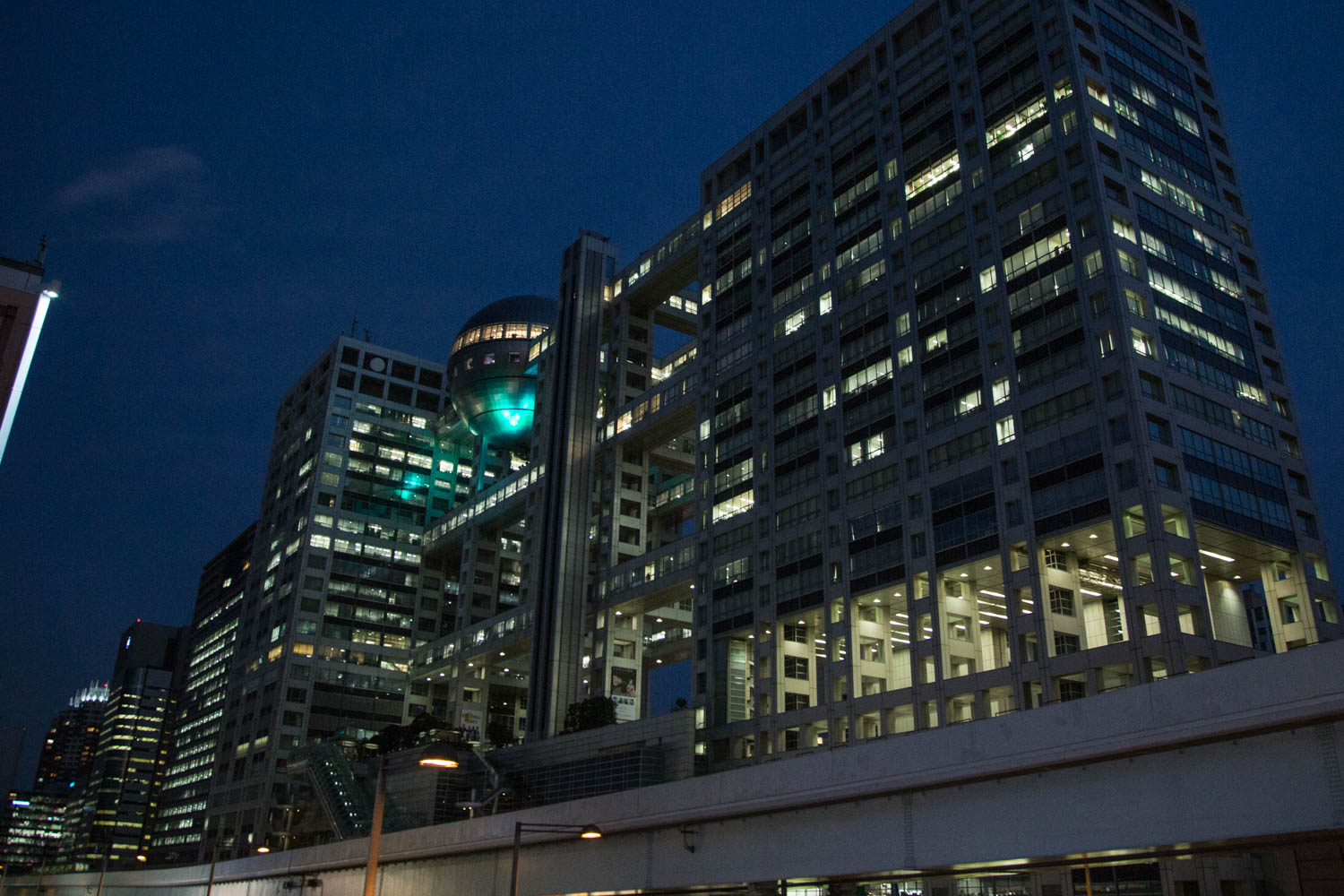 Exterior of the Fuji TV building. The ball-like structure is their observatory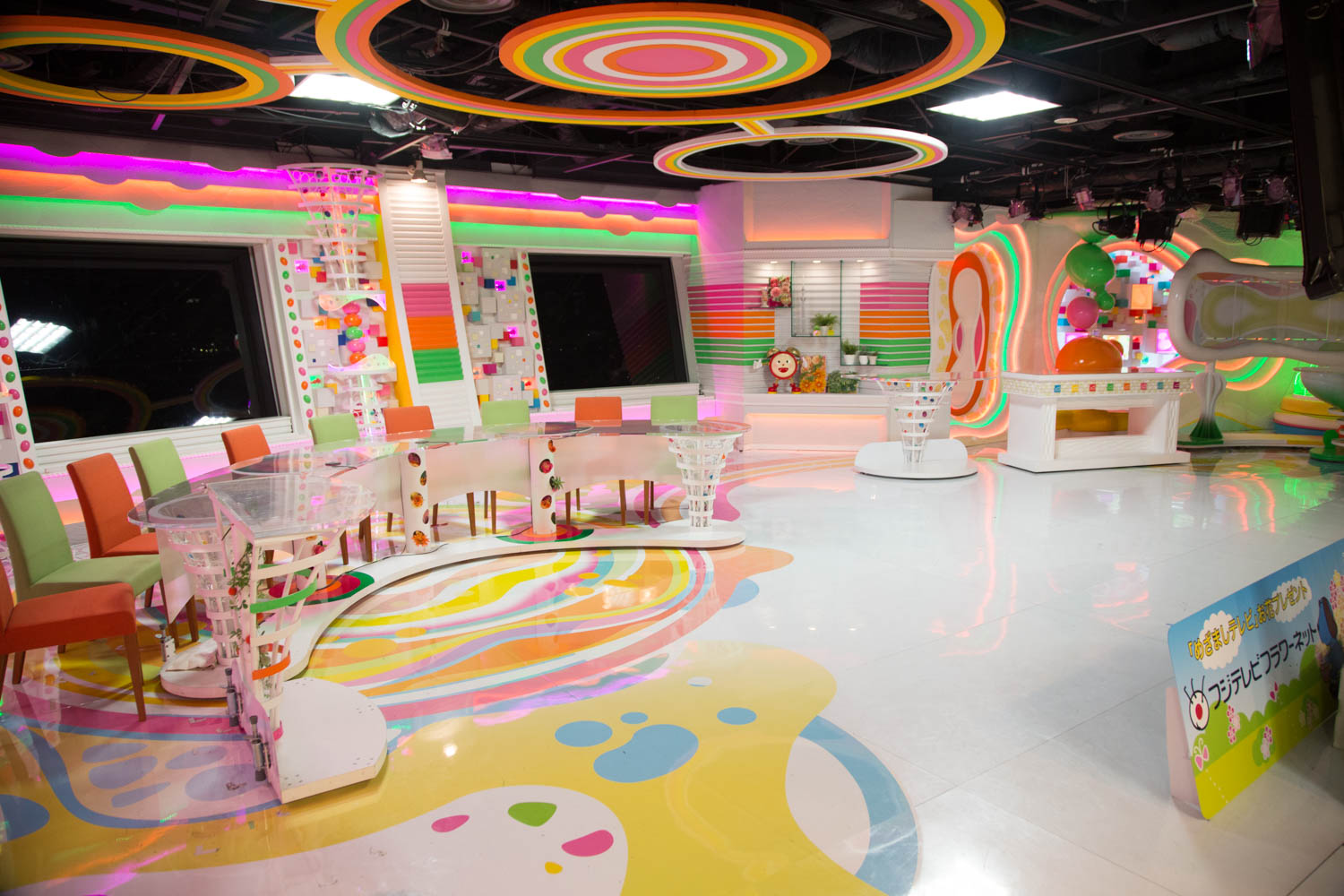 Mock-up set of Fuji TV programme "Mezamashi TV"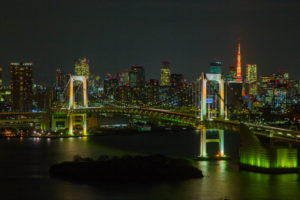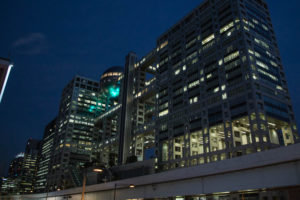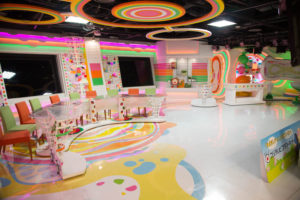 In between sunset and the light show I made a trip up to the Fuji TV observatory nearby, which I figured would give me a good view of the Rainbow Bridge nearby. Good view I did get, but I was still disappointed as the colours weren't as strong as I imagined. The photo above was edited with saturation almost maxed out, which kind of showed how weak the colours were in real life. Probably every other photo of the bridge on the internet is processed the same lol.
A few other things to see in the observatory itself as well. They were pretty strongly promoting their programme "Assassination Classroom" on the observatory level, while below they had the mockup set for one of their other programmes "Mezameshi TV" with a 'wall of fame' of some notable artistes who have featured, which also included international stars like Hugh Jackman.
Just before I went back to rest I attempted to do a few more shots of the bridge by the beach, but it was too cold for me to even hold my camera properly with my gloves off. One of the rare reasons why I dislike travelling in winter; so many shots I wanted to try, so many not done cos of the cold.
DAY 8: END OF HOLIDAY 🙁 MORNING IN ASAKUSA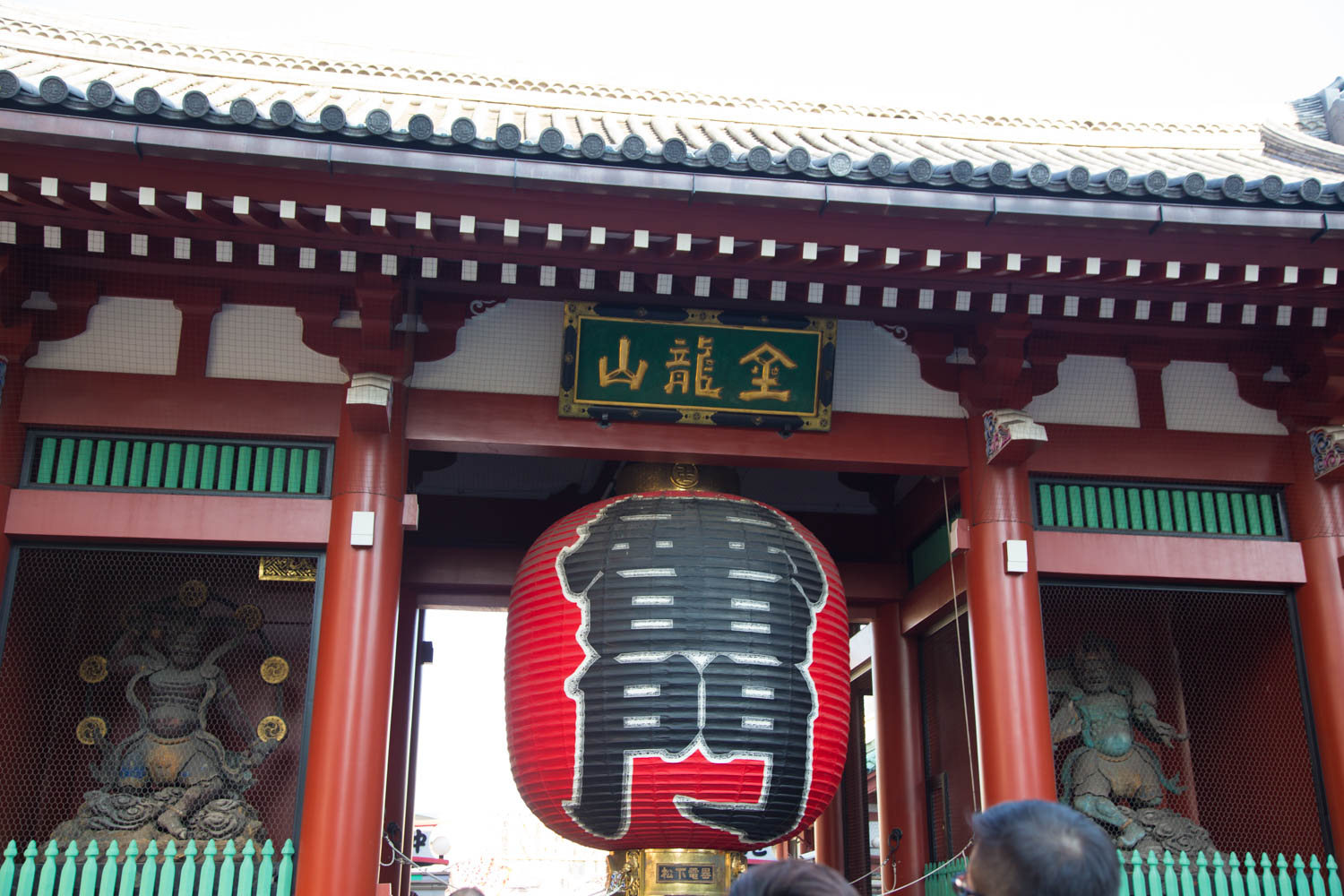 Senso-ji shrine, worshipping the goddess Kannon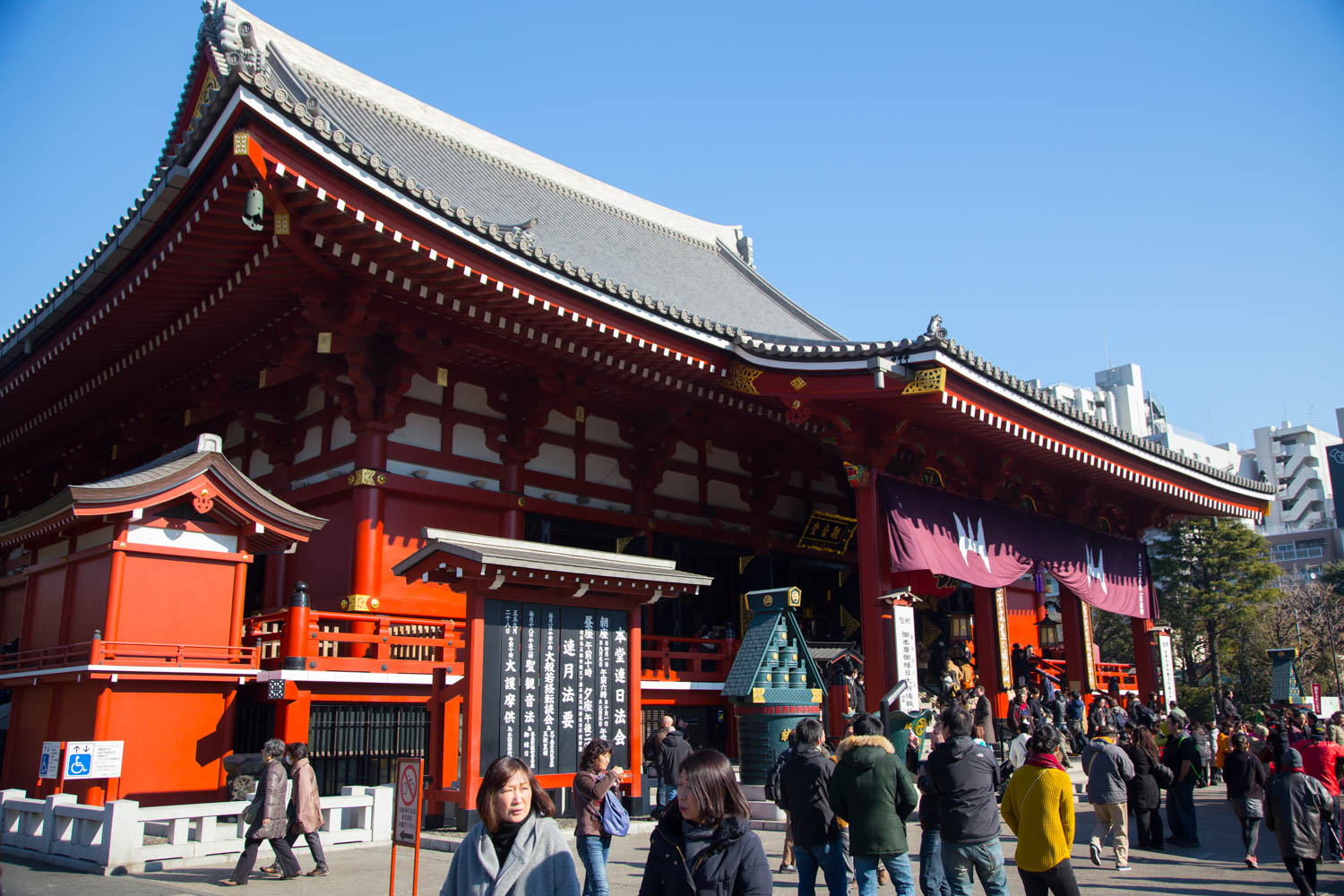 Senso-ji shrine, worshipping the goddess Kannon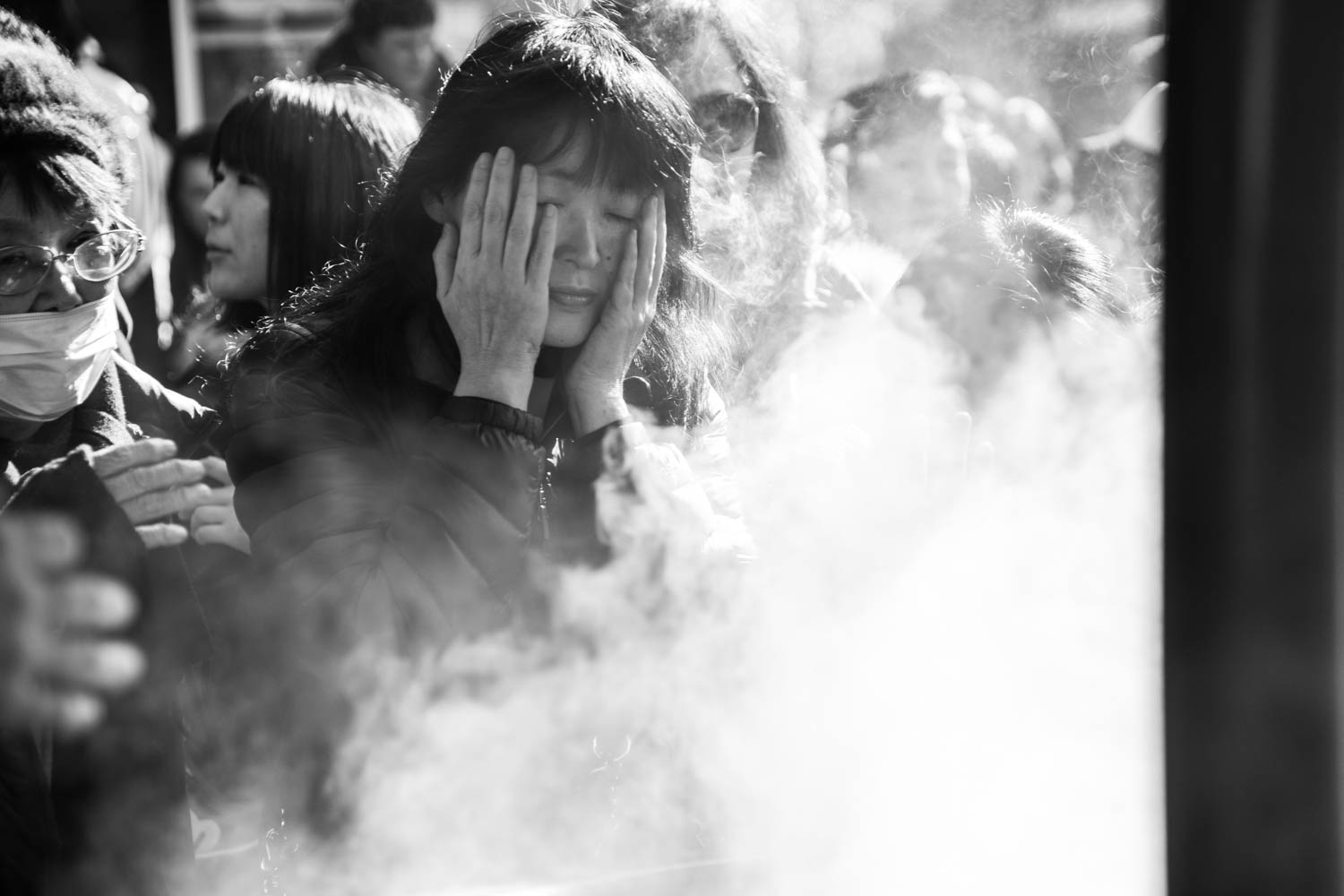 Visitors "washing" themselves with incense smoke before entering the shrine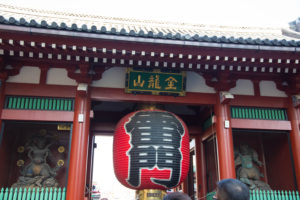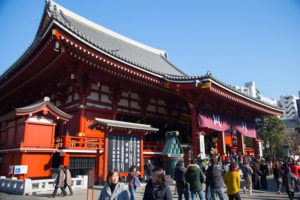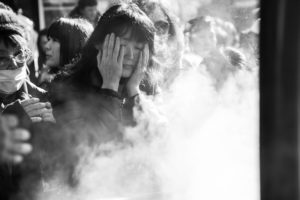 My dreaded final day is finally here, and with a few hours to spare I decided to head to Asakusa since that was more or less the only place left I figured I could visit in less than 3 hours; just visit the shrine Senso-ji, walk around the area a bit, lunch and back home for my luggage. The lantern hanging at the entrance, Kaminari Gate, was super huge, much larger than I expected, Everyone passing by was looking into the lantern from the inside, but there was nothing there. Monkey see monkey do I guess lol.
Did not do any form prayers here after 2 visits to other shrines, which on hindsight was pretty stupid considering this shrine worships the god I pray to at home lol. Oh well. One thing I see visitors do that were not done at the other 2 shrines I visited was the "sweeping" of the incense smoke onto themselves. Not really sure of the significance of this, but it was interesting to watch everyone cover themselves with smoke.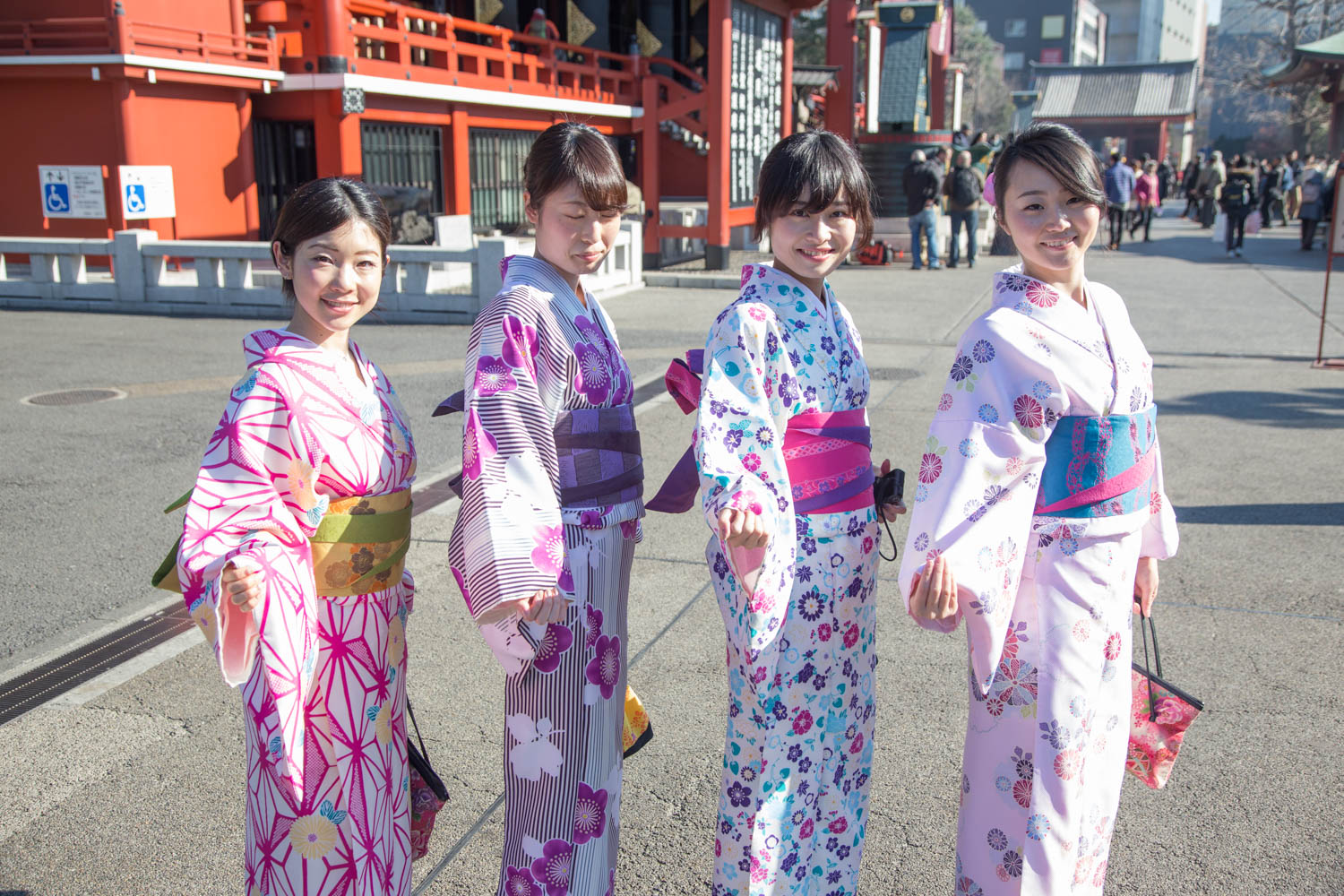 Ladies in traditional Japanese outfits at Senso-ji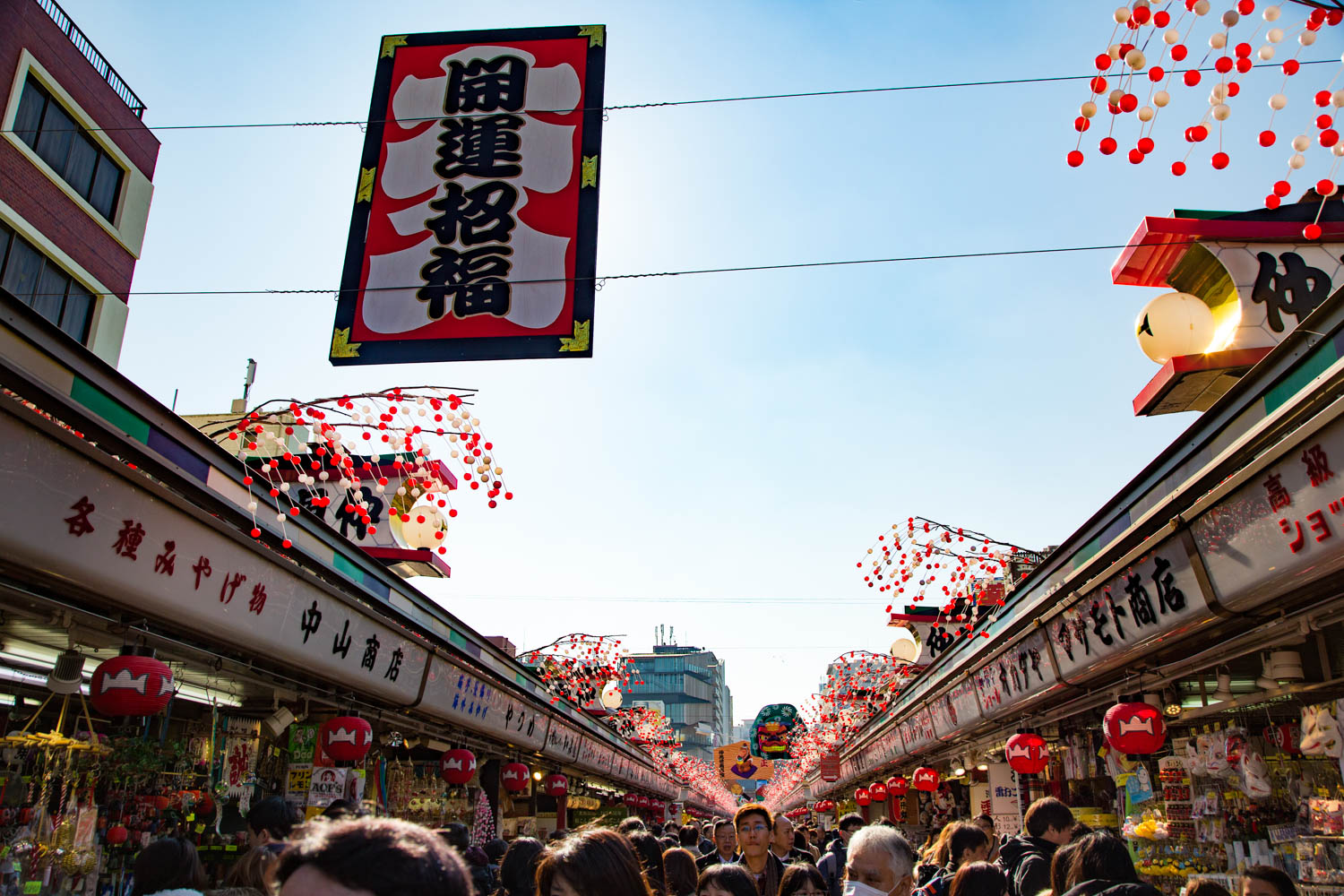 Shopping street to Senso-ji, Nakamise-dori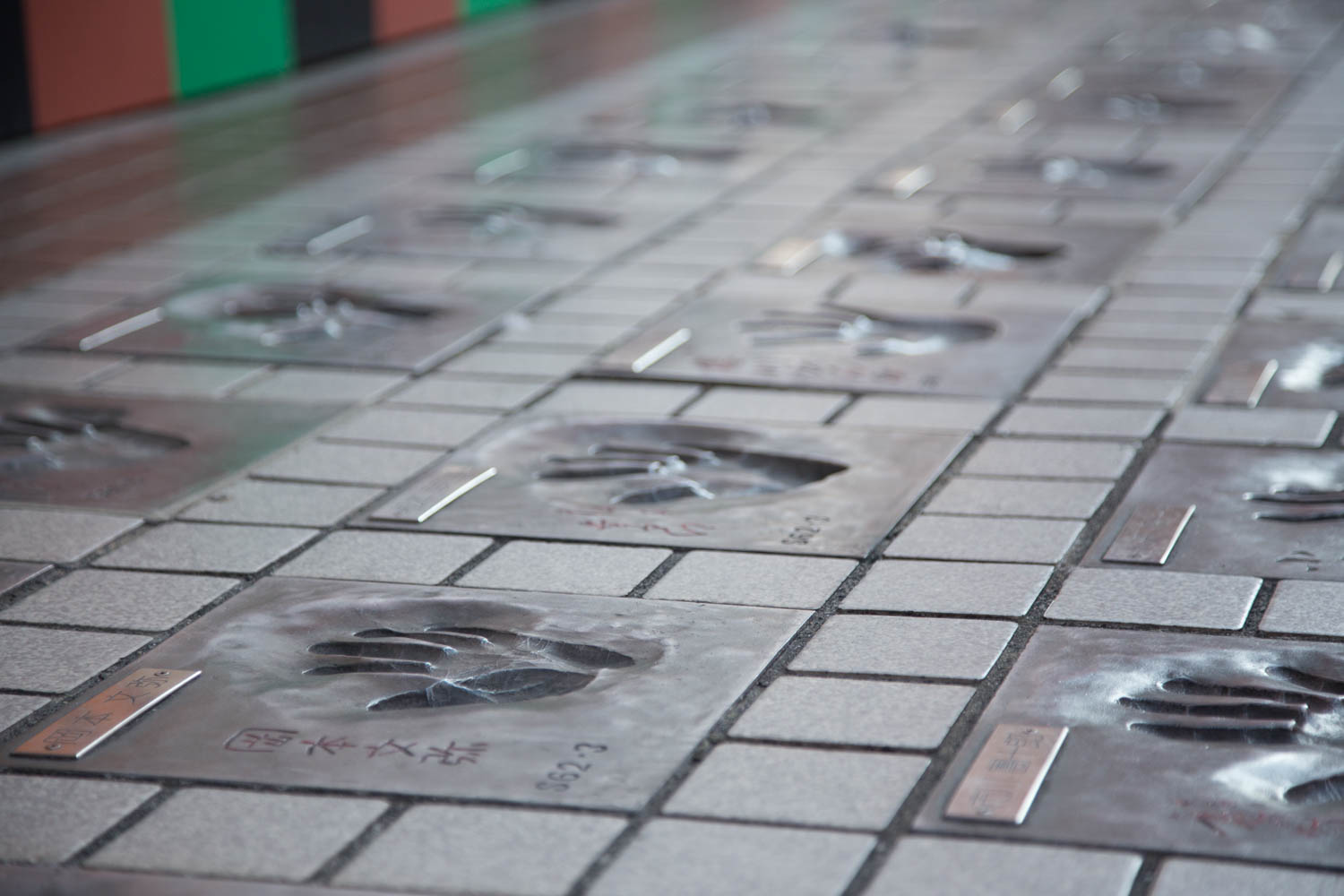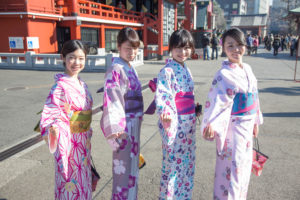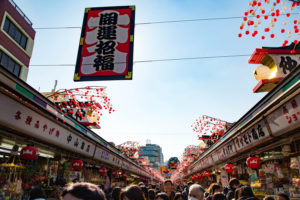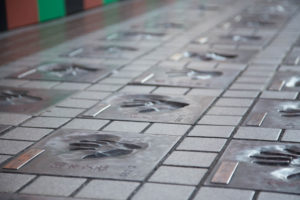 Between the Kaminari Gate and the shrine was the shopping street Nakamise-dori, selling plenty of stuff from food to souvenirs and traditional Japanese outfits. Unfortunately my visit was limited to simply strolling through the street glancing through what each shop was selling as I was left with only enough money for lunch, otherwise I would have been spending more time looking at all the snacks they were selling.
And also, I spotted a few groups of ladies in traditional clothing once again. Some were obviously foreigners (I caught one group speaking Chinese), but I managed to ask a group who looked Japanese enough for a photo. Lighting totally sucked though since it was noon, and I didn't want to take up their time trying to position them for good lighting.
And with about an hour to burn including lunch time, I tried exploring the side areas and found what was the Japanese equivalent of the Hollywood Walk of Fame. Unfortunately I didn't recognise any of the names (I think a good number of them were kabuki actors), but it was interesting to see something like this in Japan.
And so this last place I visited marked the end of my Japan trip (not counting my long and sad journey back to the airport). Overall a super wonderful trip, though my excessive spending made me super broke by the time I returned. Perhaps it's the Japan effect, but I kind of think I breezed through too many places too quickly, my usual style is to take my time to stroll, and to forget about any sites I missed due to lack of time. This is something to take note of next time I visit. Hopefully the next trip isn't too far off, I'm still trying to save for a trip to Osaka in August for SCANDAL's 10th anniversary live, but they're coming to SG in June for another concert (aiming for the $398 ticket to get to take a photo with them OMG), so the August trip is really up in the air. Hopefully I manage to make the trip successfully,
This is the end of my 8 day blog. Hopefully anyone reading this enjoyed this two part series, and hopefully the next post won't be too far off.