Continuing with where I left off from part 1, this part will continue with the later half of my trip where I visited Aomori, Iwate and Miyagi prefectures.
Aomori City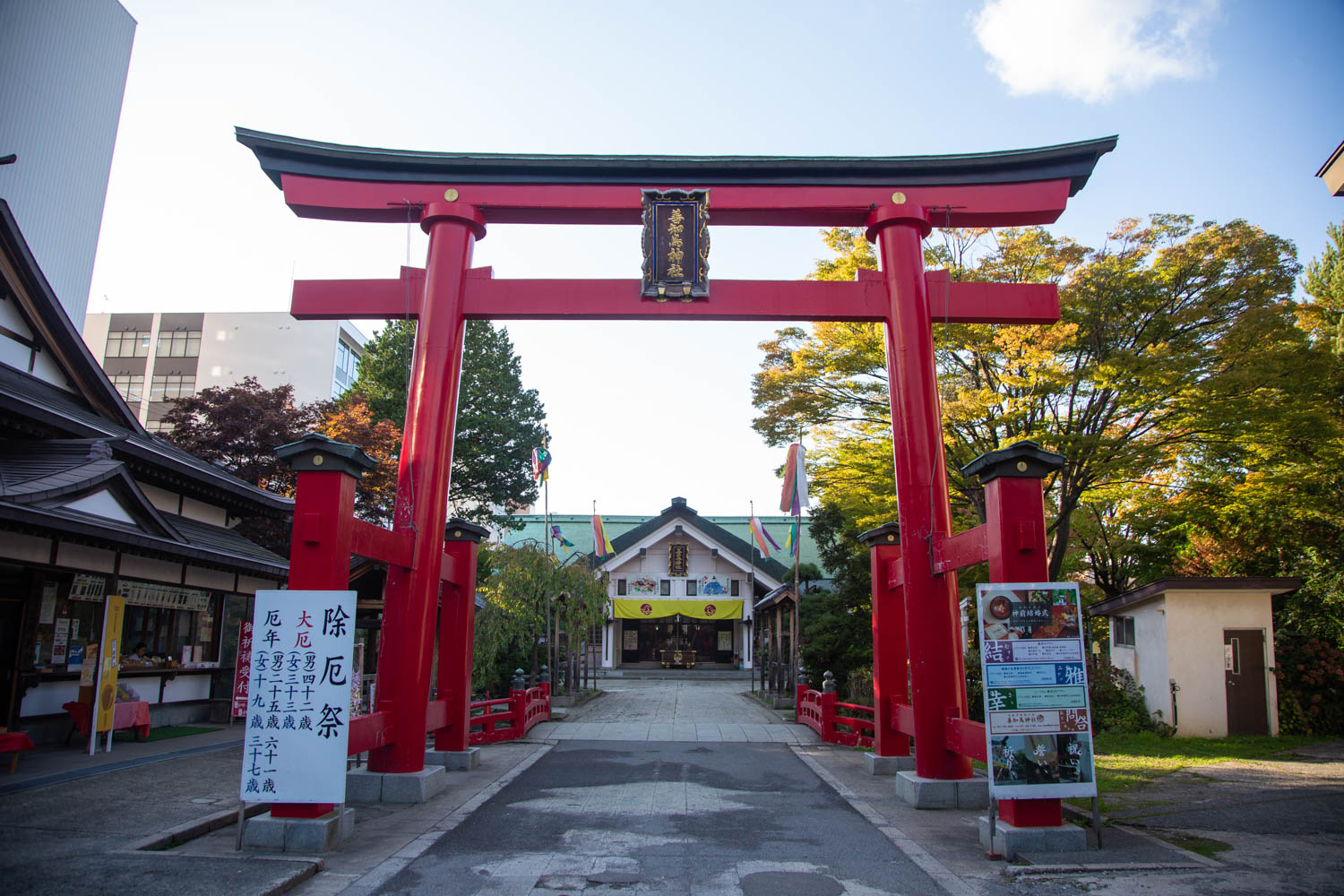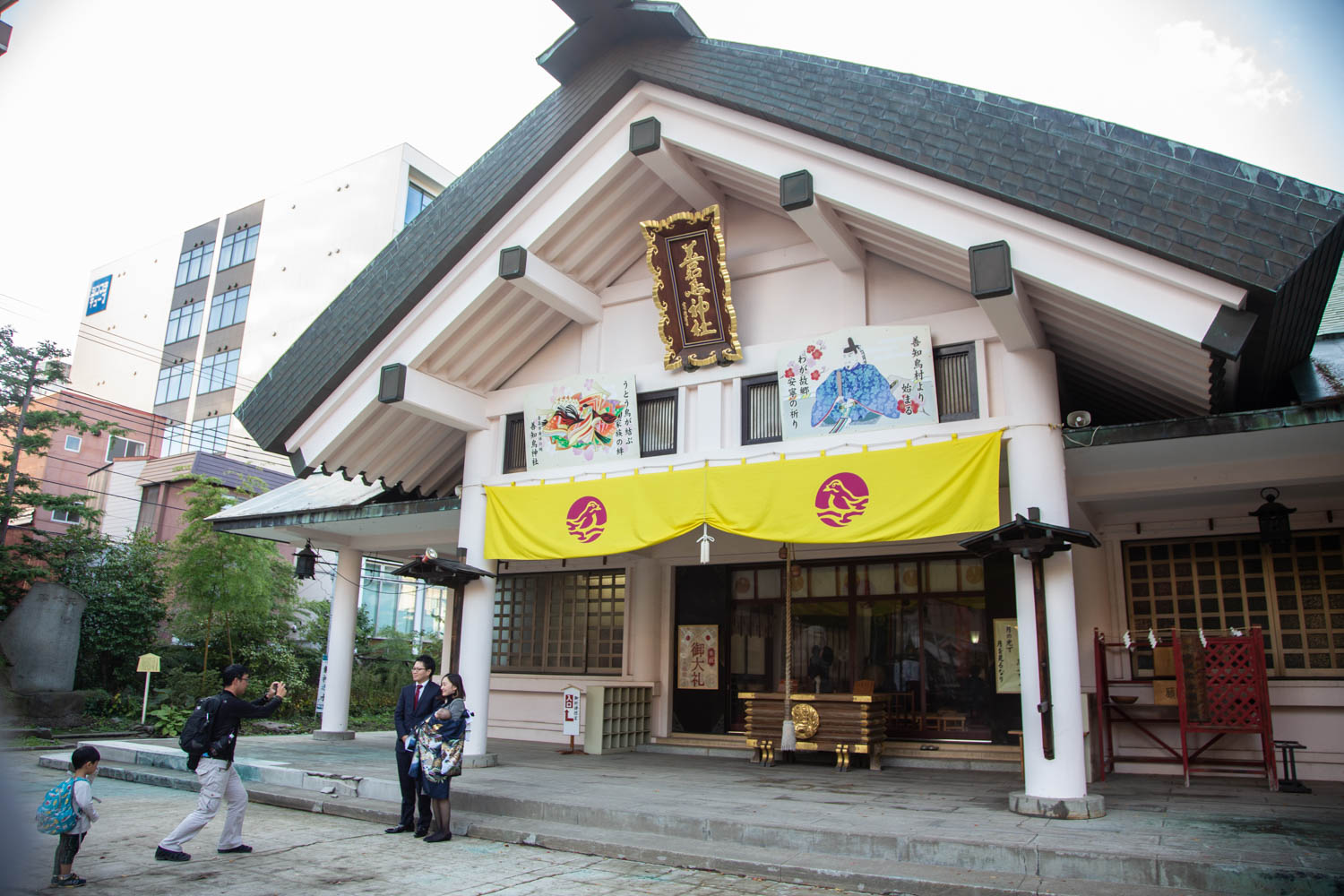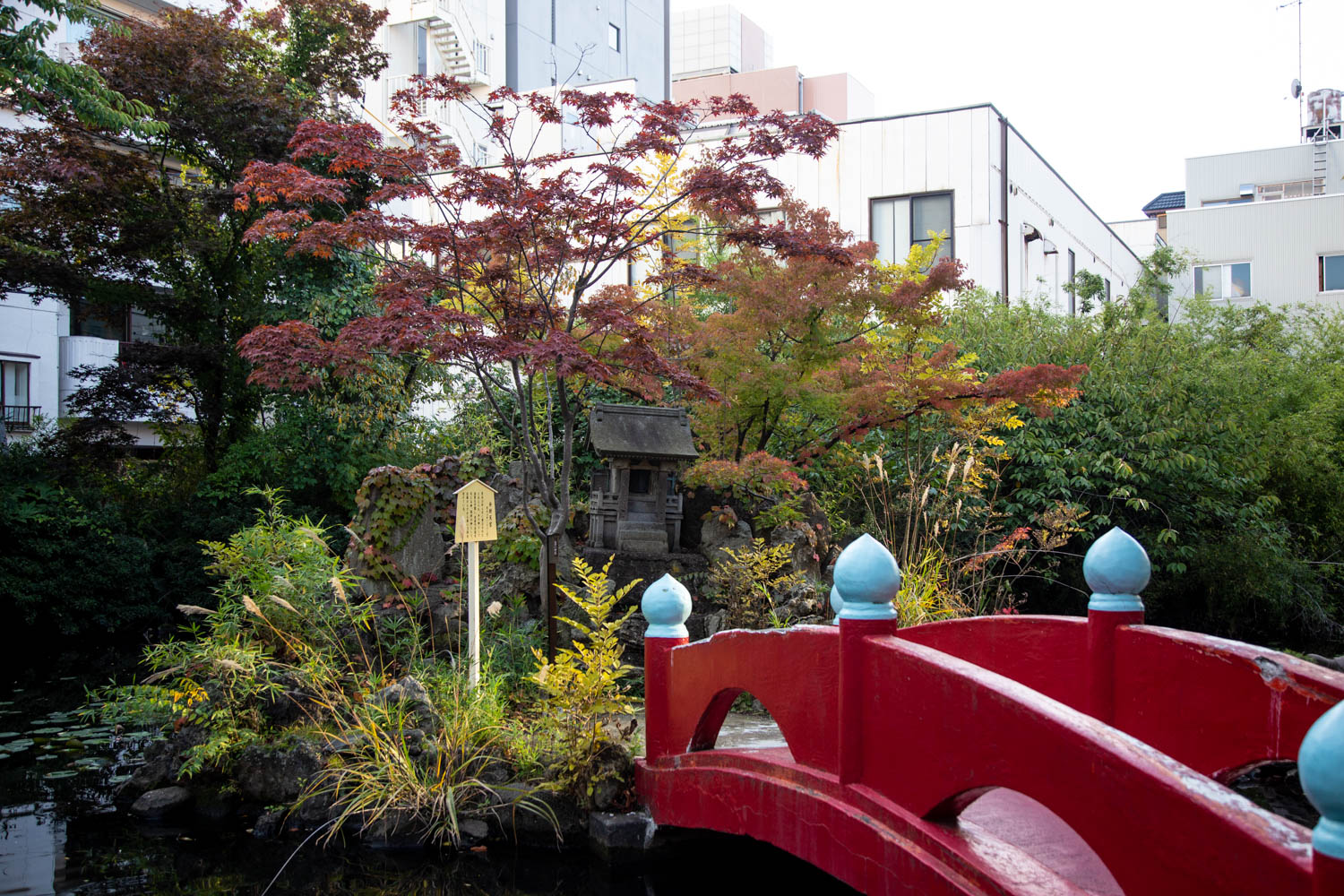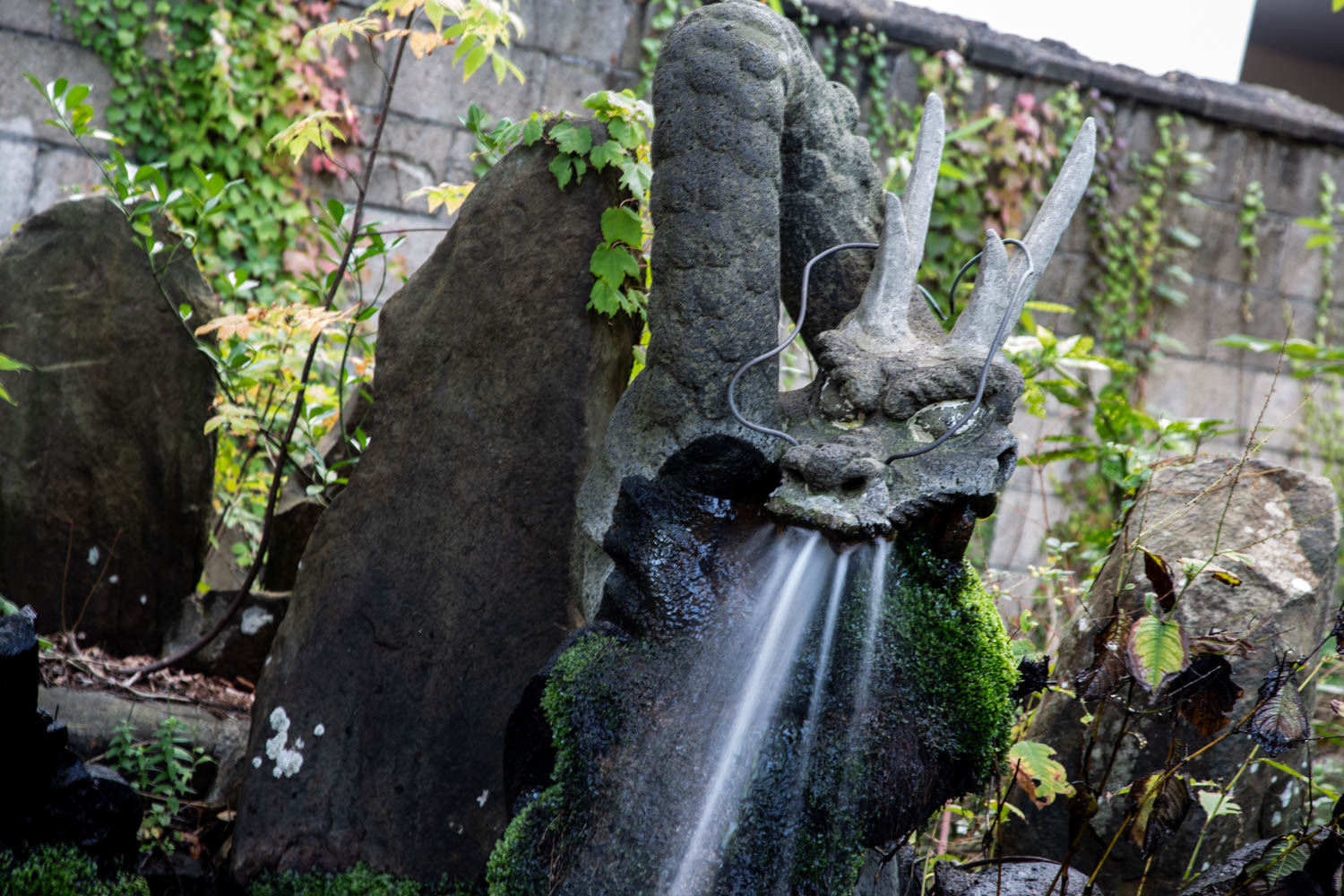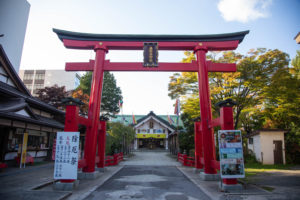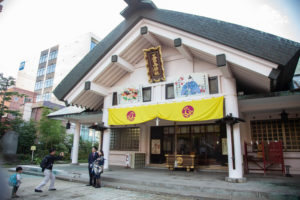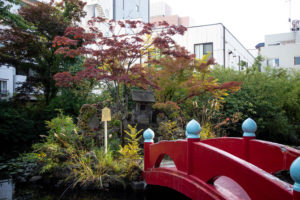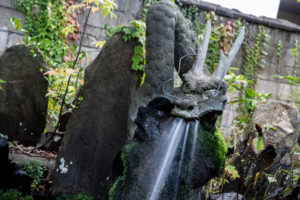 After the fantastic train ride, it's time to explore Aomori City. First up, Uto Shrine, a medium sized shrine in the middle of the city. The shrine itself was just like any other shrine, but the surrounding area was pretty nice, with a couple of other small shrines around and a really nice garden at the back. The dragon head fountain in particular was quite an impressive fountain.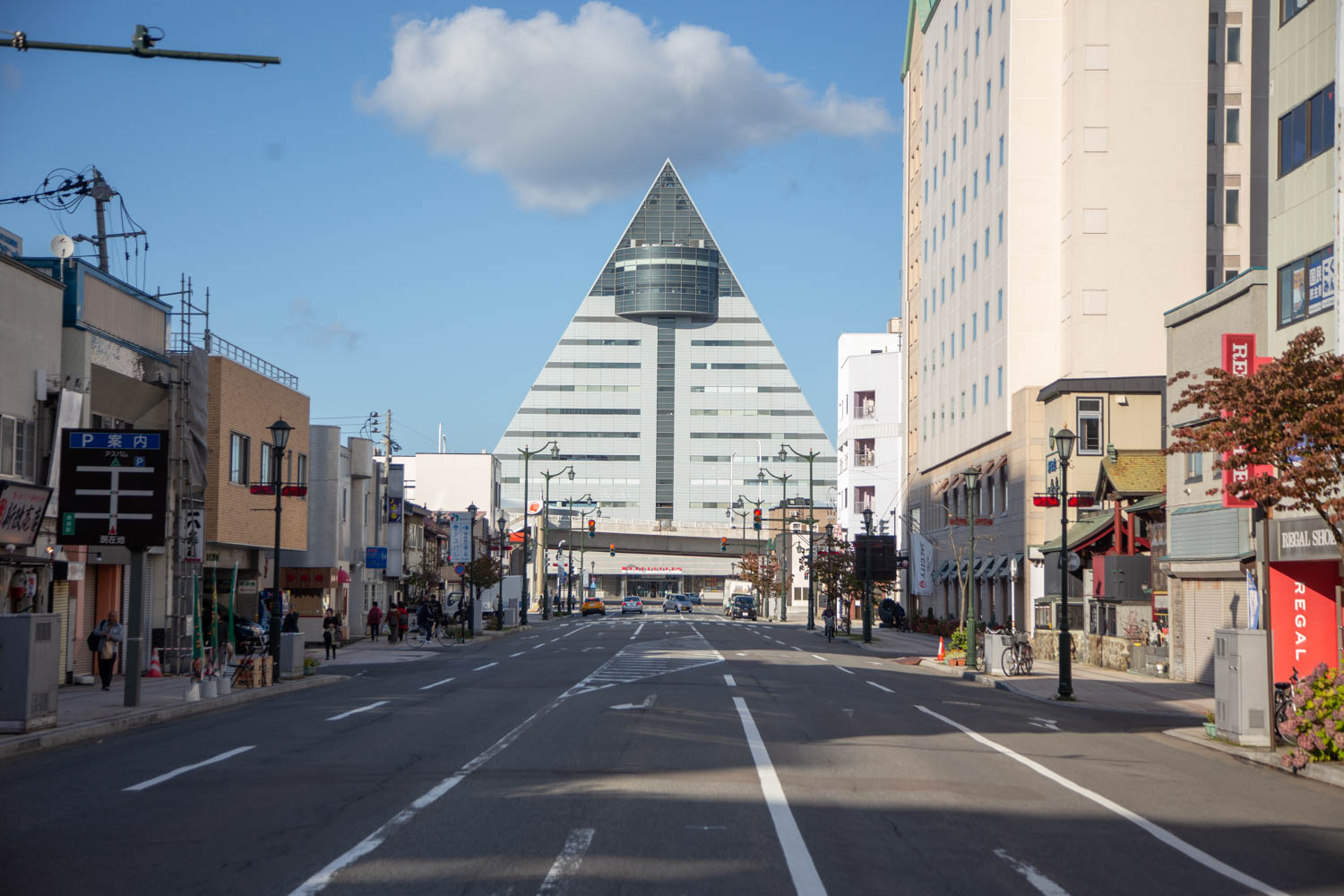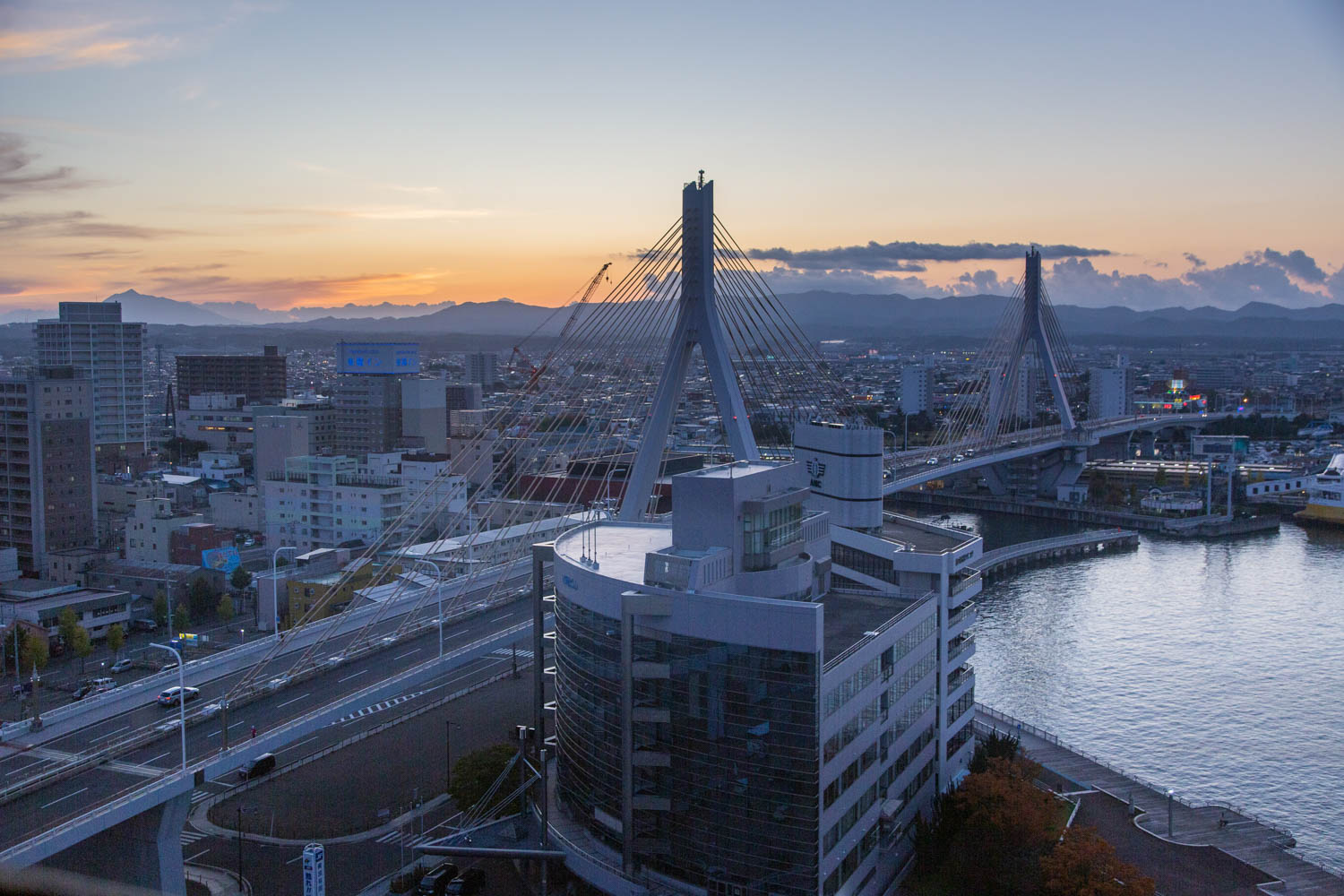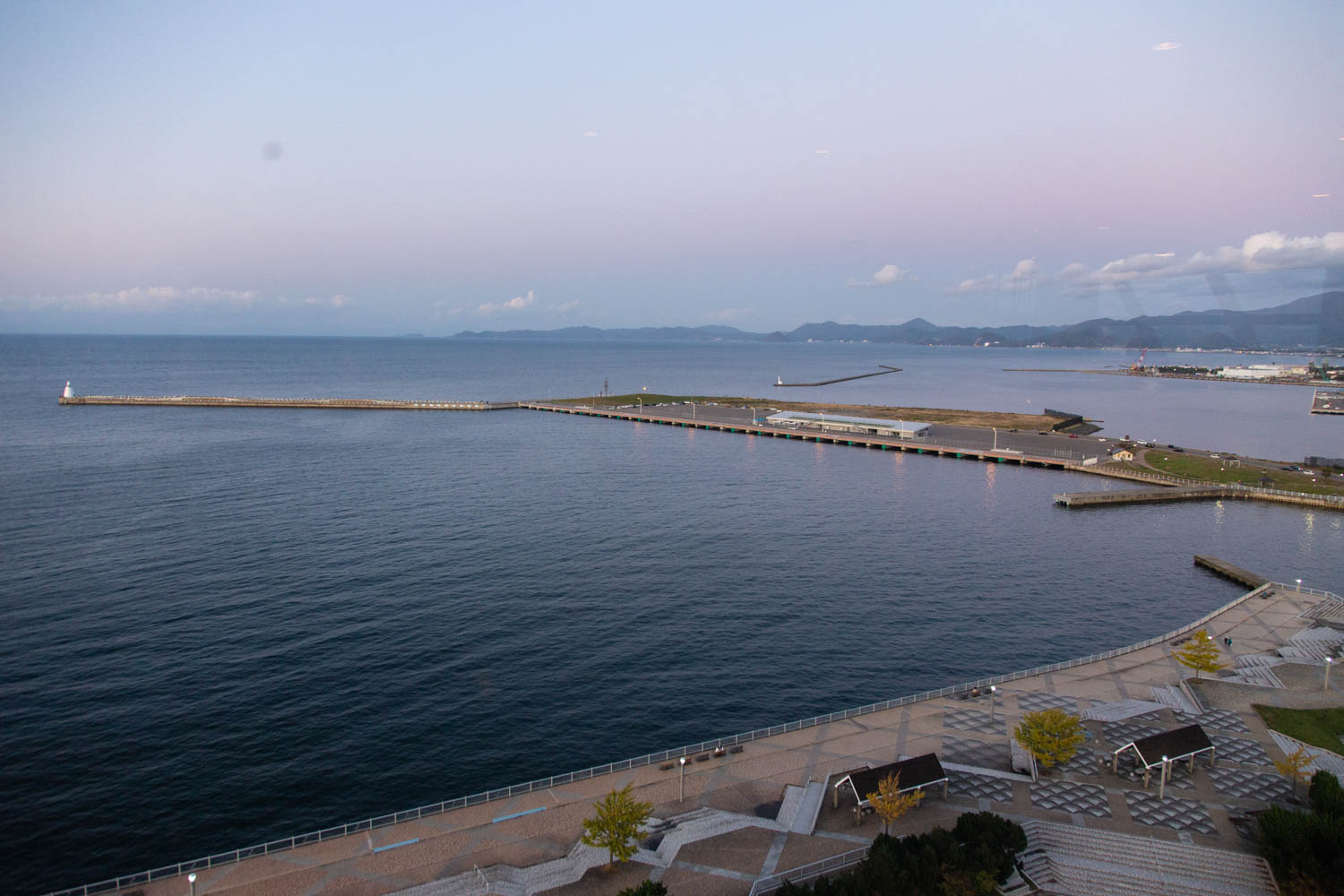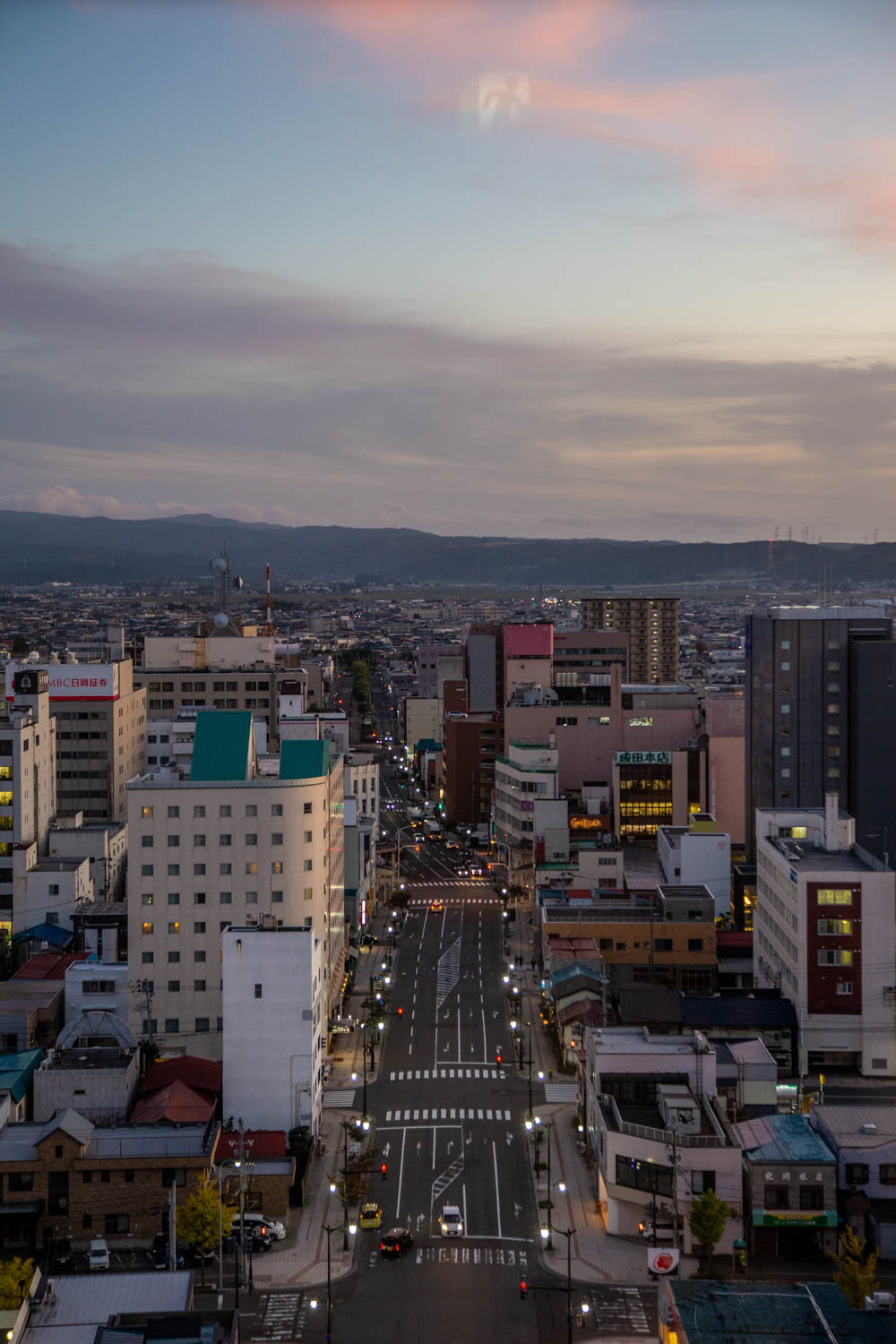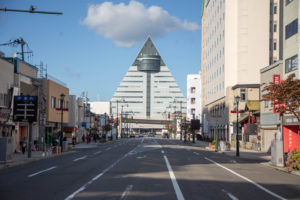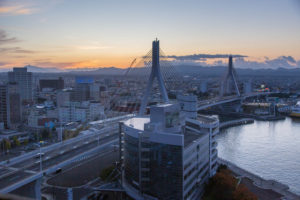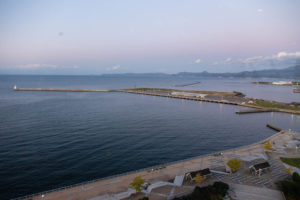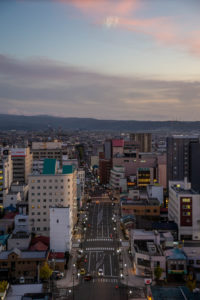 The Aomori Tourist Information Center, or ASPAM, reminds me of that triangular hotel in North Korea on first sight. The top floor is an observatory, which is what I came for for some sunset viewing. The building isn't very tall for an observatory, but it did give some great sunset views of the Aomori Bay Bridge nearby. There's also a 360deg 3D theater showing a video showcasing the surrounding areas in its different seasons, as well as highlights of the famous Nebuta festival. Honestly skippable though unless you're a fan of observatories.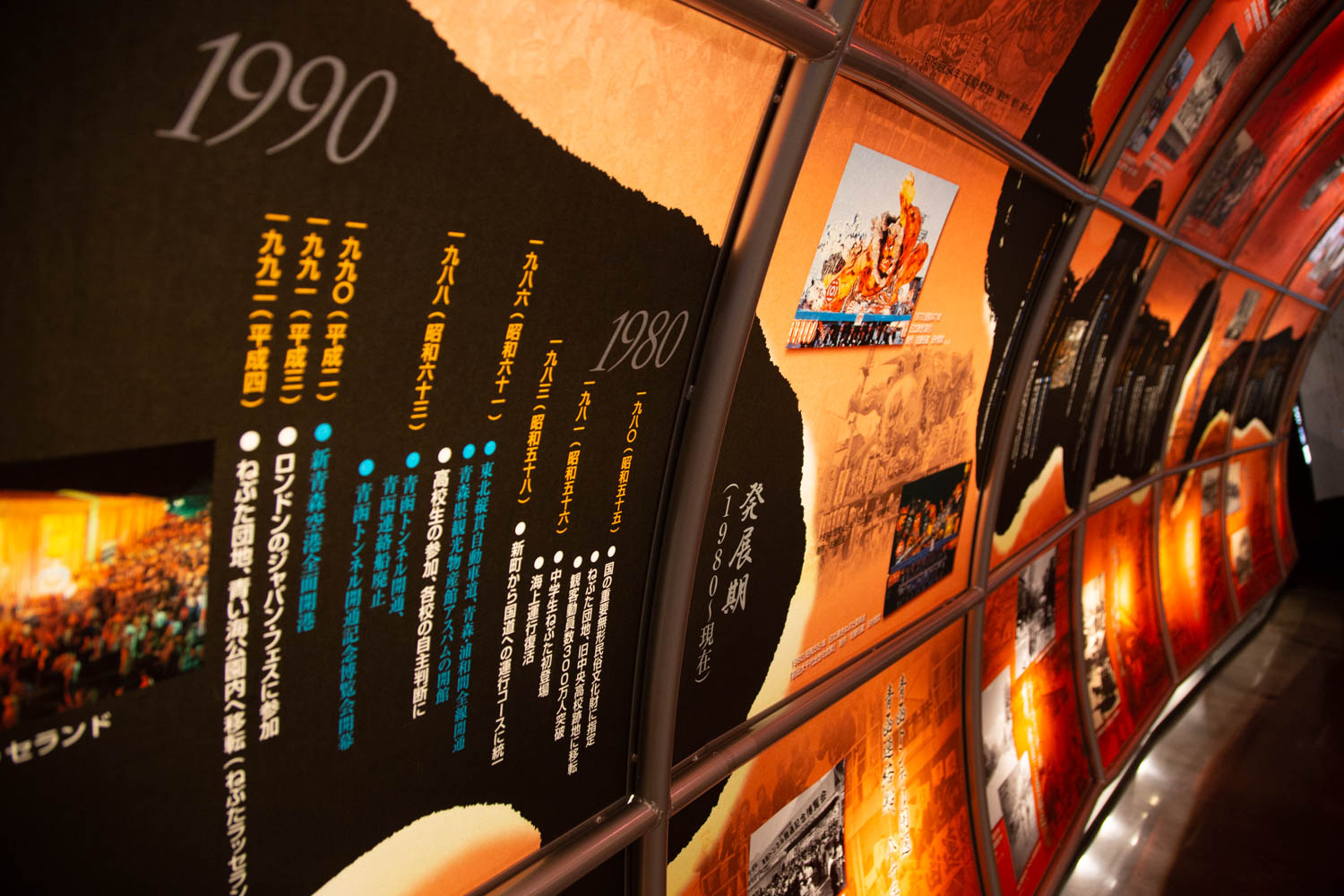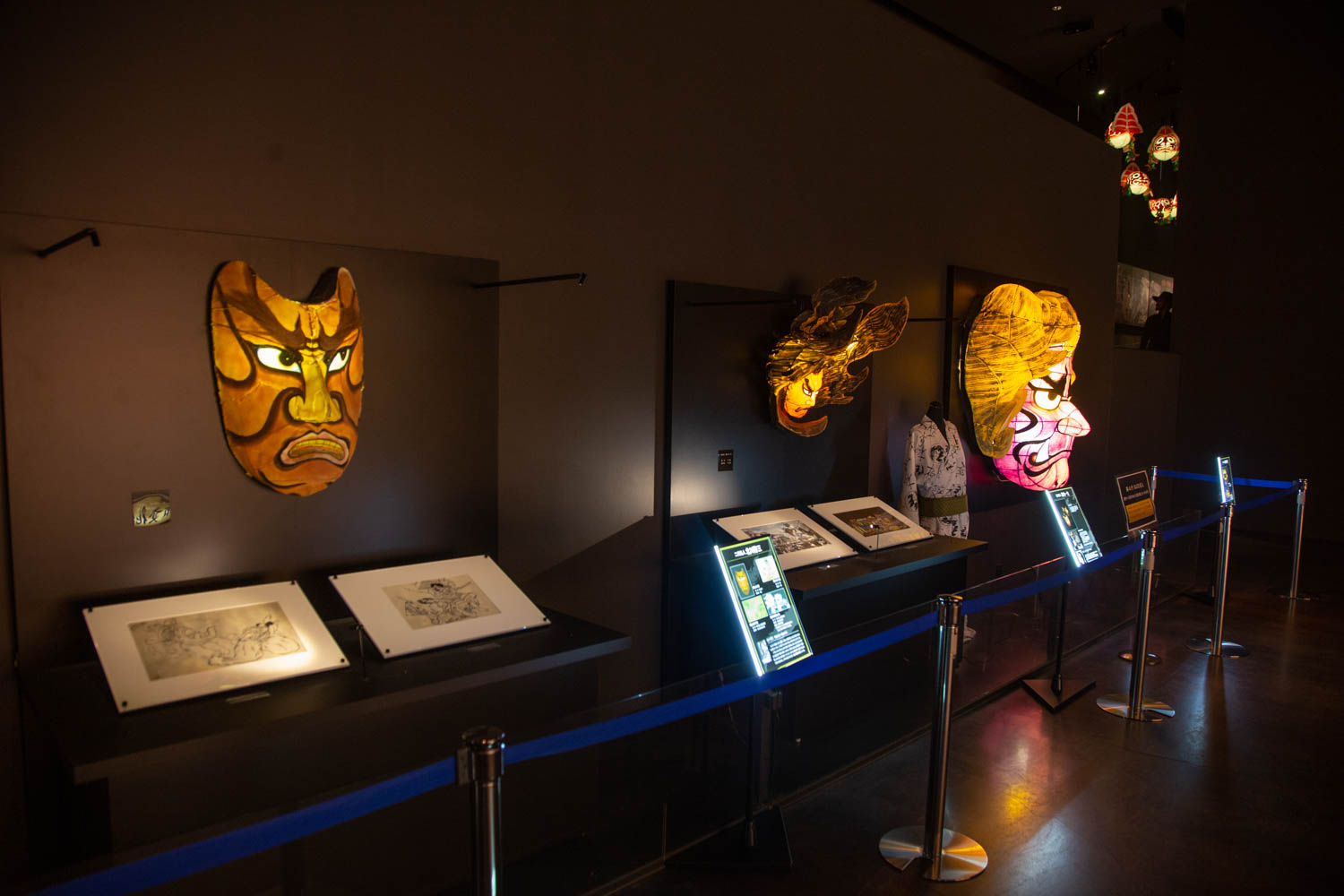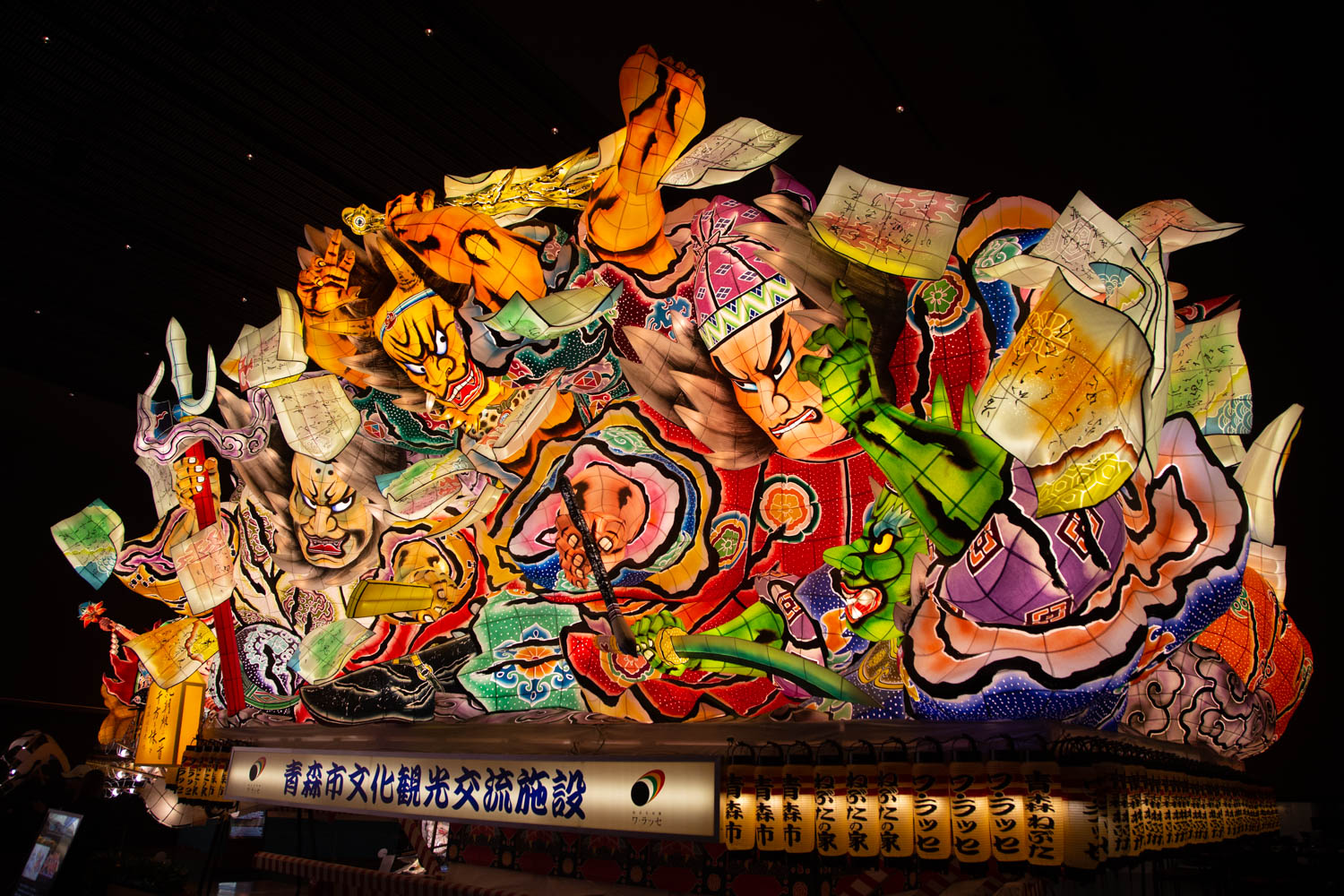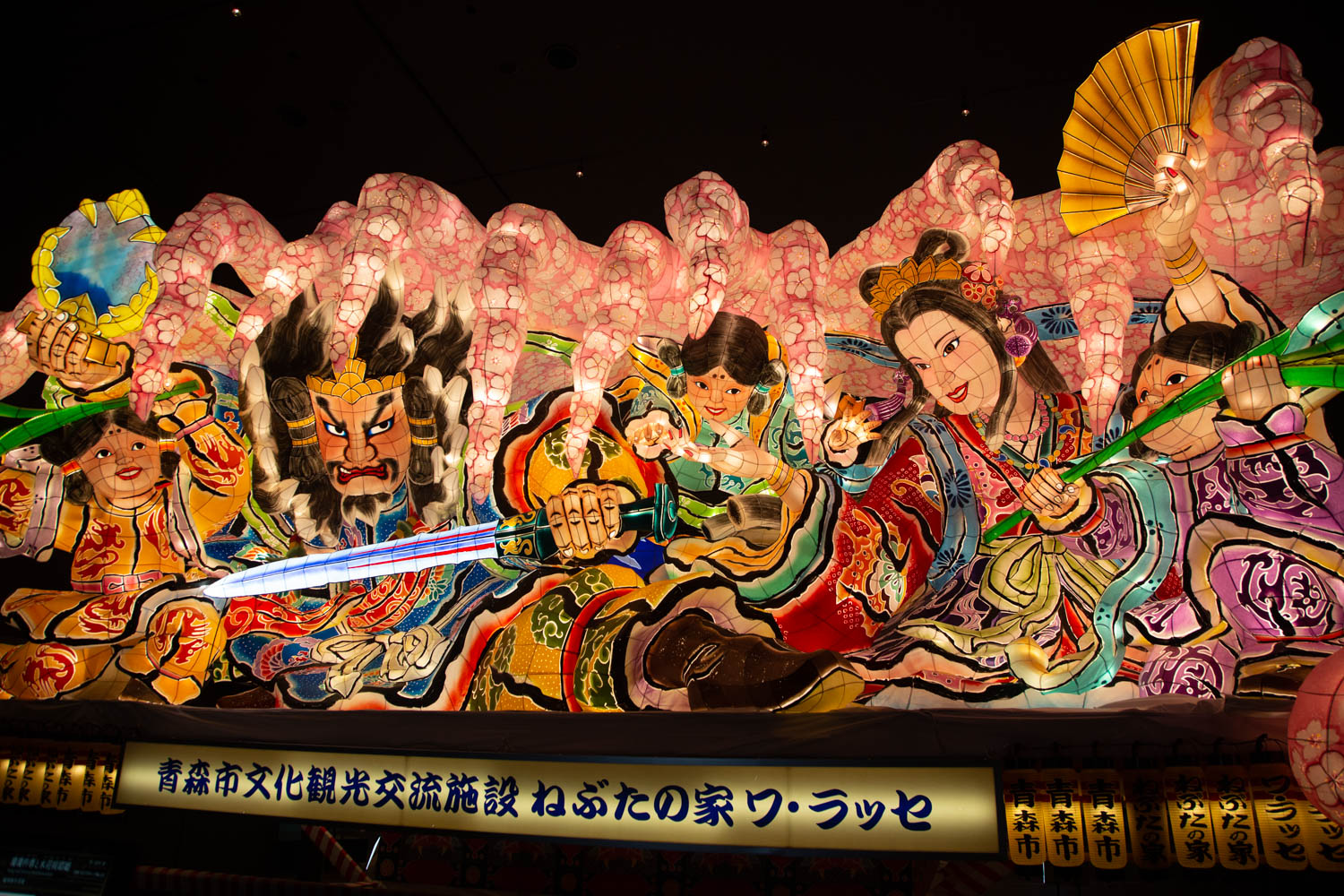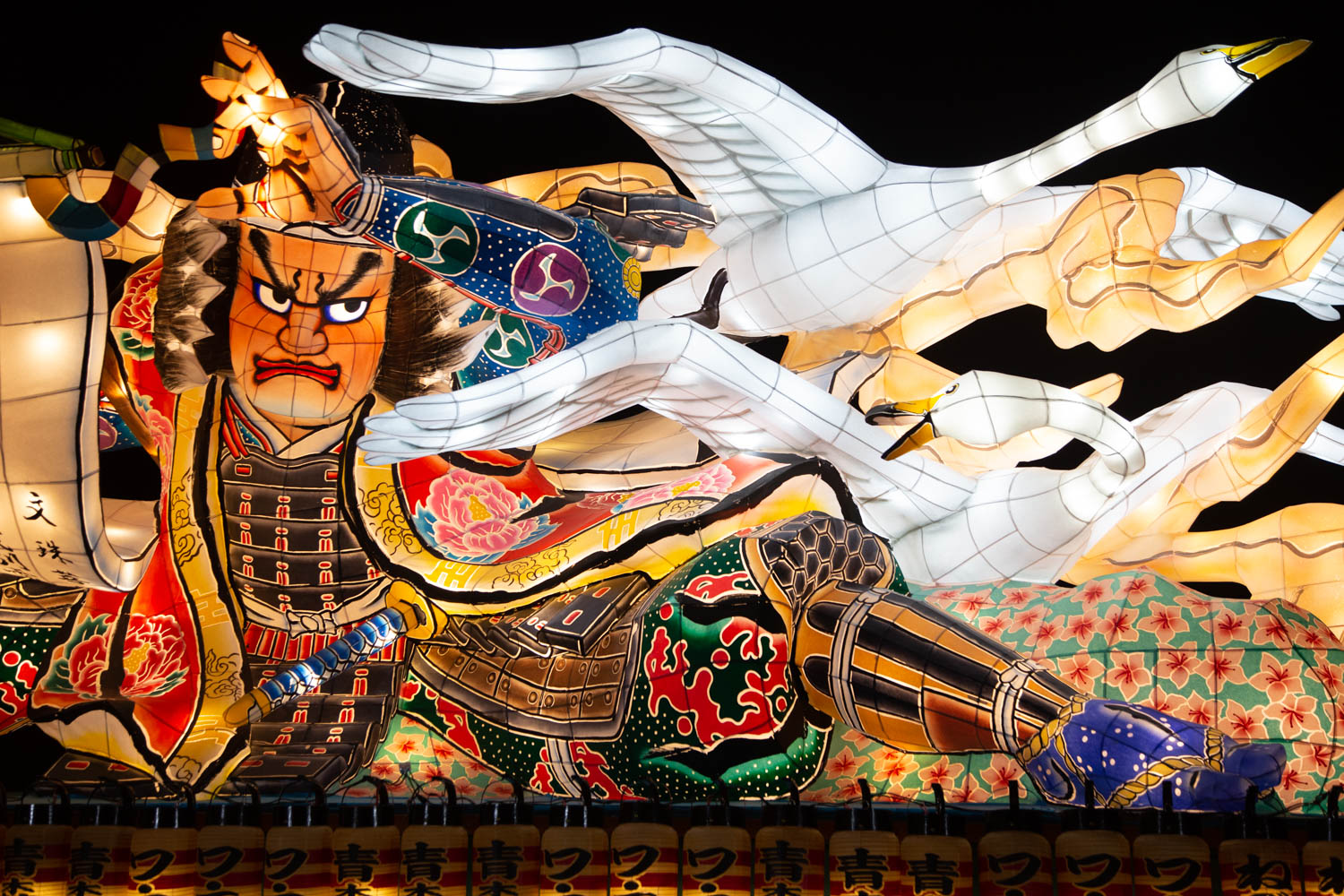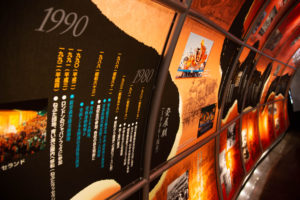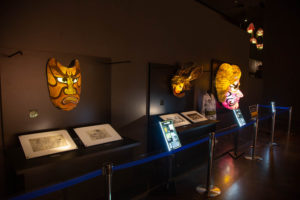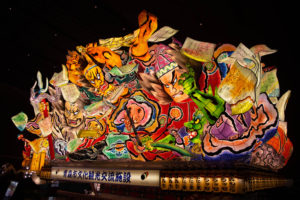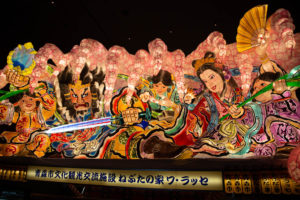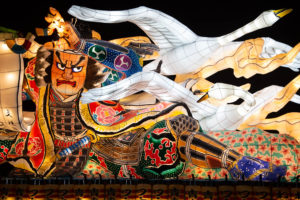 Speaking of the Nebuta Festival, the Nebuta Museum might be one of the best museums I've visited in Japan. I'm admittedly not a huge fan of museums, but no regrets going for this one. This museum showcases the Nebuta Festival. one of the biggest annual festivals in the Tohoku region, talking about its history, how the floats are made and videos of past festivals showing around the museum. The main attraction though, is the display of about 5 to 7 floats used in the actual parade in the past. These things are amazingly detailed, and not to mention huge as well. Each of these floats have a story behind them as well. and it was easy to lose track of time just looking at the floats and interpreting the story behind the display. Walking through the museum kind of made me want to go back to Japan in the summer for once to experience all these festivals again, even if it's going to be hot as hell.
Hirosaki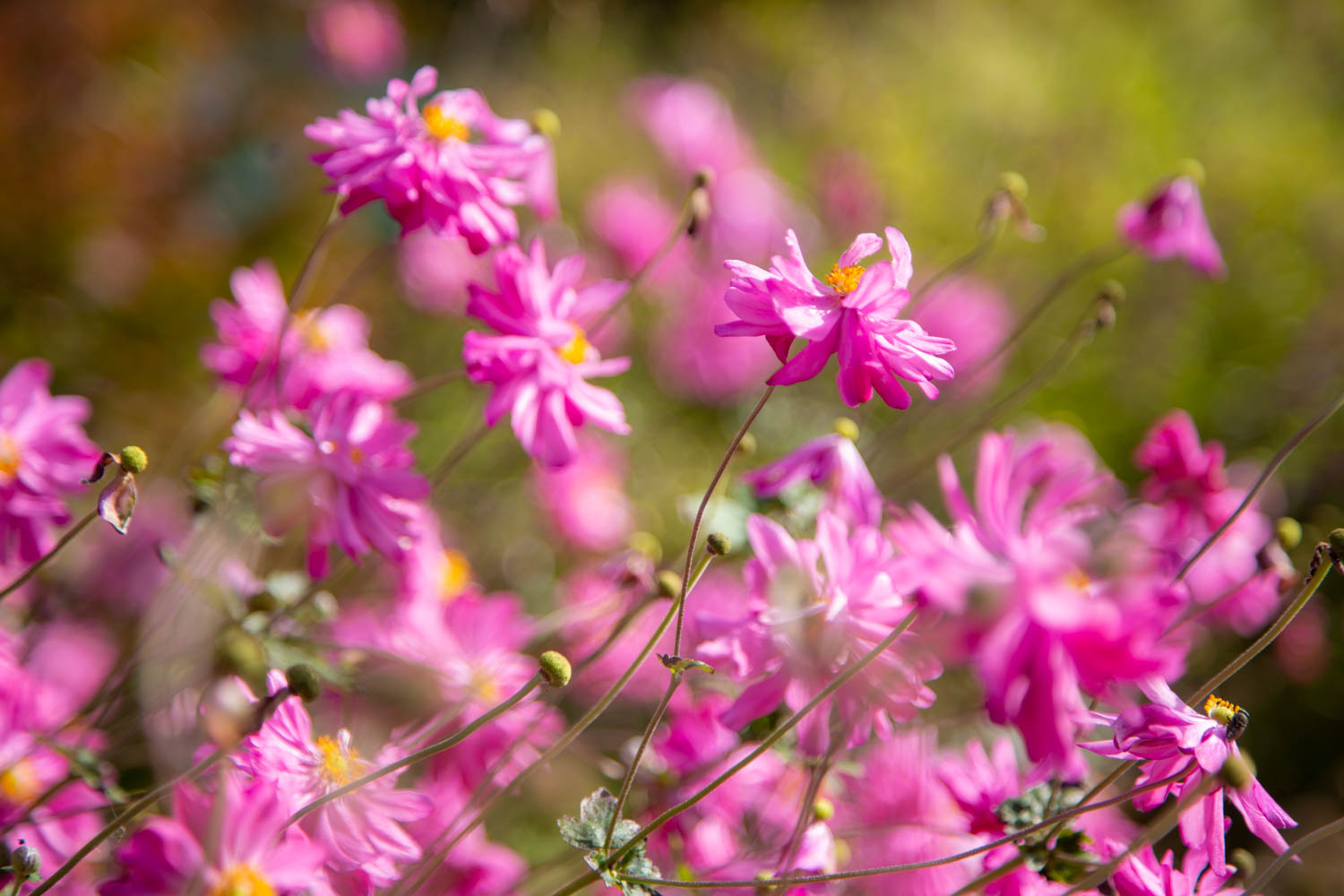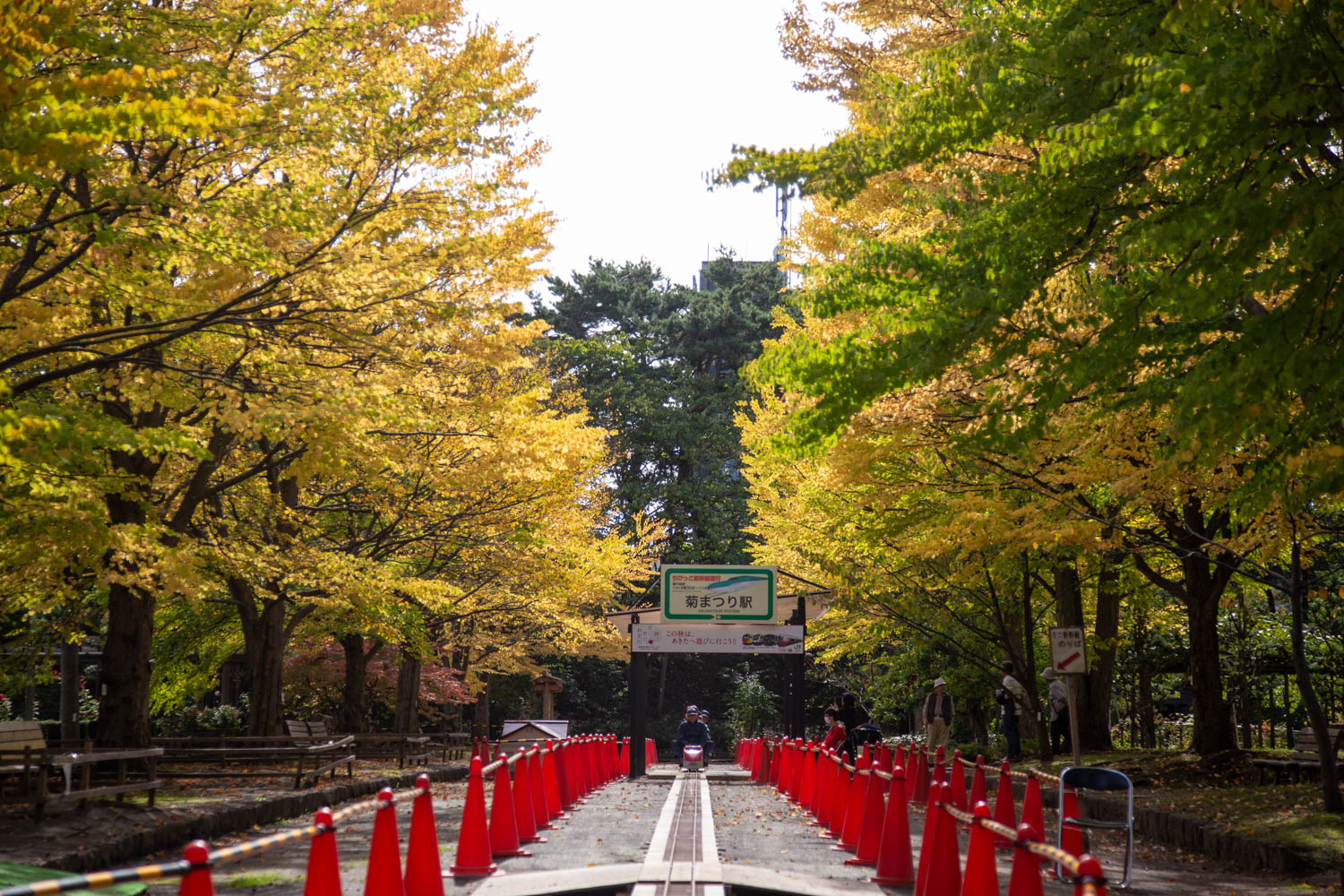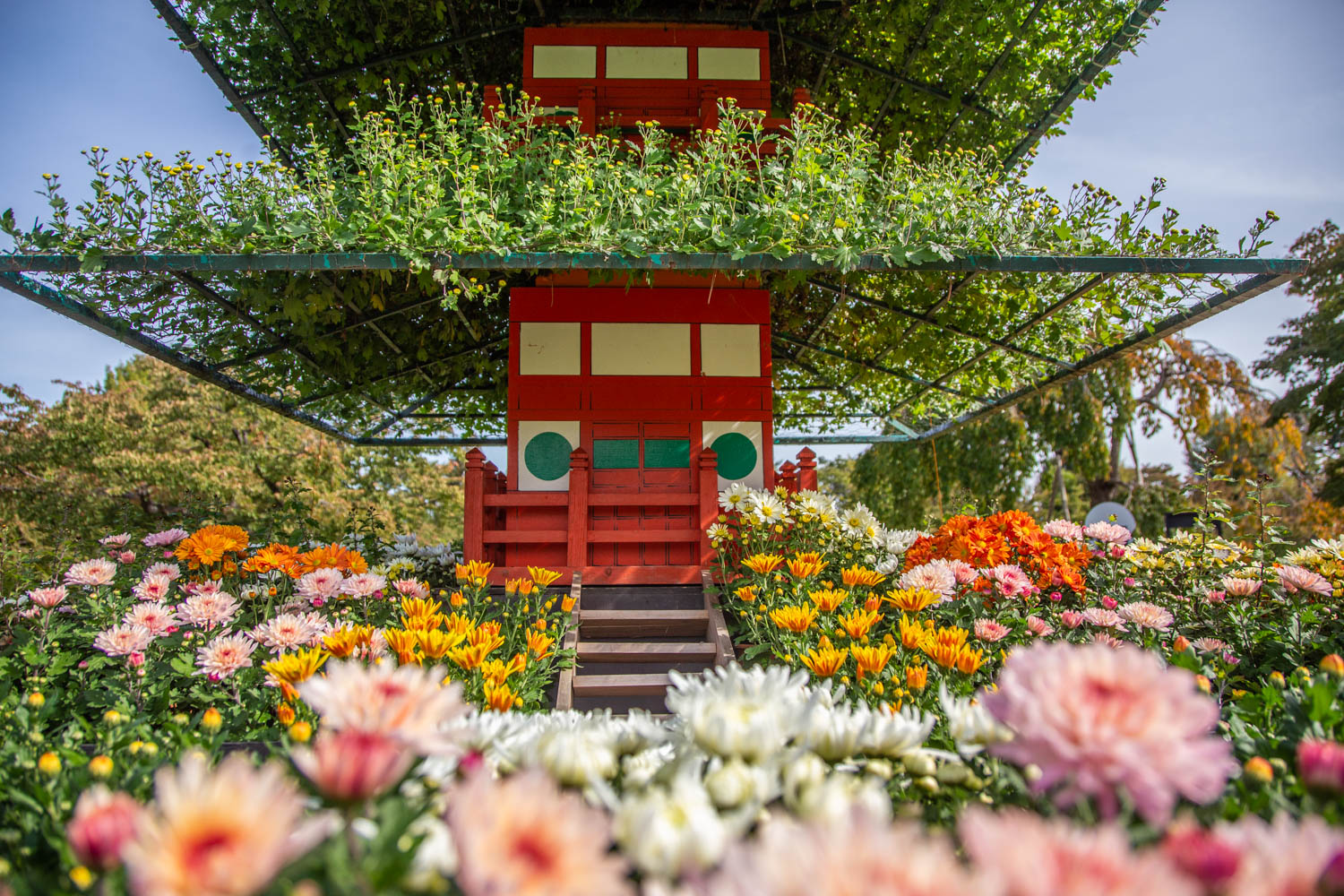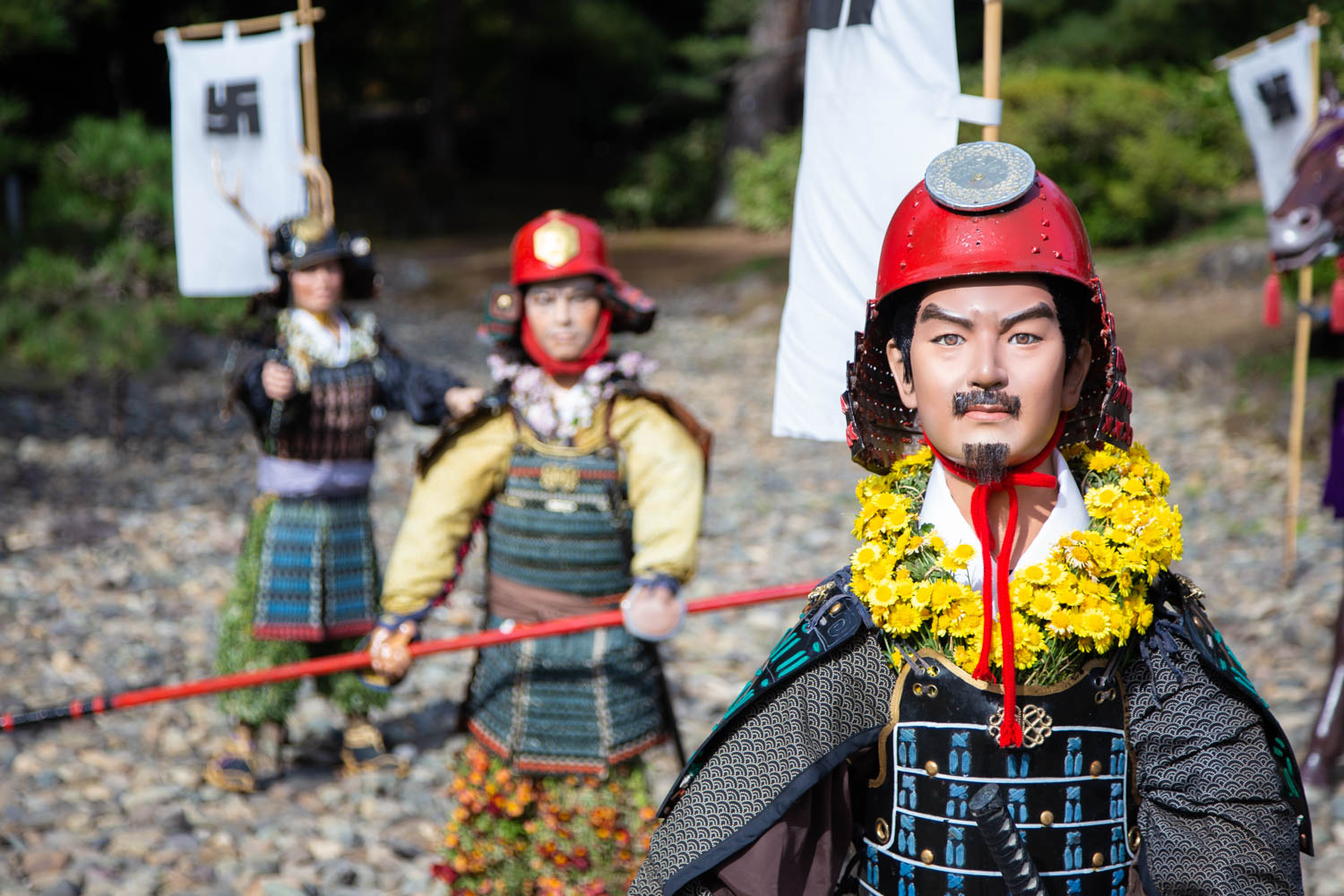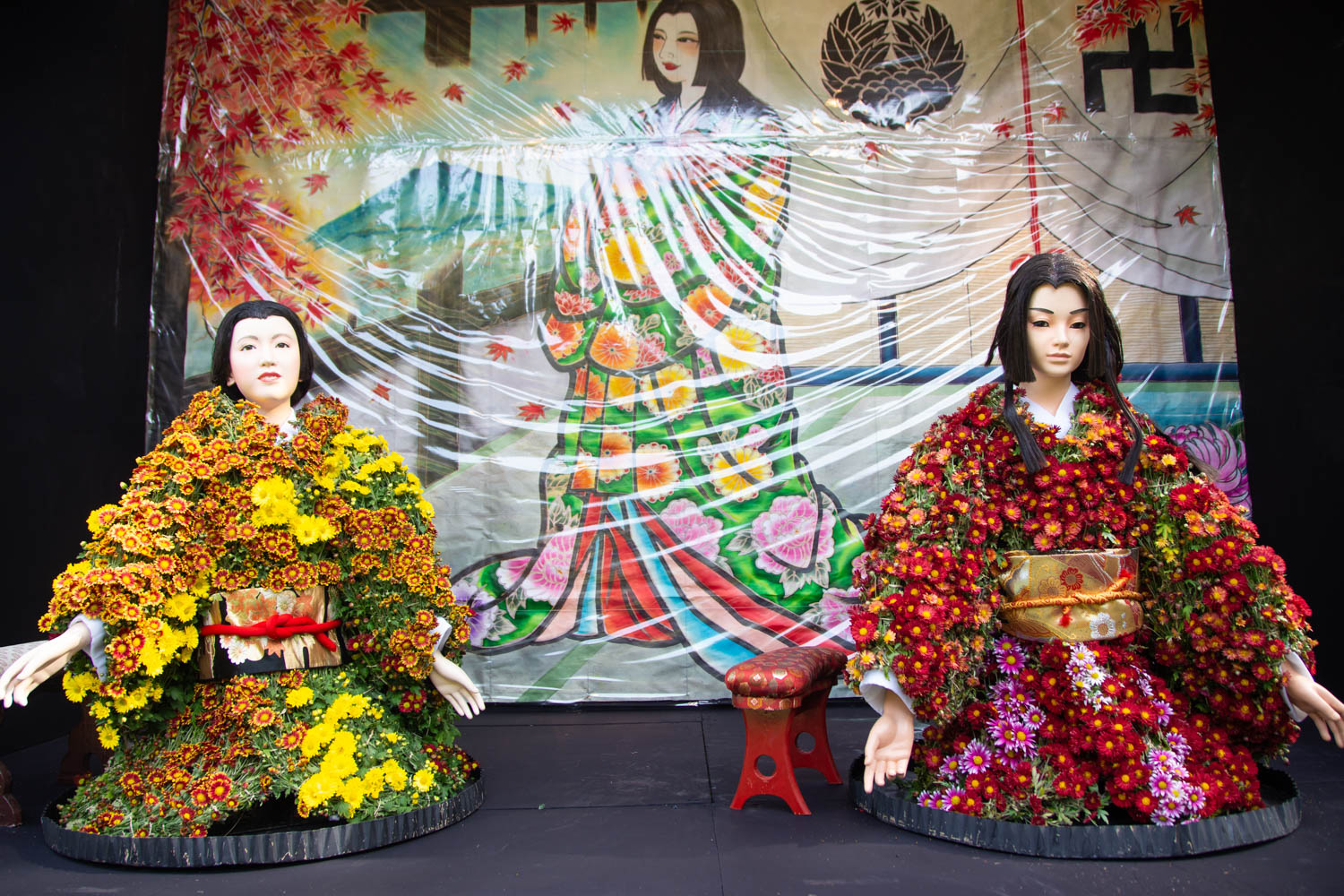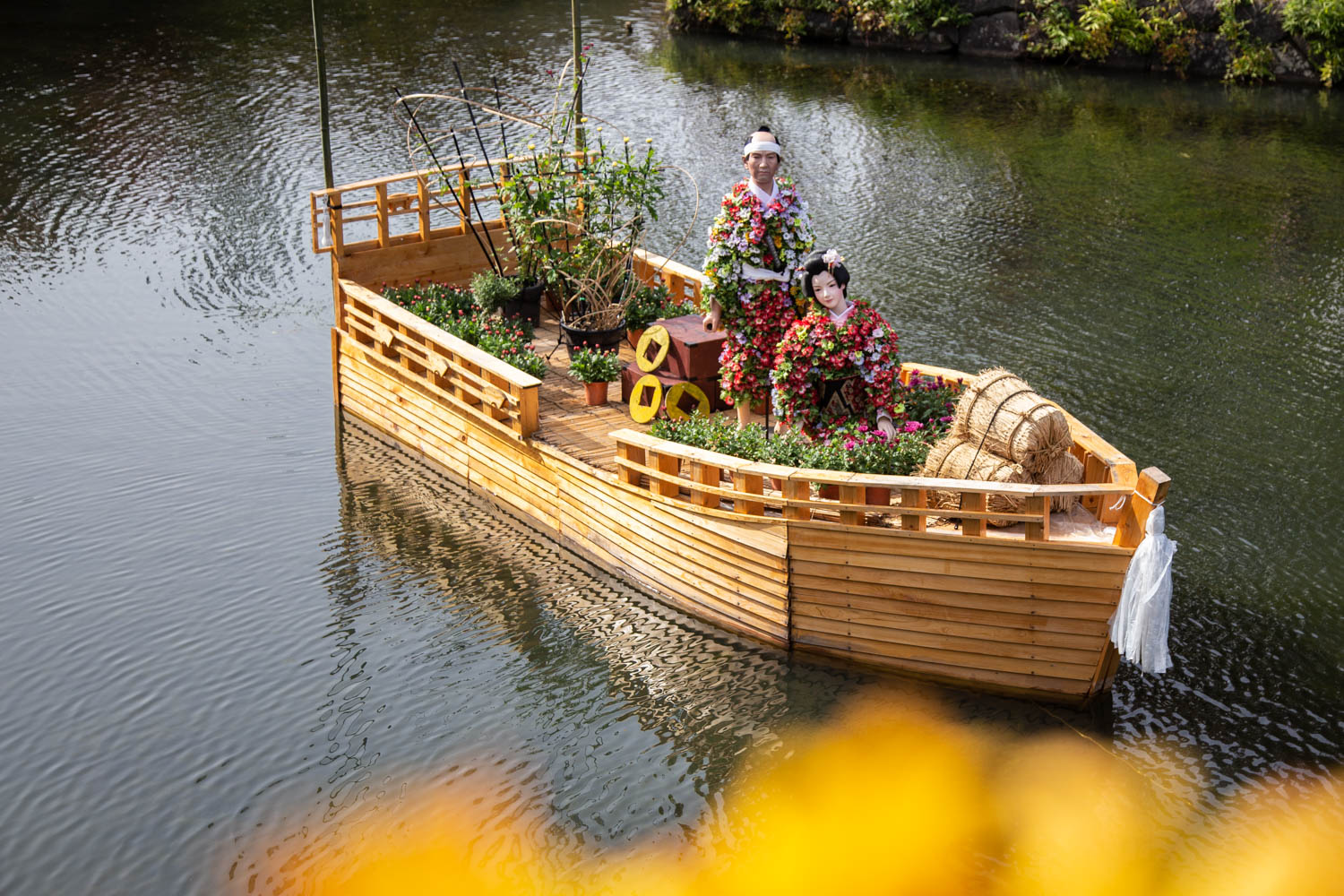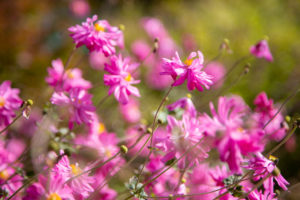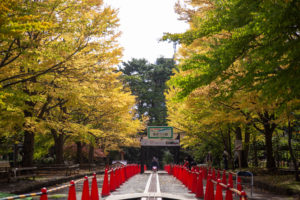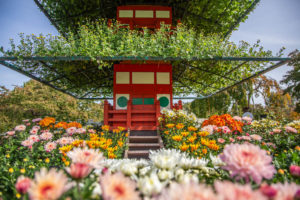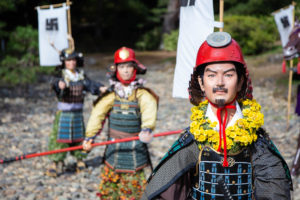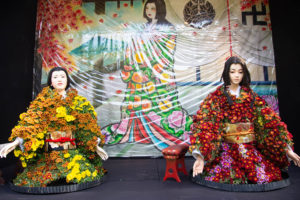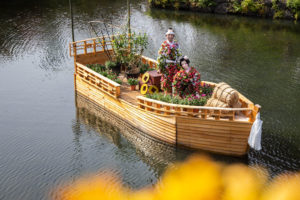 A short train ride away from Aomori City is Hirosaki, famous for apples and its autumn flower festival. The autumn flower festival is held annually in the Hirosaki Castle Botanical Garden, which was my first stop of the day. The festival had flowers decoratively arranged in all sorts of manners; on pagodas, on boats, and even as clothes for some statues. Coupled with the autumn leaves which are starting to turn red in the area, the garden actually ended up being a pretty nice place to just chill and relax in.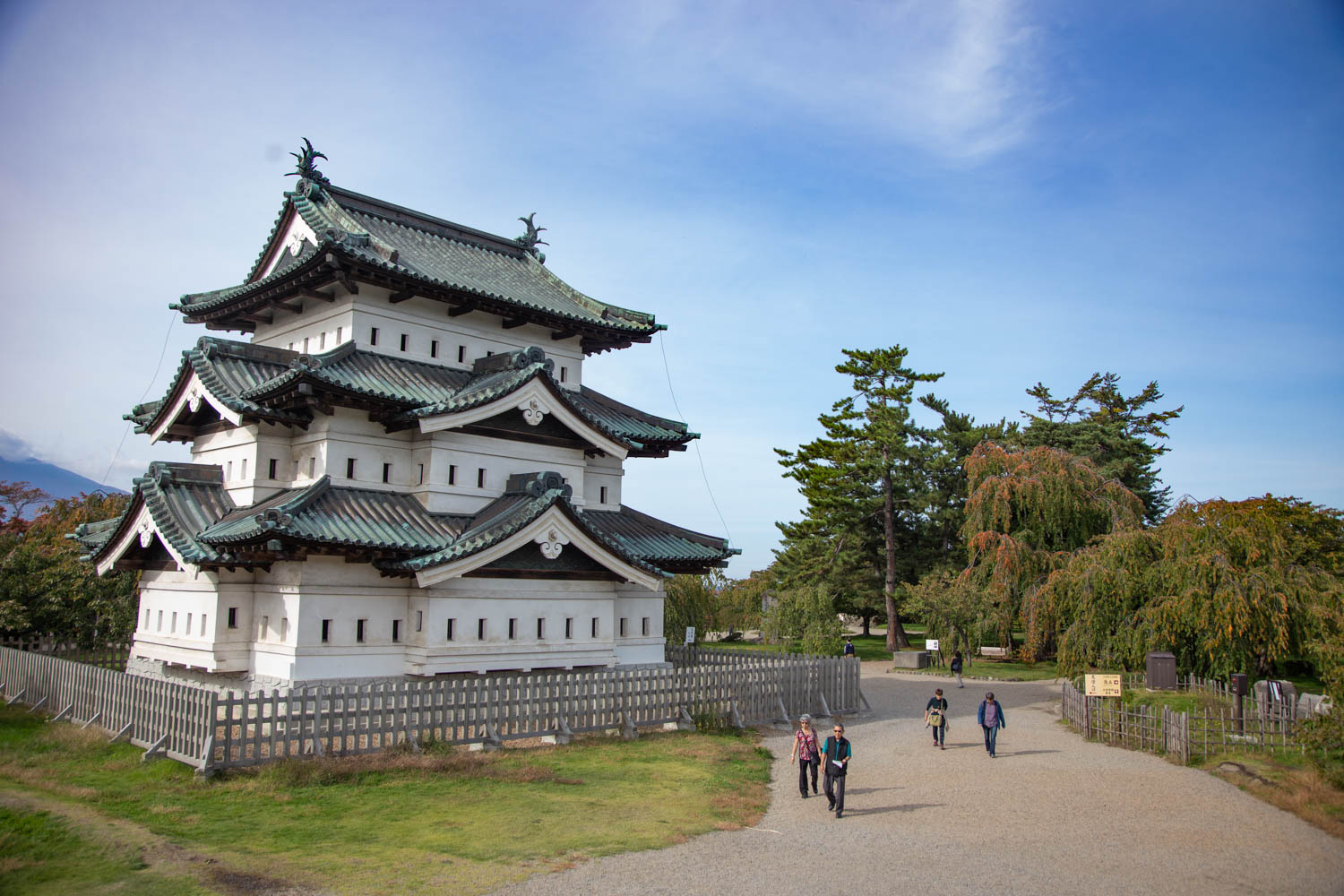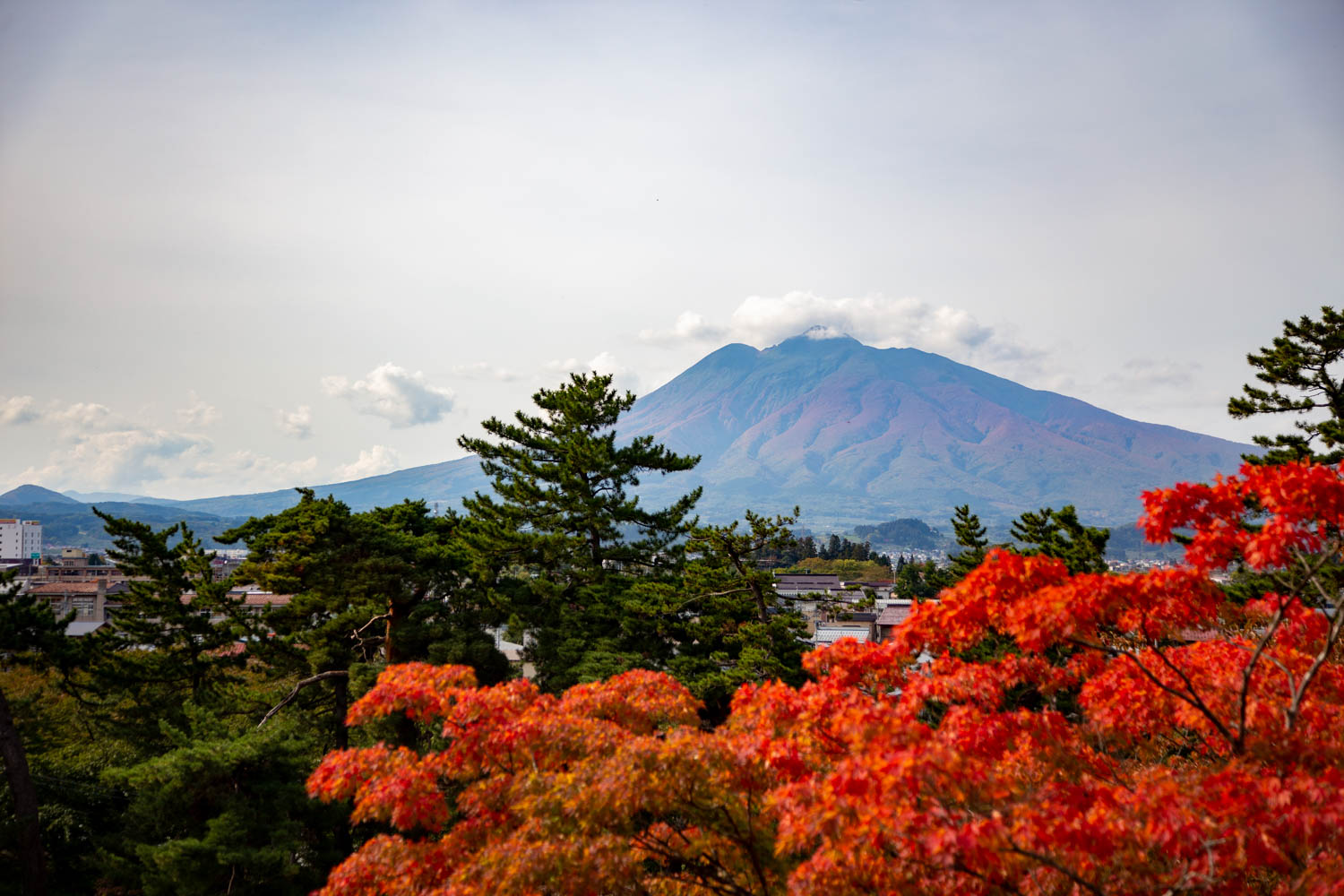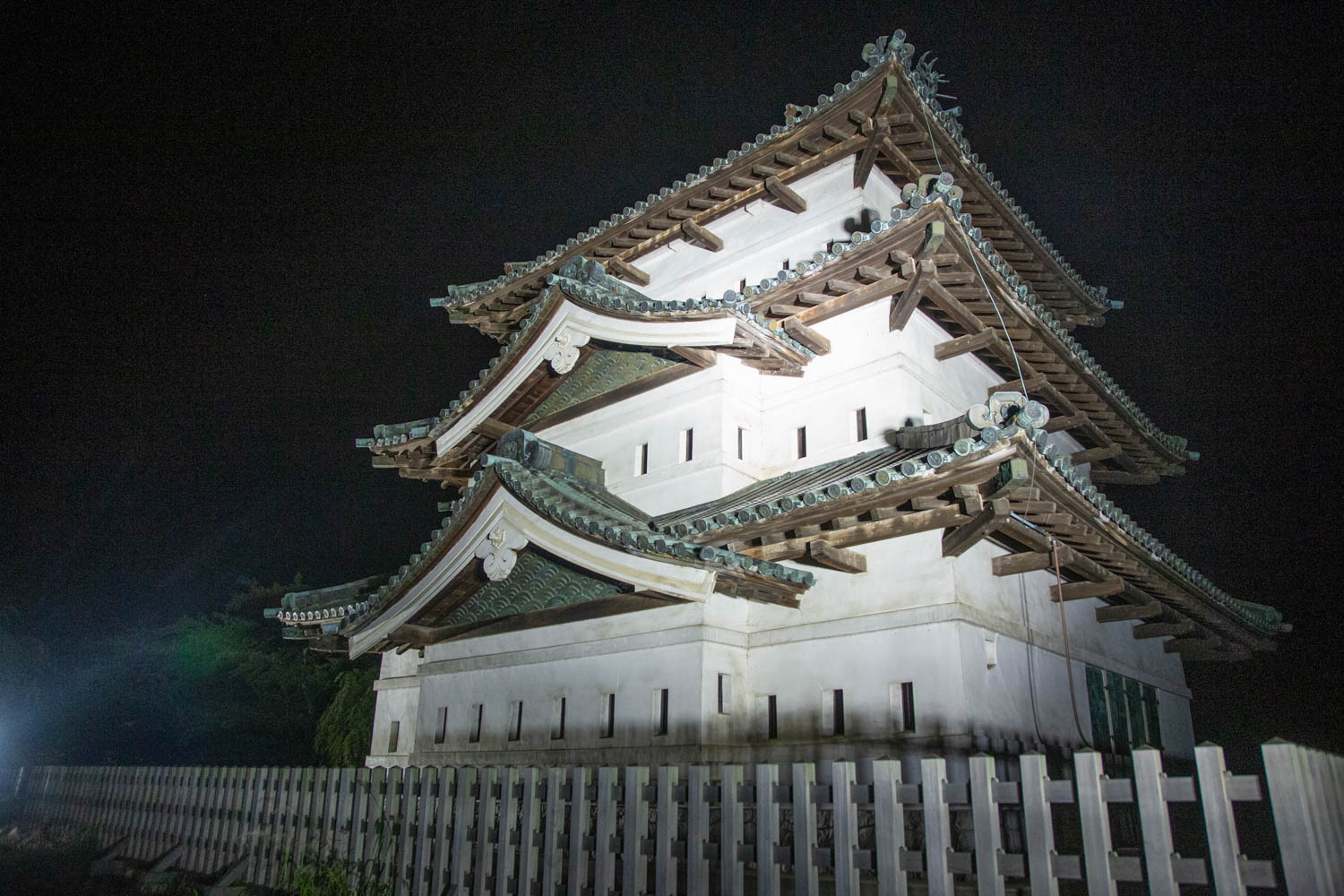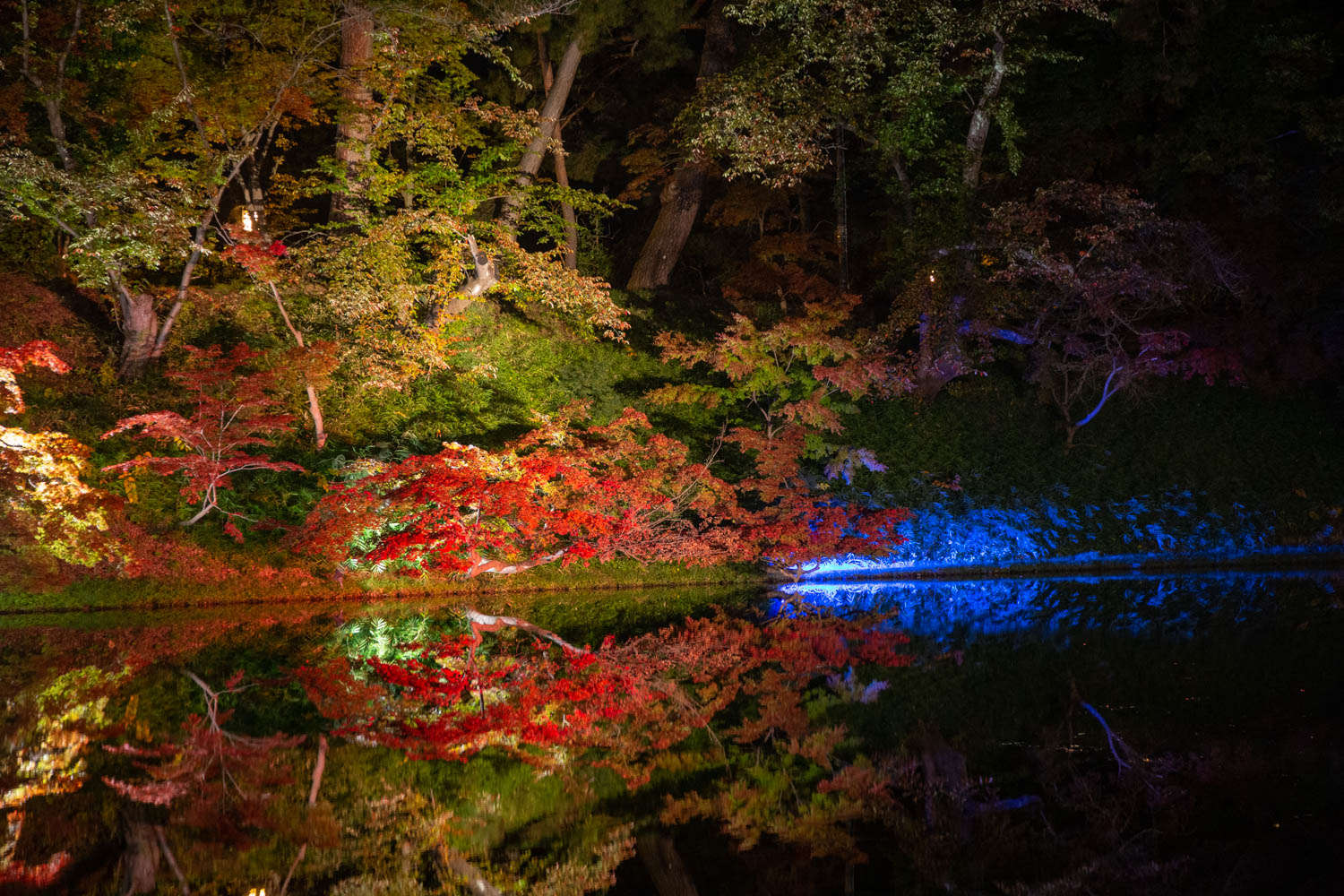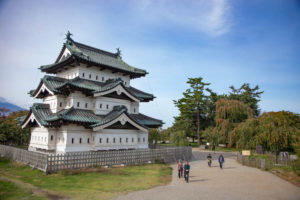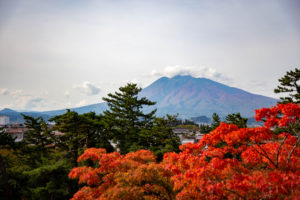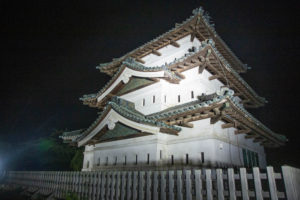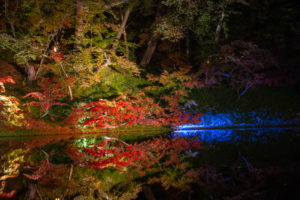 Also in the area is the namesake of the area, Hirosaki Castle, which basically has one of the towers left standing and relocated from another location nearer to the moat. The tower is home to a small museum showcasing the feudal history of the area, but the view around the area is great; on a clear day you can see Mount Iwaki looming over the area.
The area was also supposed to be lit up at night for the autumn festival, but there was a disappointing lack of lights, perhaps due to the leaves still being relatively green. Only the tower itself and a small section along the moat had any sort of special lighting; the rest of the park is just lit up by the regular park lamps. A disappointing way to end the day given I had deliberately stayed until nighttime for this.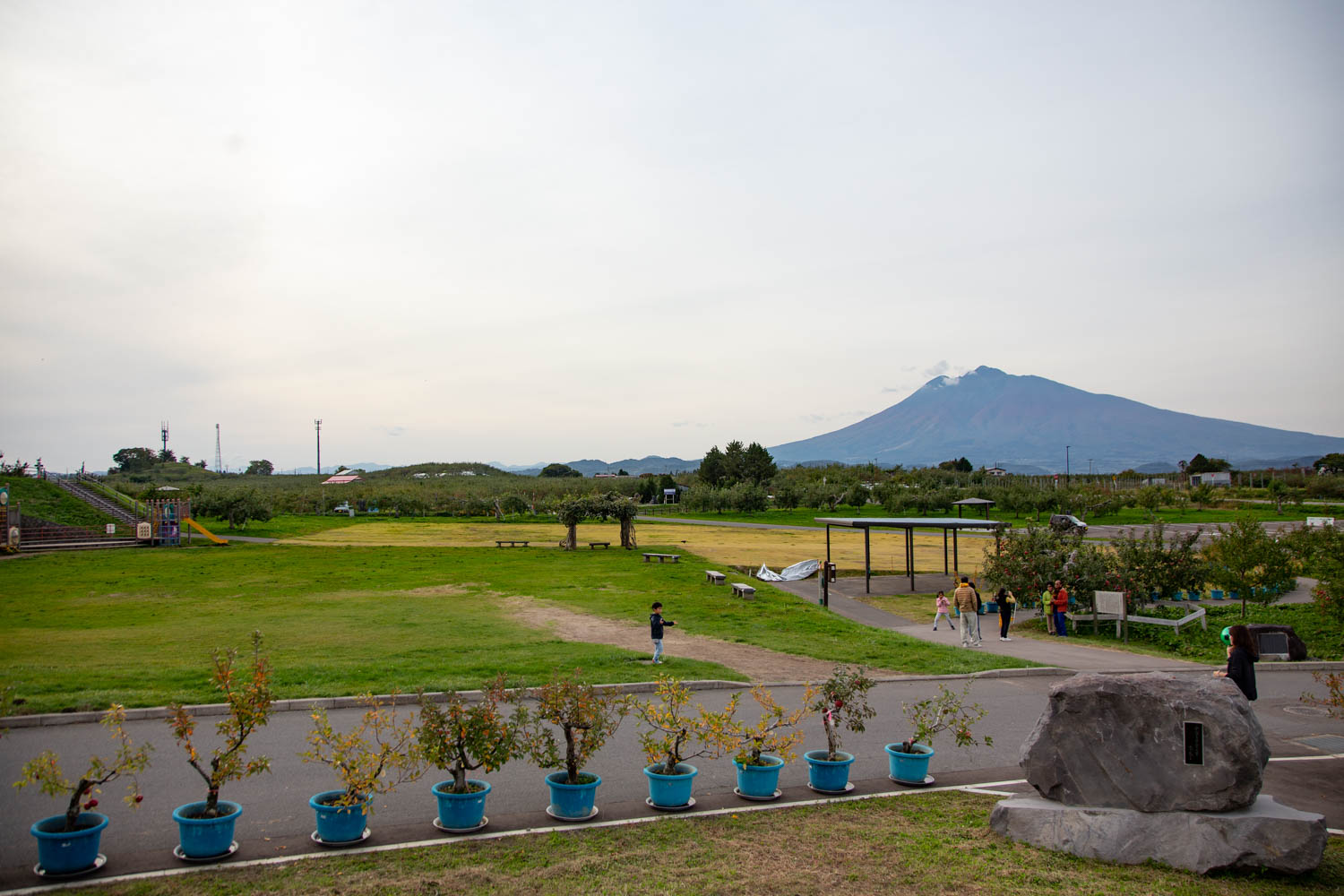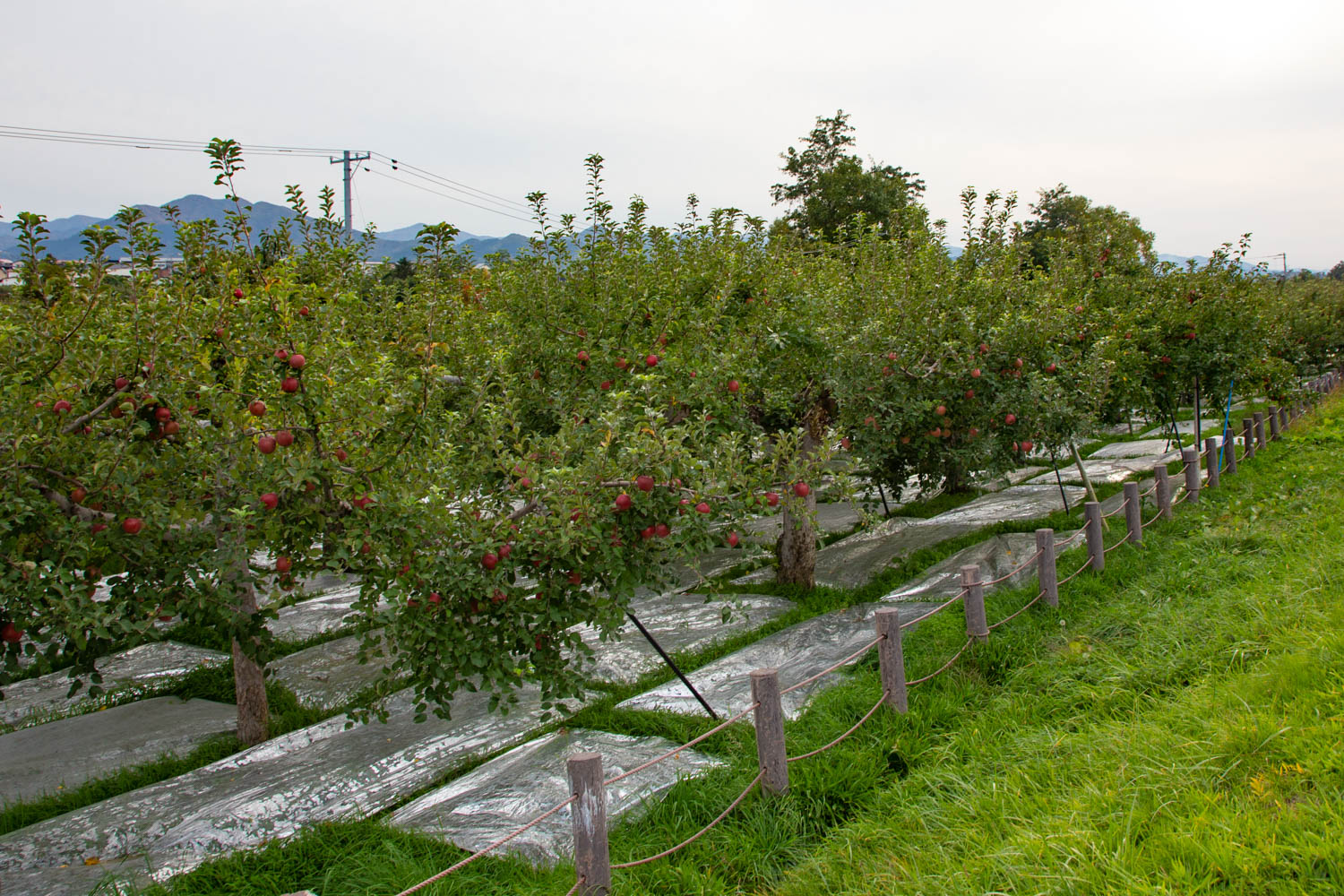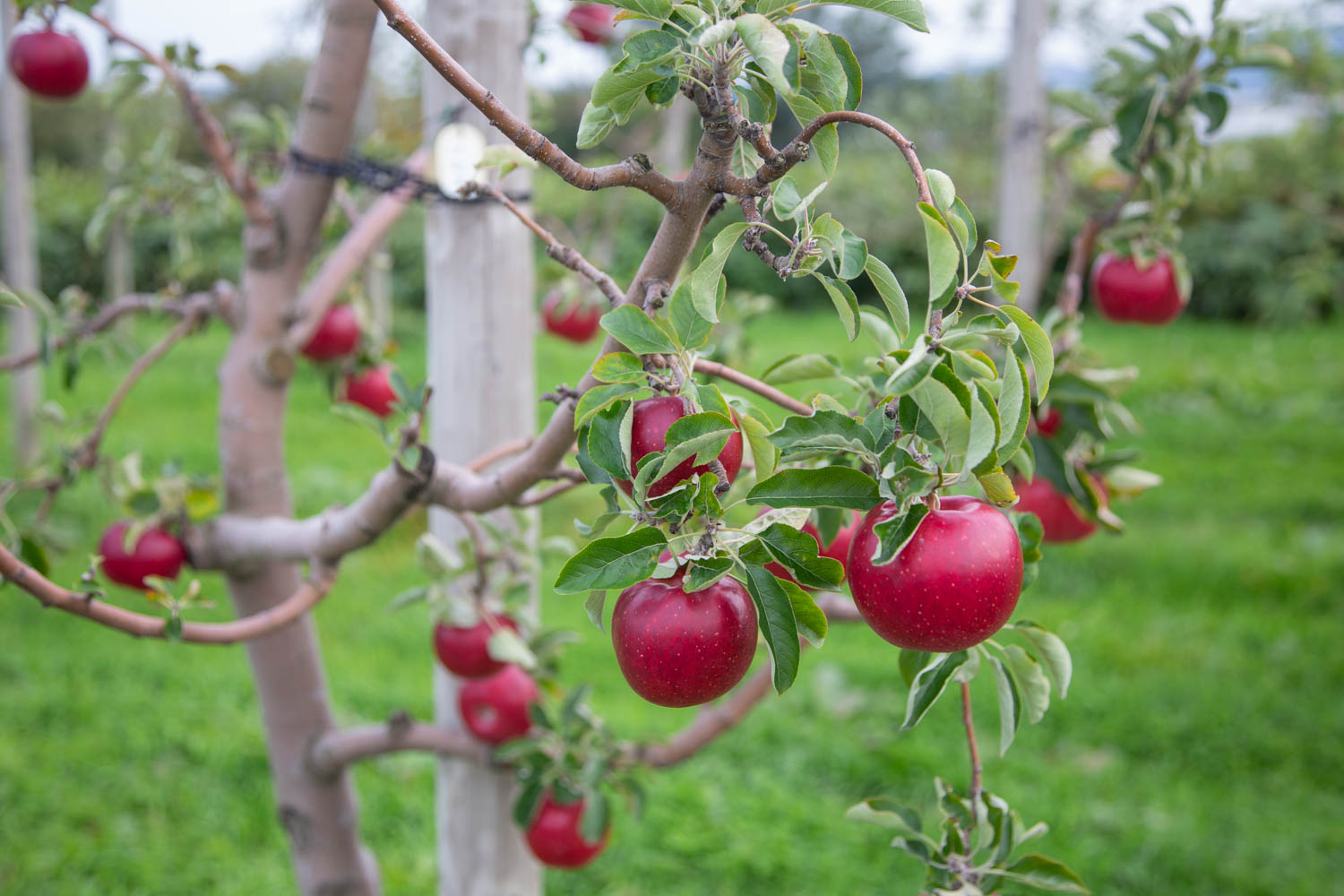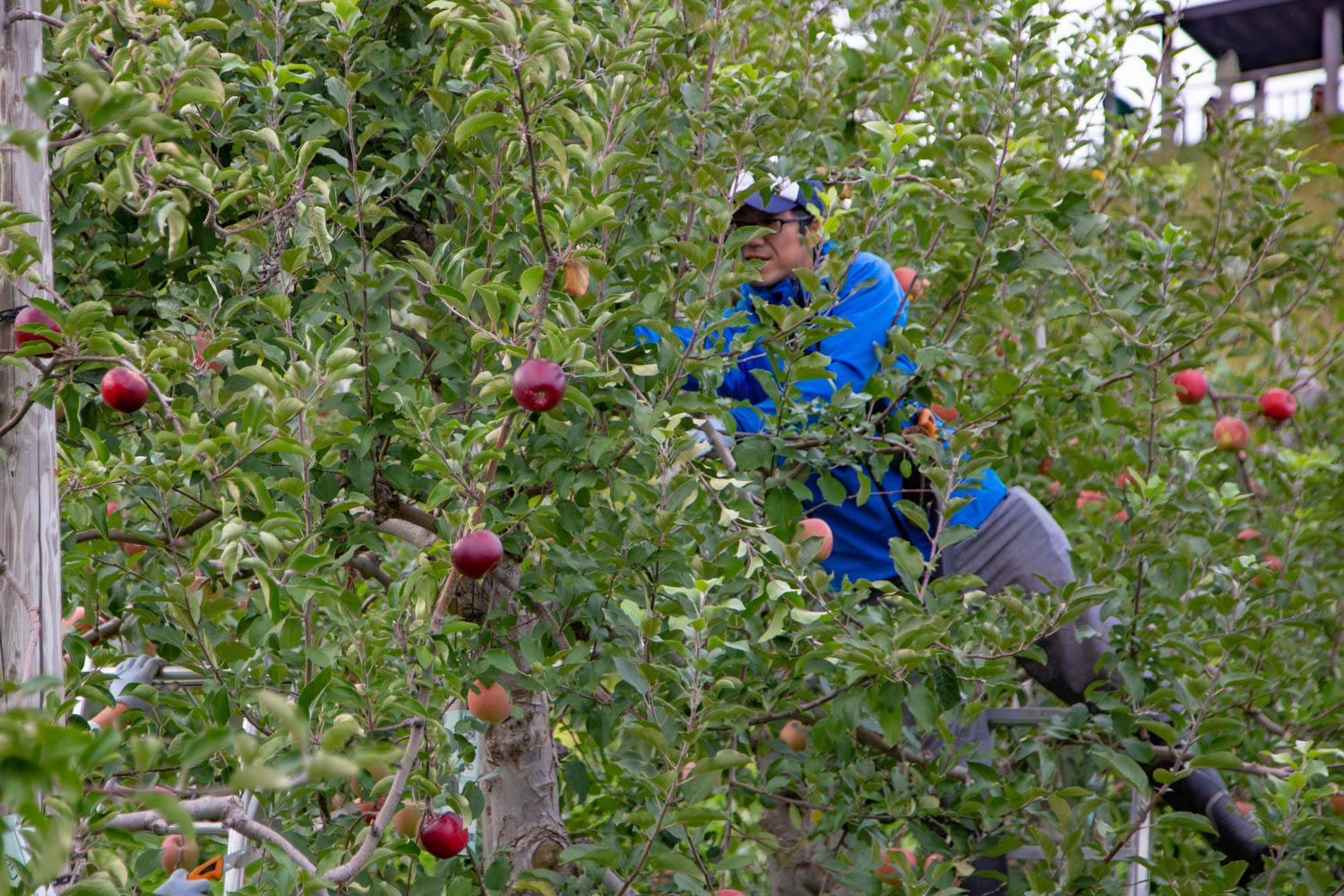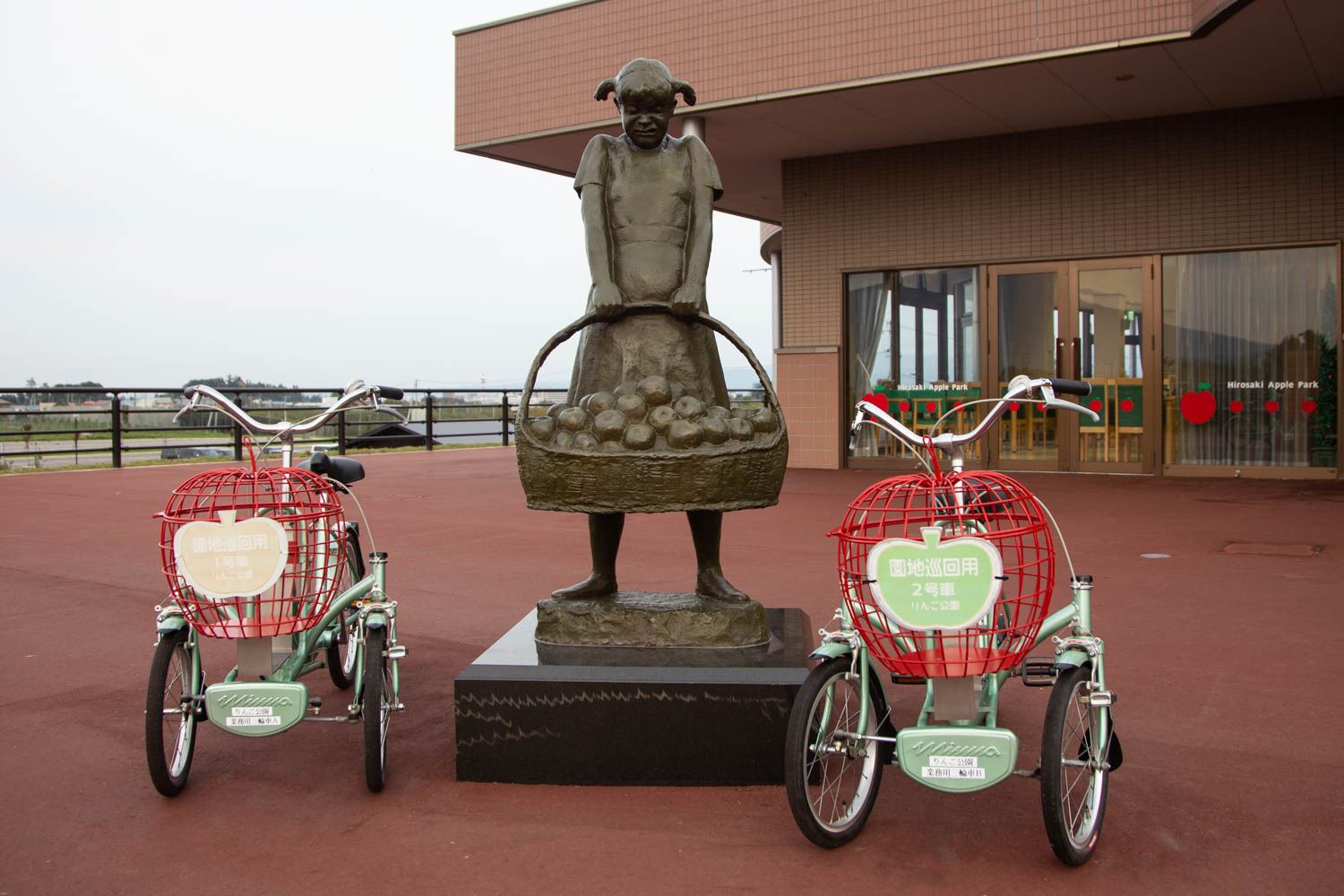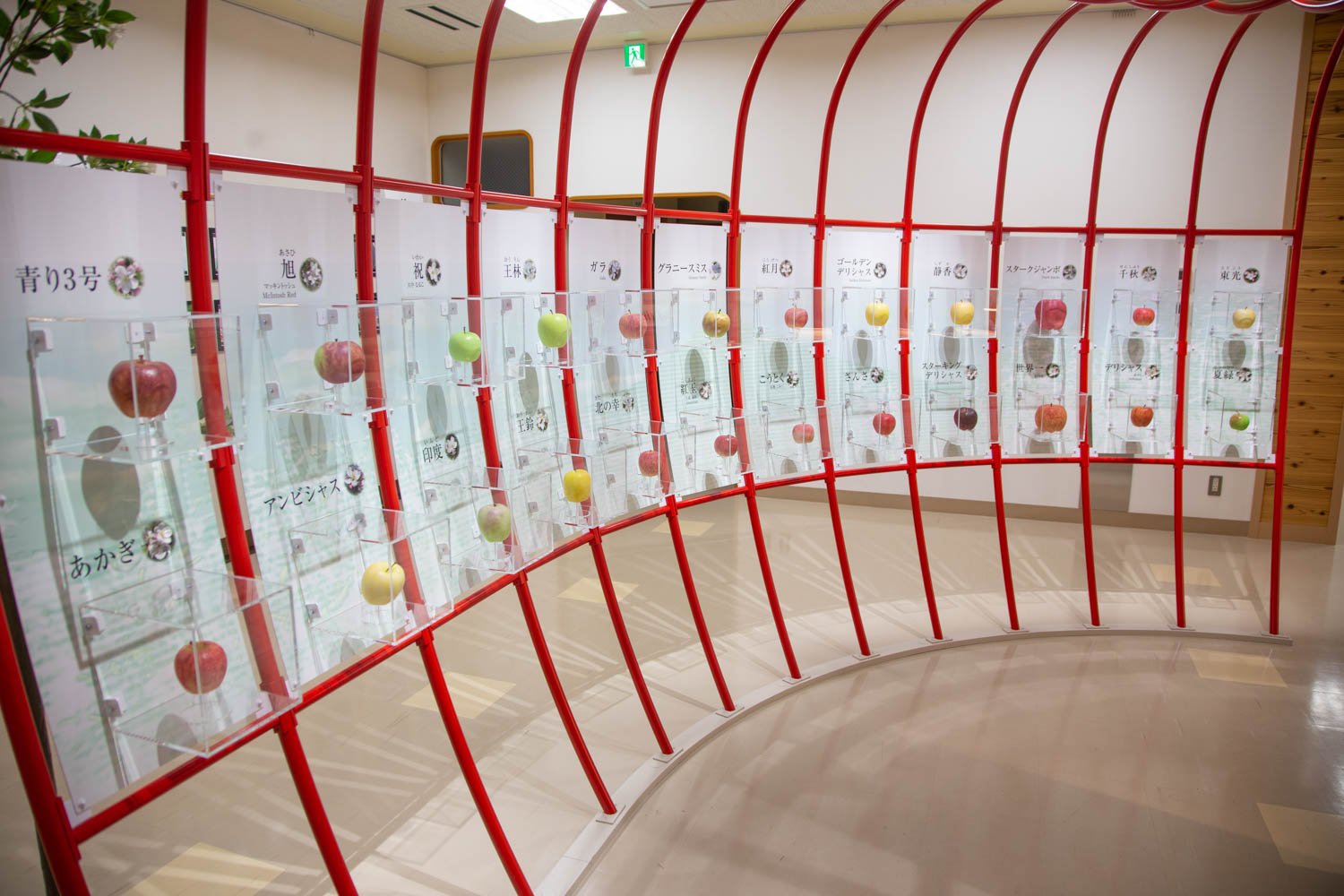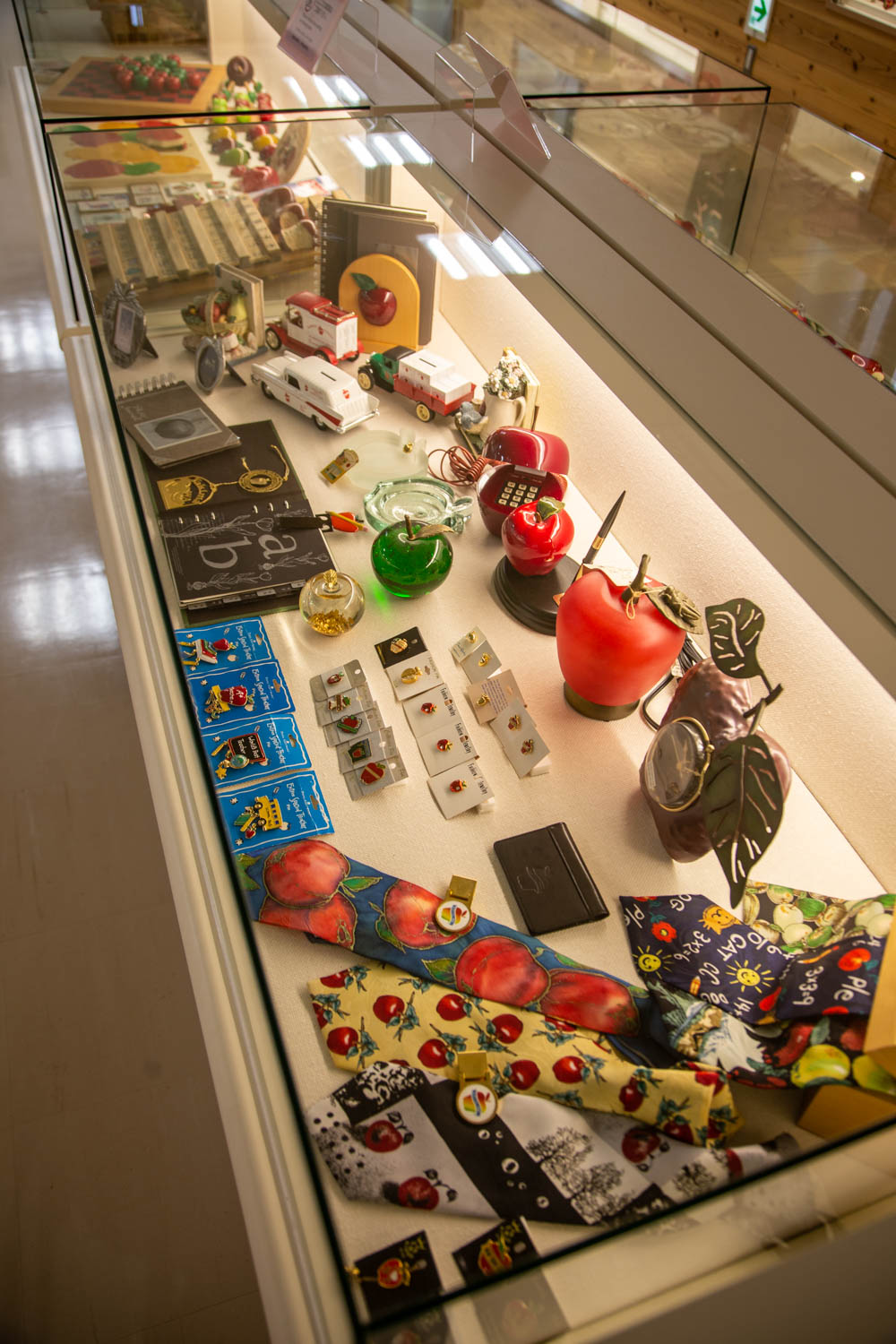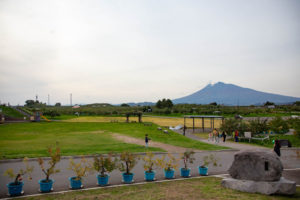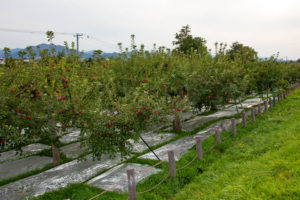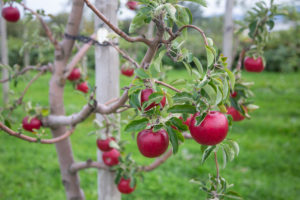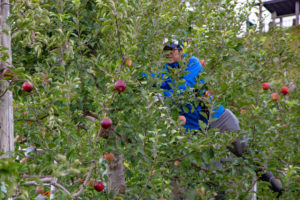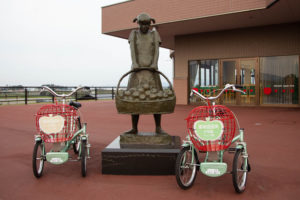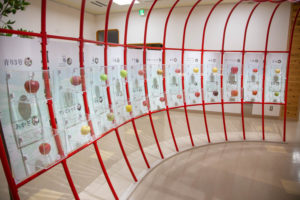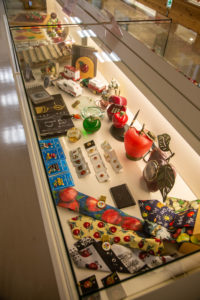 Hirosaki is also one of the biggest apple producing regions in Aomori, and that is on full display at the Hirosaki Apple Park a short distance out from the main city area. Hundreds, if not thousands, of apple trees of various varieties fill up the park, all ripening to various degrees in time for apple season. Signs are everywhere to explain the variety of apples and its features, and they also have a mini museum of sorts displaying all the apple varieties as well as some apple related products. They also allow visitors to pick their own apples for a fee, and if not fresh apples are also available from the shop. I got a couple to bring back to Singapore, and they were delicious as heck.
Lake Towada-Hachimantai National Park
So this was supposed to be one of the biggest highlights of this trip for me. A full day solo car rental, driving through the mountains famous for its fall foliage, and all of this was spoiled by me losing my phone at noon, leaving me panicking and unable to enjoy the next 24 hours or so of my trip. I eventually got it back the following night thanks to a kind stranger, but this is a story for another time.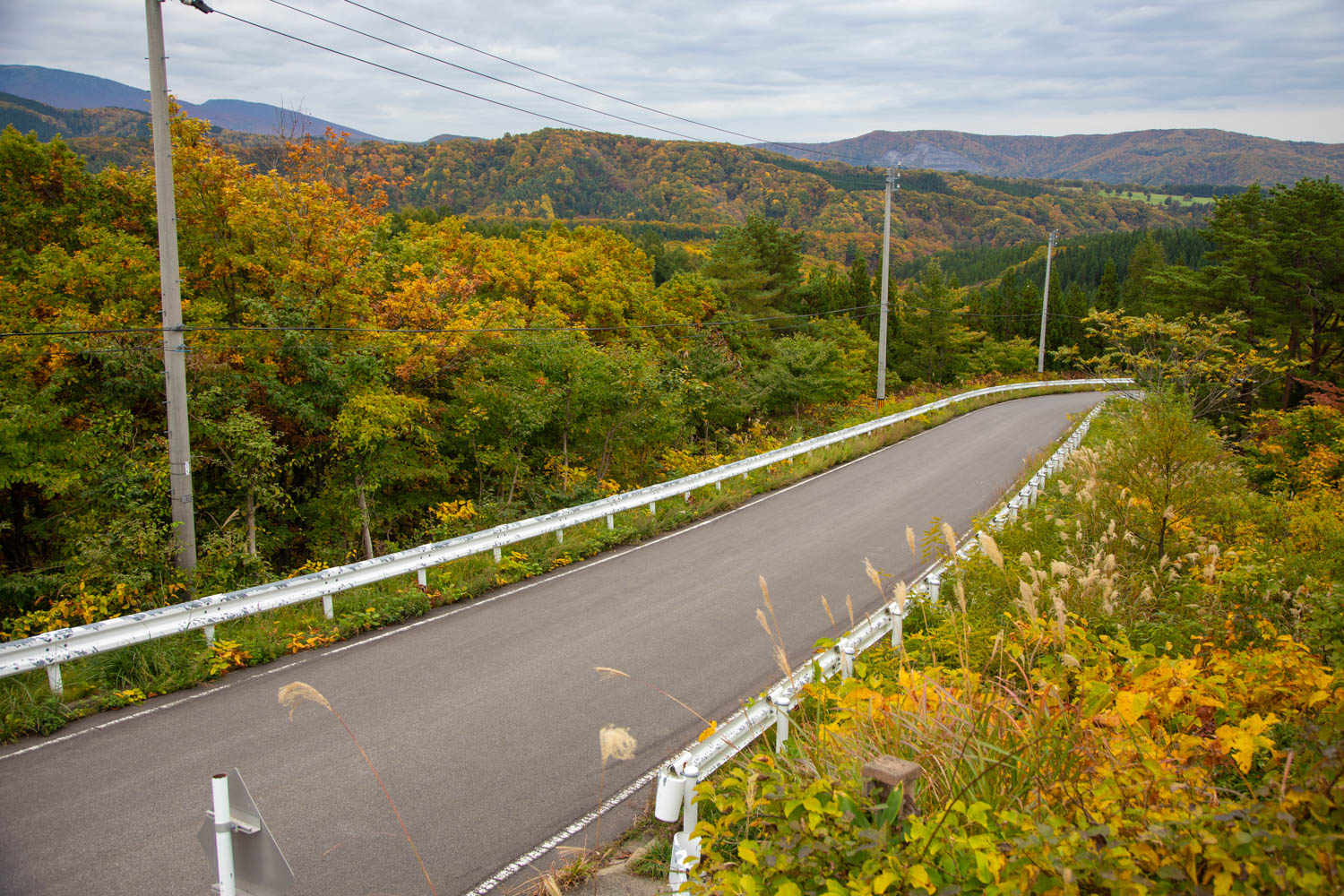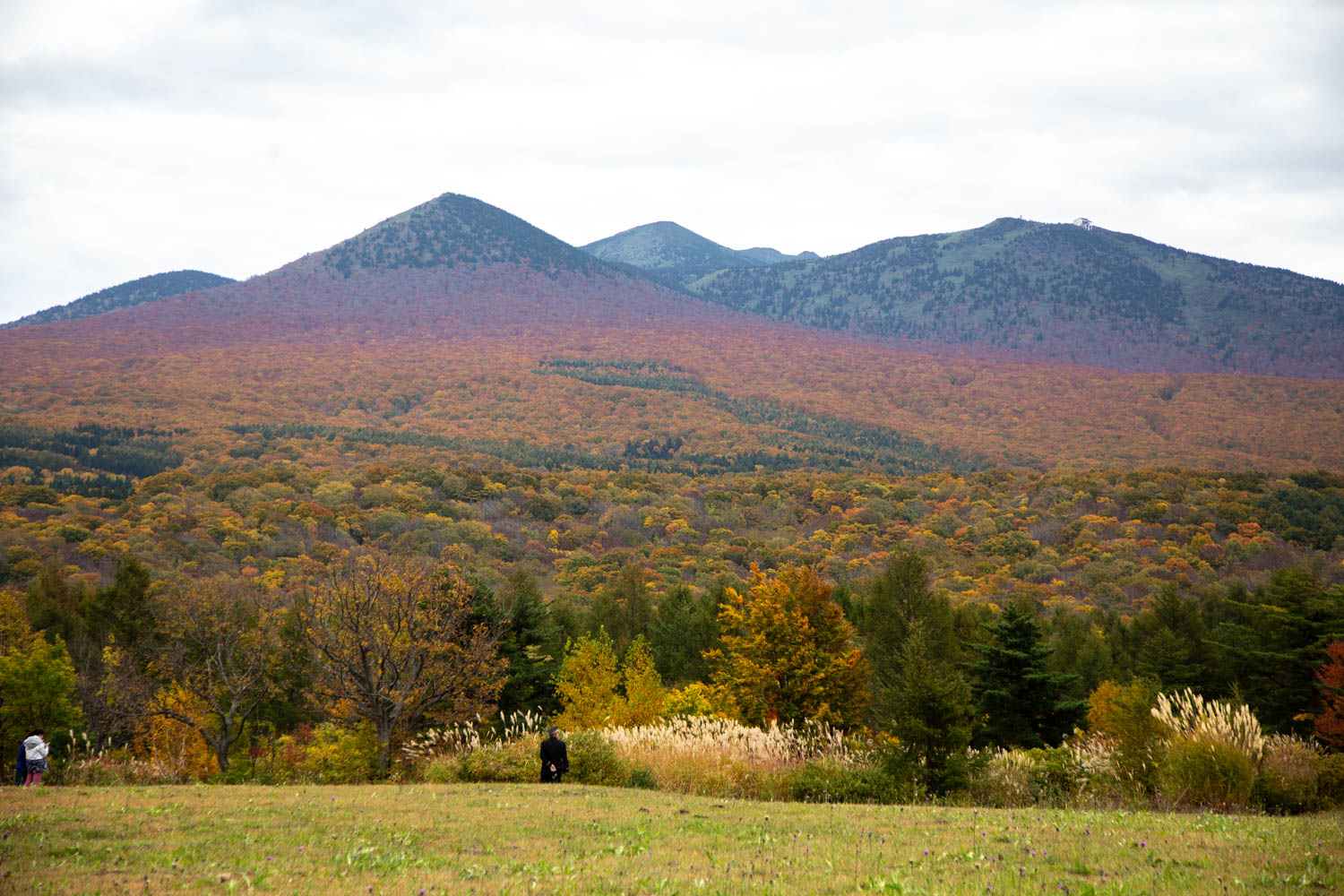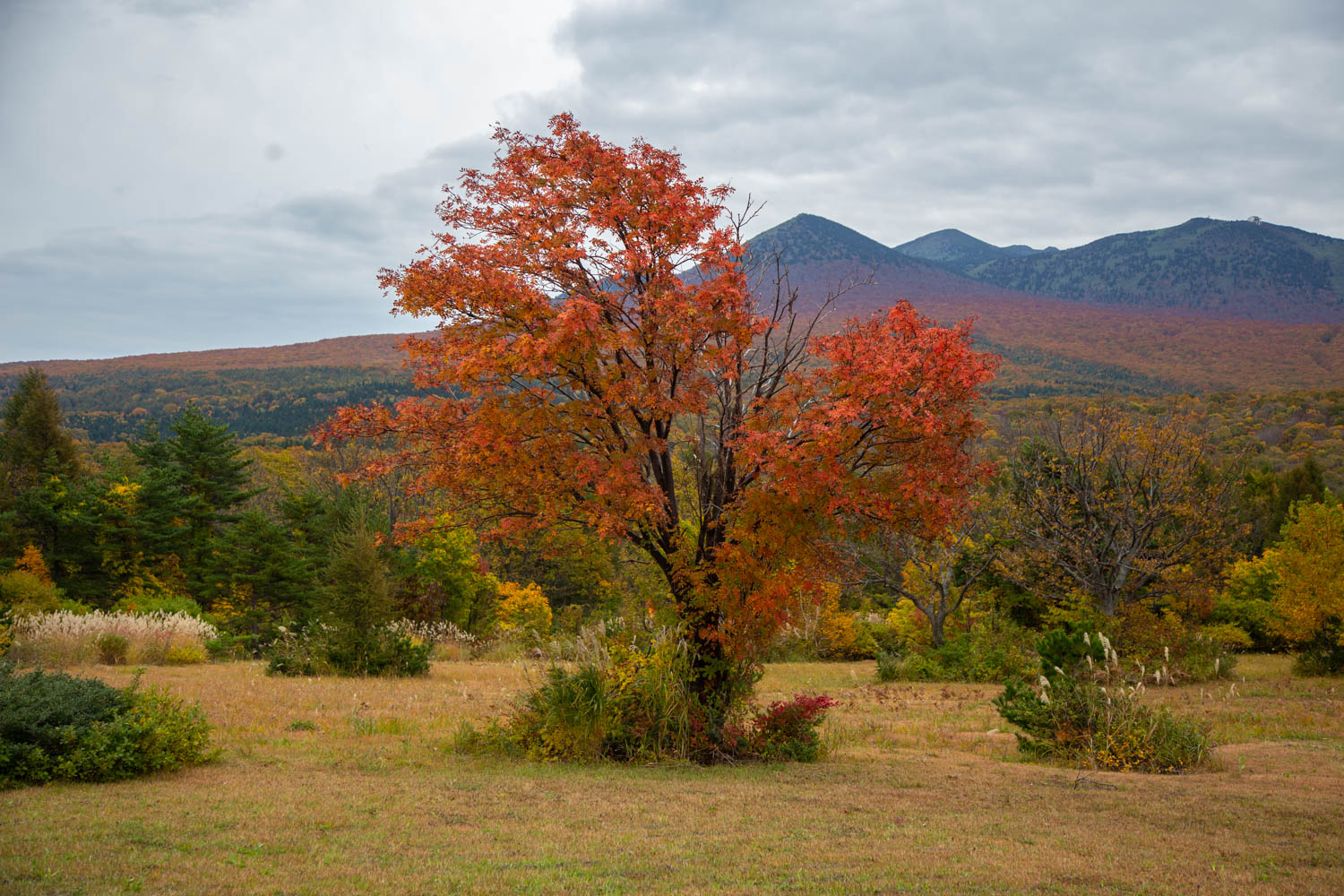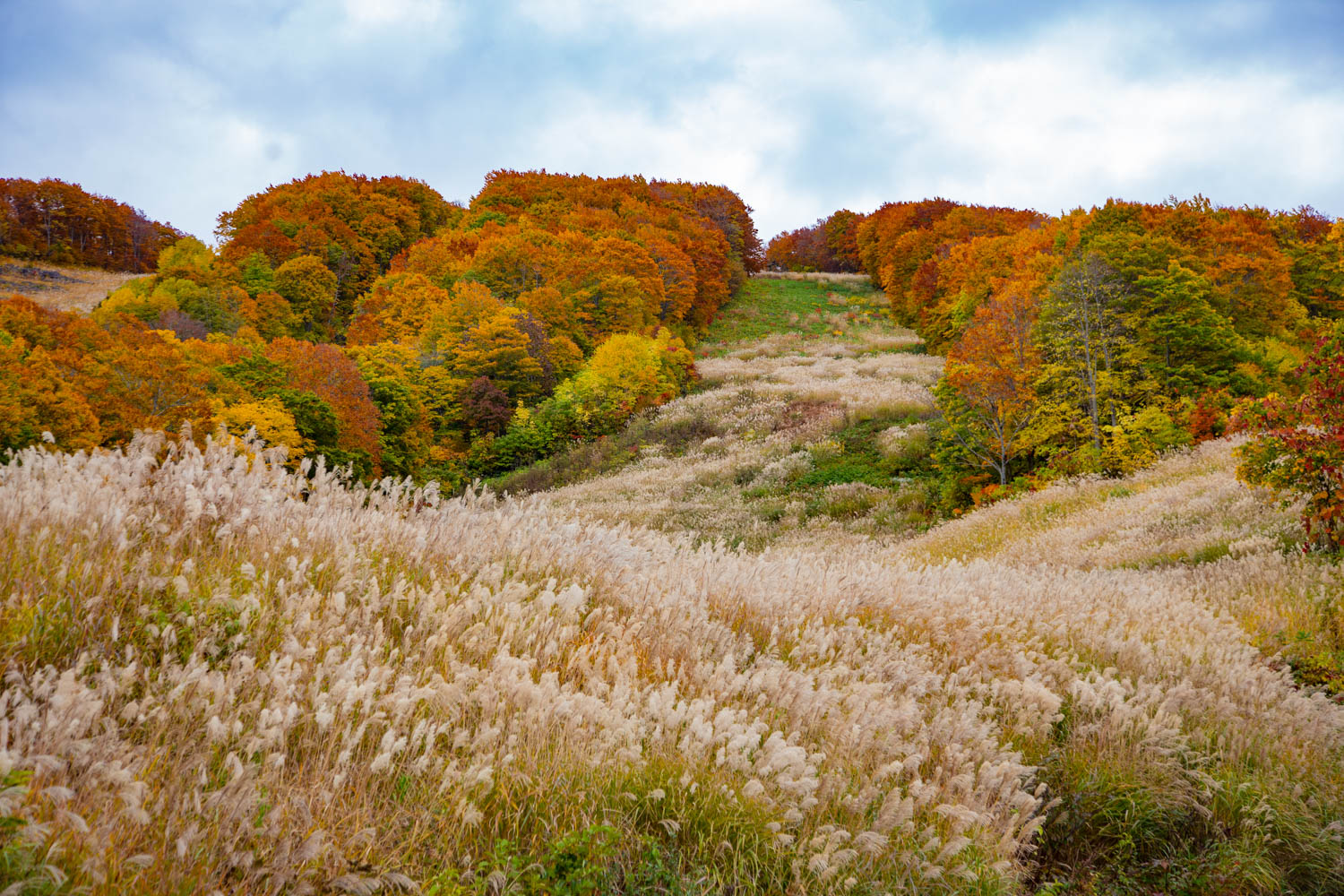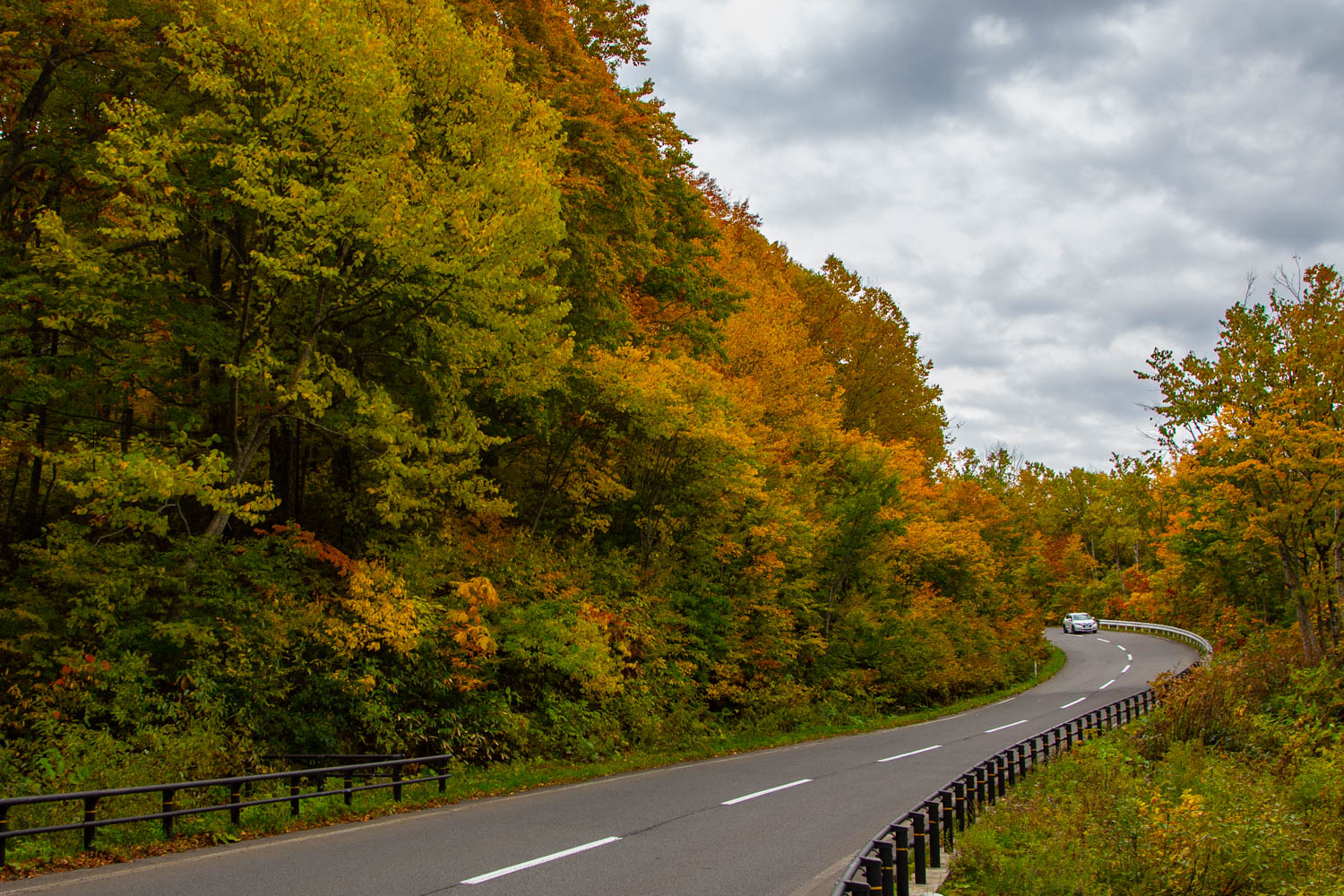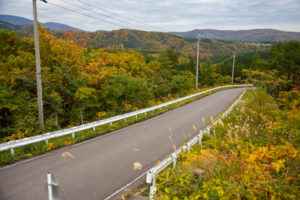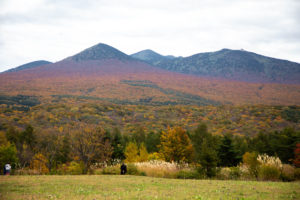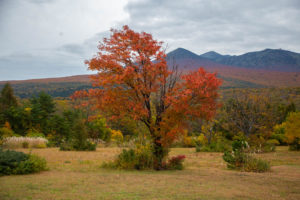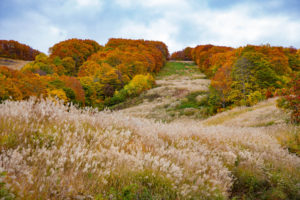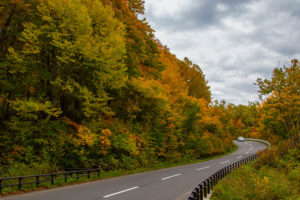 So back to the trip. The region, the Towada-Hachimantai National Park, is a huge national park stretching just south of Aomori City all the way down into Akita prefecture, and includes landmarks like Mount Hakkoda, Oirase Gorge and Lake Towada. The drive takes a bit of time, but once on the mountains the views are extremely rewarding, with undoubtedly the best autumn foliage I've seen in my life, and the drive itself through the tress aren't shabby as well. There are various stop points along the road which is definitely the biggest of perk of driving: I can just get off randomly at these points and admire the scenery instead of being at the mercy of fixed bus routes and stops.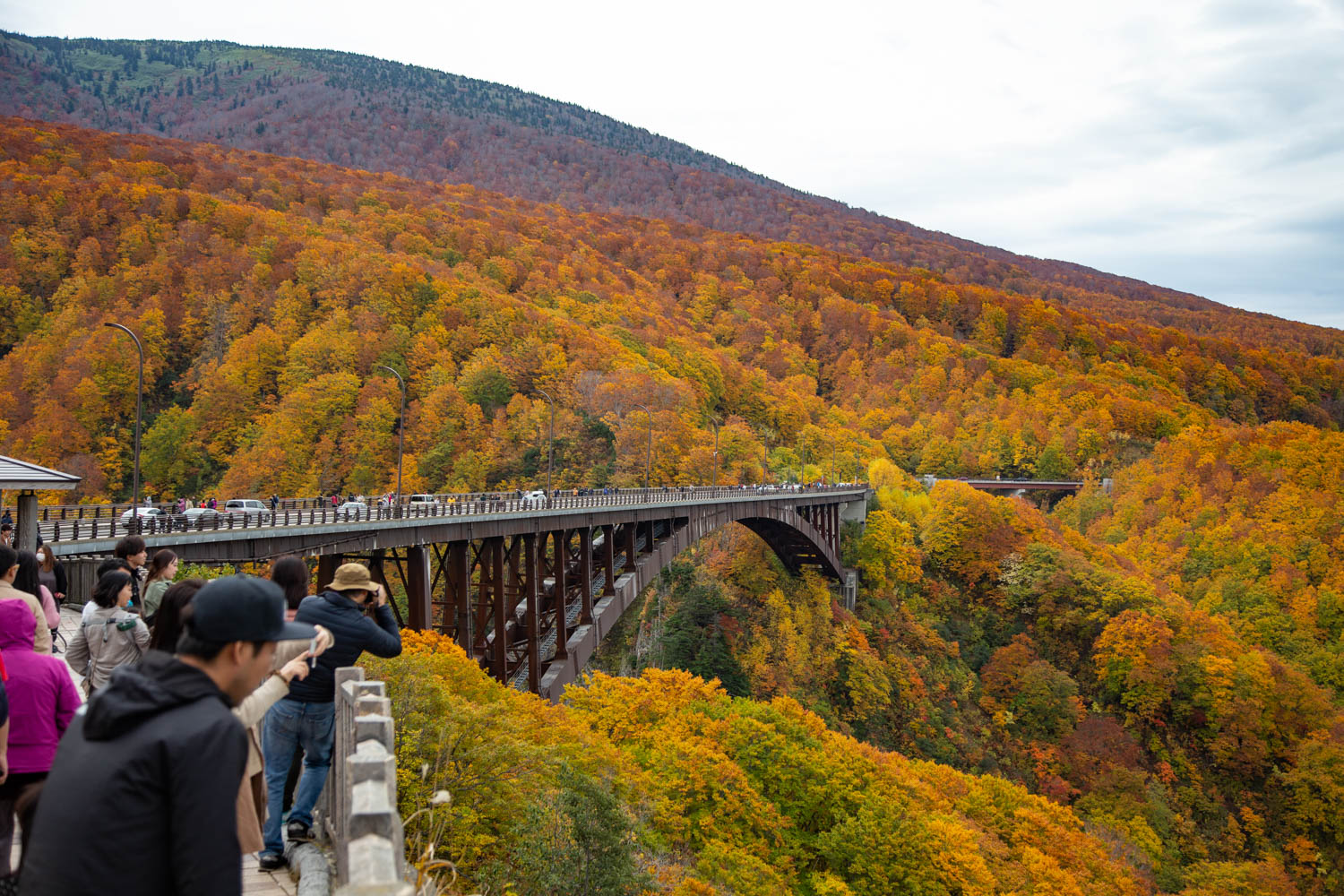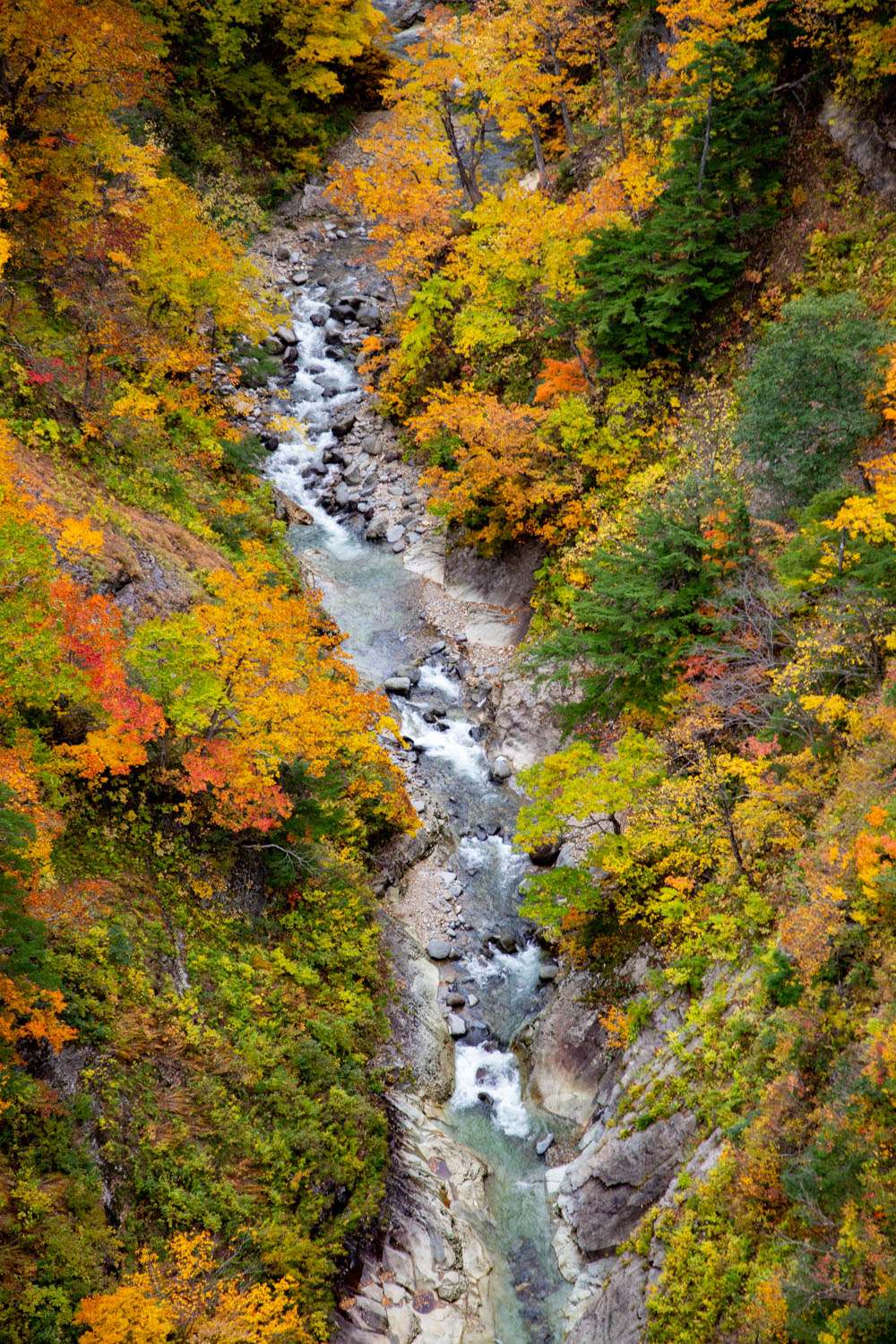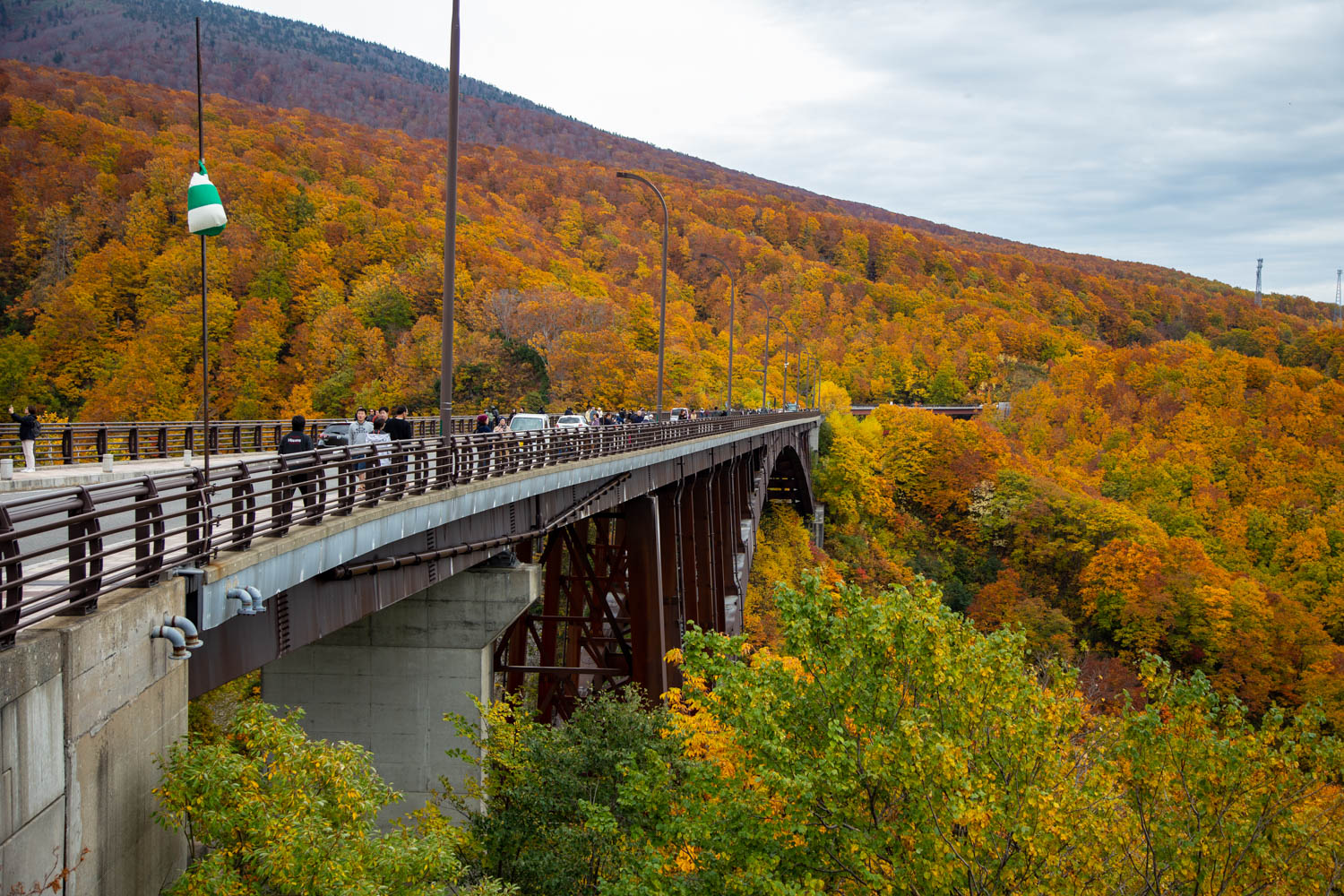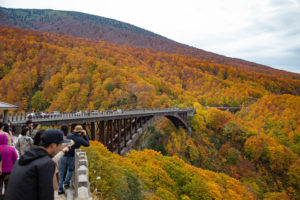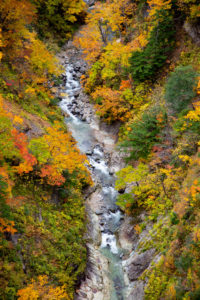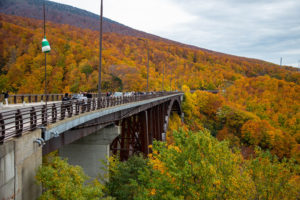 The ropeway up Mount Hakkoda was unfortunately closed for maintenance, so I had to skip that and head straight to the next landmark, Jogakura Bridge. This is essentially a huge bridge across a large canyon, but the bridge itself was very picturesque and the canyon obviously had some great views with the autumn foliage, so it was super crowded (not helped by that day being a public holiday as well).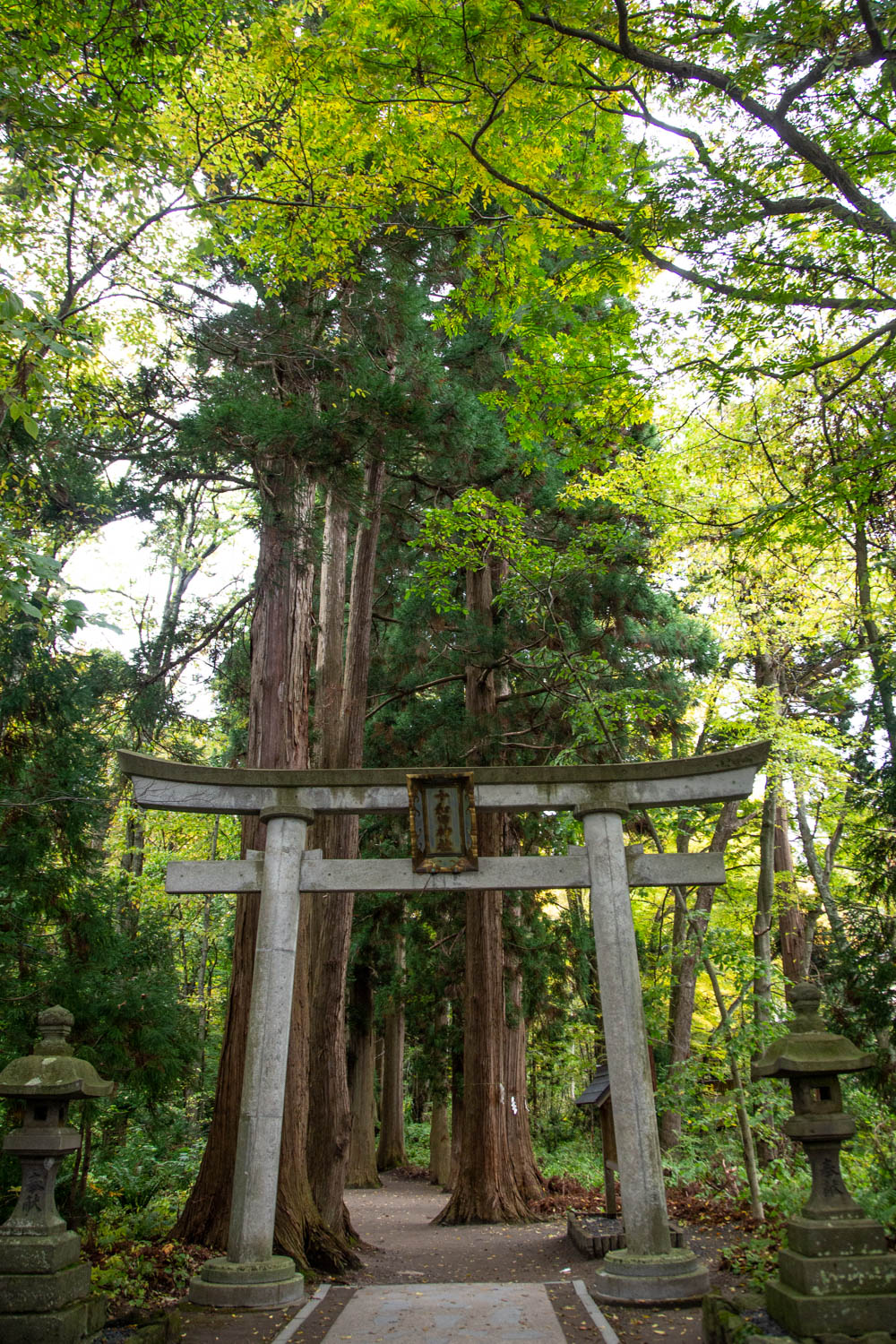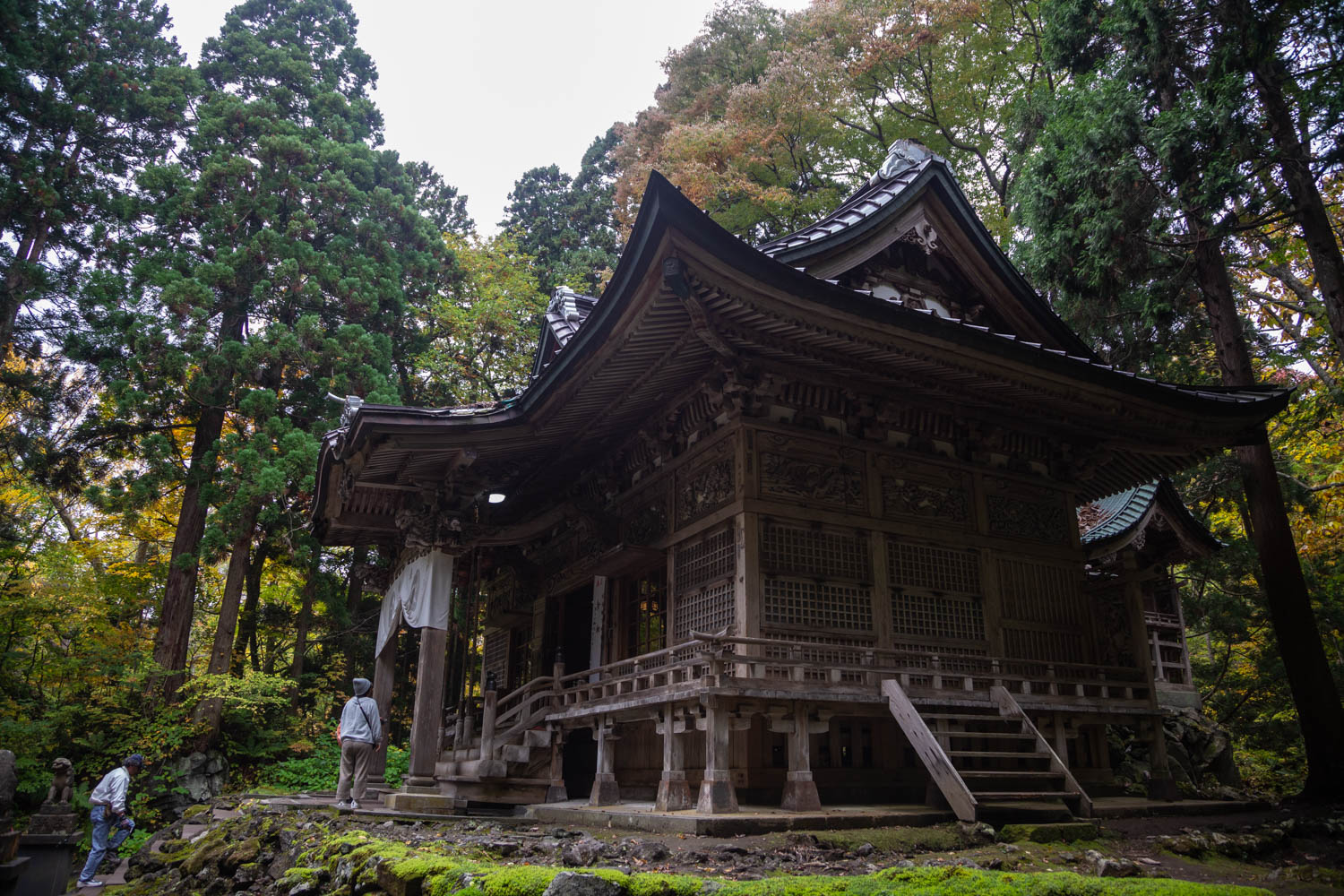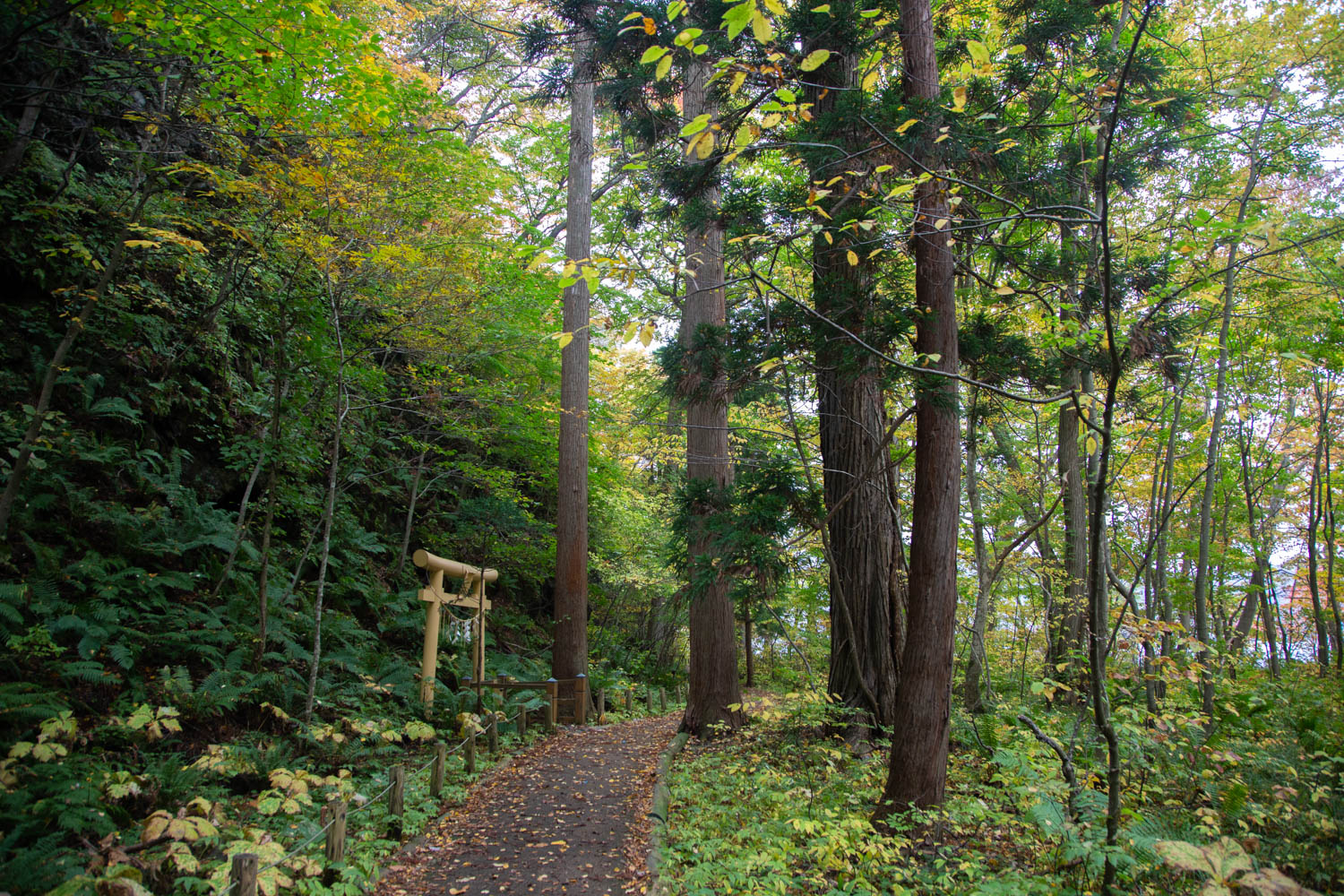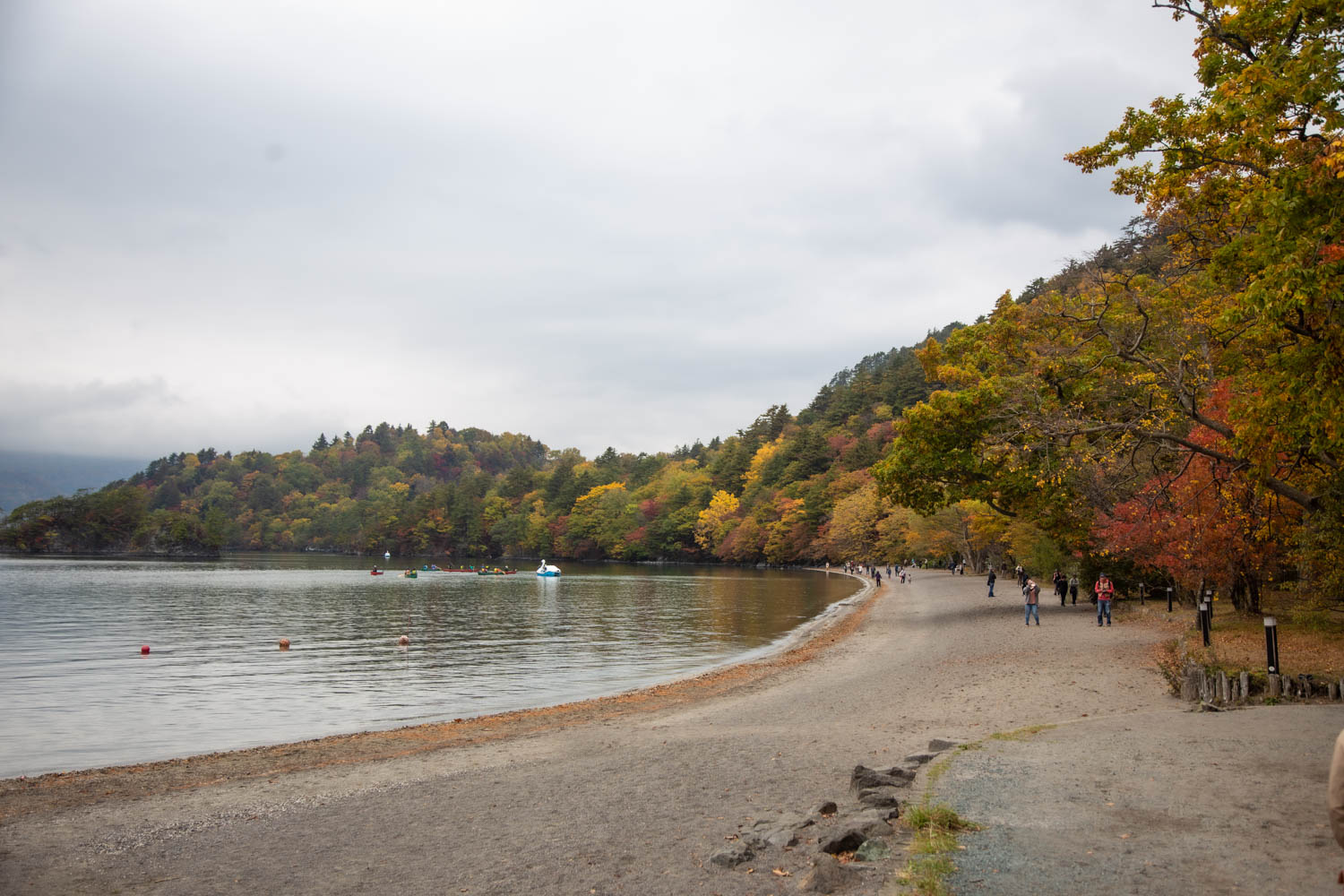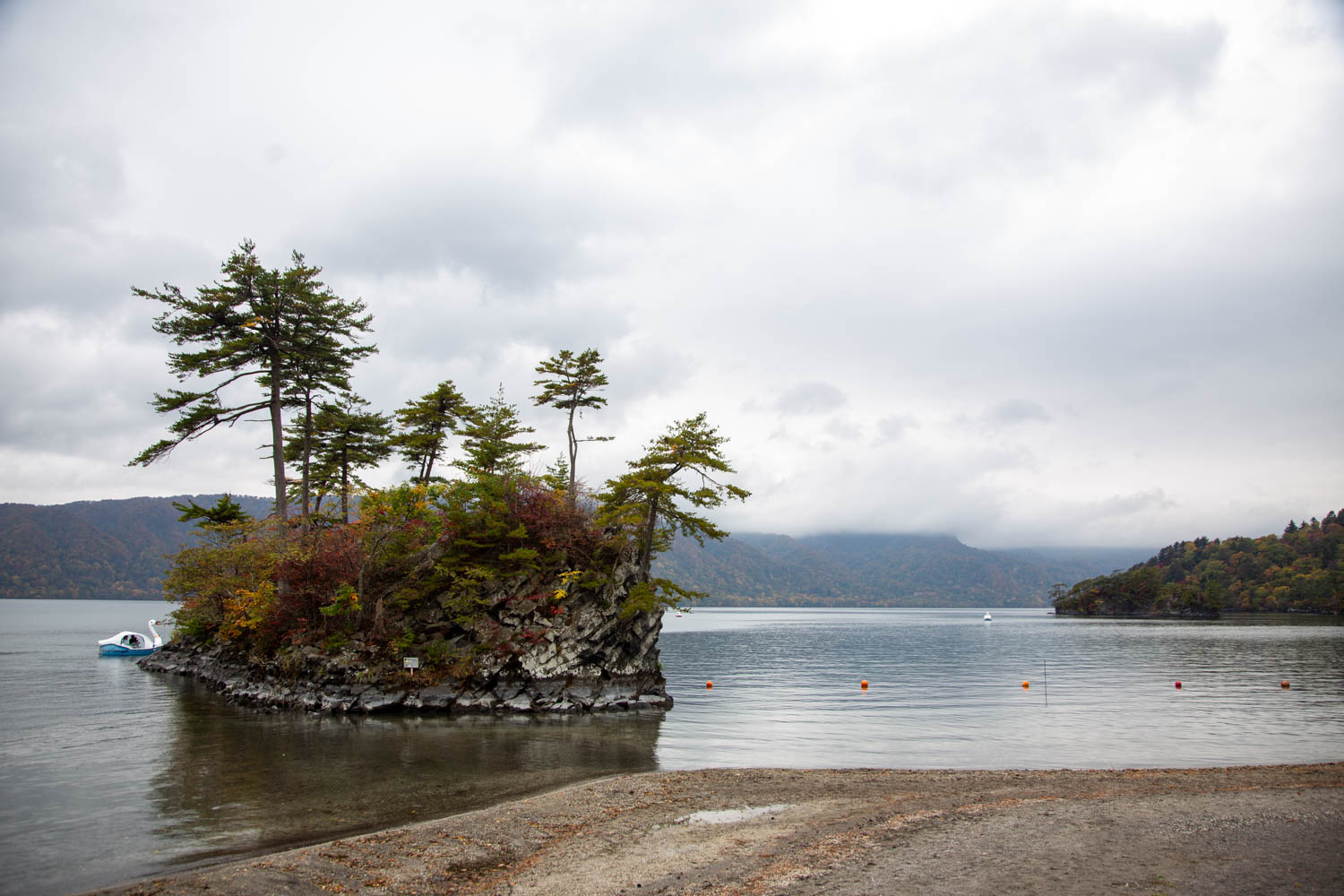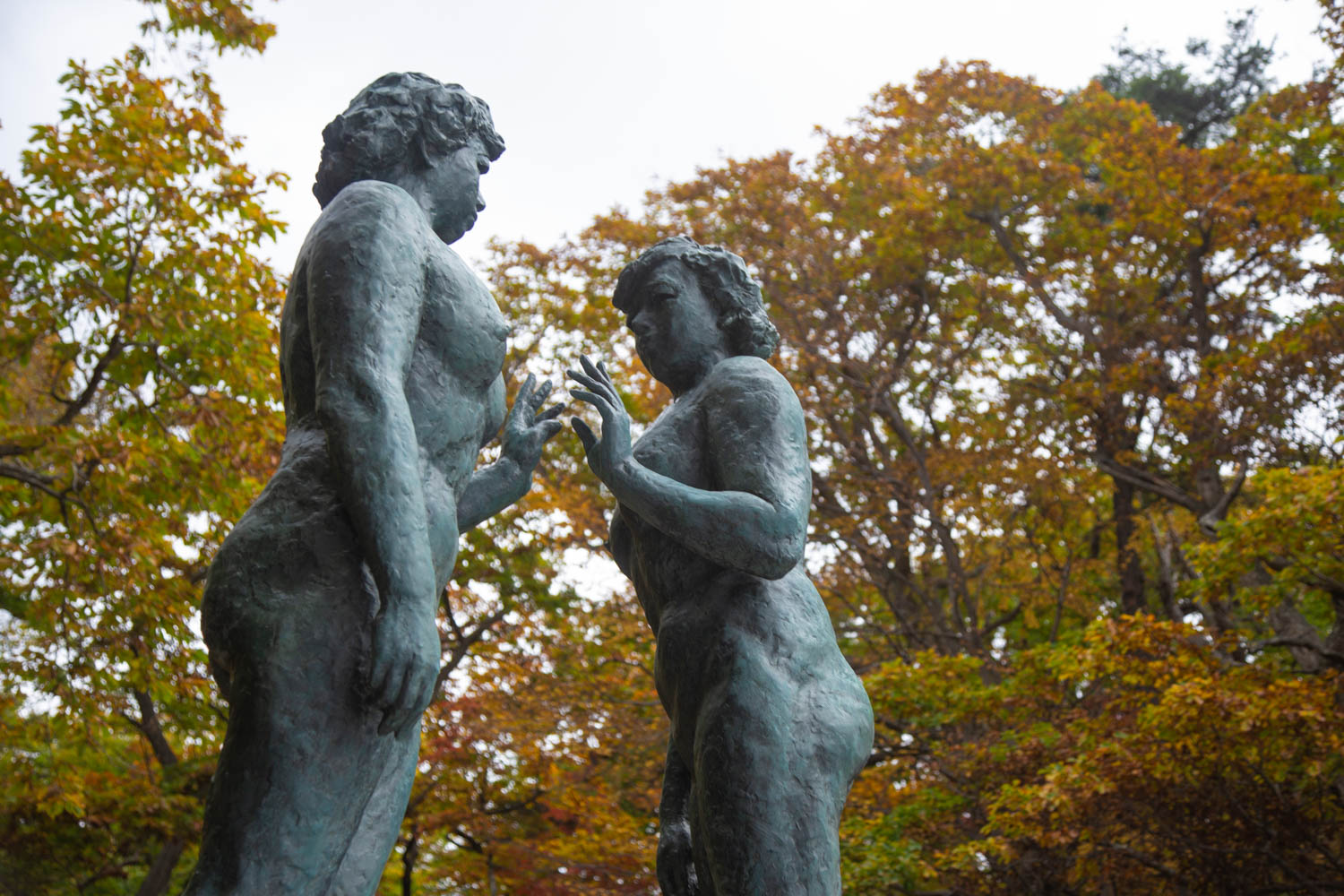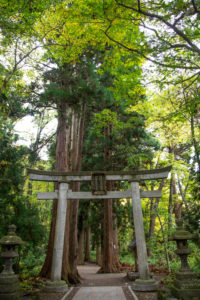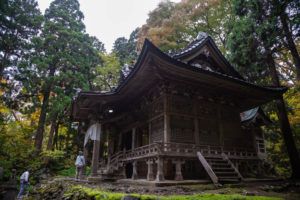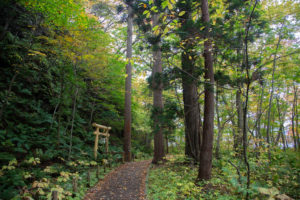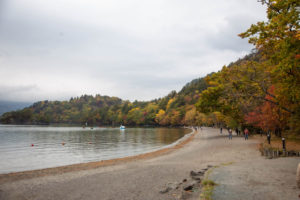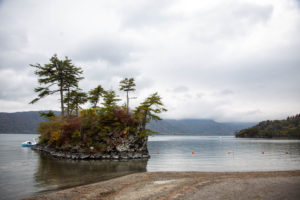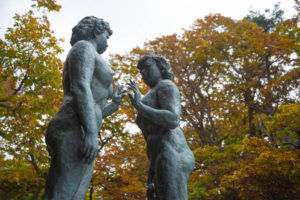 Unfortunately I lost my phone immediately after this (let's not talk about it anymore), so I spent the next 2 hours or so driving around looking for possible information centers locations, driving down a wrong road with no possible U-turn point, until I finally found myself at Lake Towada, which is also home to Towada Shrine. It was pretty cloudy by the time I reached so the views of the lakes weren't as awesome as it could be. The shrine was pretty nice though, located within the forest of cedar trees which kind of gave it a pretty mystical feeling.
I have to give a shoutout to the police officer's kid here as a side note. I made the police report for my lost phone at the police station here, entering and leaving 3 separate times for various reasons, and each time the officer's kid ran out to greet me "konnichiwa". Super cute, and kind of helped to make my crappy day a bit better.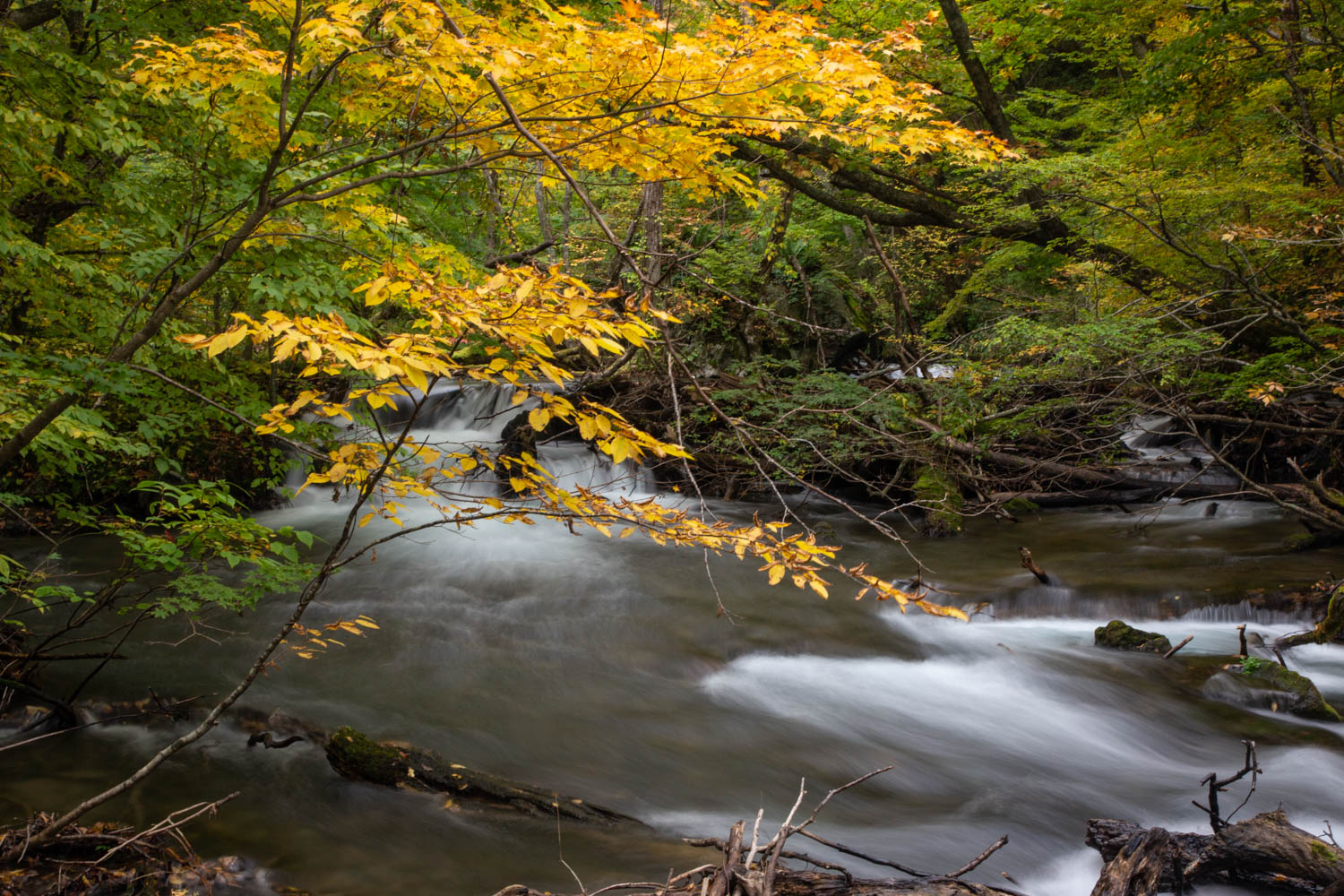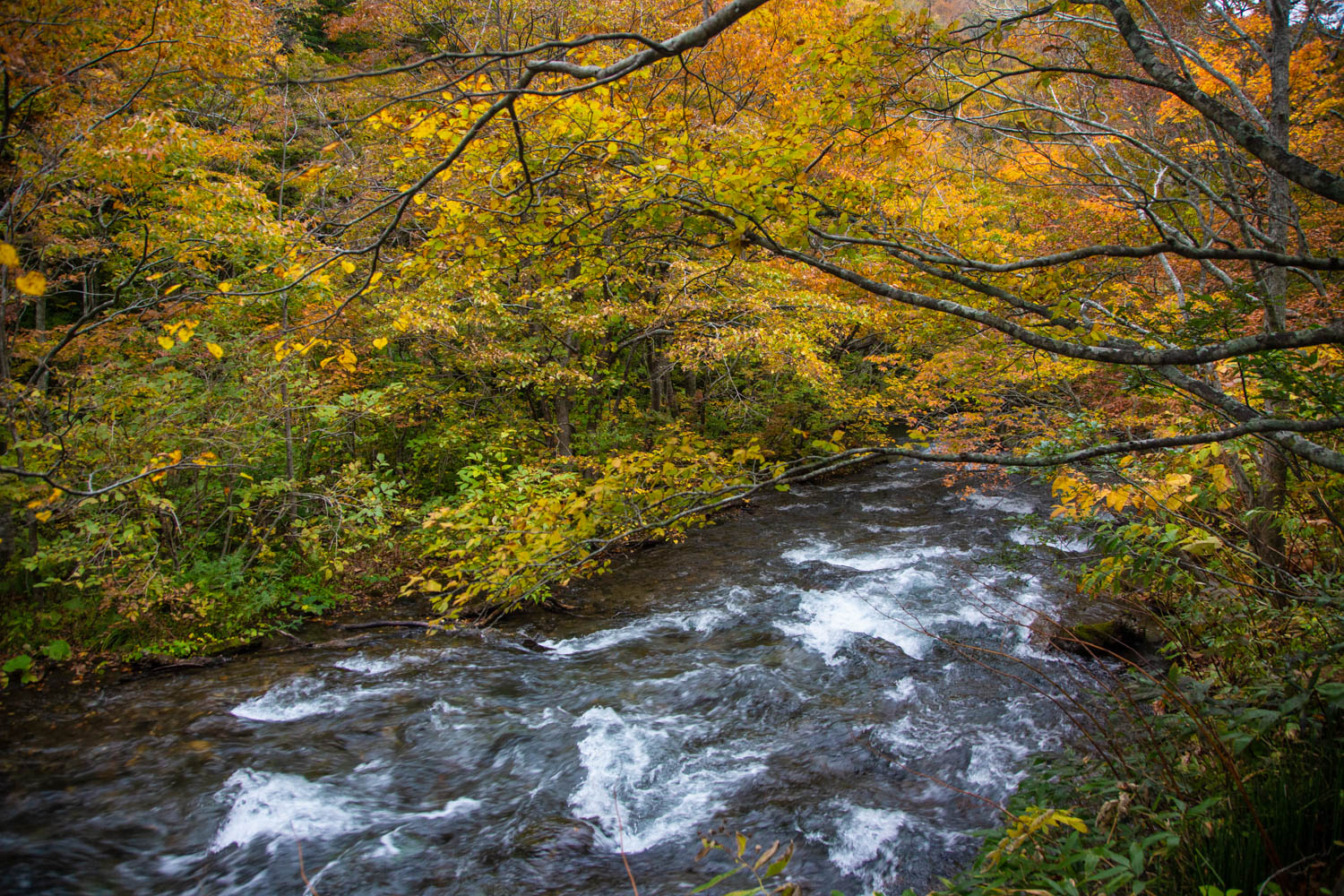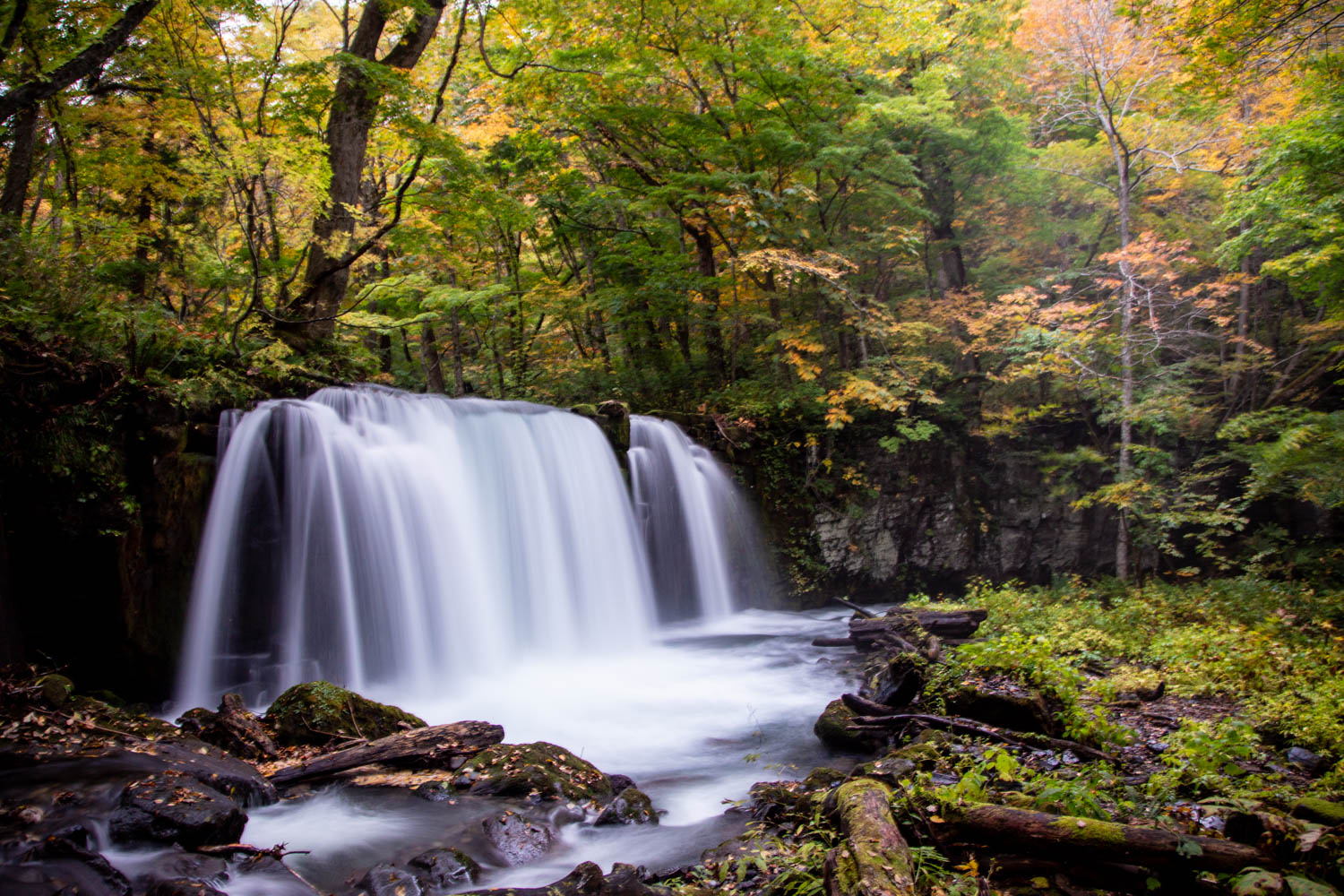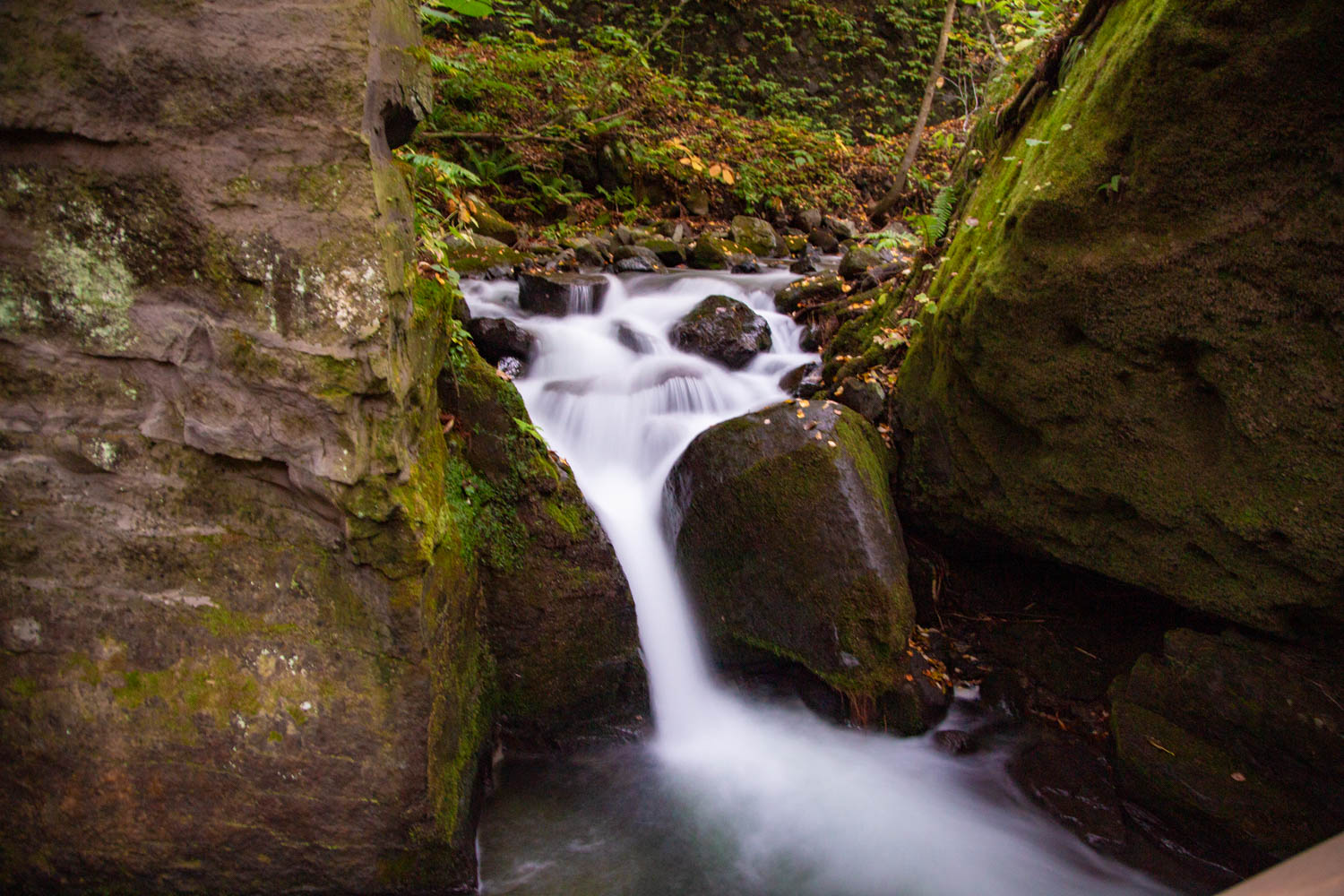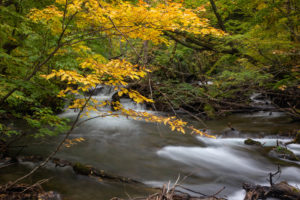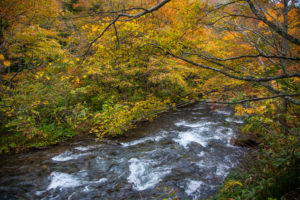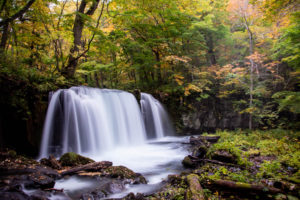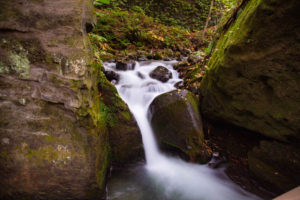 Rounding off the trip is a stop at Oirase Gorge, which I should have visited before Lake Towada if everything had gone according to plan. Due to the unexpected change in plan, I ended up dropping by only around sunset time. I had a small window before it went completely dark, so I did manage to capture a few shots of the river and a couple of waterfalls along the gorge. Not completely a waste, but still a pity I didn't get to spend more time here as the scenery here was supposed to be quite awesome.
Morioka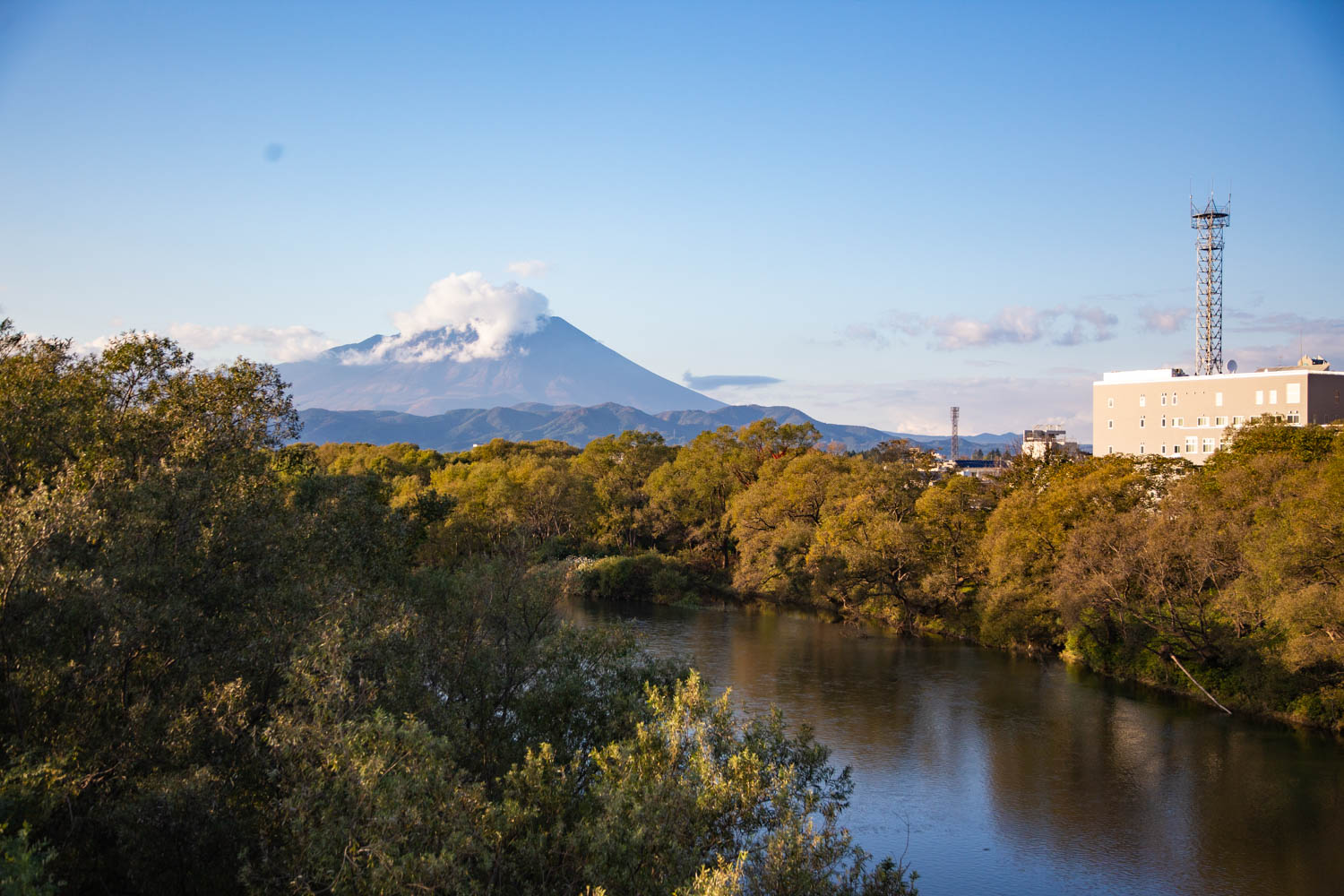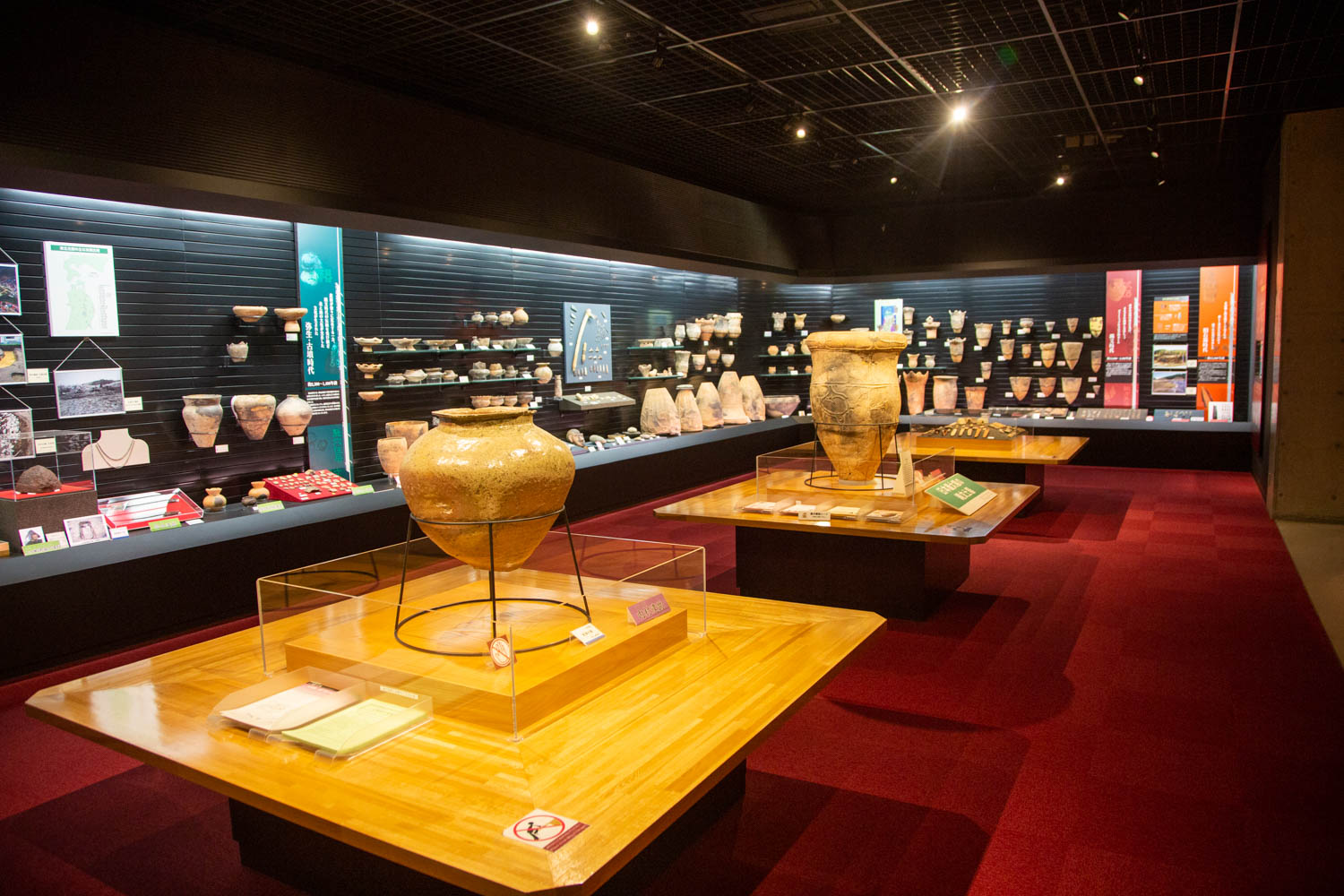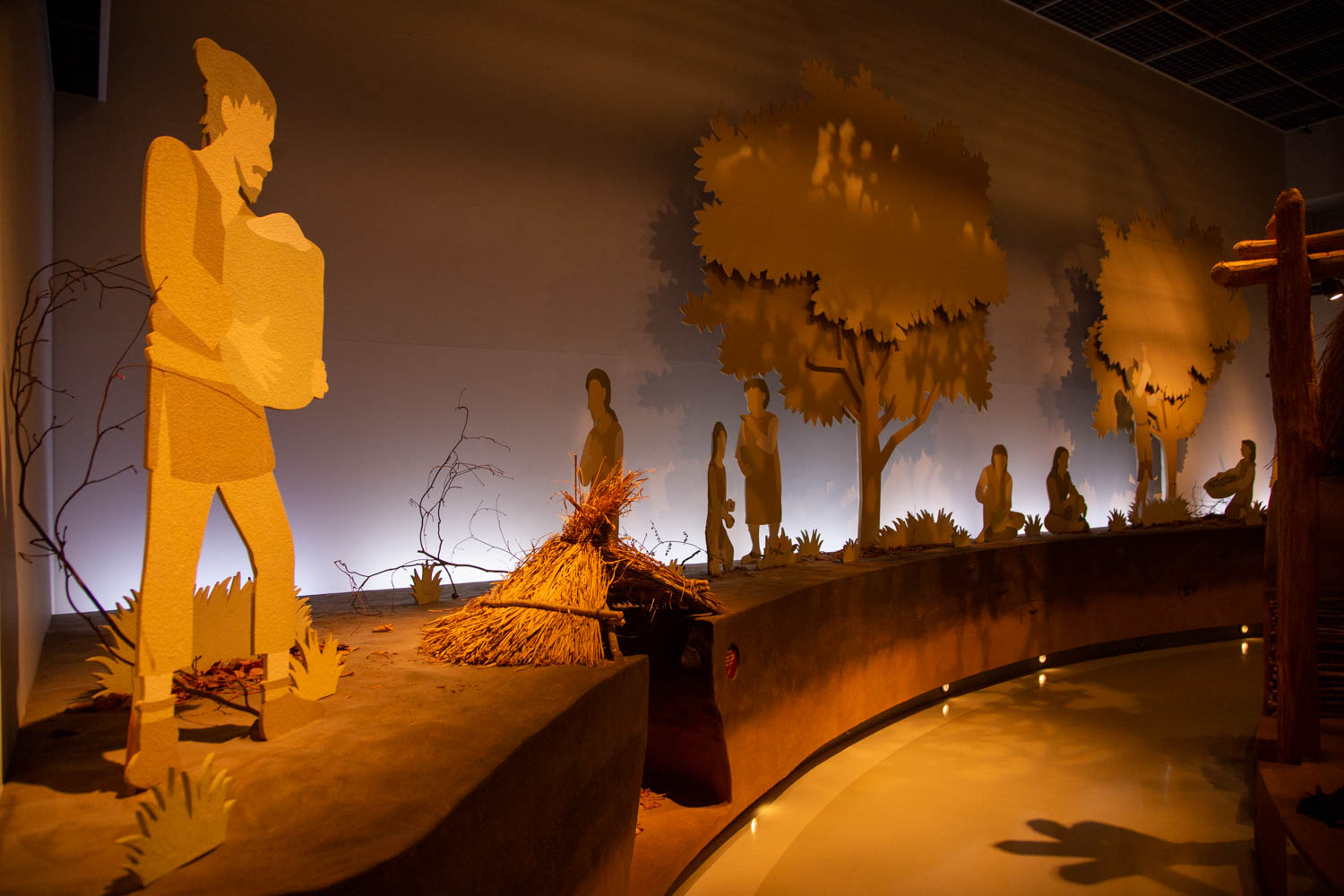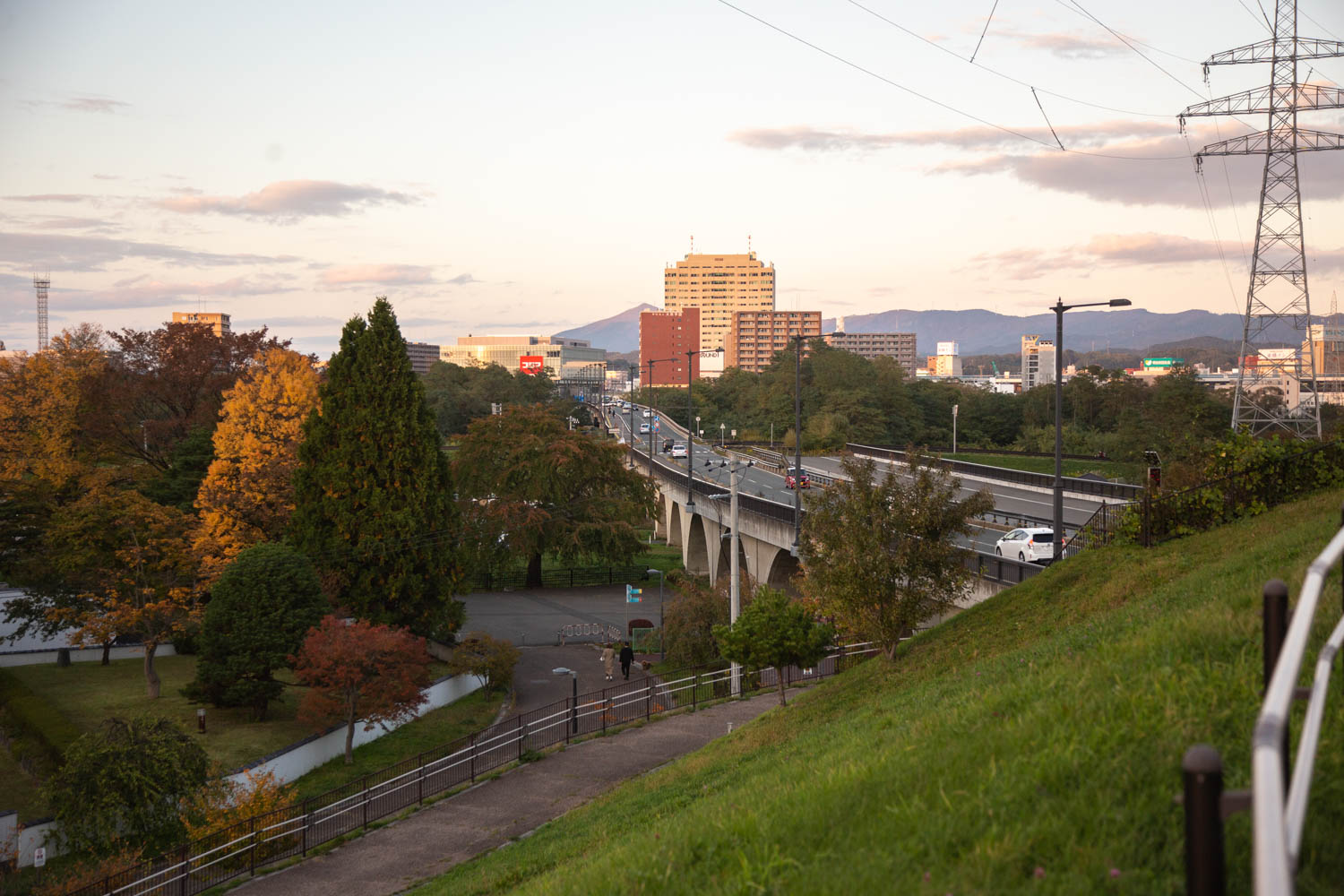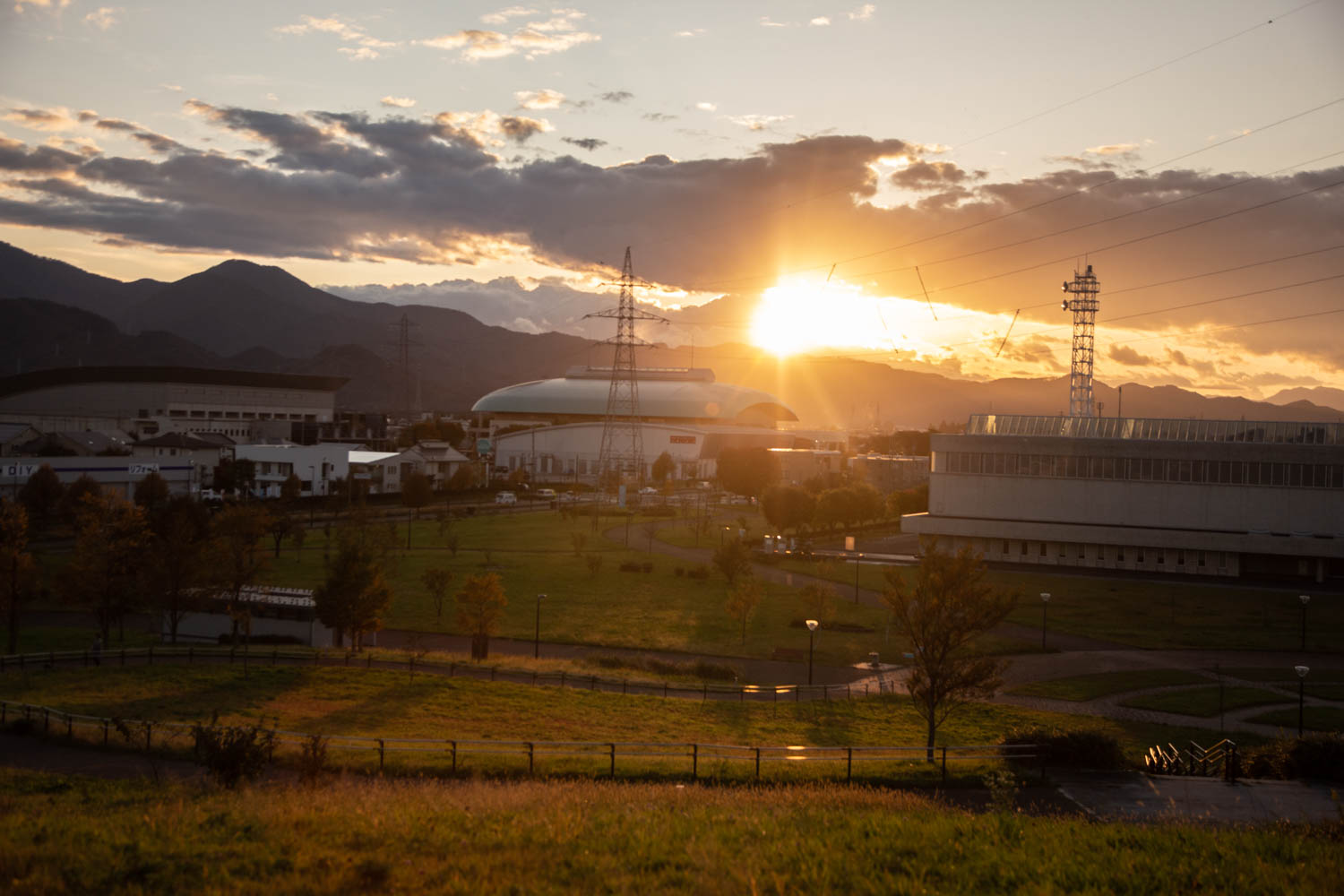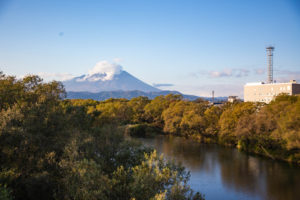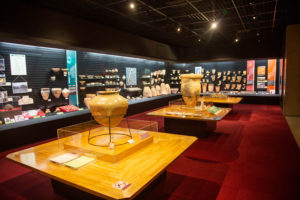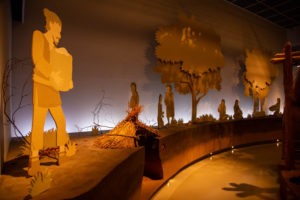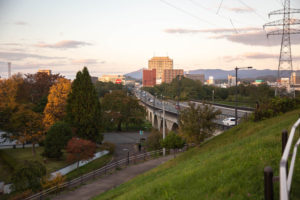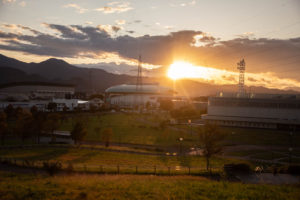 Thanks to the phone screw up and trying to settle it the next day, I lost most of the time I had allocated for my next location: Morioka, the capital city of Iwate, and basically had like 2 hours or so before I had to grab a train back to Aomori to pick up my phone. In this time I only had time to explore a park nearby my hotel, which had some nice view of Mount Iwate in the distance. The park is also home to a couple of small museums, where i decided to waste some time in the archaeological museum, which is essentially full of pots excavated from the area. But hey, at a 200 yen entry fee I'm not going to complain about looking at pots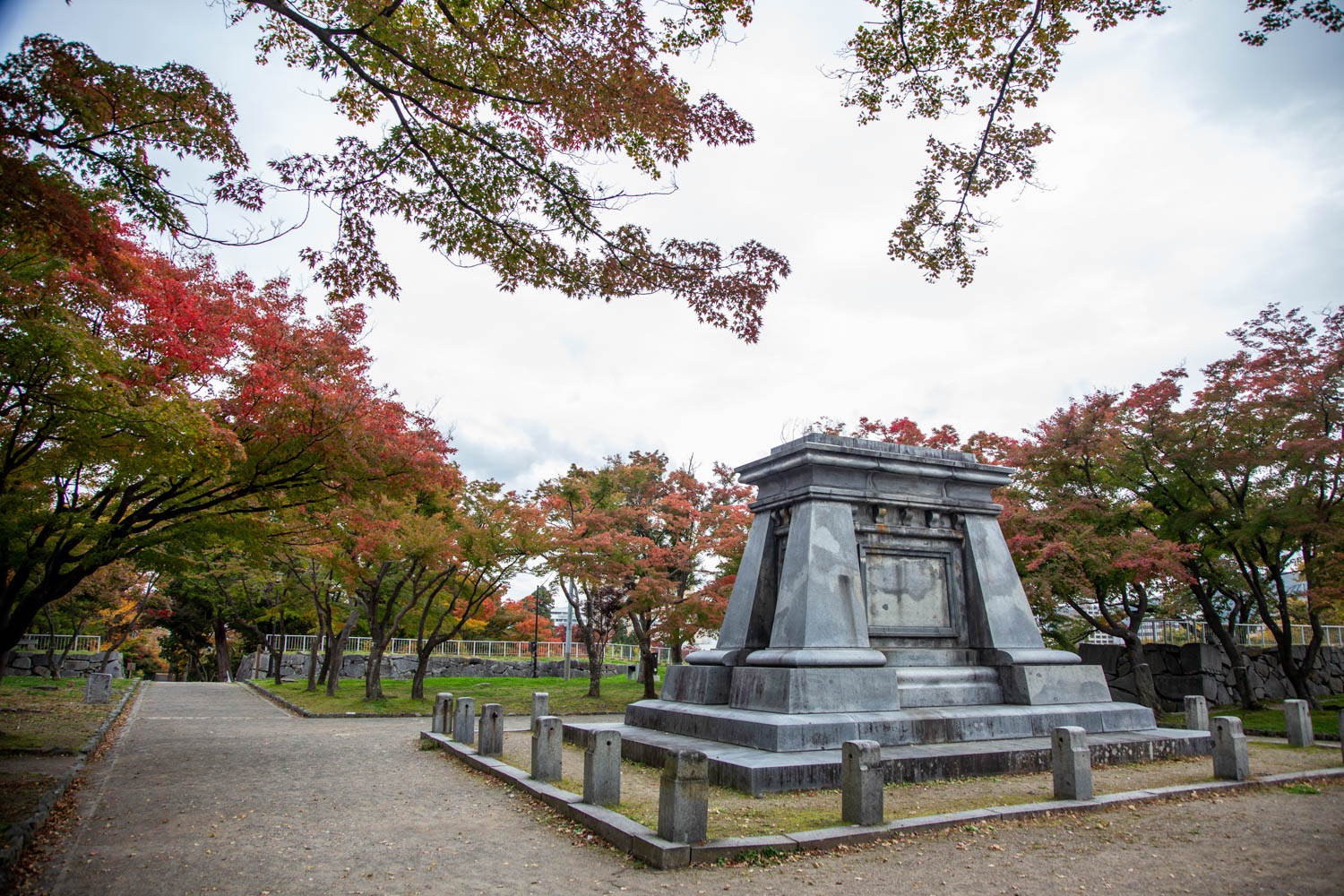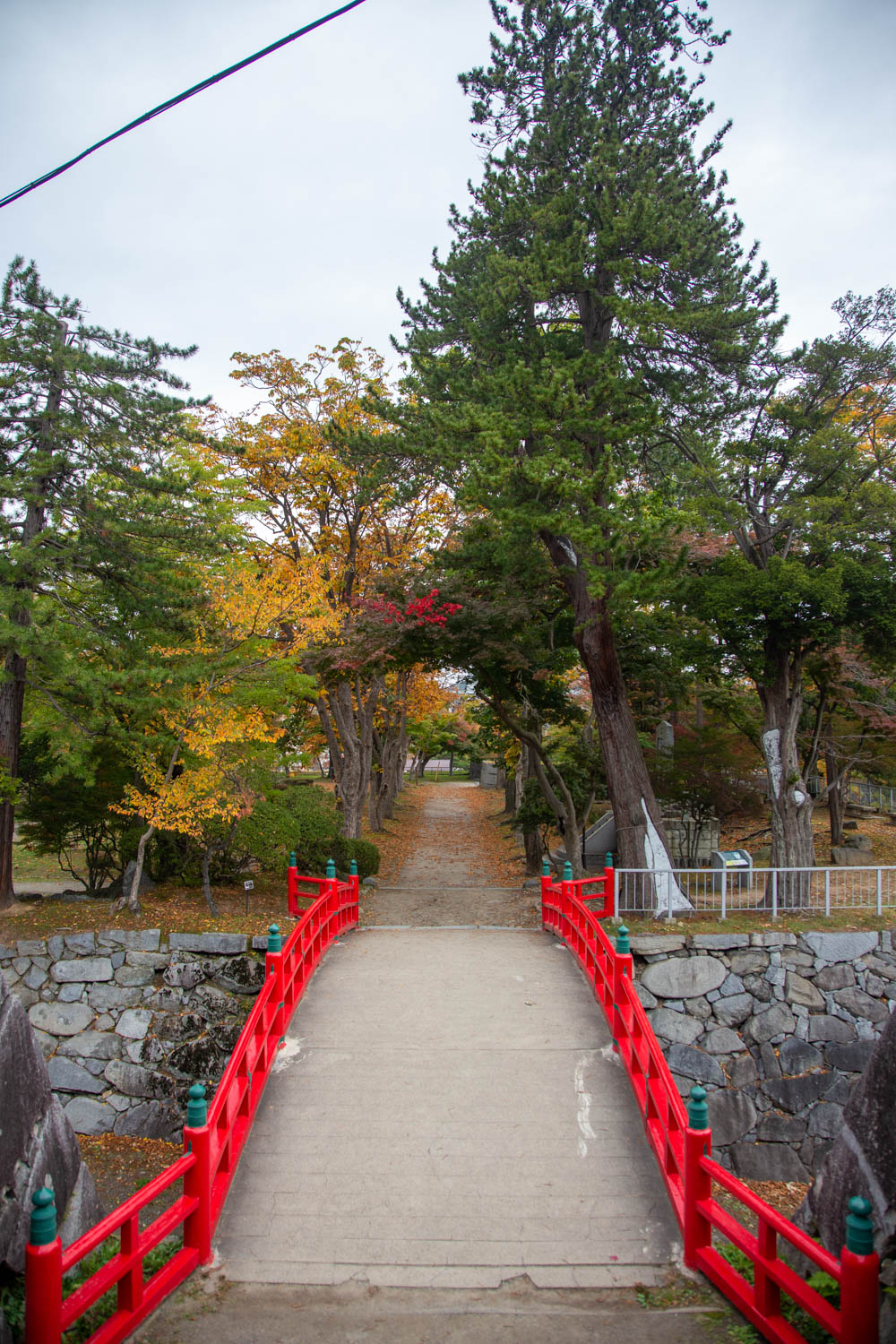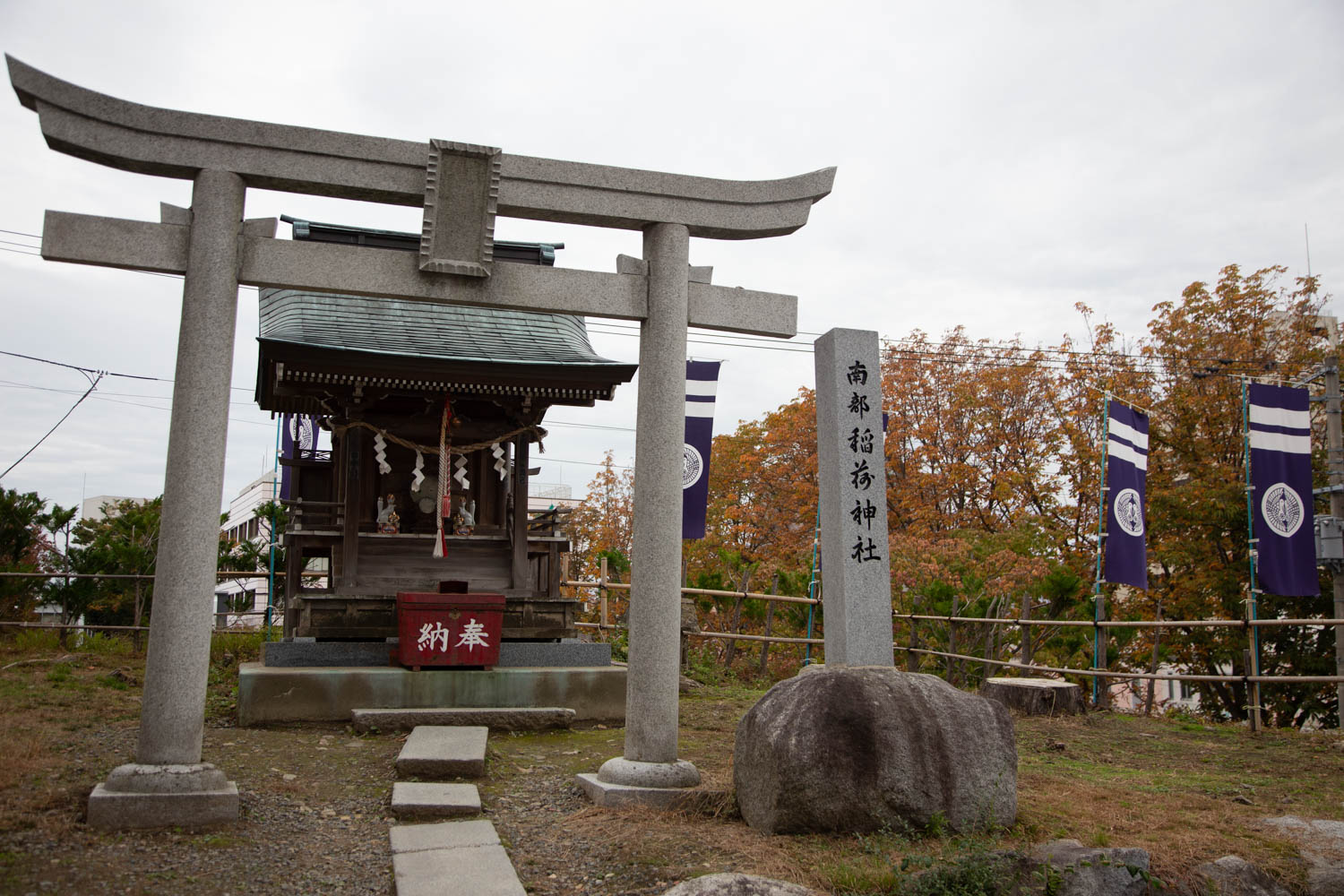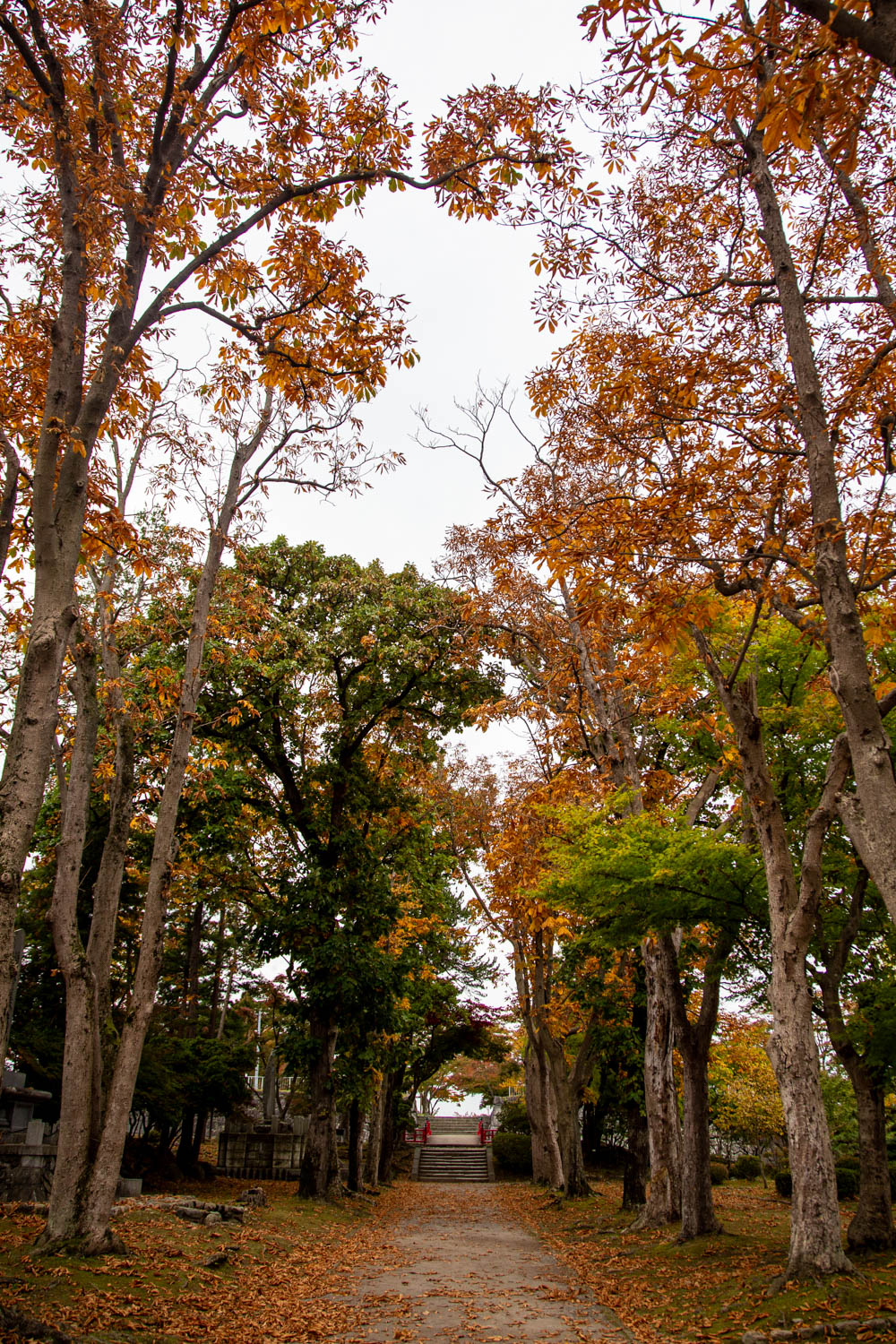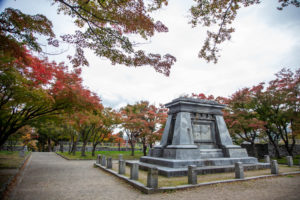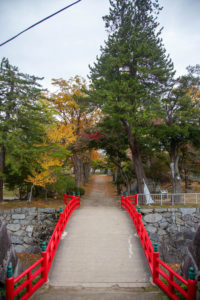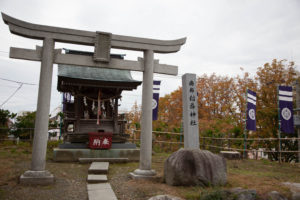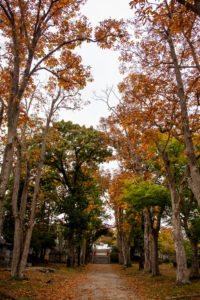 Meanwhile, to make up for that lost time, I shifted a couple of hours from my next destination to spend my last morning at Iwate Park, which is also home the former site of Morioka Castle. There are a couple of monuments commemorating the castle and the history of the area, surrounded by trees that were starting to turn red which made it pretty nice. A bit small overall, but it was a relatively nice place for a morning stroll.
Hiraizumi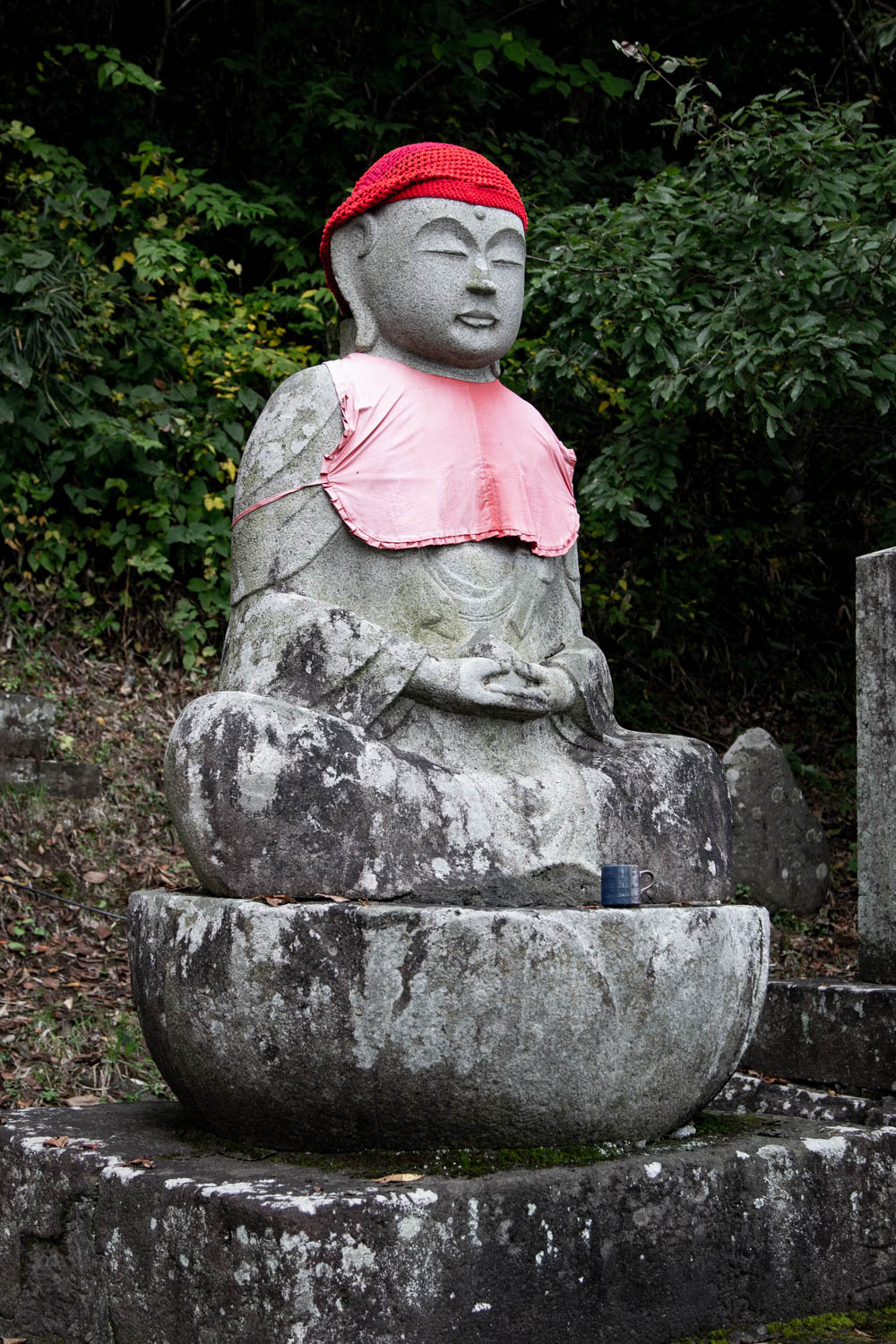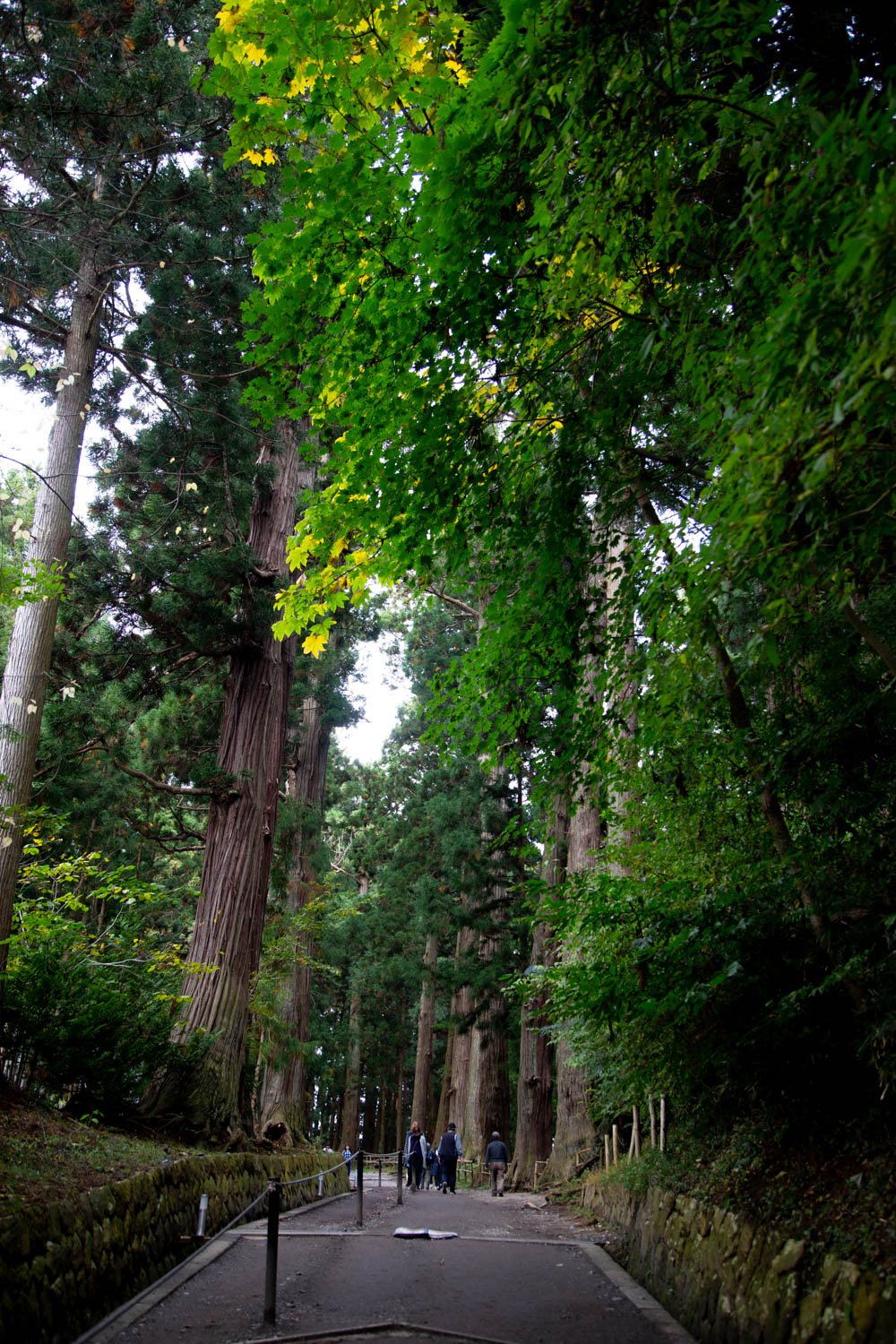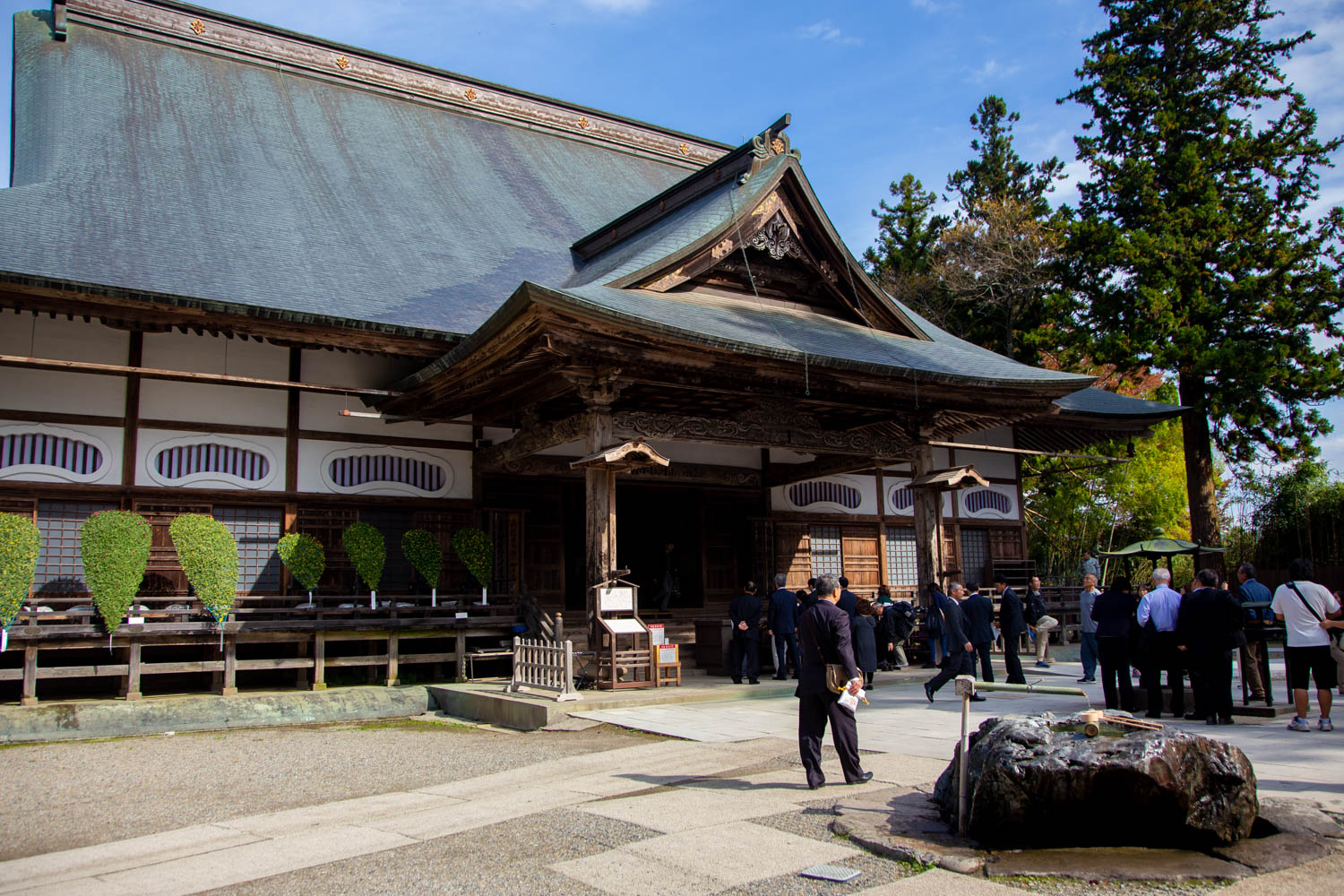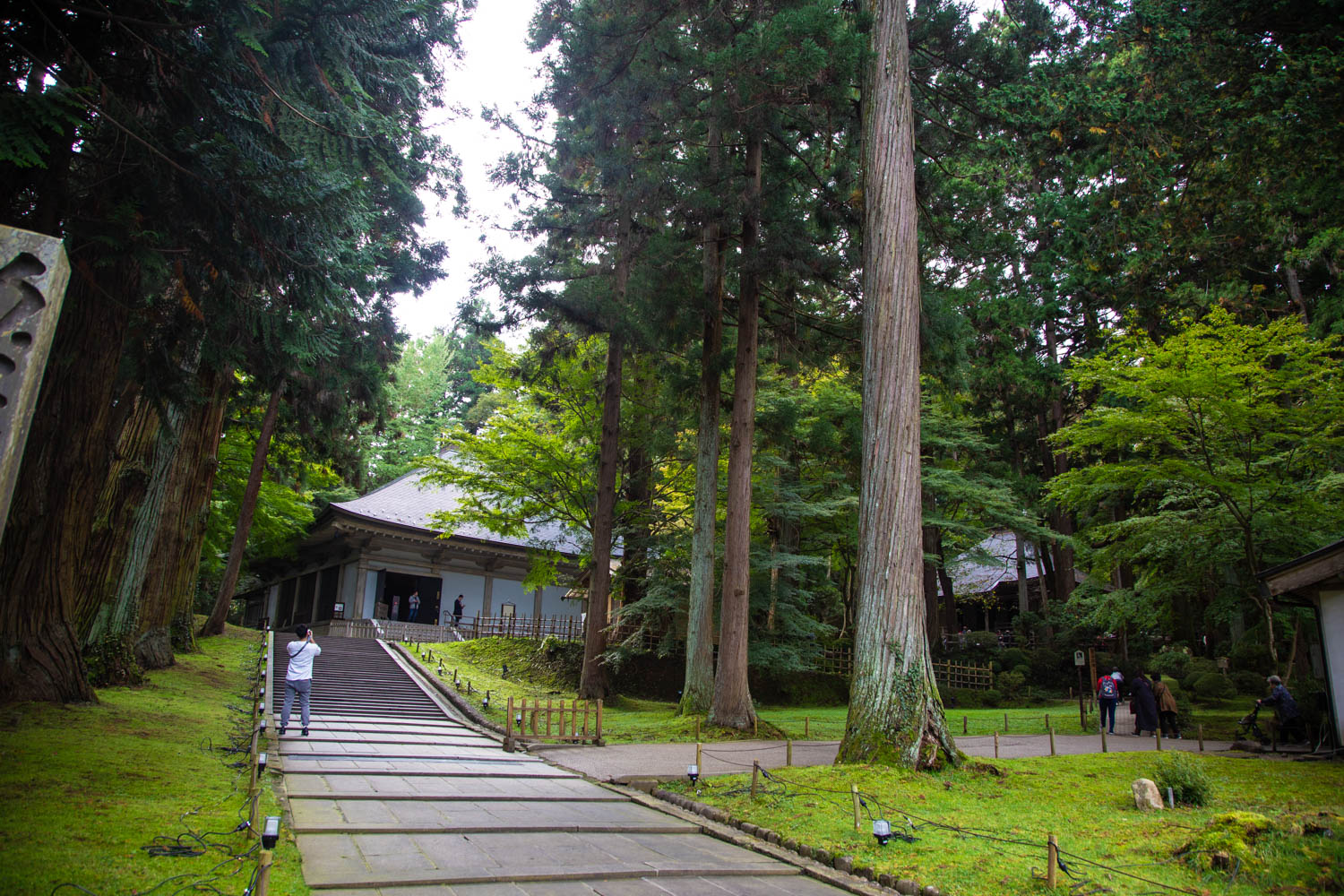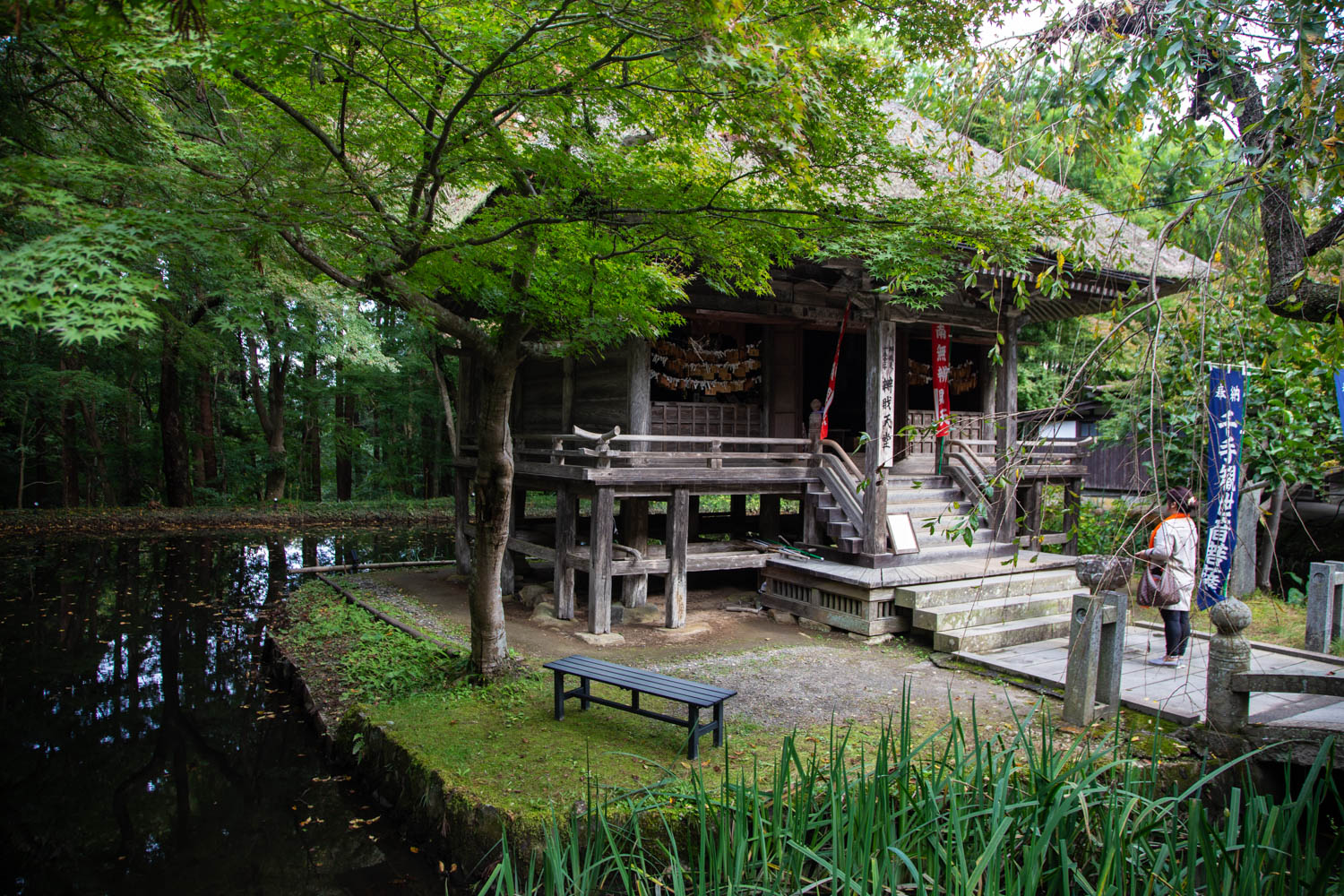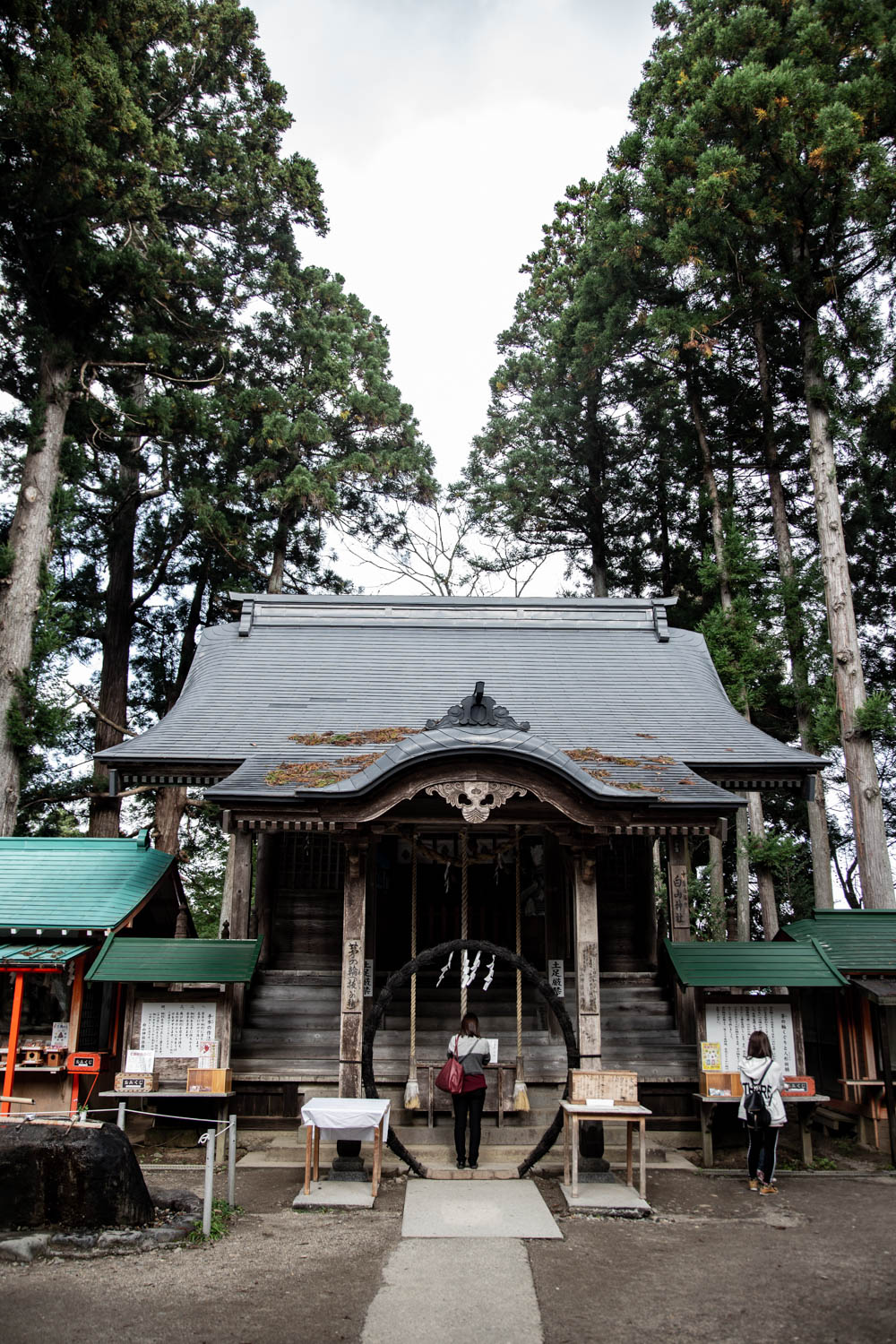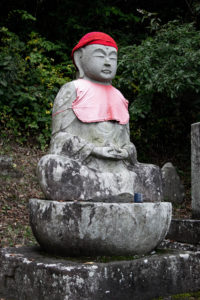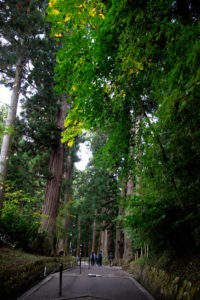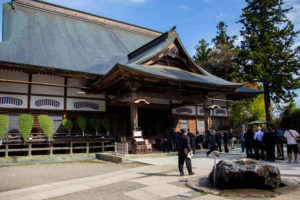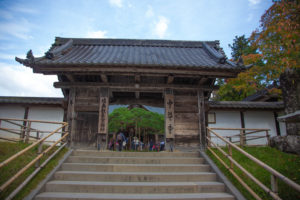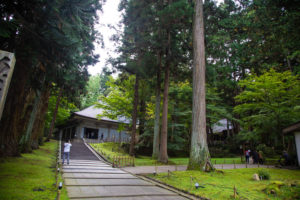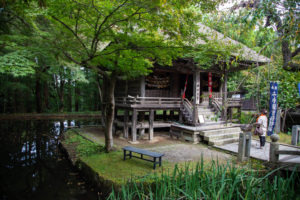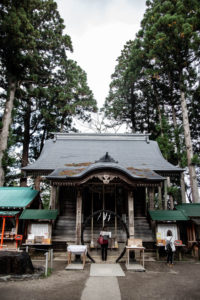 A quaint little town home to a number of shrines, the most famous of which is the Chusonji Temple, which is a pretty large complex consisting of a number of smaller shrines as well. The journey up to the main shrine grounds goes up a small hill through a forest, which would have been pretty meditative if there wasn't a crowd of tourists heading up as well. One of the buildings here was supposed to be covered in gold plates much like the famous Kinkaku-ji in Kyoto, unfortunately I didn't do my research and skipped out on it because the area was a paid entry one, I would have gone in if I knew.
Genbikei Gorge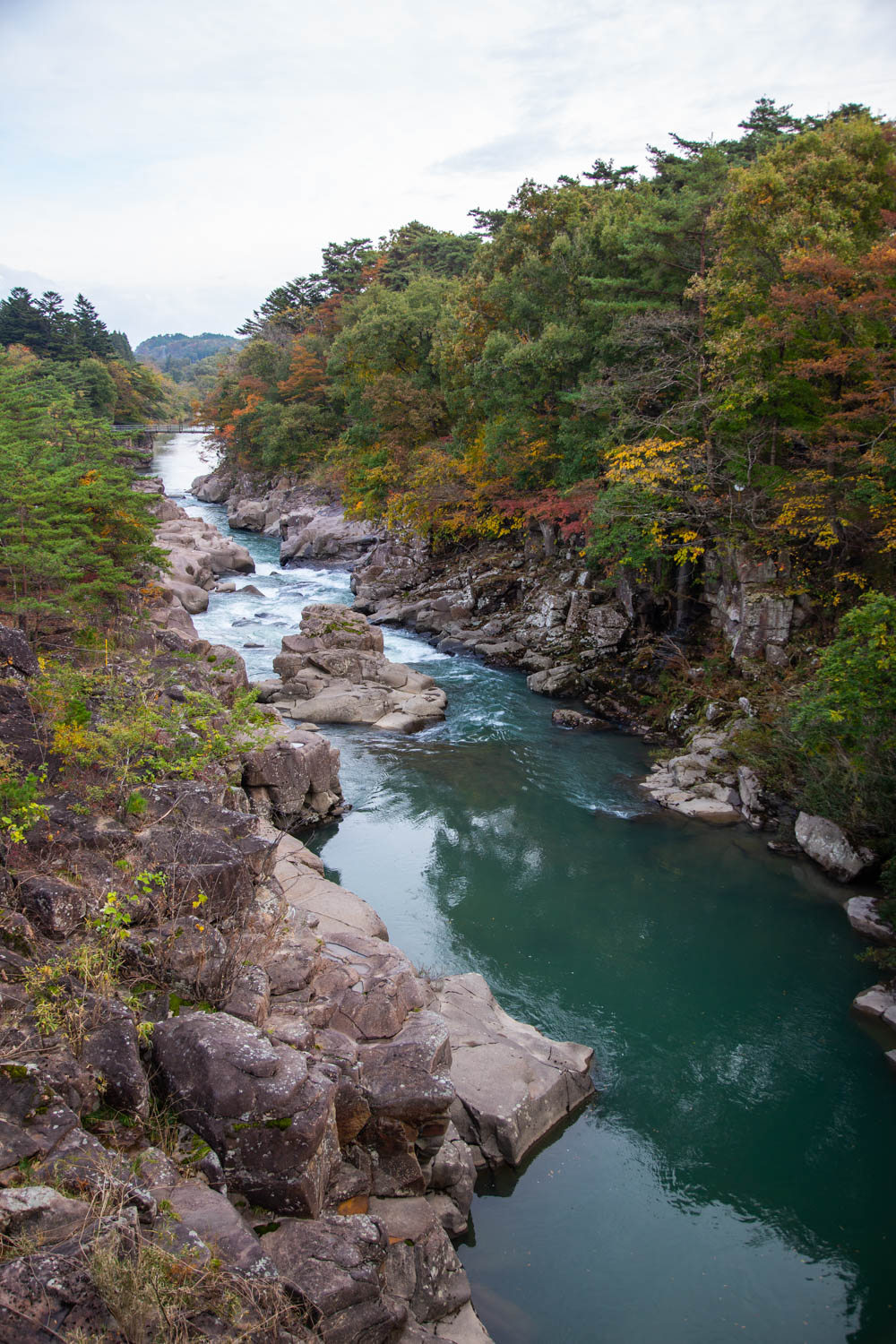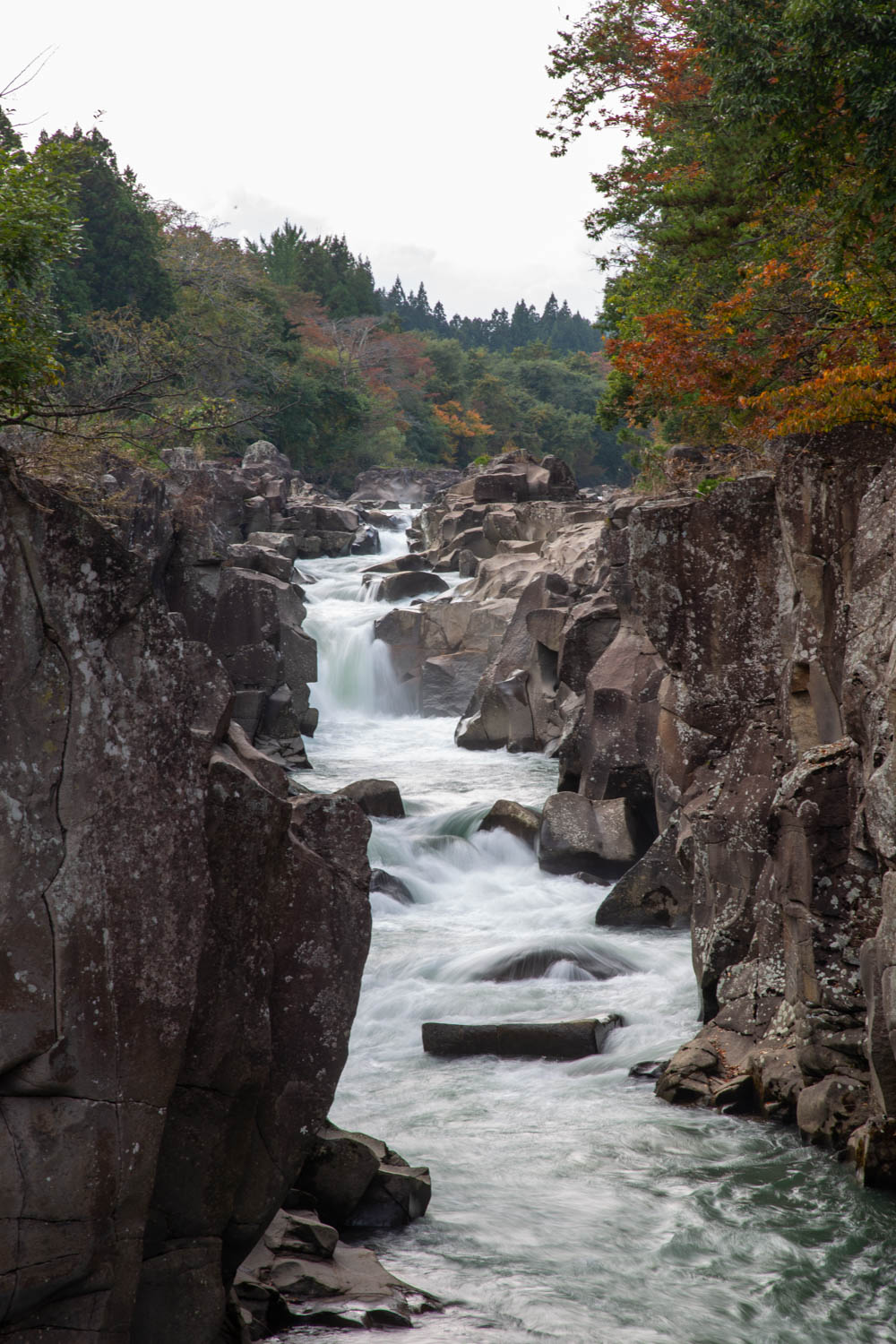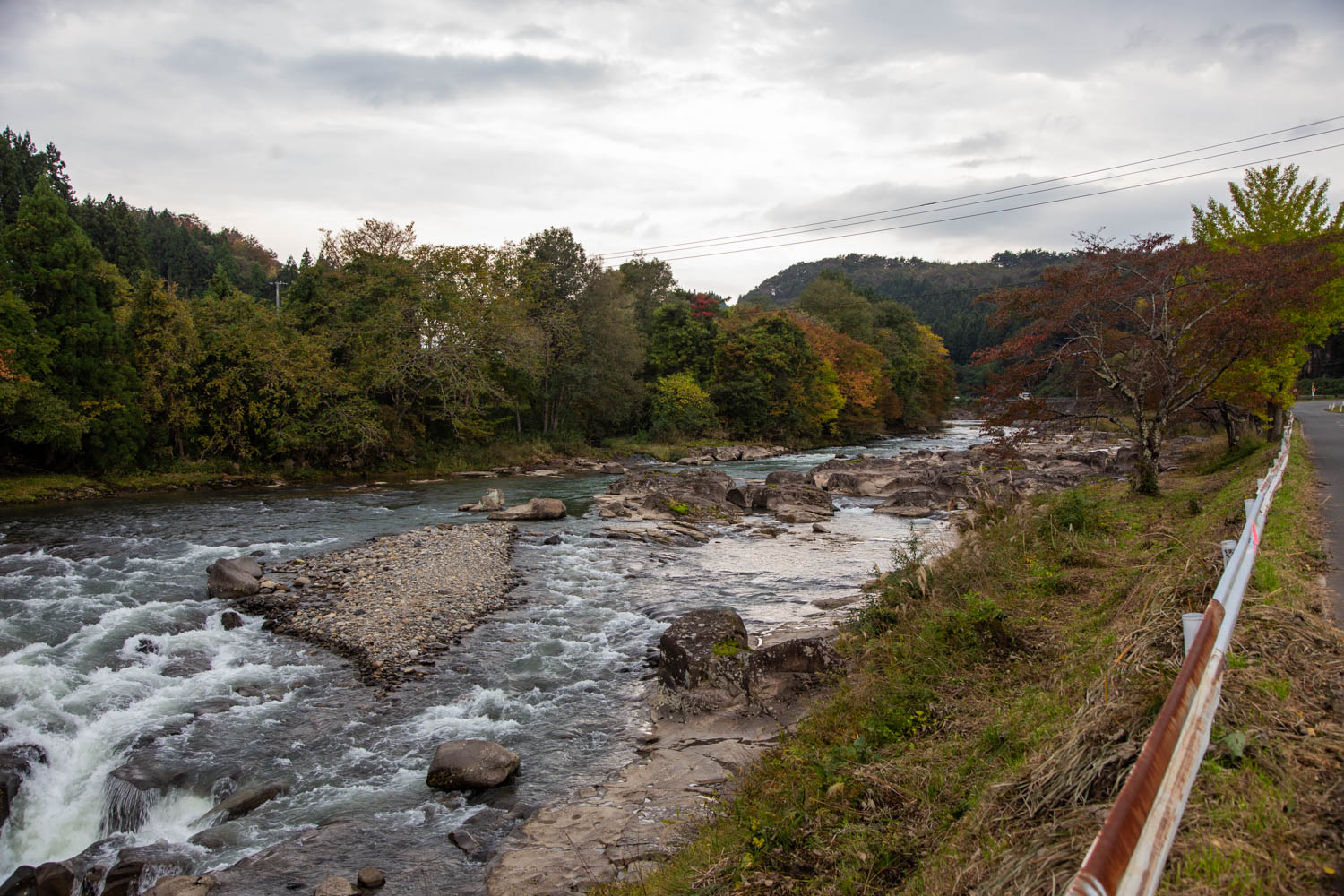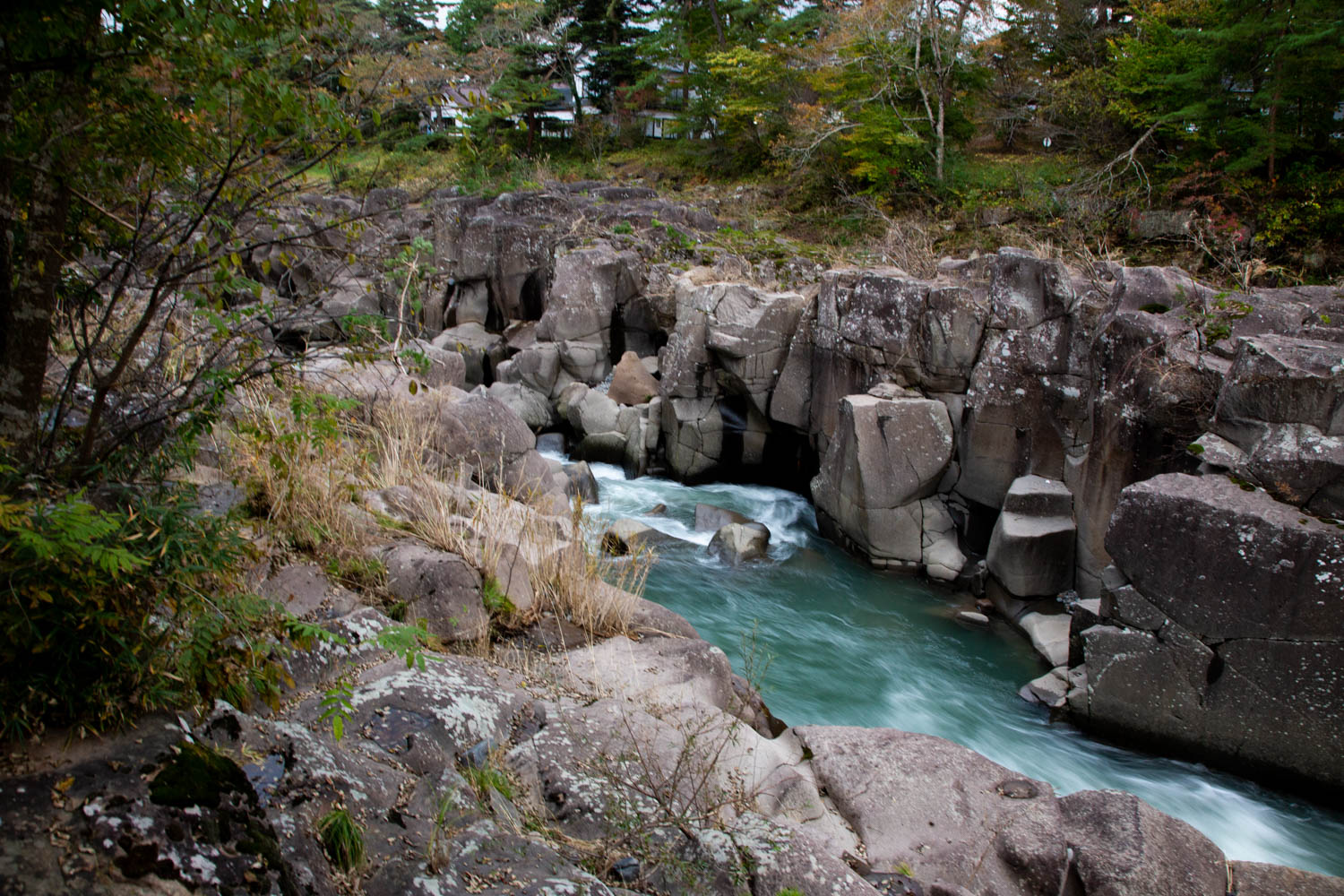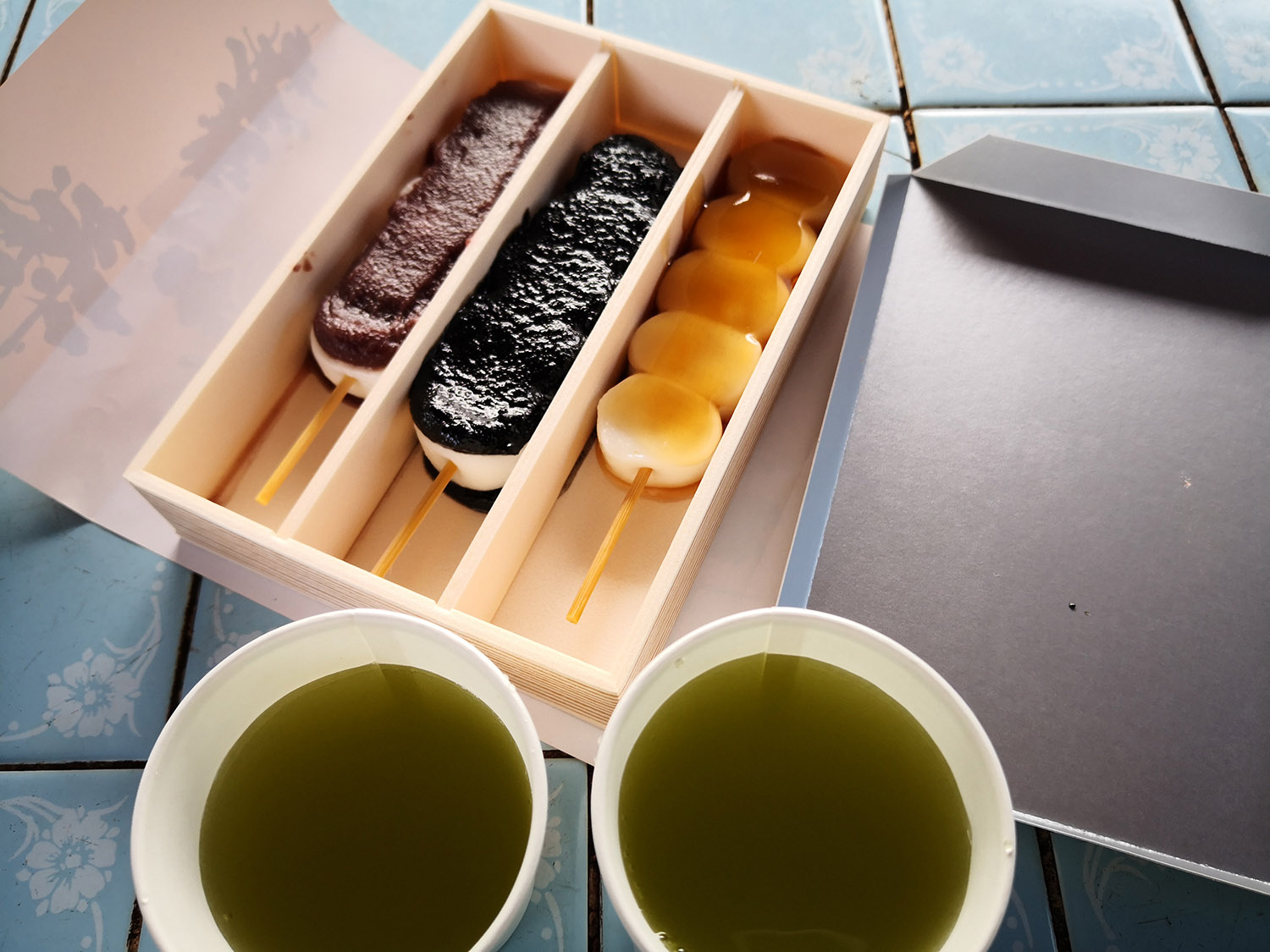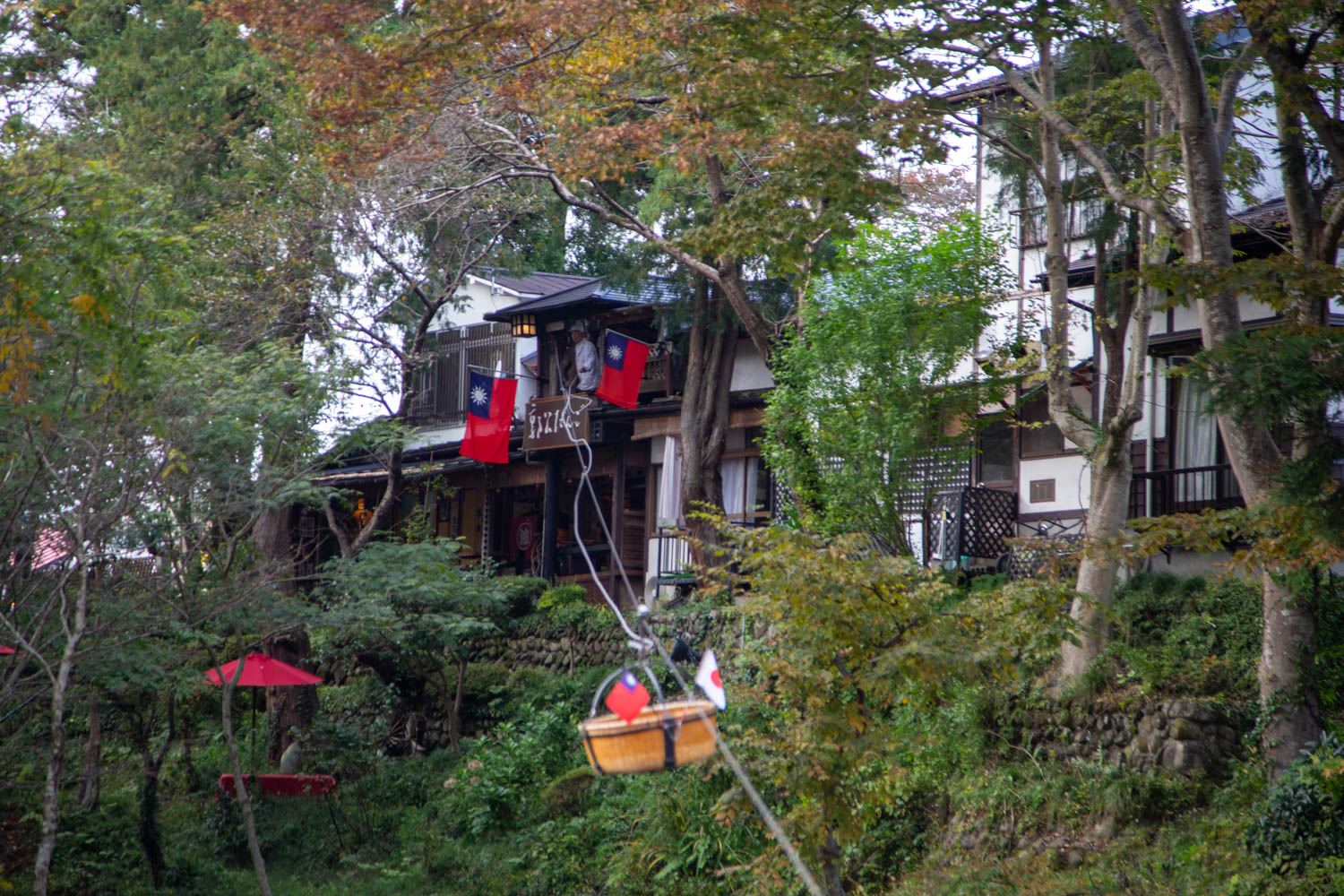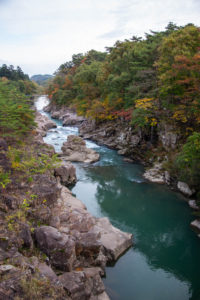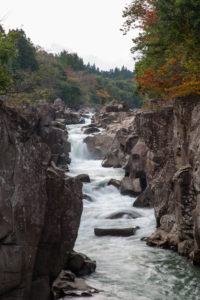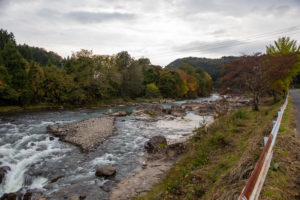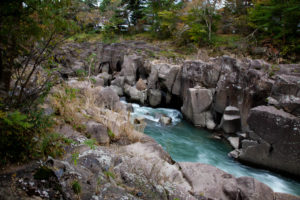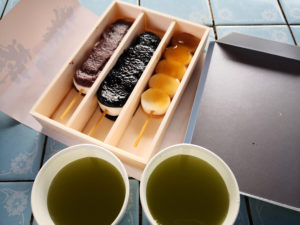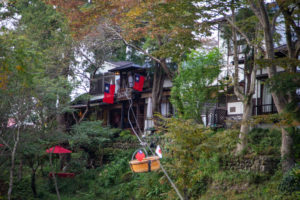 A short bus ride from Hiraizumi is Genbikei Gorge, with some scenic views of the Lake Iwai. Undoubtedly the biggest tourist draw is the "flying dango", where you drop a couple hundred yen into a basket, which will then be drawn across the river to a shop, where they will send back 3 sticks of dango and 2 cups of tea. Obviously this is a portion meant for 2 people so I had a bit of trouble finishing up, but it was a fun experience receiving the dango from opposite the river. Meanwhile the rocky area from which we purchase the dango had some of the best views of the river. The hiking route is split into 2 sides, but due to rain I only completed the longer route, which honestly did not have much of a view further up the river. I heard from a Taiwanese couple the other shorter route had much better views, so I was kinda regretting taking the longer route.
Sendai
The last city of my 2 week tour of the Tohoku, Sendai was also the biggest, a metropolitan city most resembling Tokyo than the other cities I've been to. Due to the size, I decided I needed more than the half day I've given to other cities as there is definitely much more to see around here.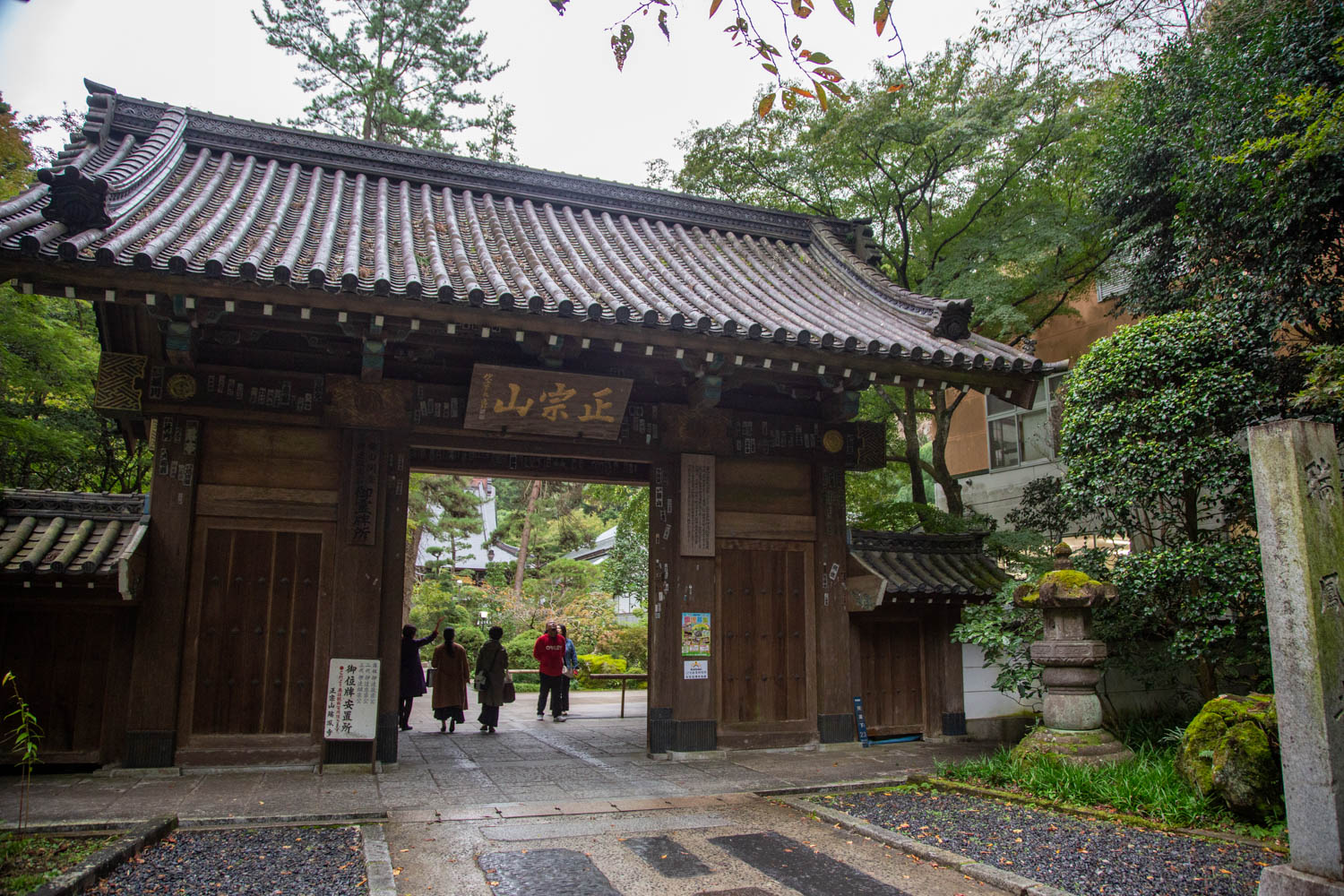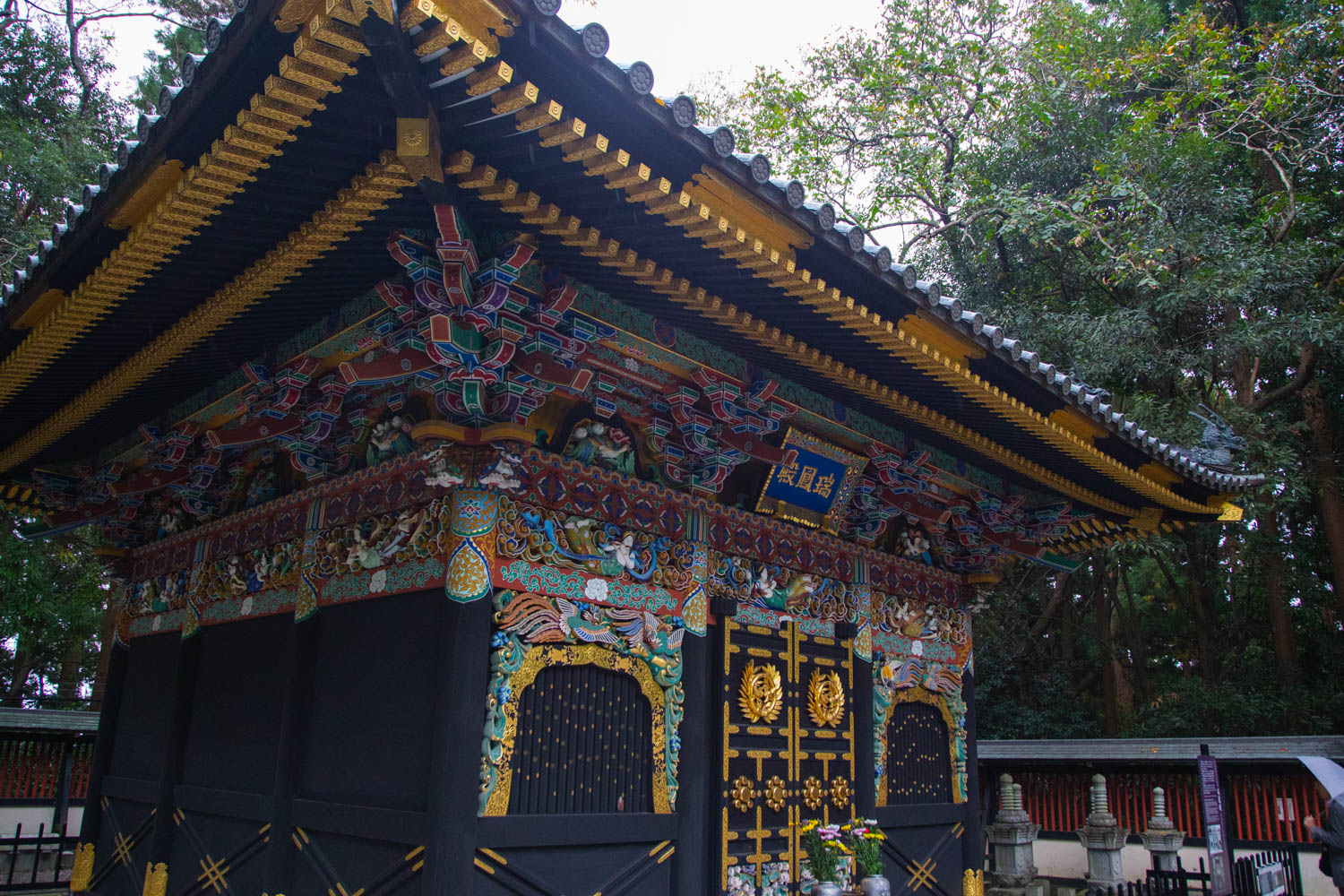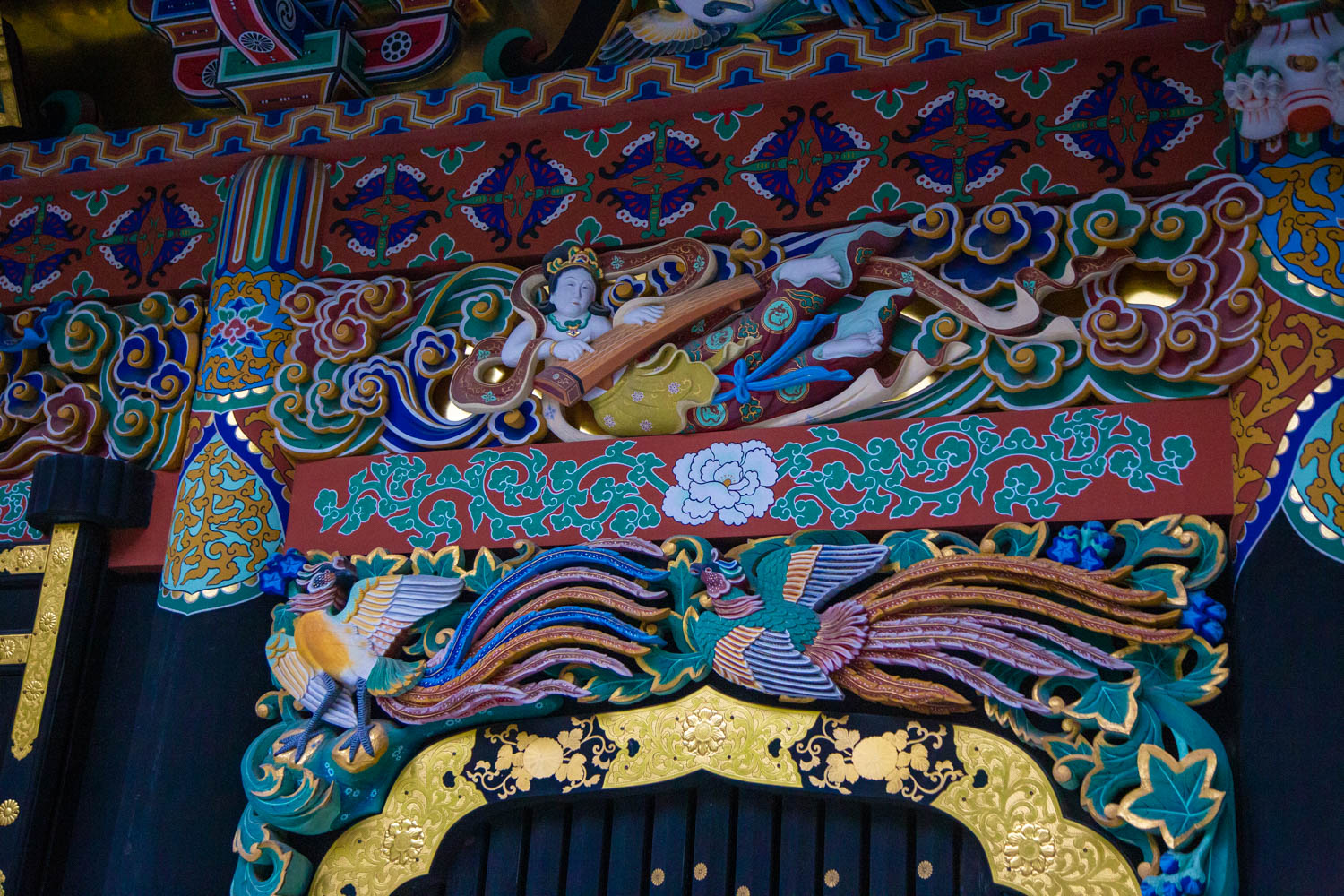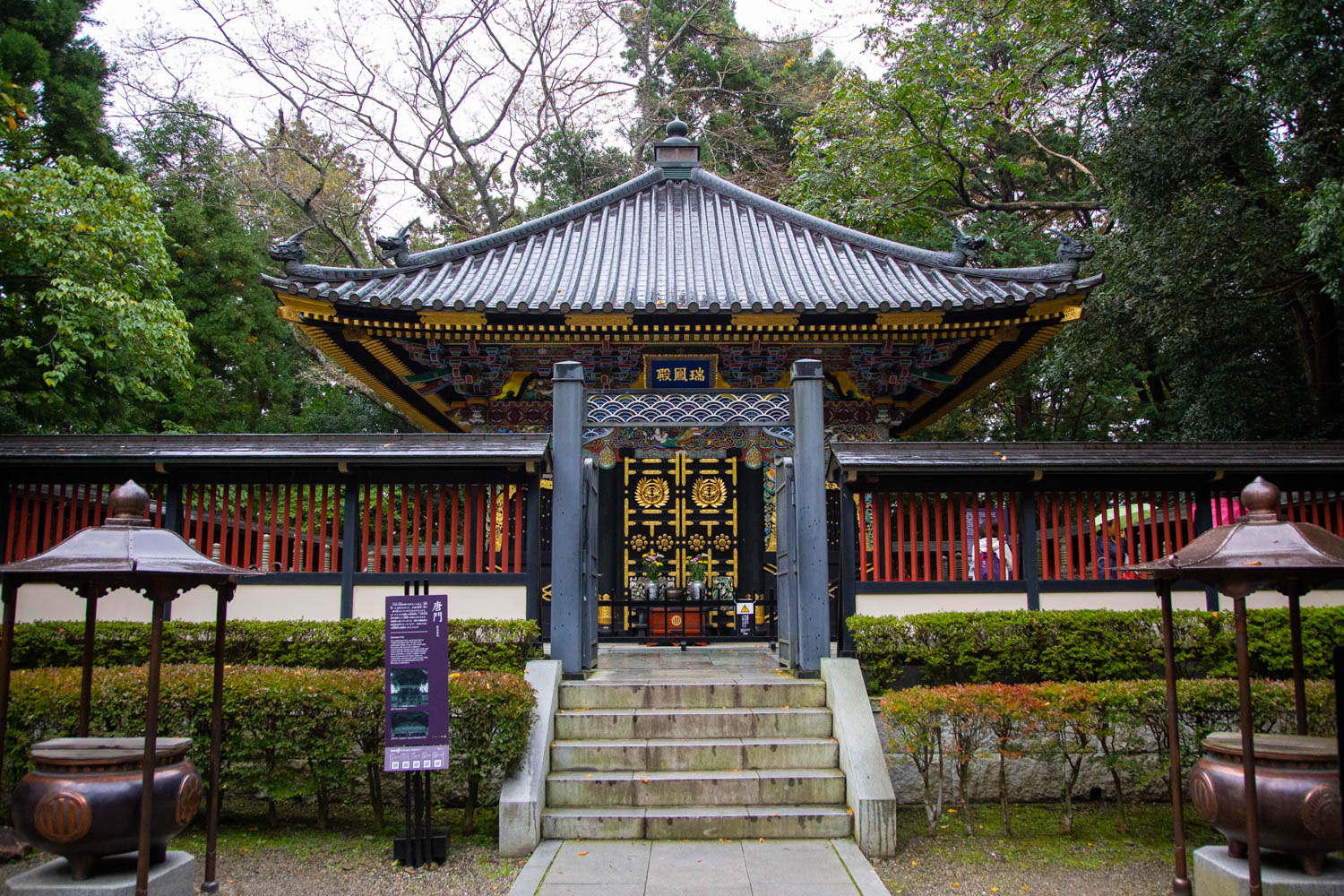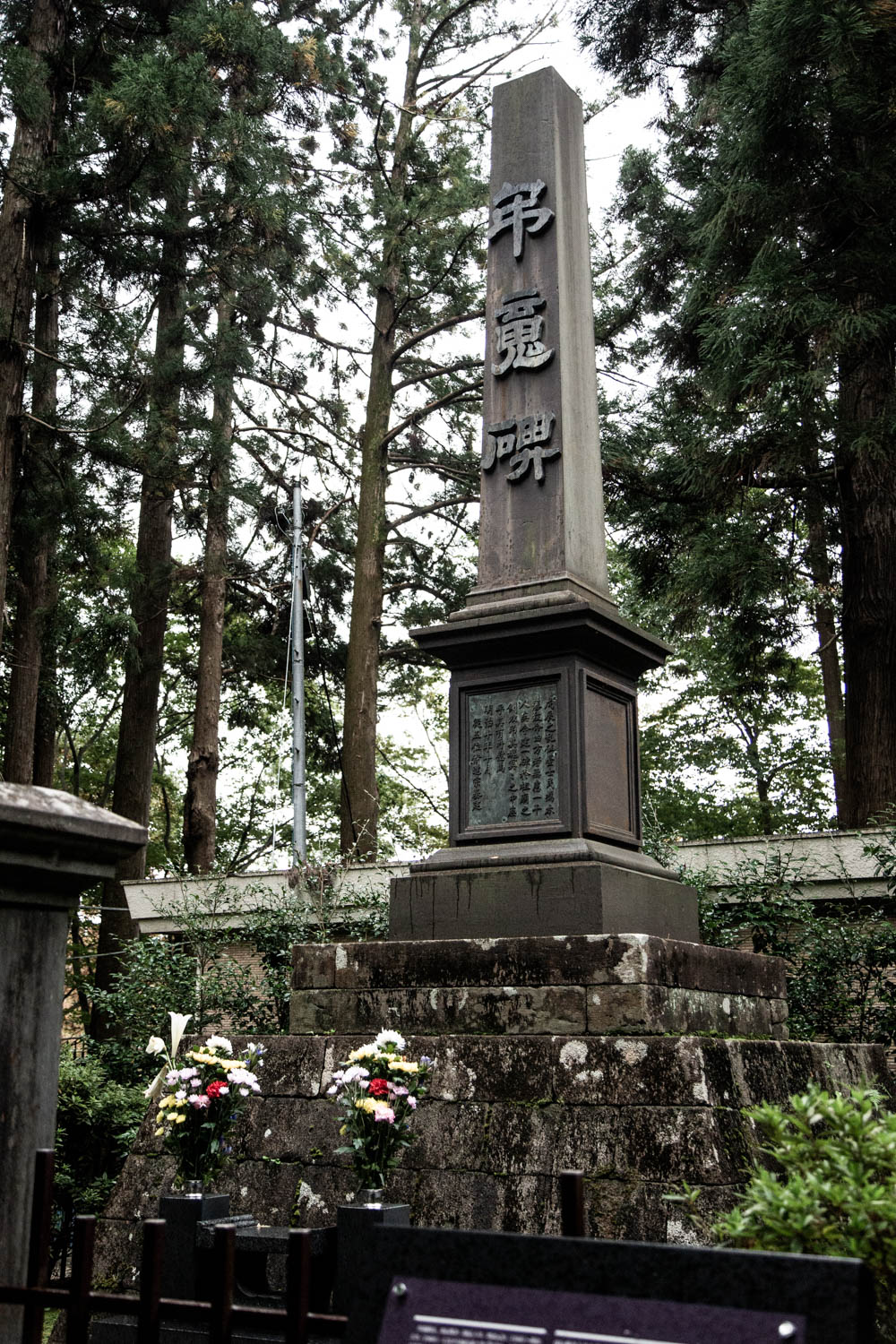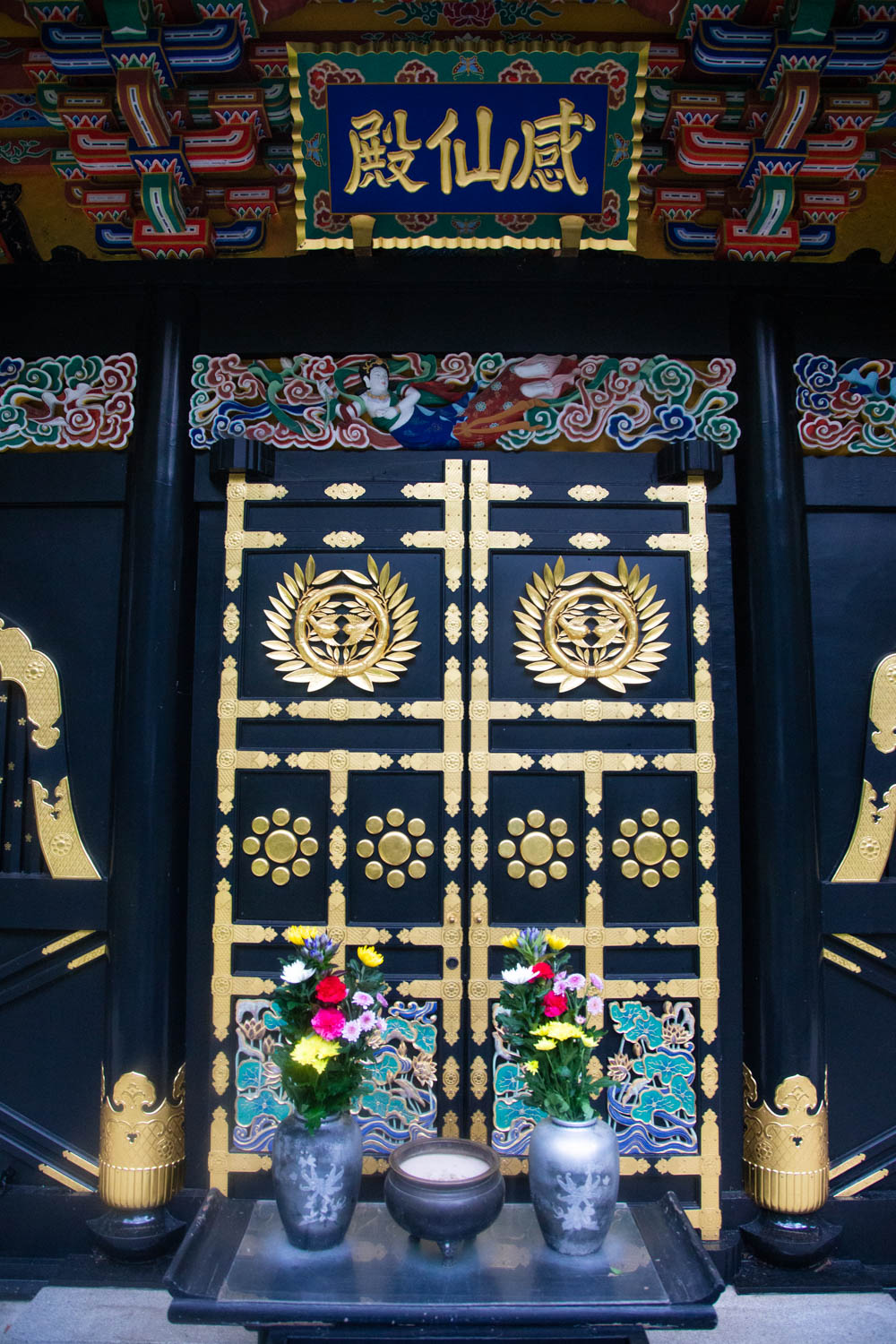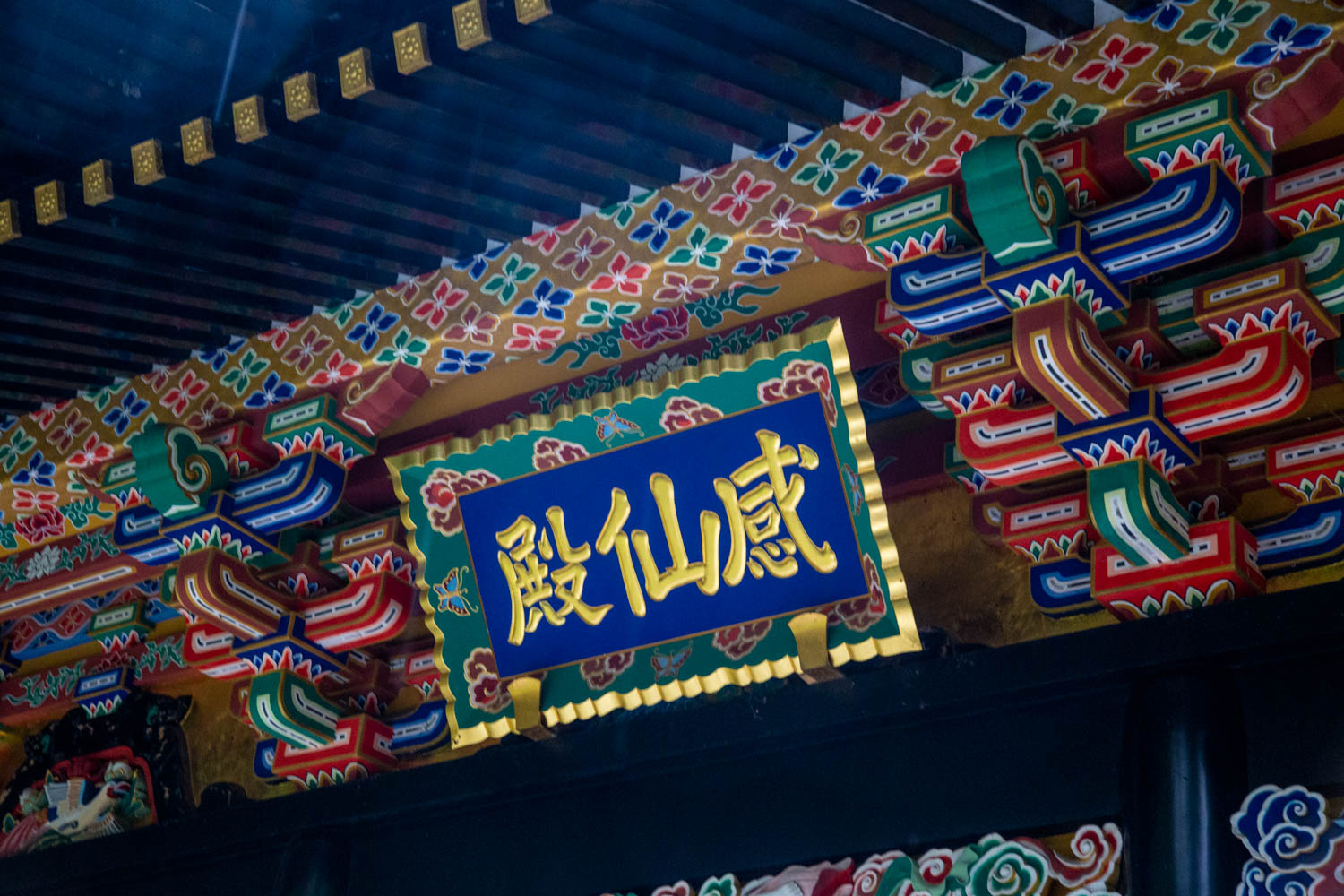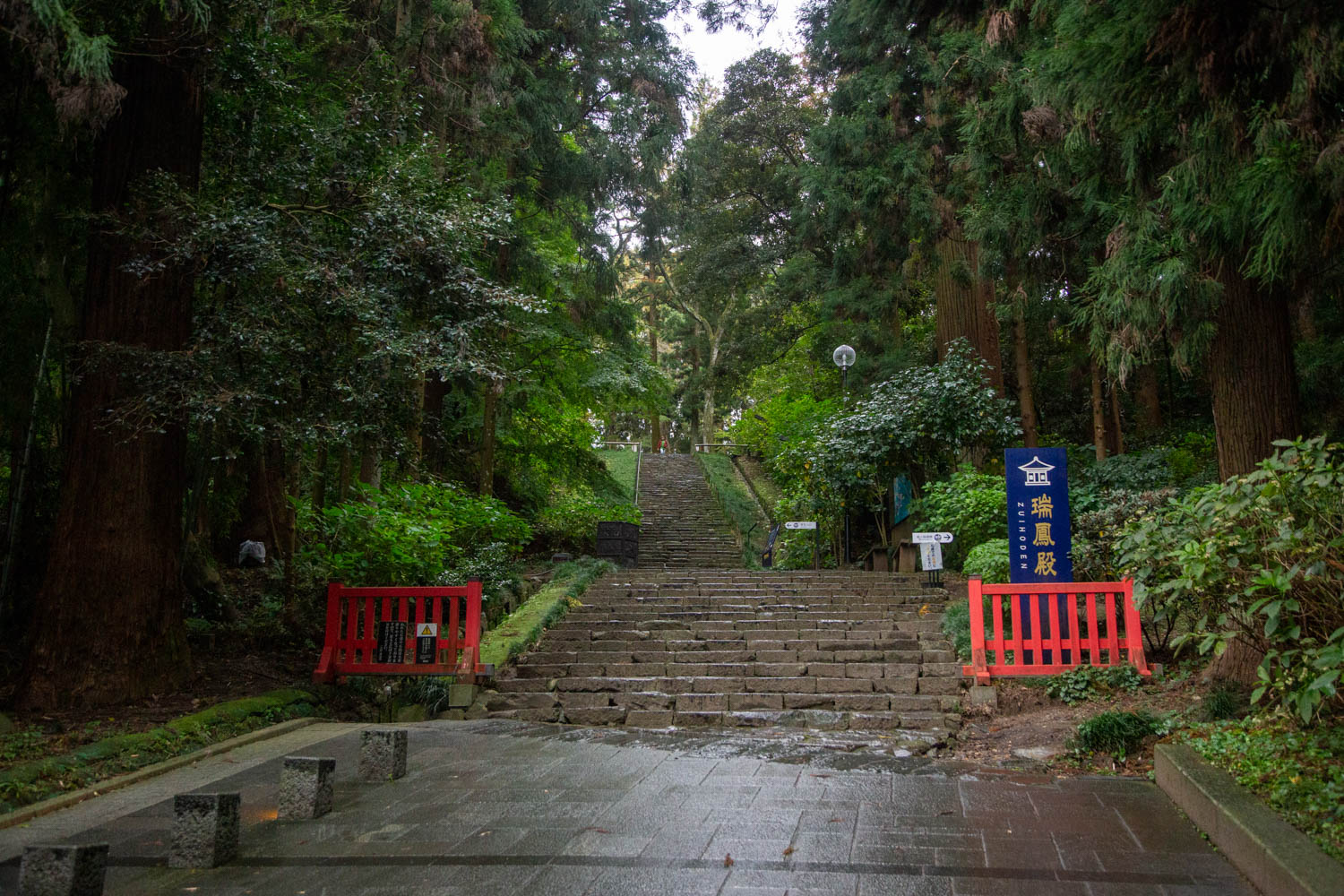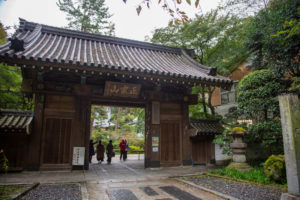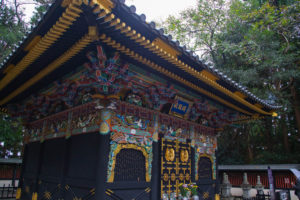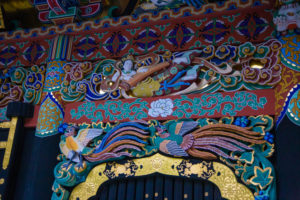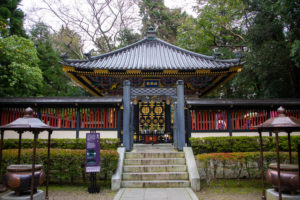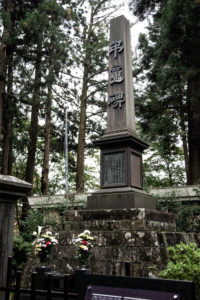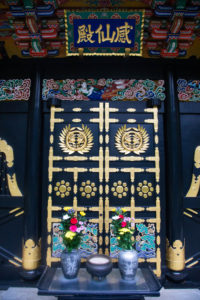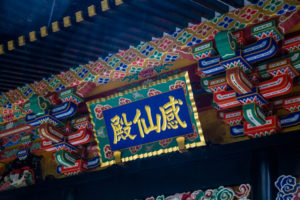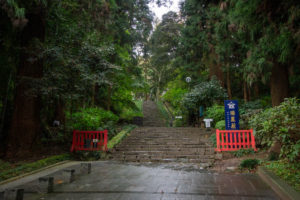 I started with the landmark nearest to my ryokan, the Zuihoden Temple, the mausoleum of famed feudal lord Date Masamune, who was also one of the rulers of Sendai during the Edo Period. The mausoleum is pretty spectacularly decorated, which features some really intricate woodwork and bright colours, which isn't exactly common among older buildings as far as I remember. His son and grandson is also entombed in similar mausoleums nearby.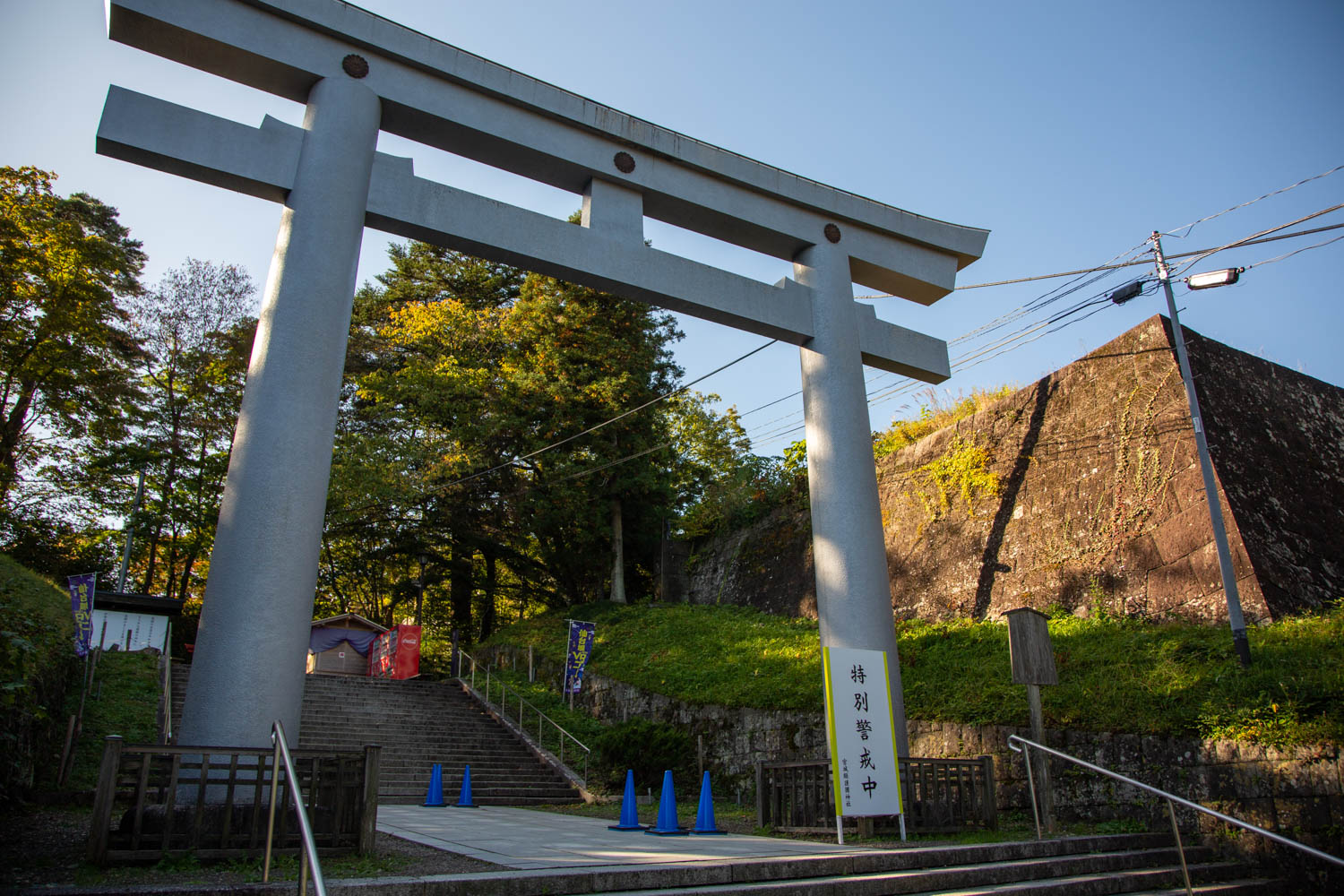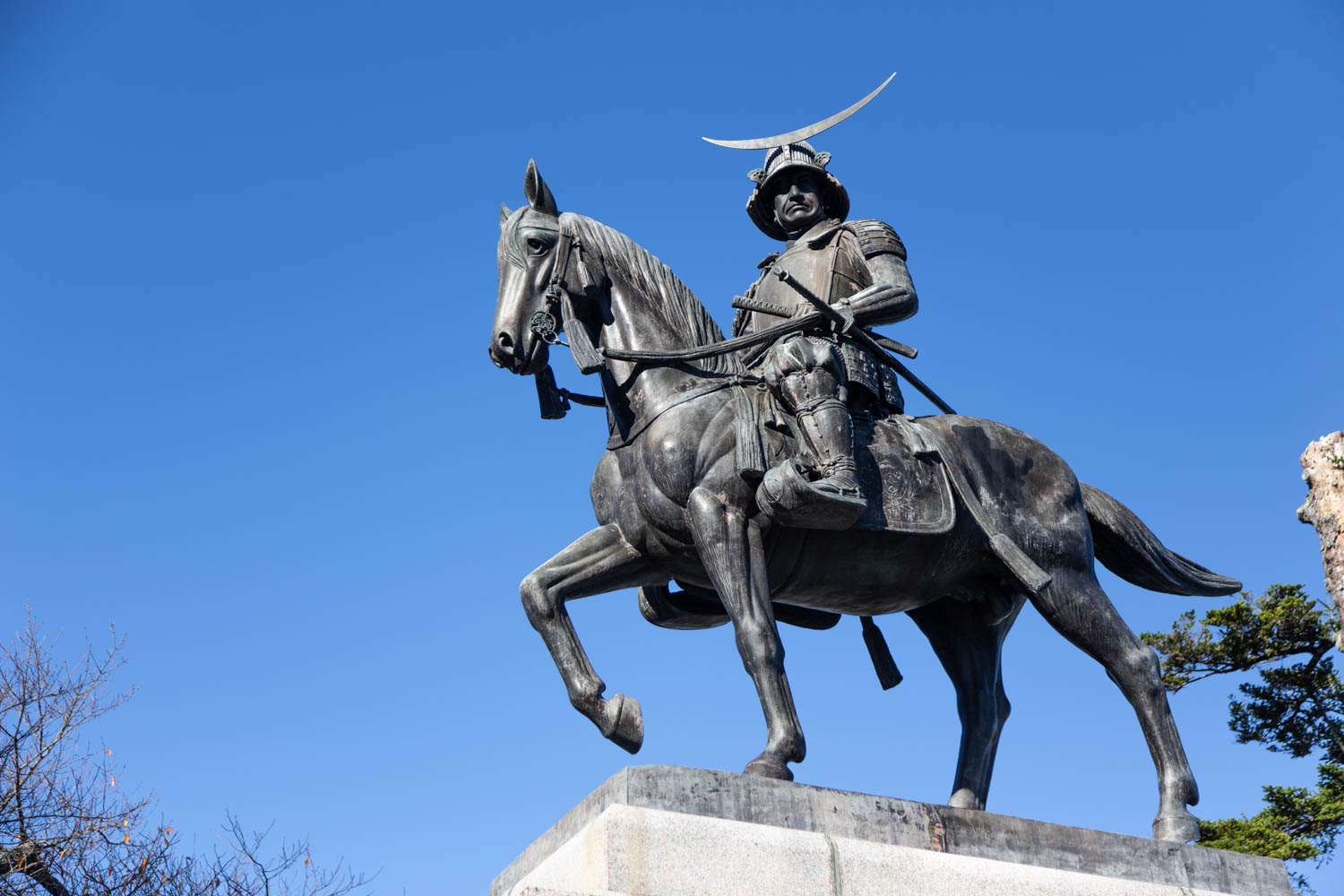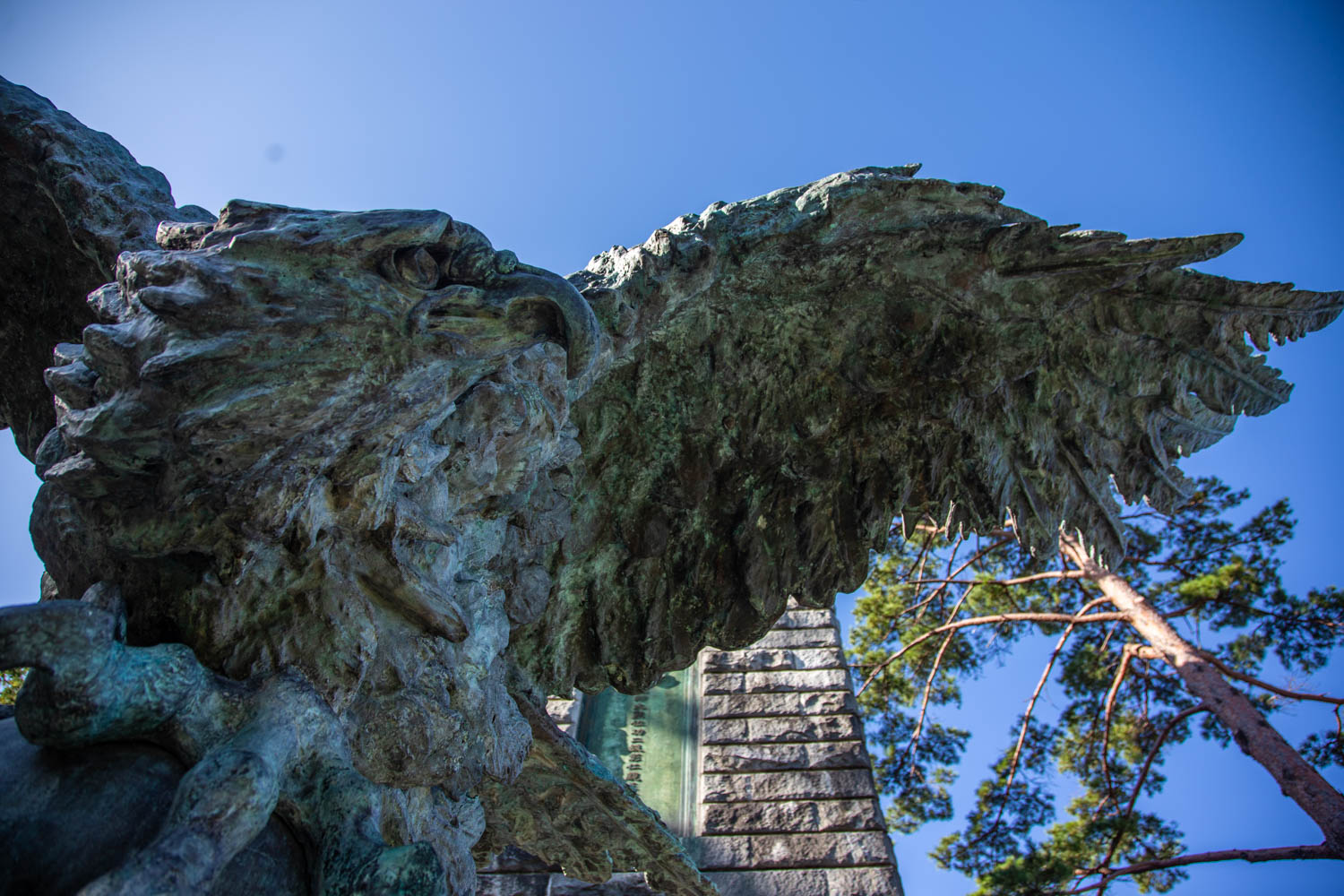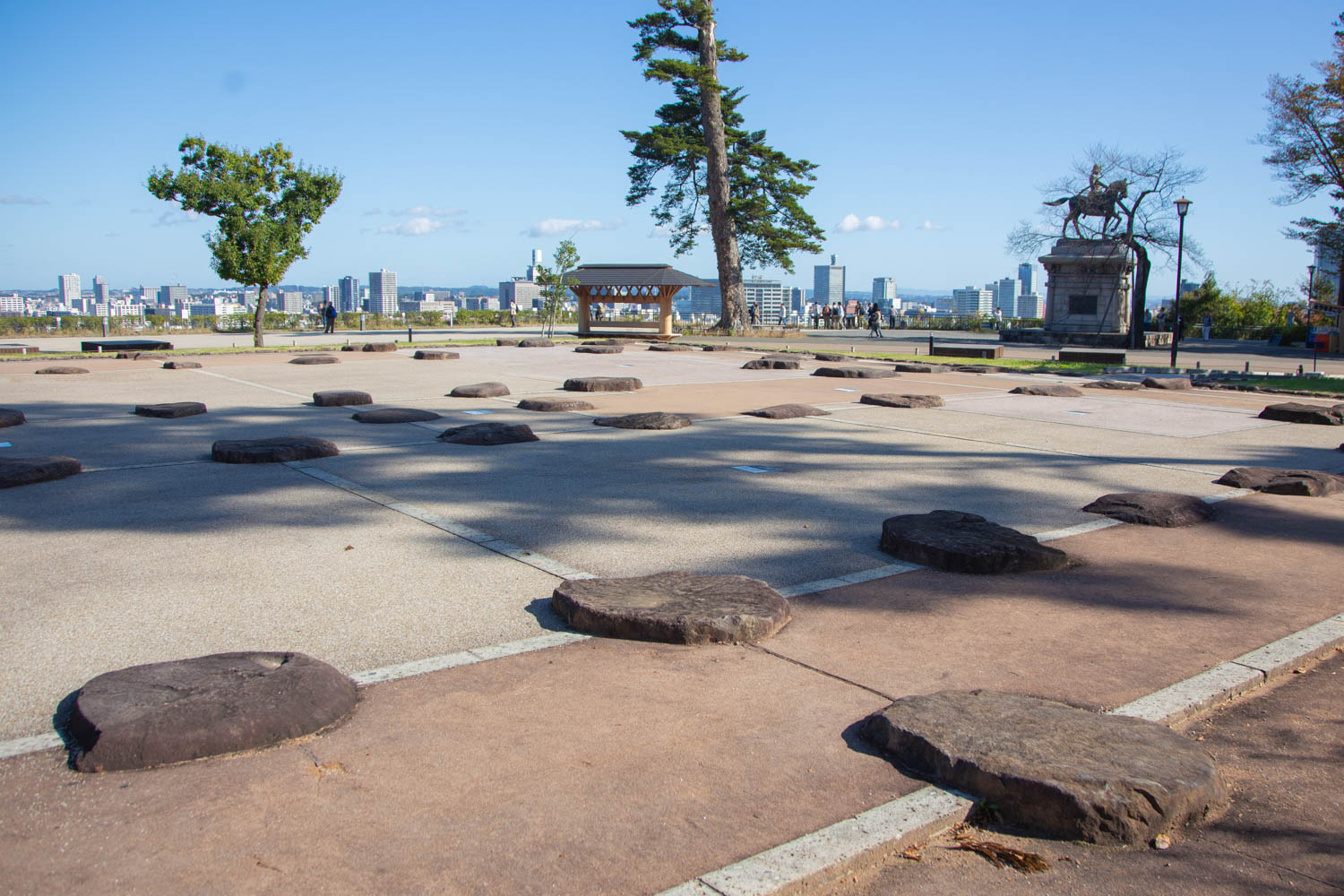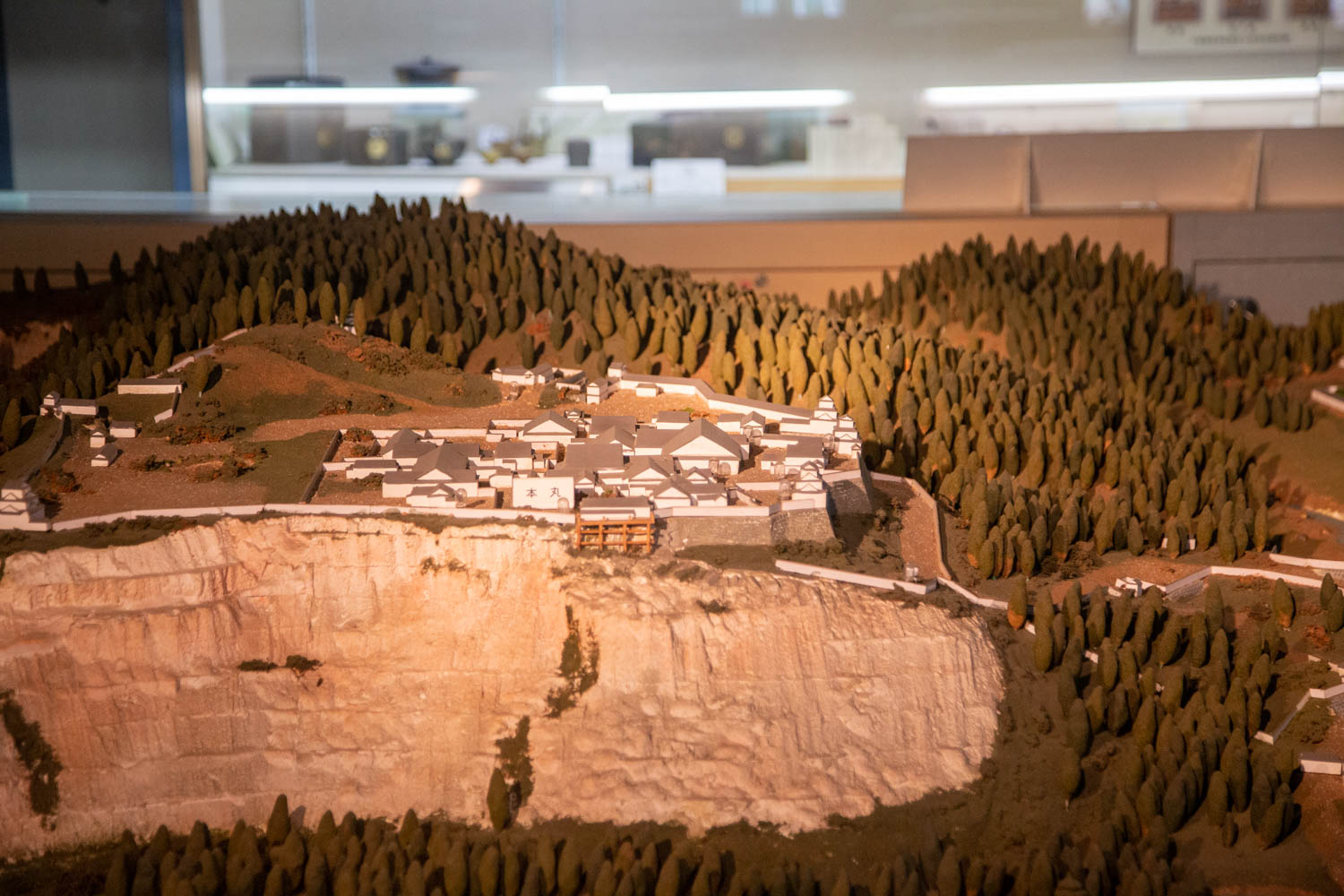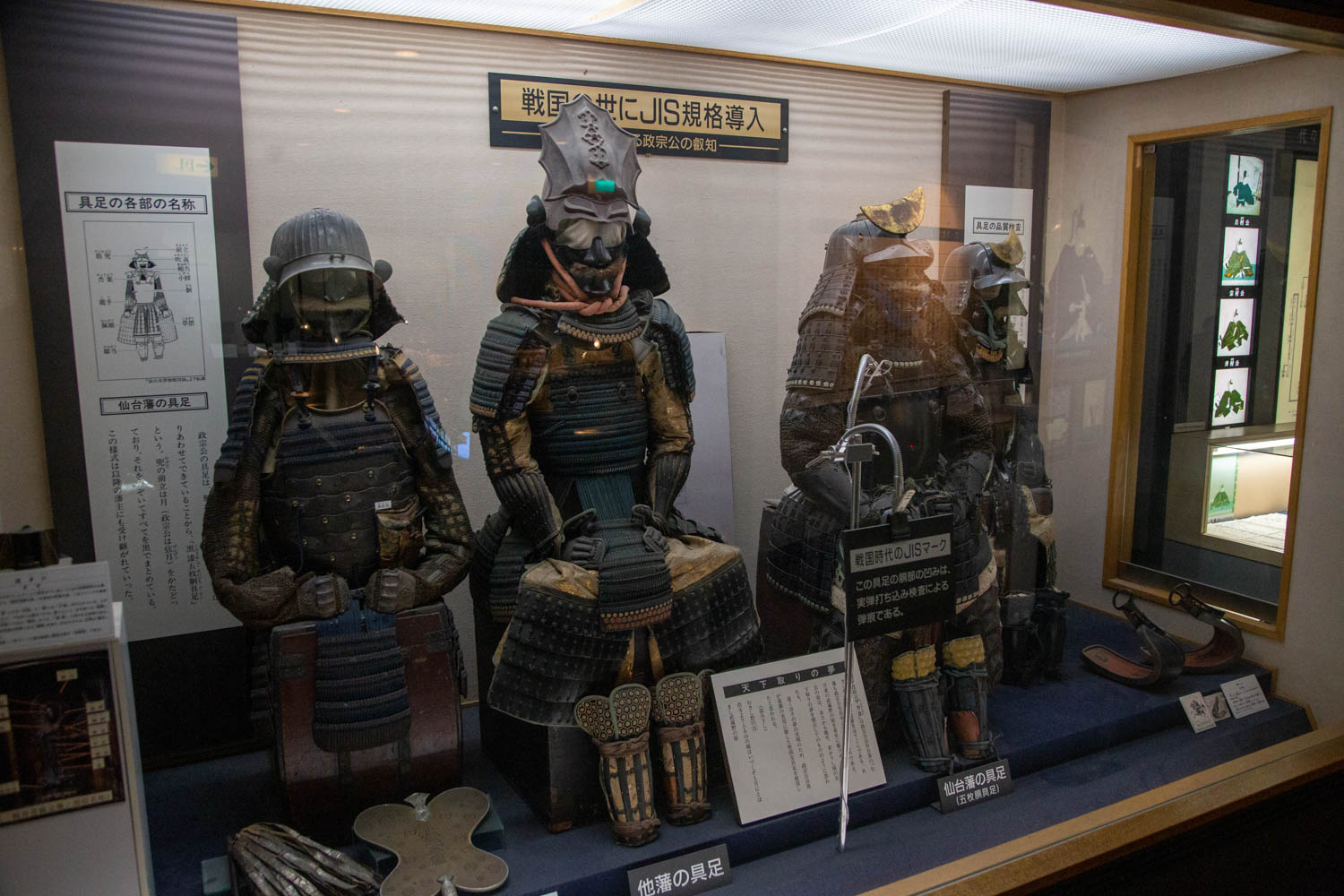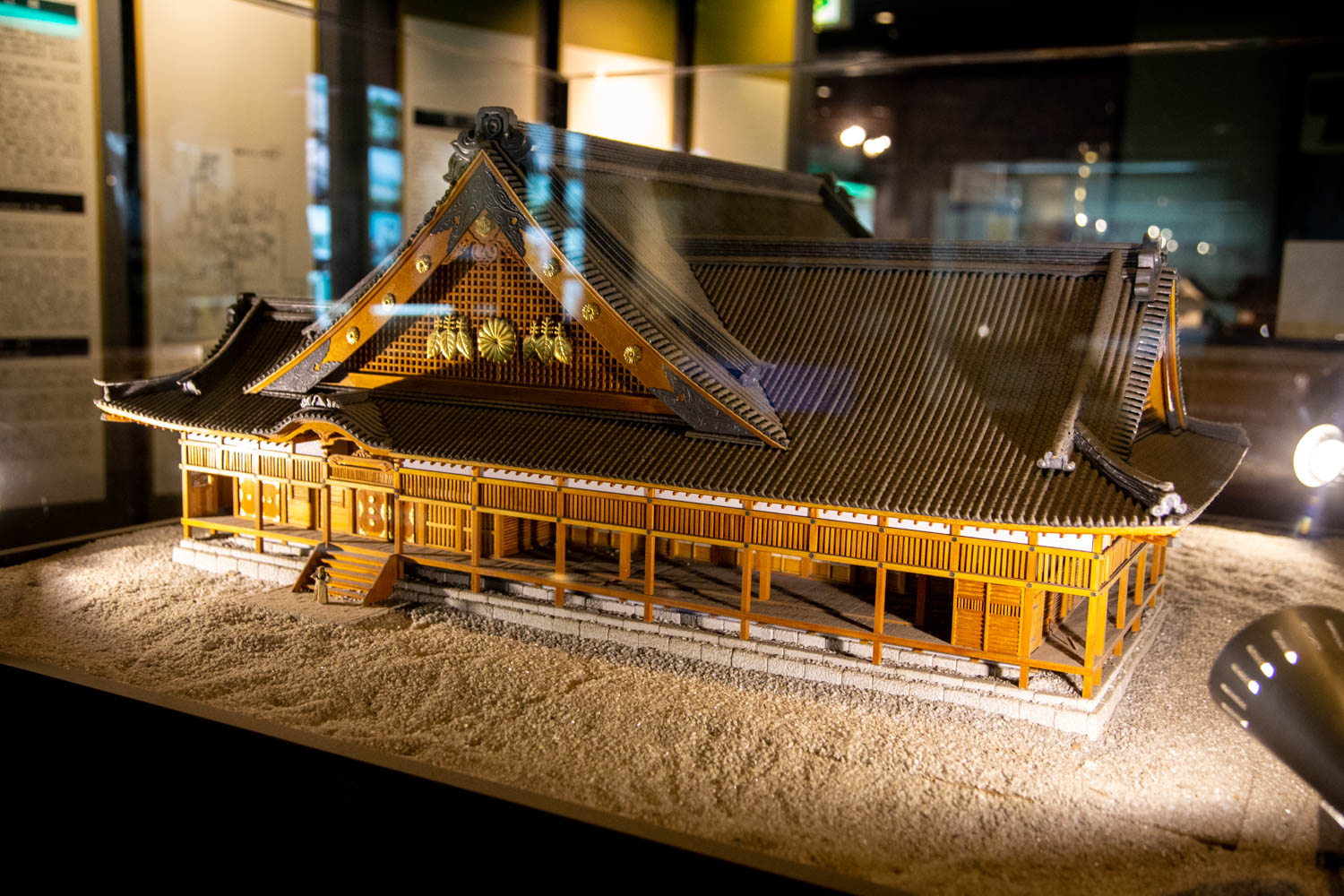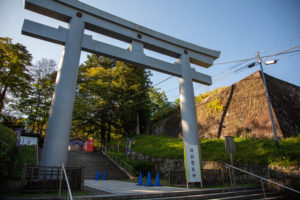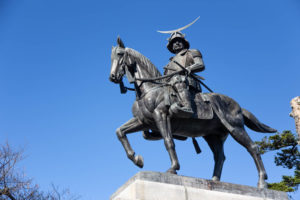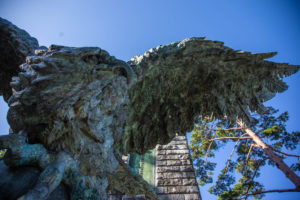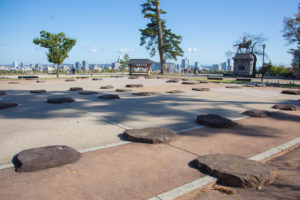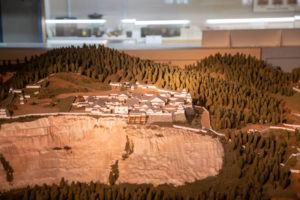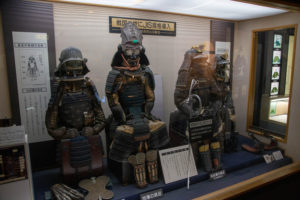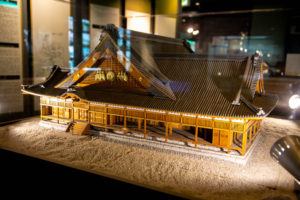 Some distance away from Zuihoden is the former site of Aoba Castle, where Masamune used to rule Sendai from. Once again the castle is no longer in existence, with the castle wall and foundation stones the only signs of a castle existing there. A huge statue of Masamune also stands nearby to commemorate the former ruler. Further down the road is a museum that explains the history of Sendai, which also shows how the surrounding area looks in all its former glory, which is pretty interesting especially if you're a history buff.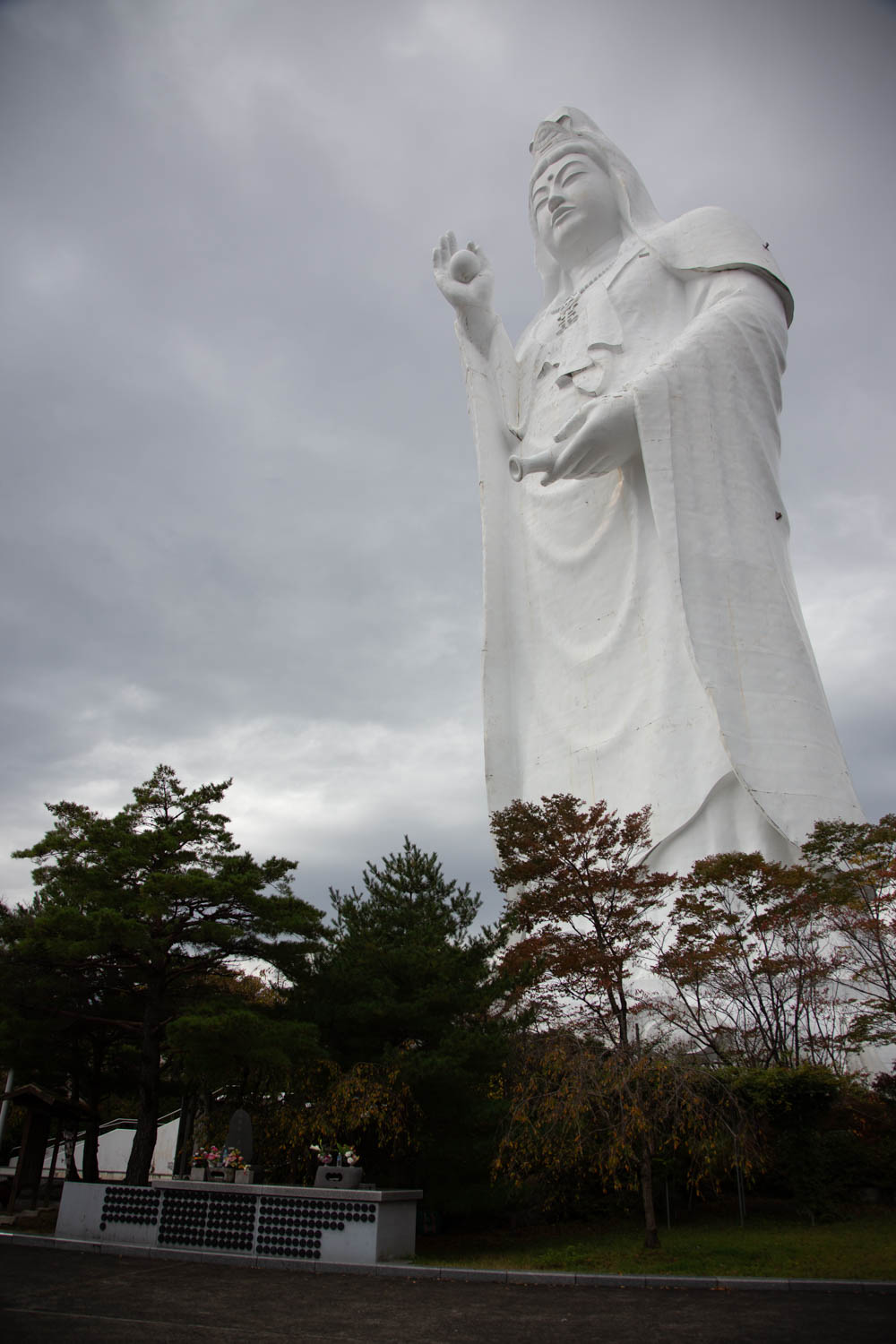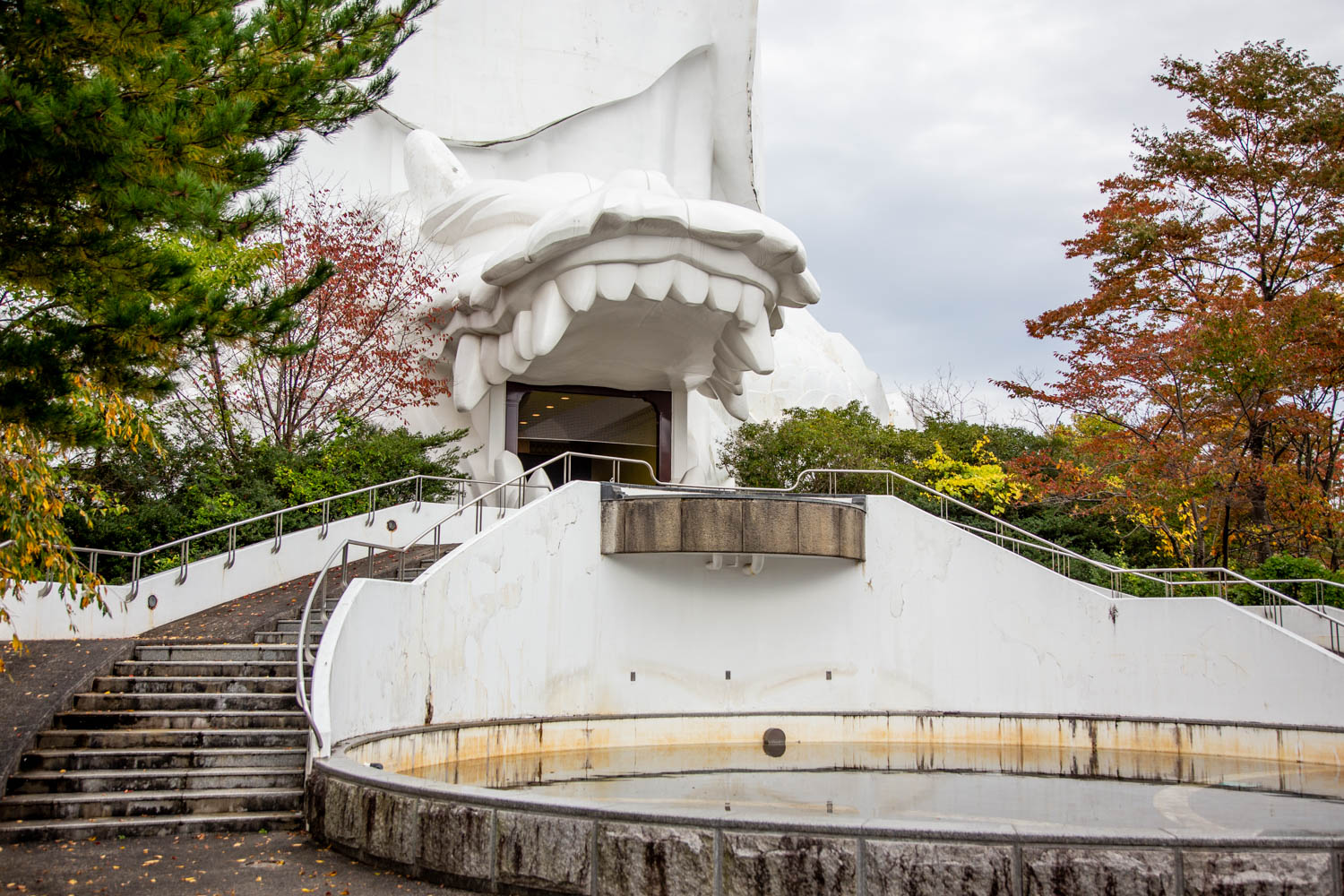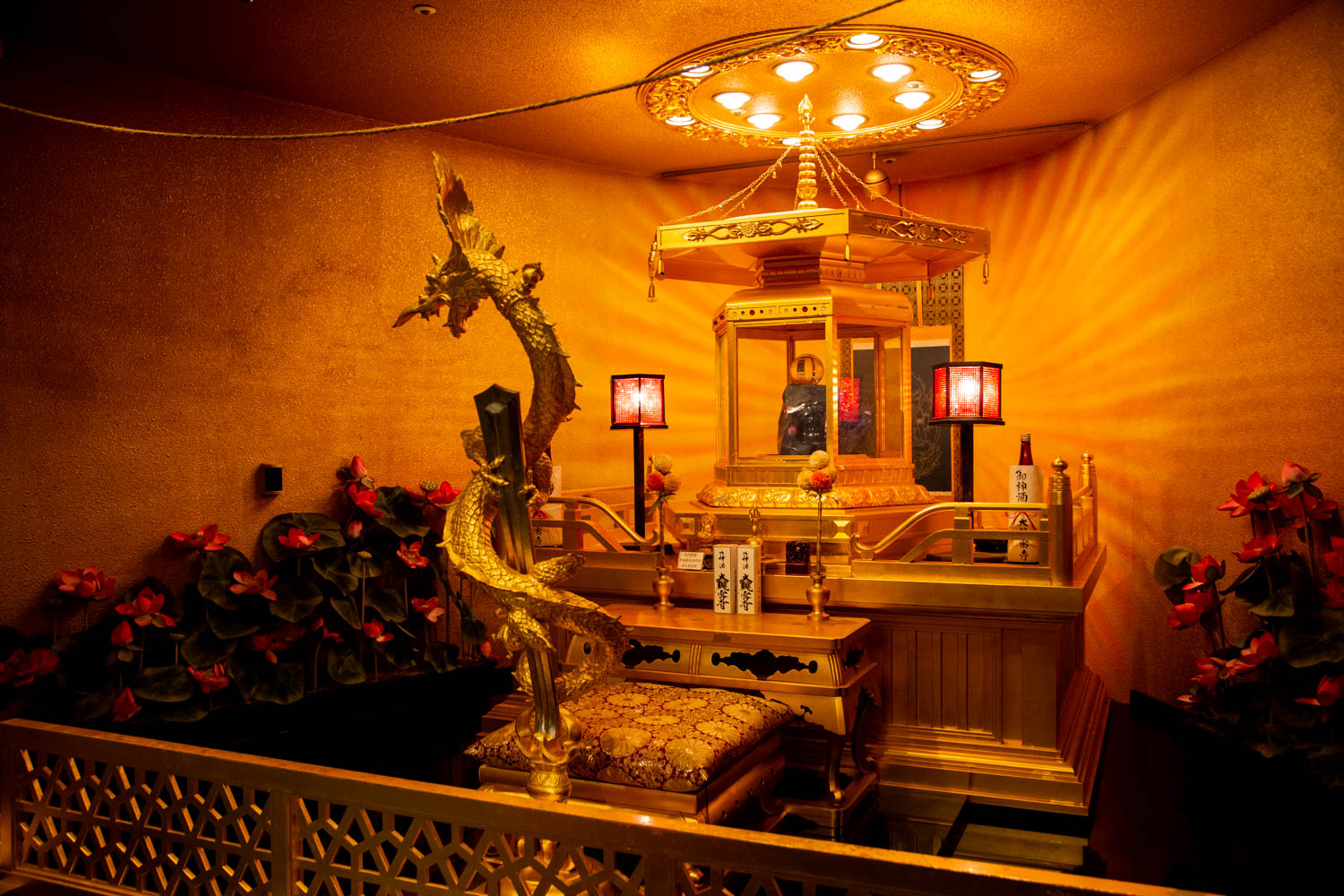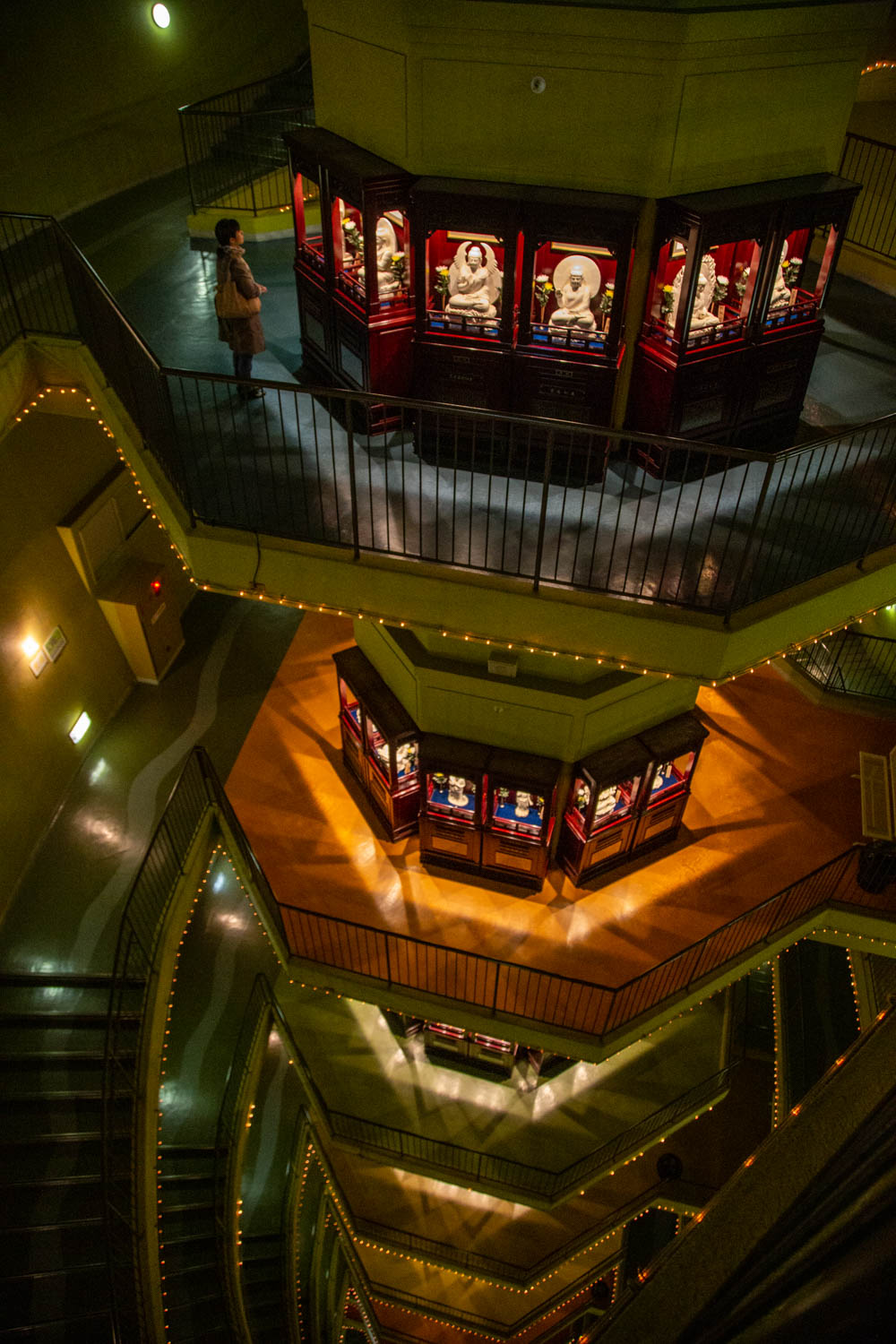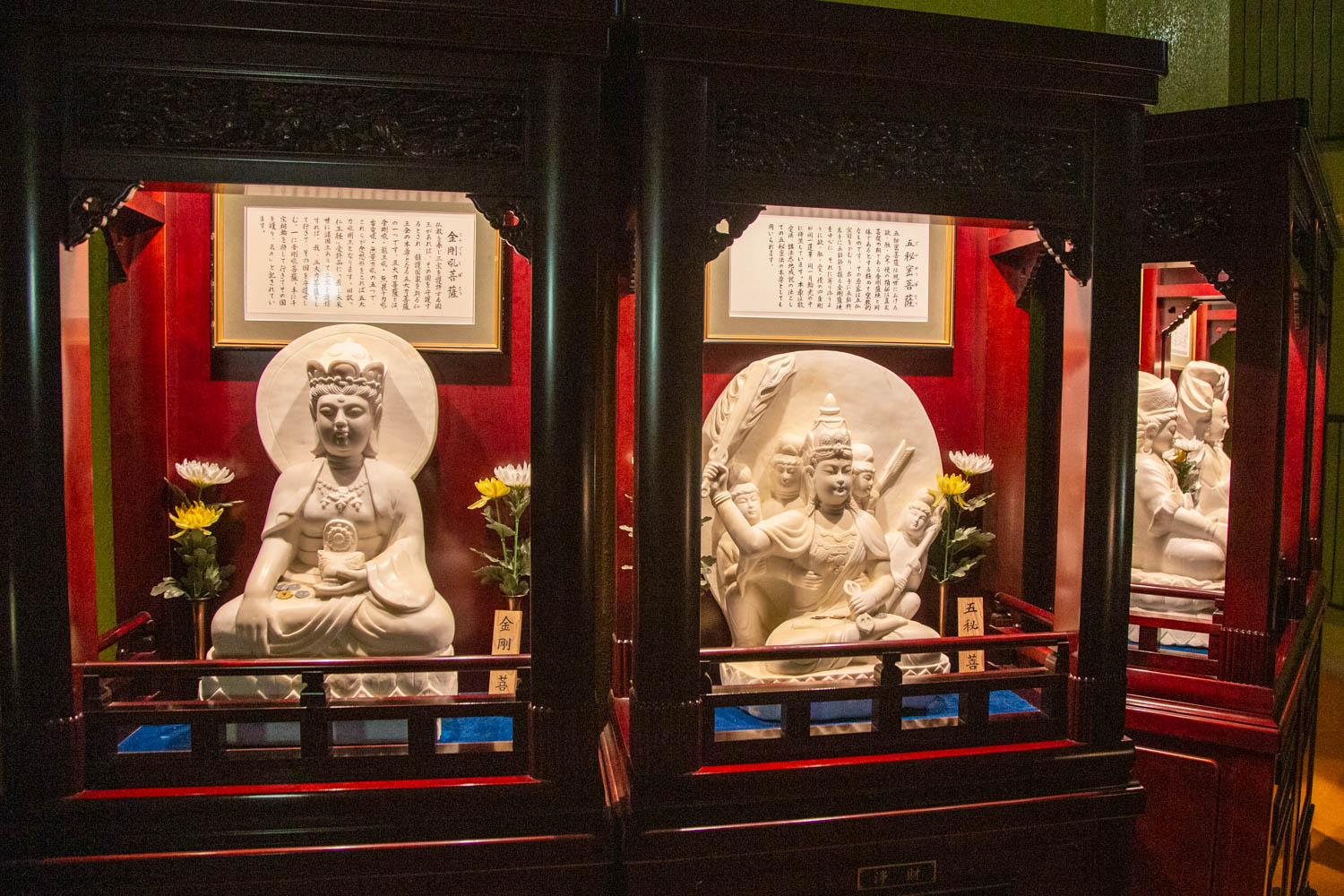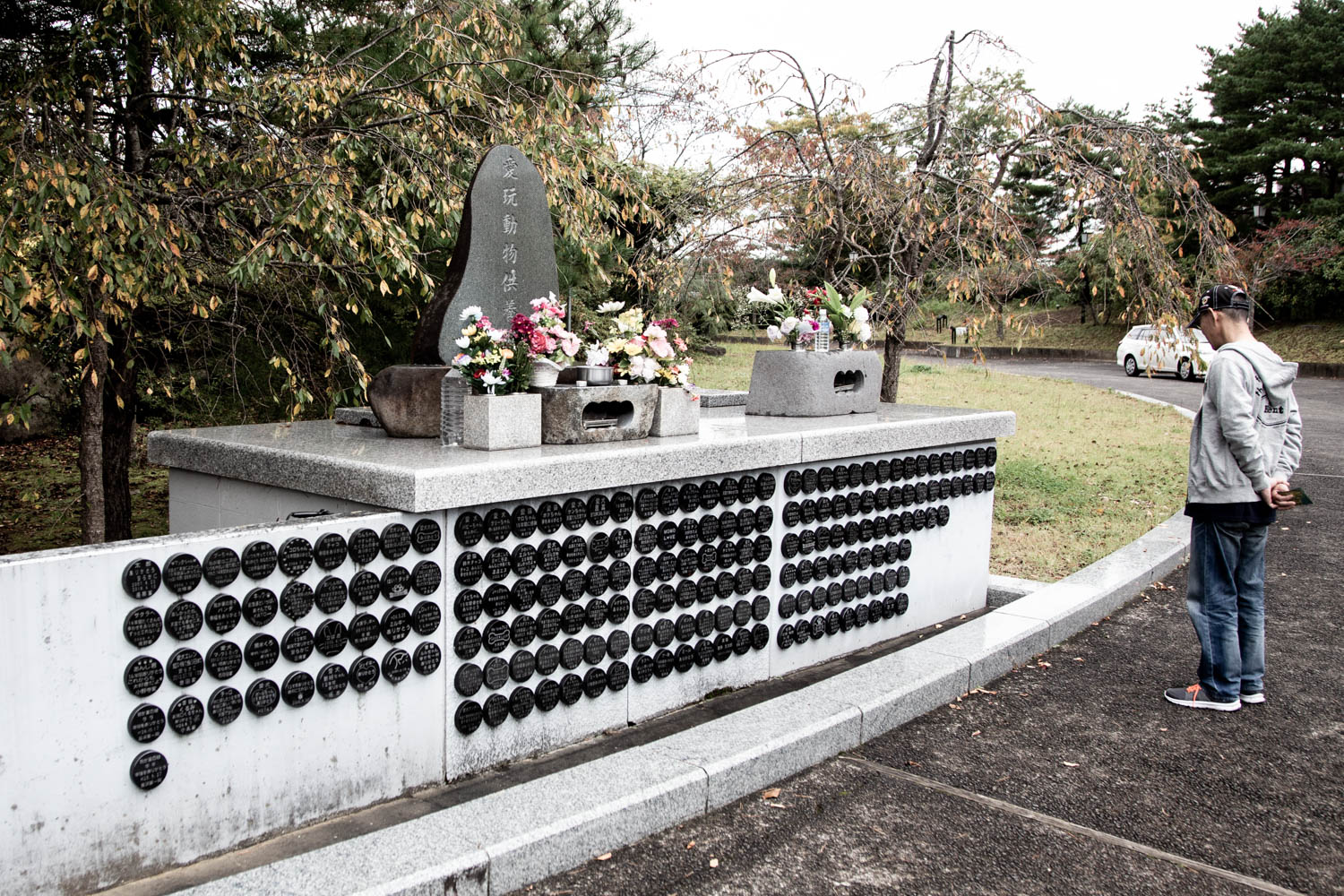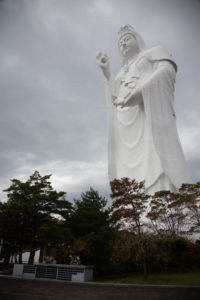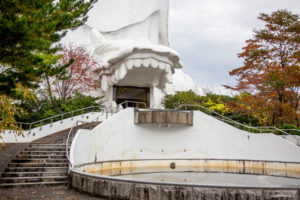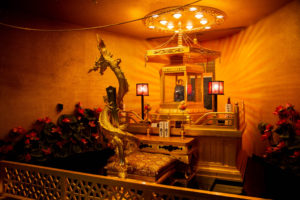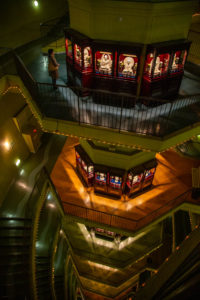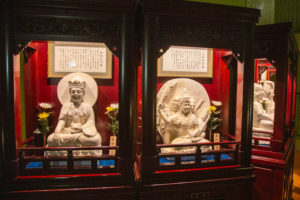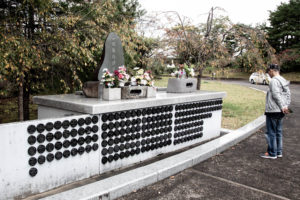 A particular side trip I made a point to make was the Daikannon Temple, which worships the deity Kannon (or Guanyin in Chinese). As my family prays to her I felt like I had to make this particular trip. The main attraction was of course the huge 100m statue of Kannon towering over every other structure in the area. This statue is also home to a museum of sorts for the deity, where they have over a hundred different small statues of Kannon in different poses, spread over 10 levels and each symbolising different things, as well as numerous other statues of other Buddhist gods. All the explanations were in Japanese though so I wasn't able to fully absorb the information
Naruko Gorge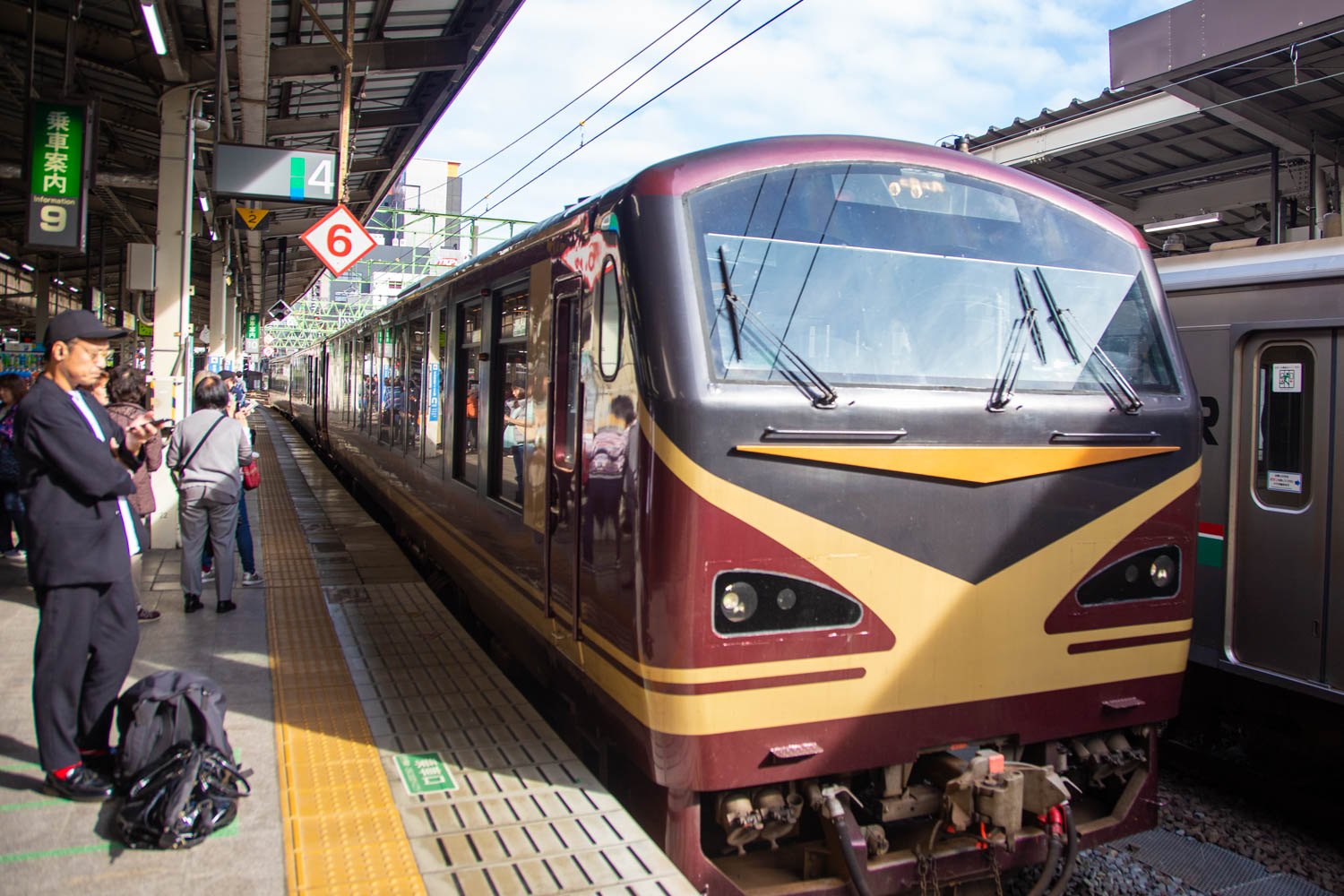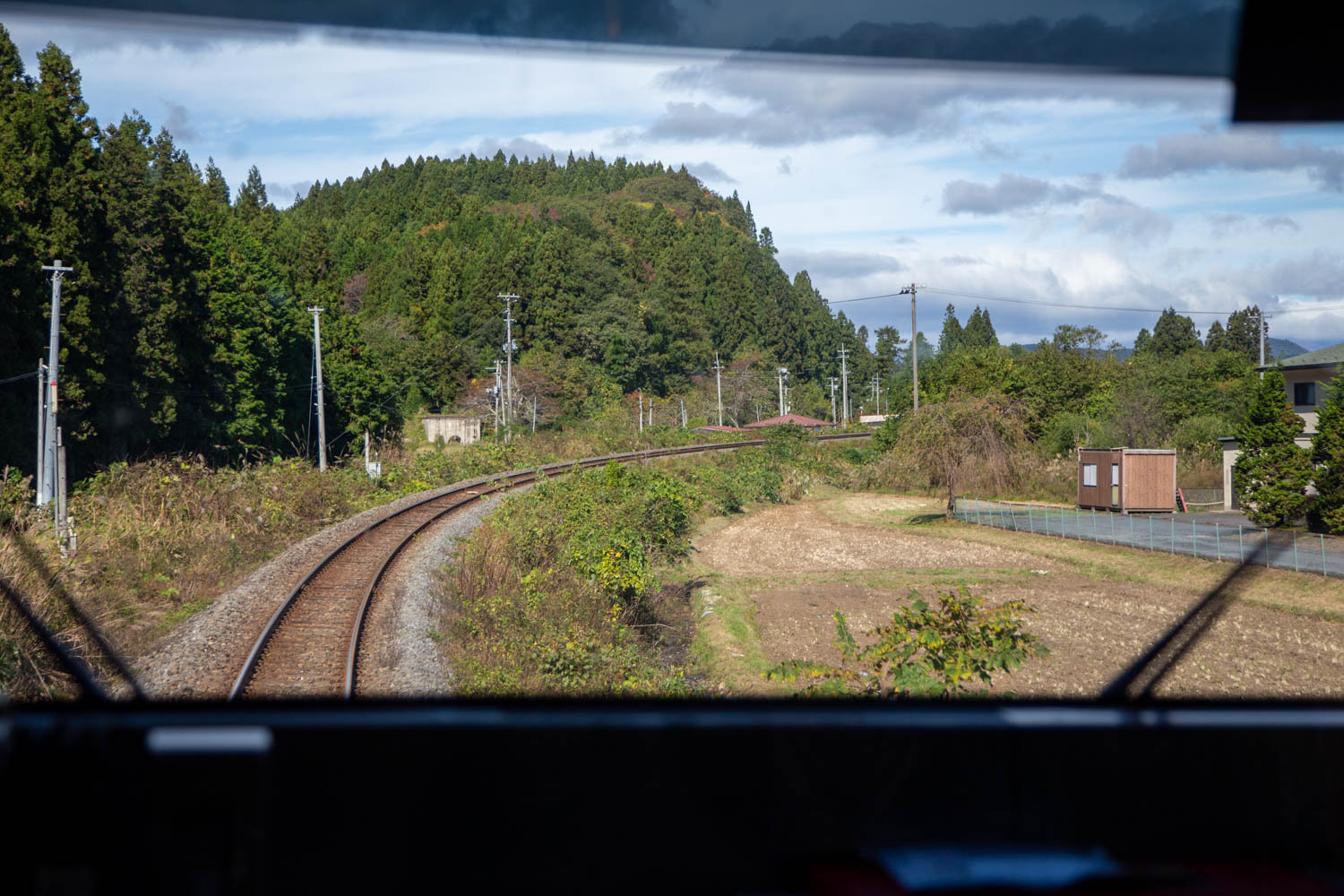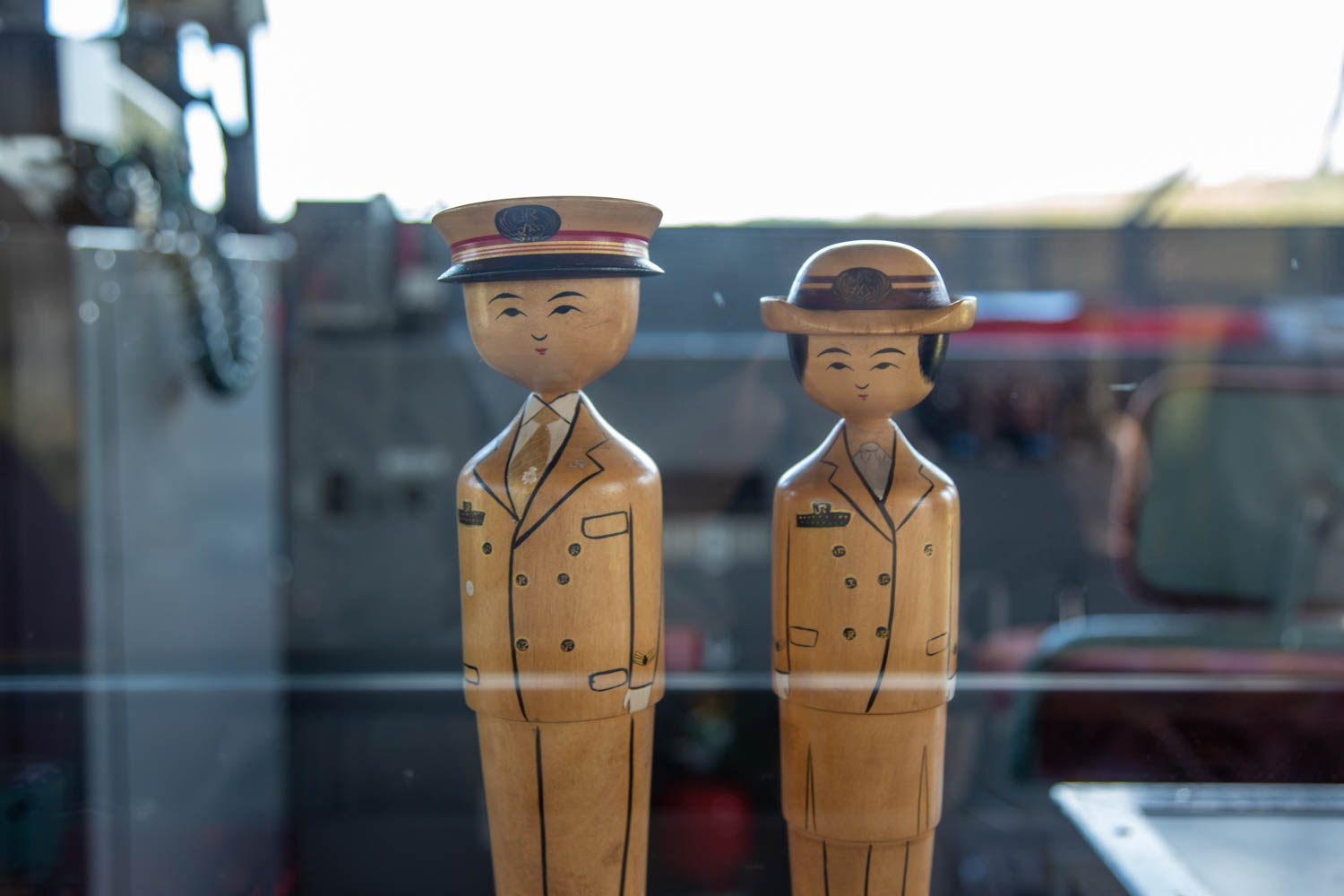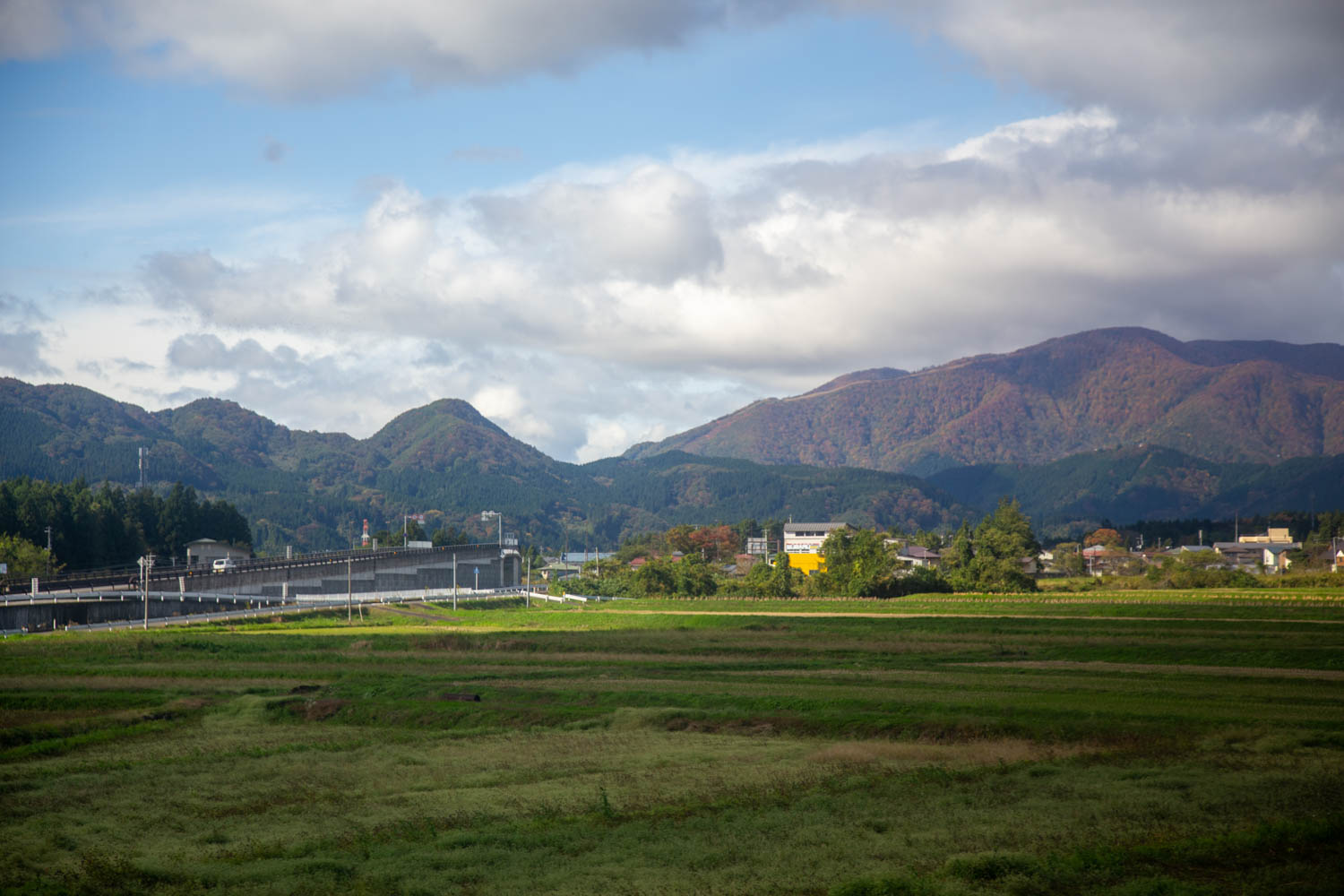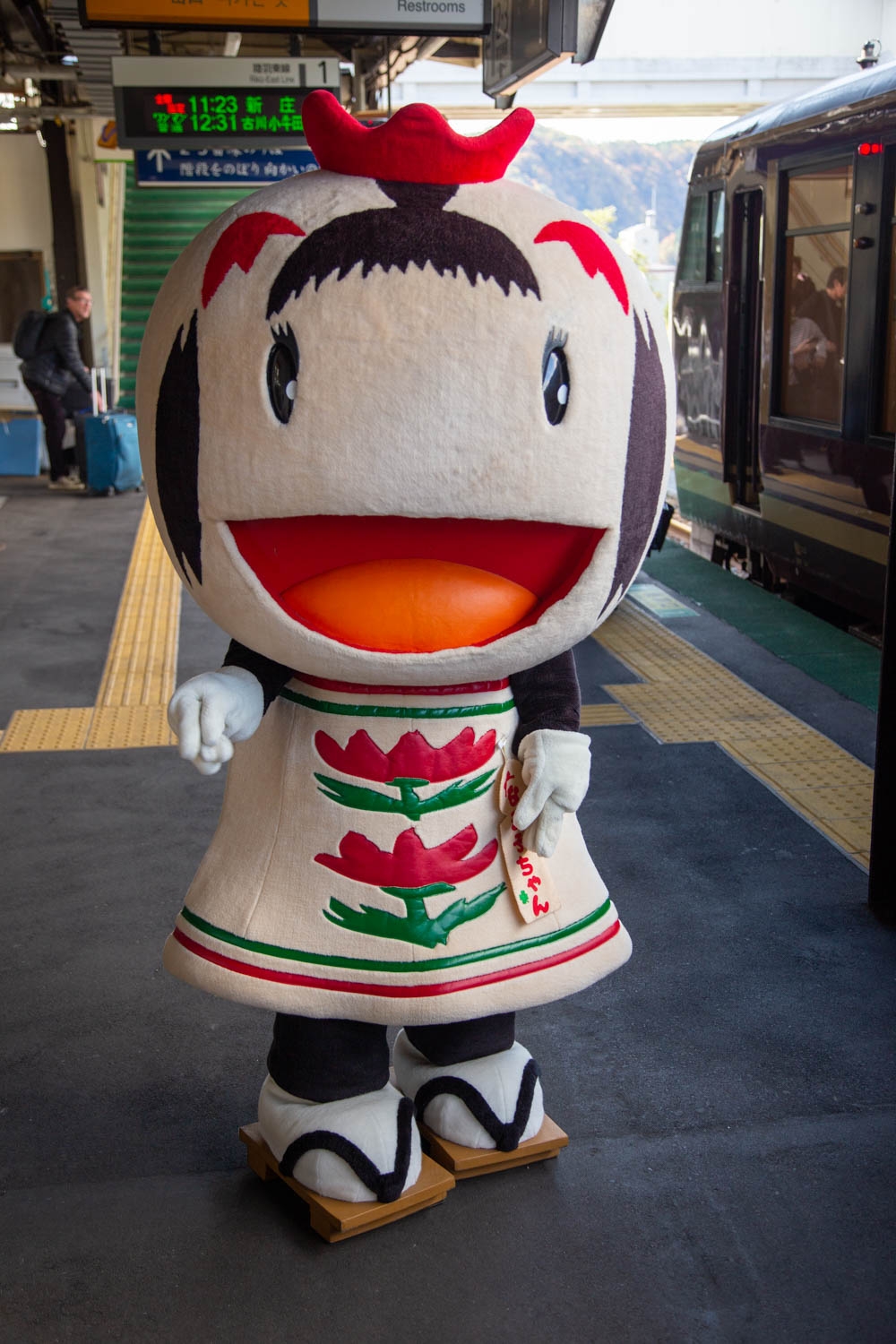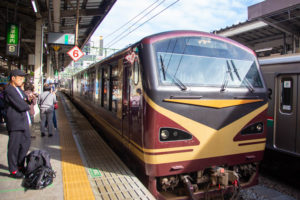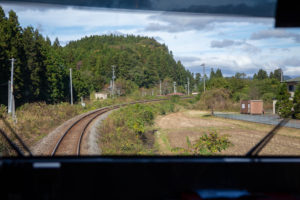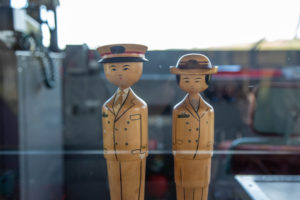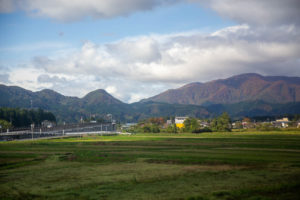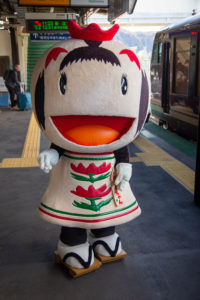 The final part of my autumn foliage viewing plans ended with a visit to Naruko Gorge, one of the best autumn viewing spots in Miyagi prefecture. To get there, I took the Resort Minori Joyful train, another one in the series of tourist trains all over Japan. This was more of a no-frills ride than the Resort Shirakami train that I took to Aomori, but it was comfortable and the huge windows did provide some great views. A welcome party was also present to receive the train at Naruko Onsen station, complete with mascot which was pretty cute.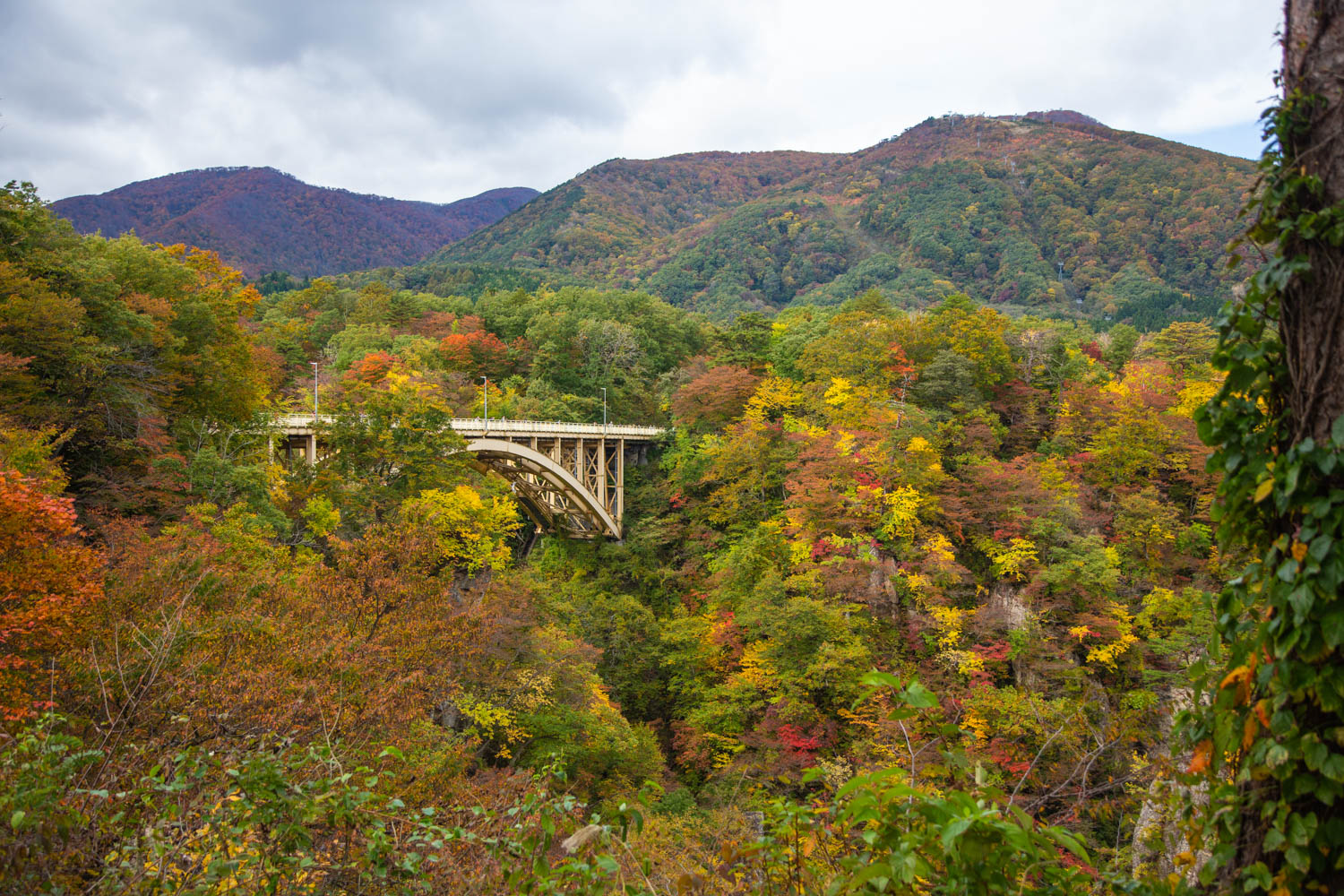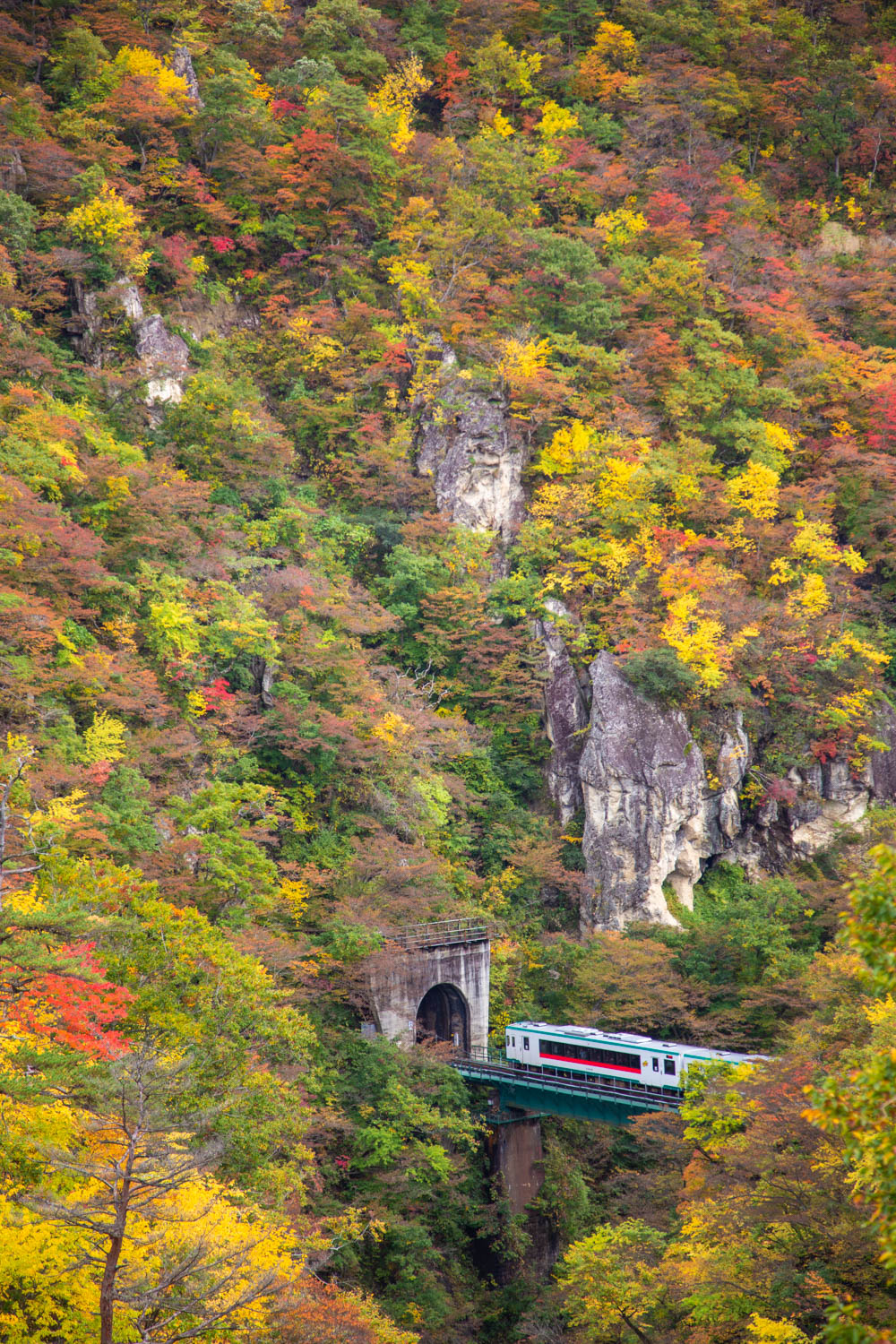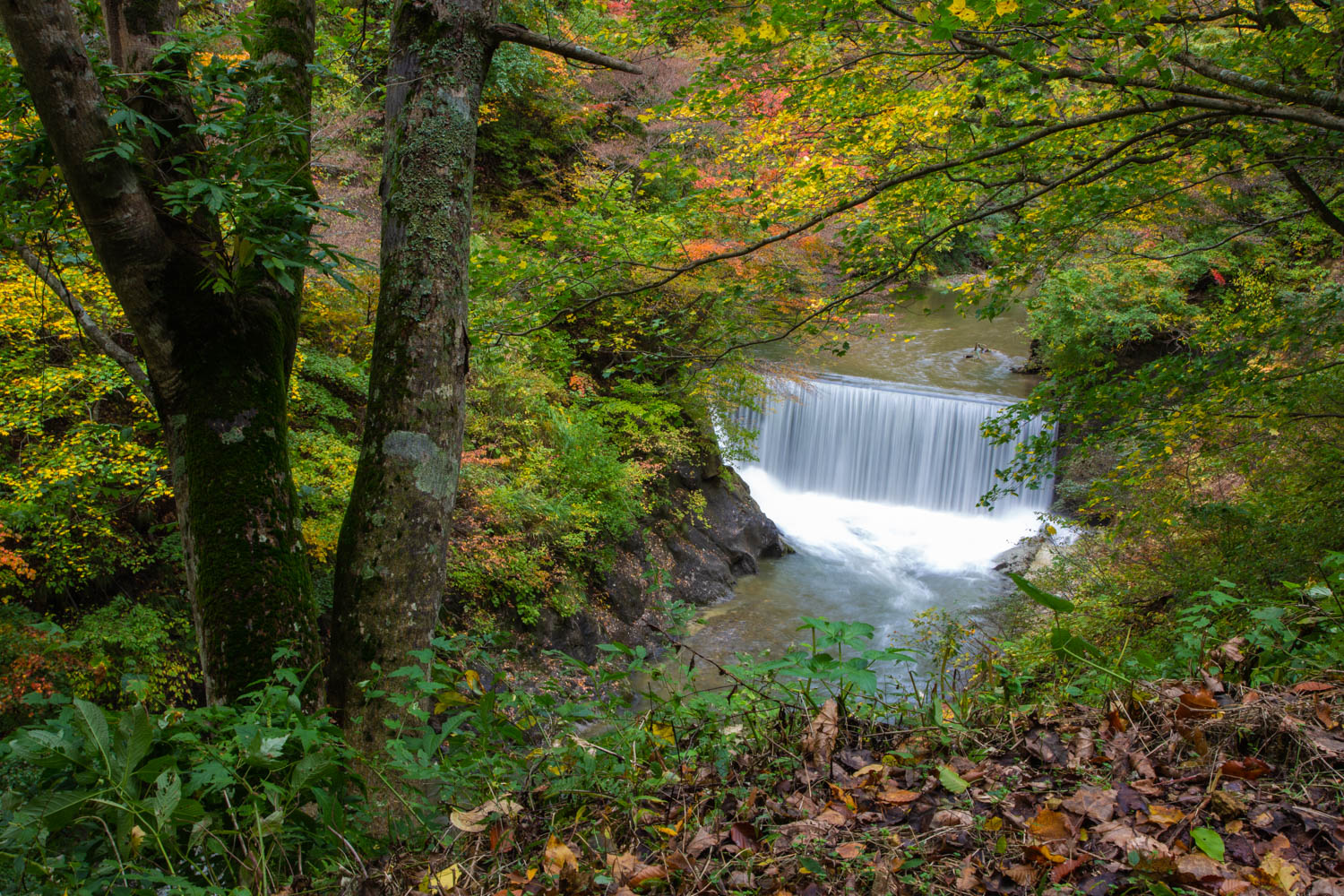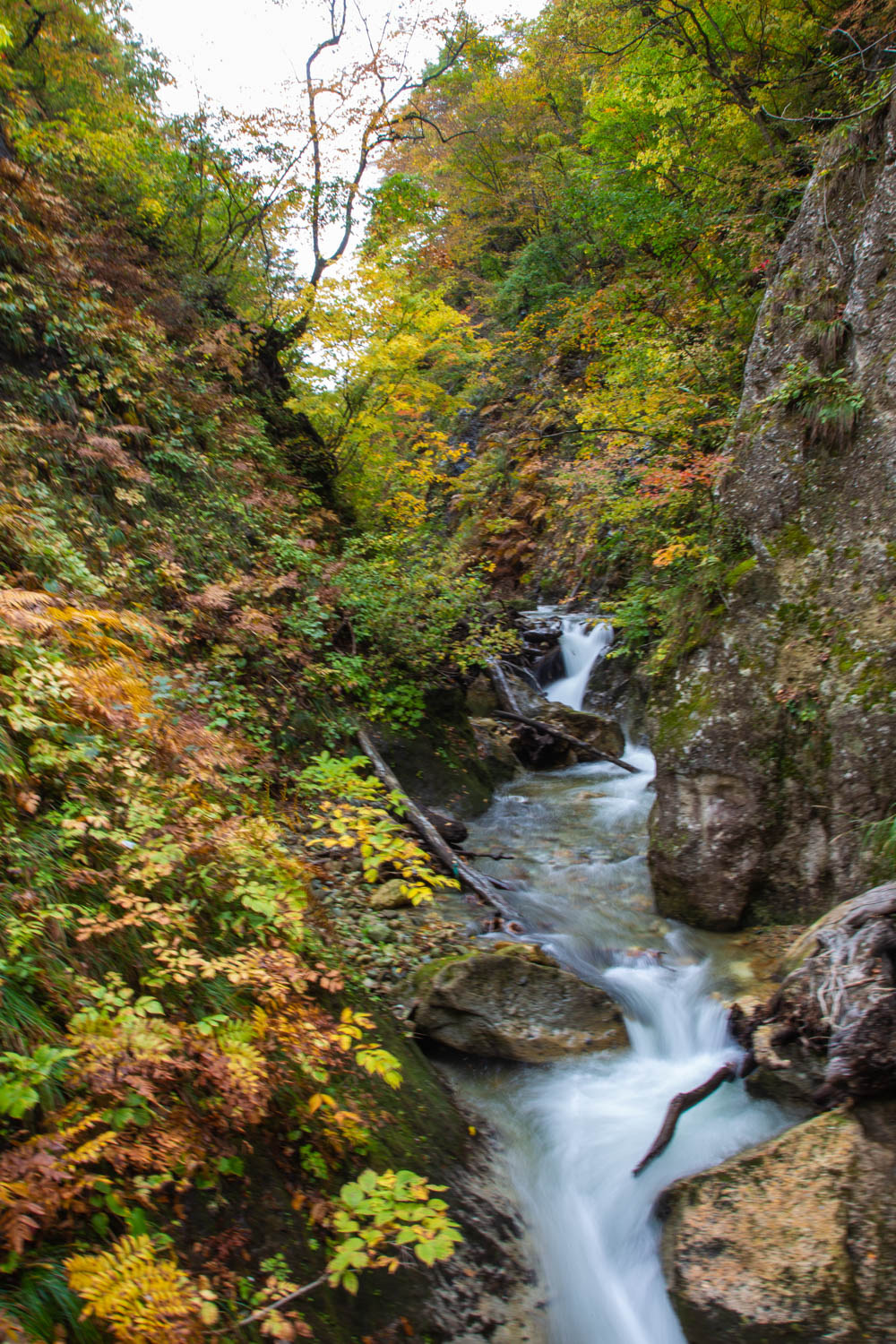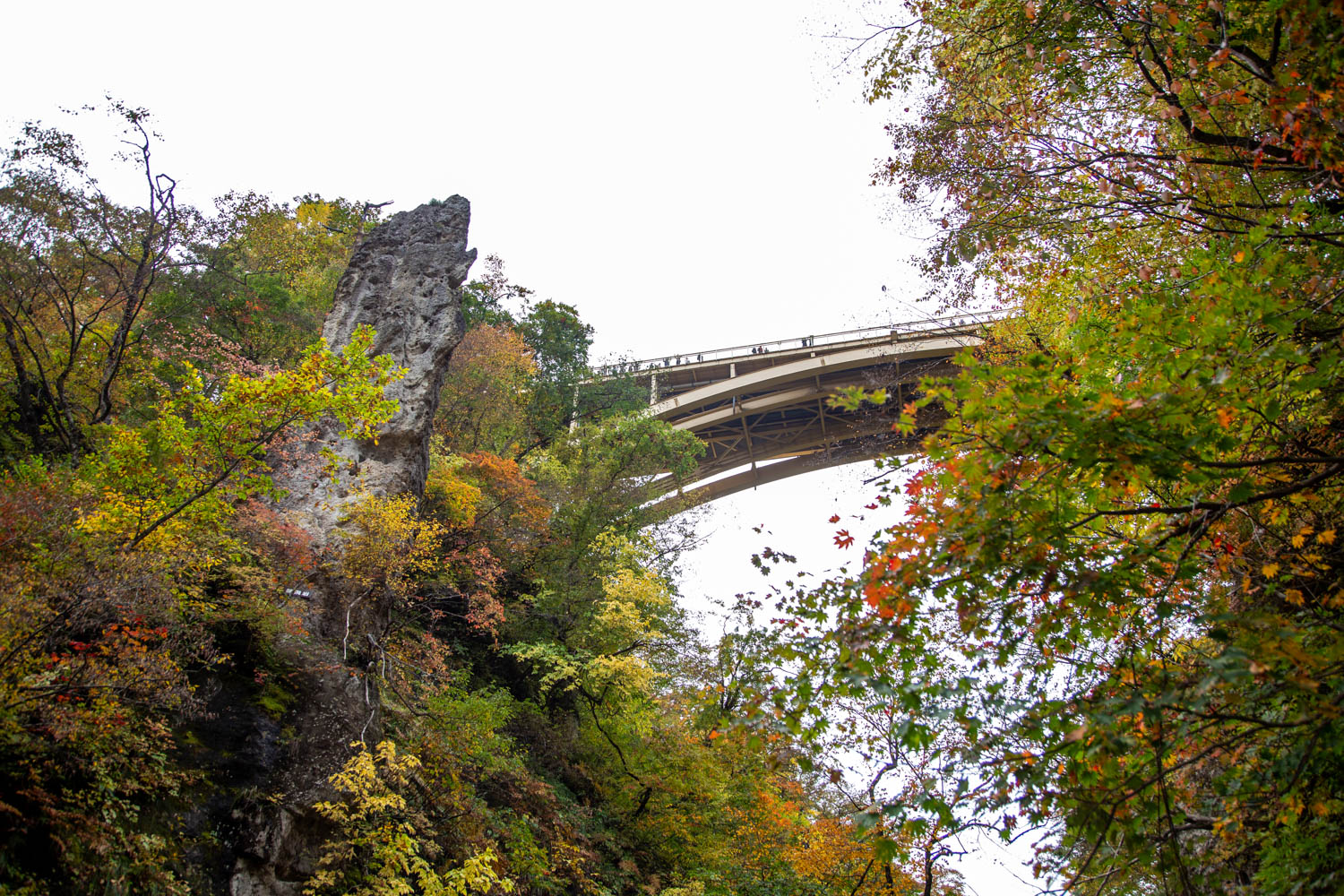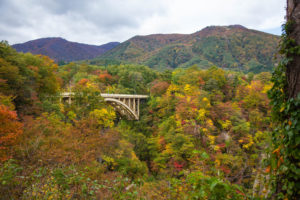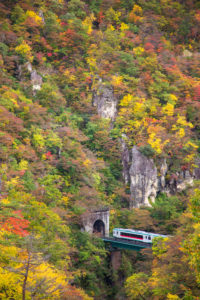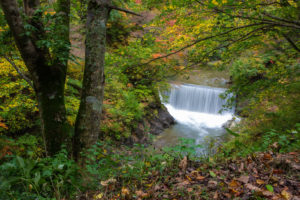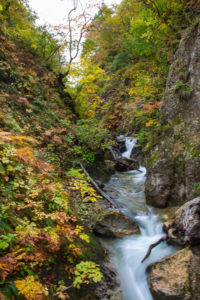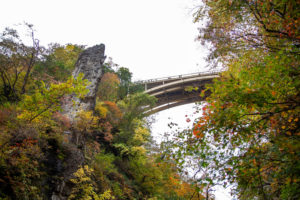 Getting off at the next station, the train slows down just above Naruko Gorge to provide some great photography opportunities of the gorge from a lesser viewed vantage point. The gorge itself has two main points where people gather: an observation deck near the Narukokyo Resthouse provides views towards the Ofukazawa bridge, while the bridge itself is also a popular spot for leaf viewing with views towards the rail bridge, with both providing really spectacular views of the surroundiings. A trail near the main road also leads down to the river bank, though it is unfortunately partially closed.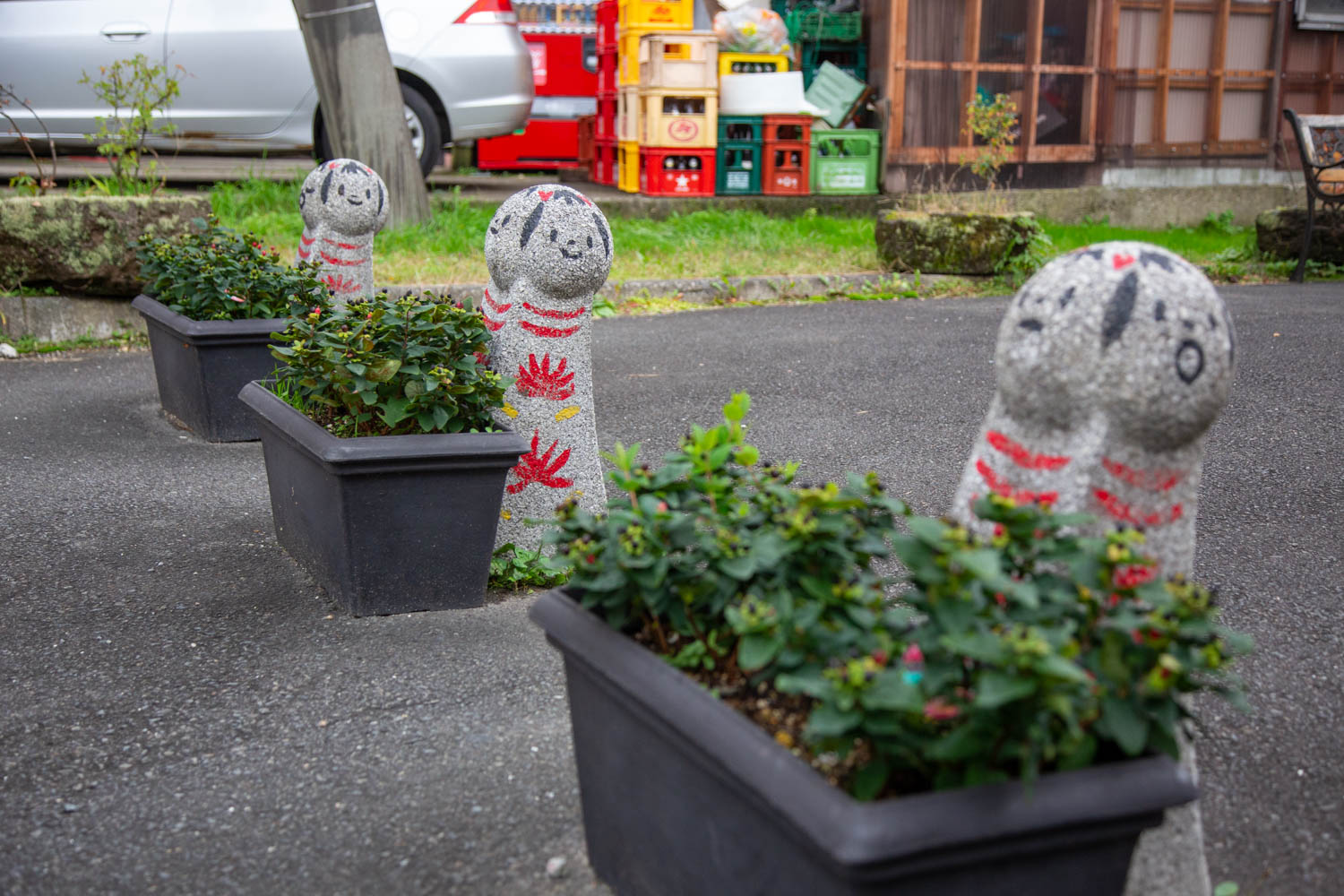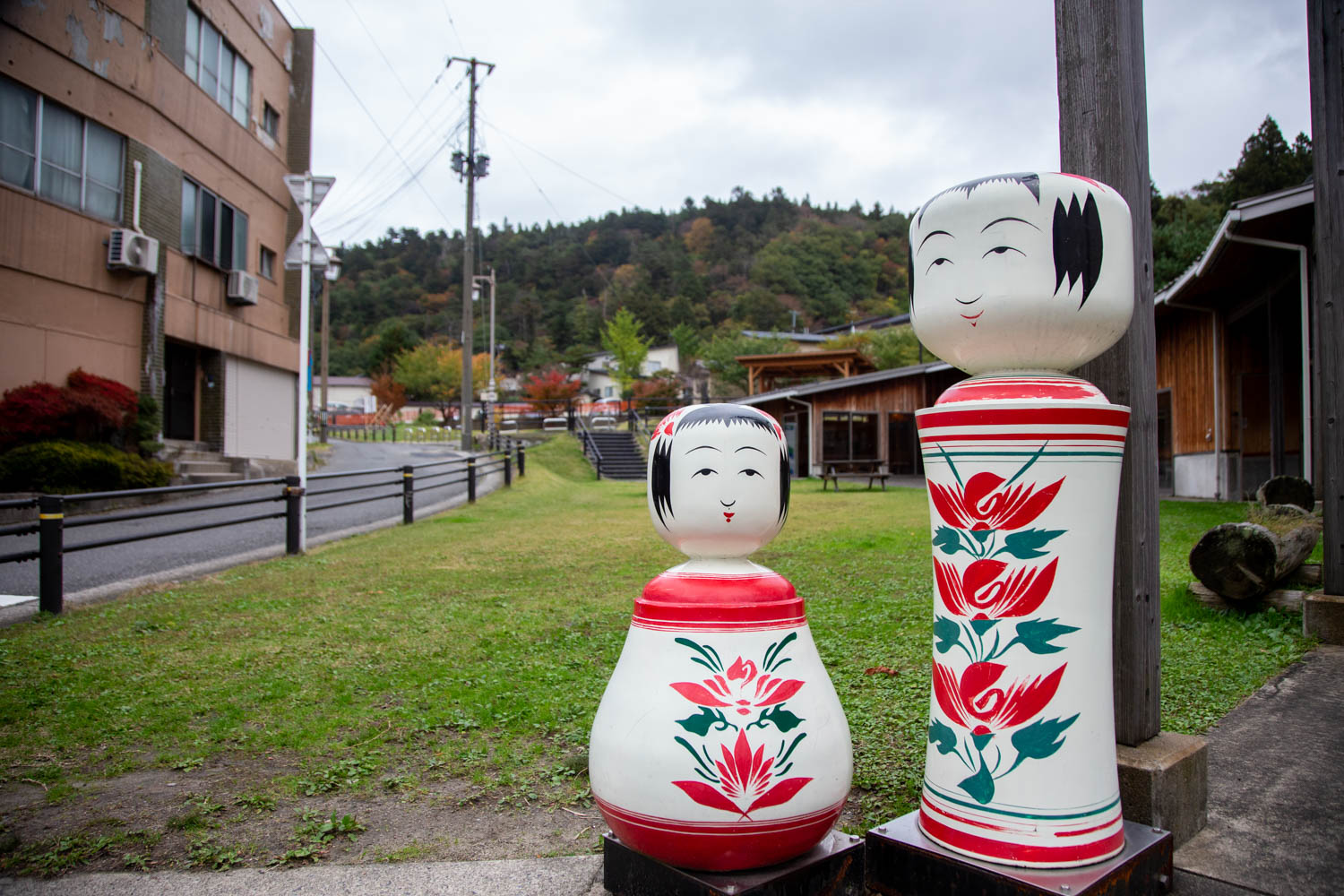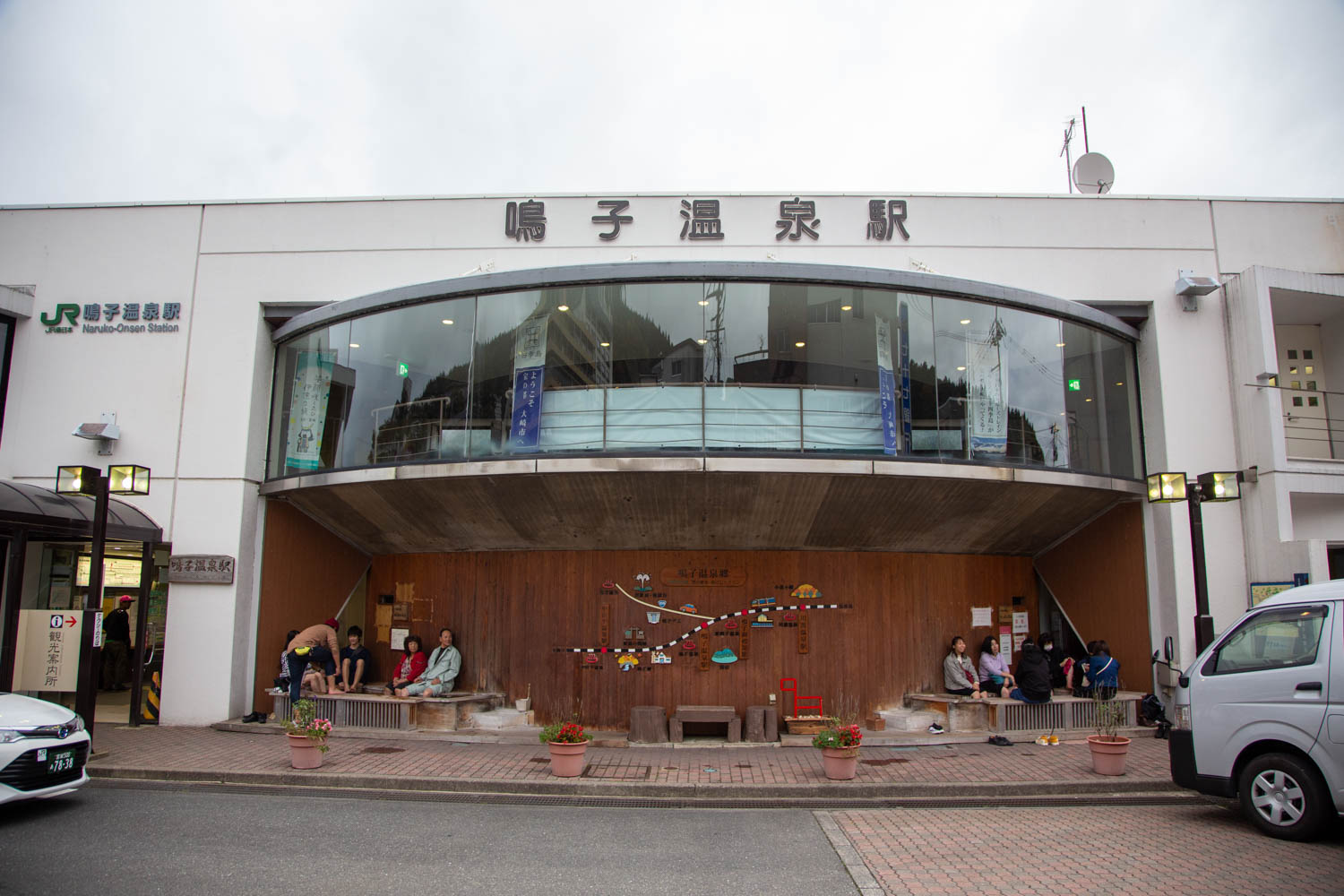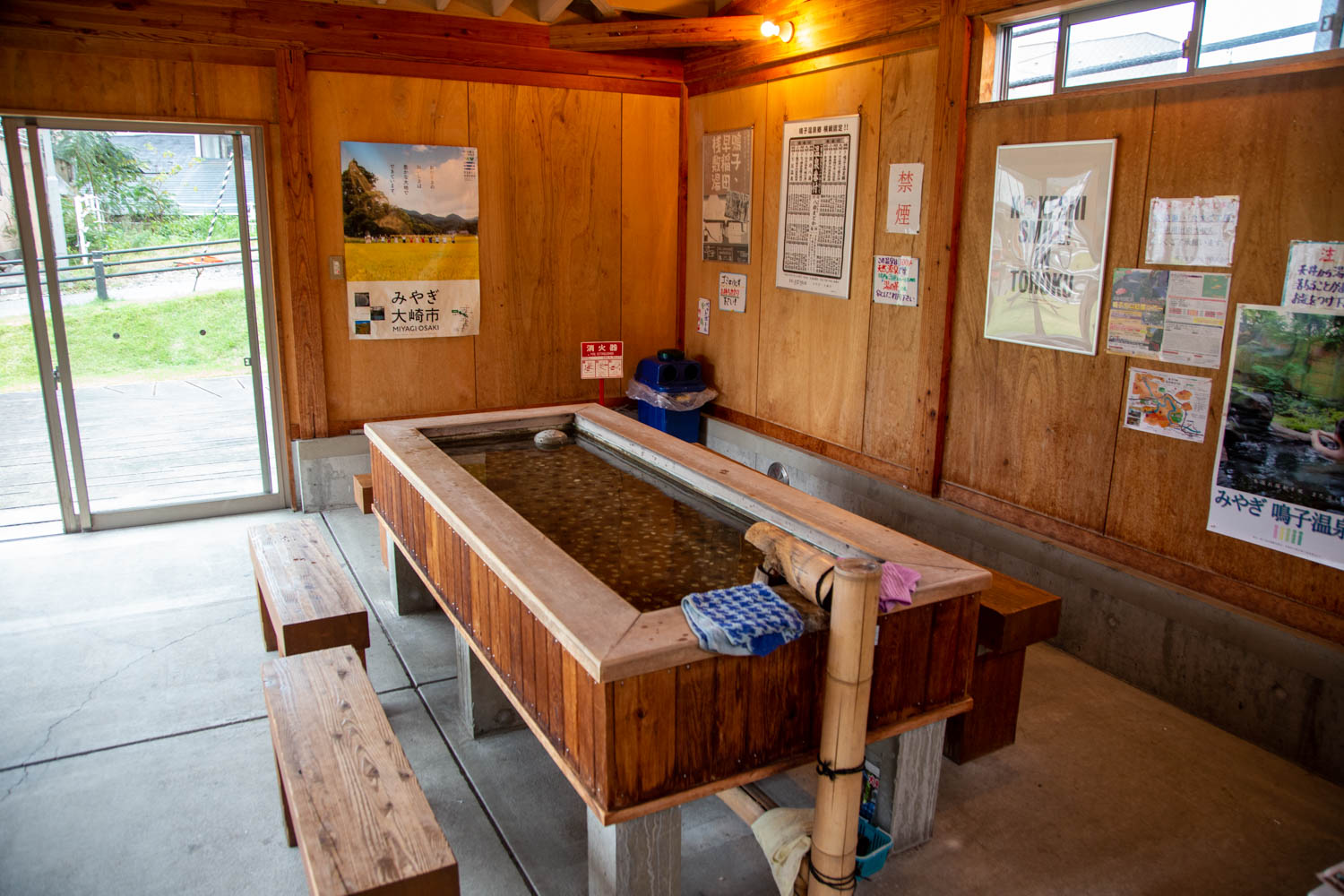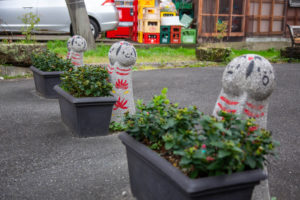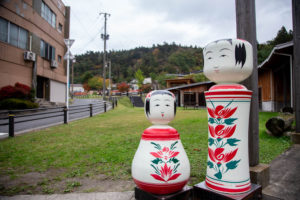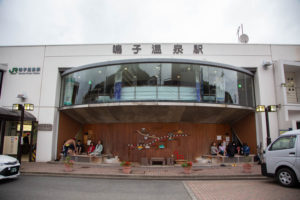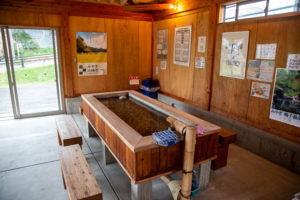 A bus runs from the gorge back to Naruko Onsen station, where obviously I decided to soak in one of the numerous onsens in town. The area is pretty famous for kokeshi dolls, with statues of such dolls displayed all around the area; in fact the bus does pass by the Kokeshi Doll Museum, which I didn't have the time to visit as I decided to squeeze in a side trip before I head back to Sendai. I do find that the dolls are somewhat creepy, I think it's the eyes that does it.
Matsushima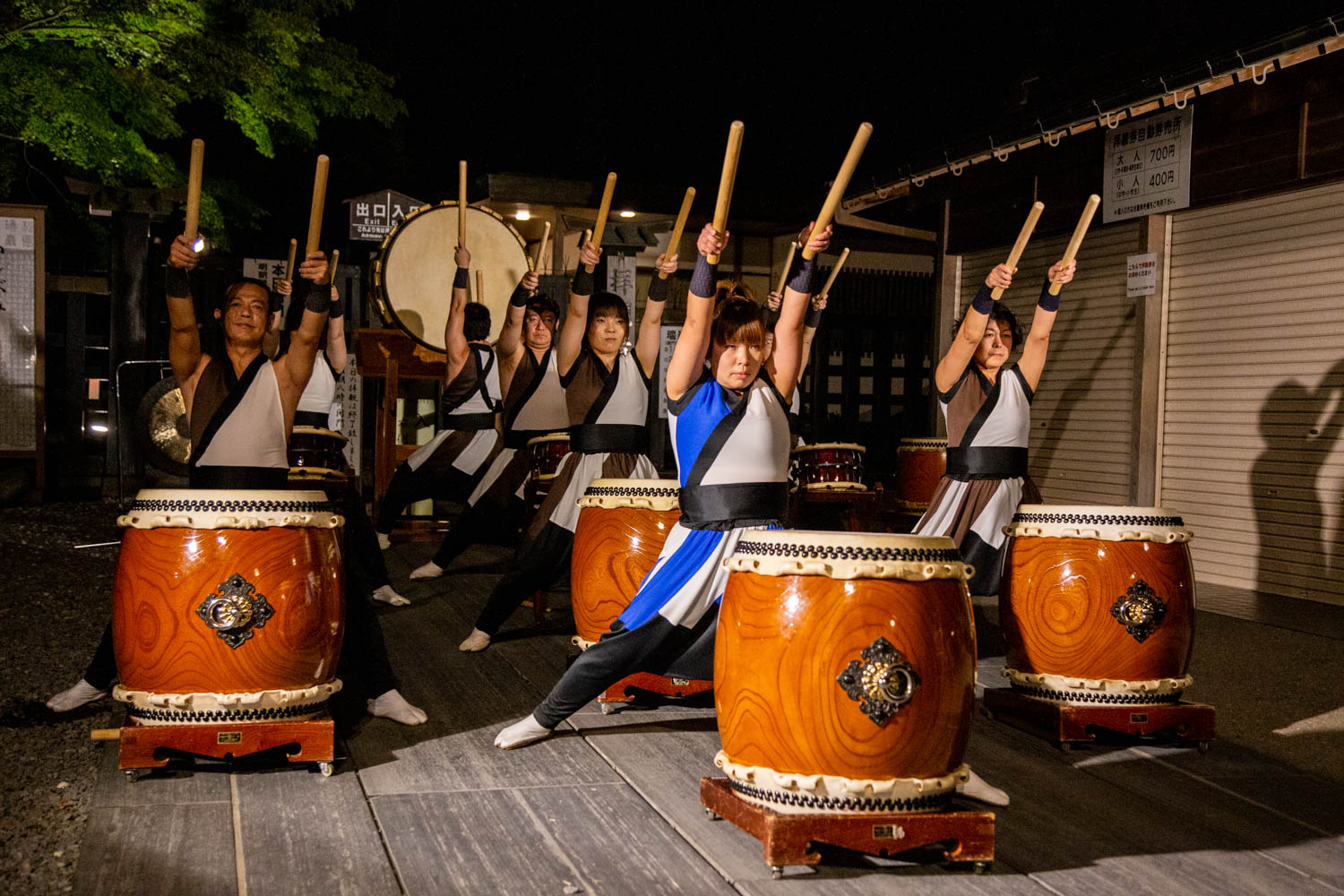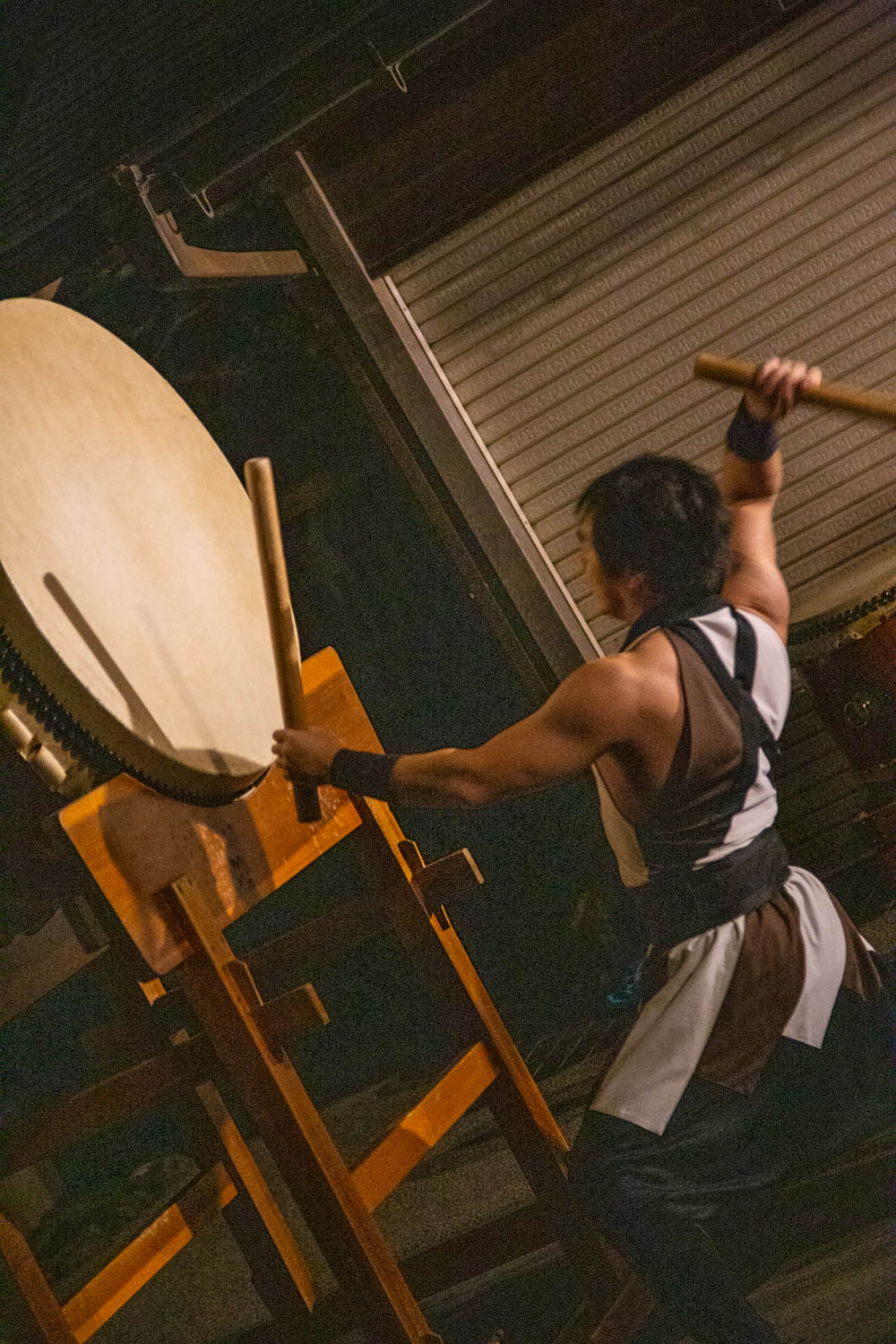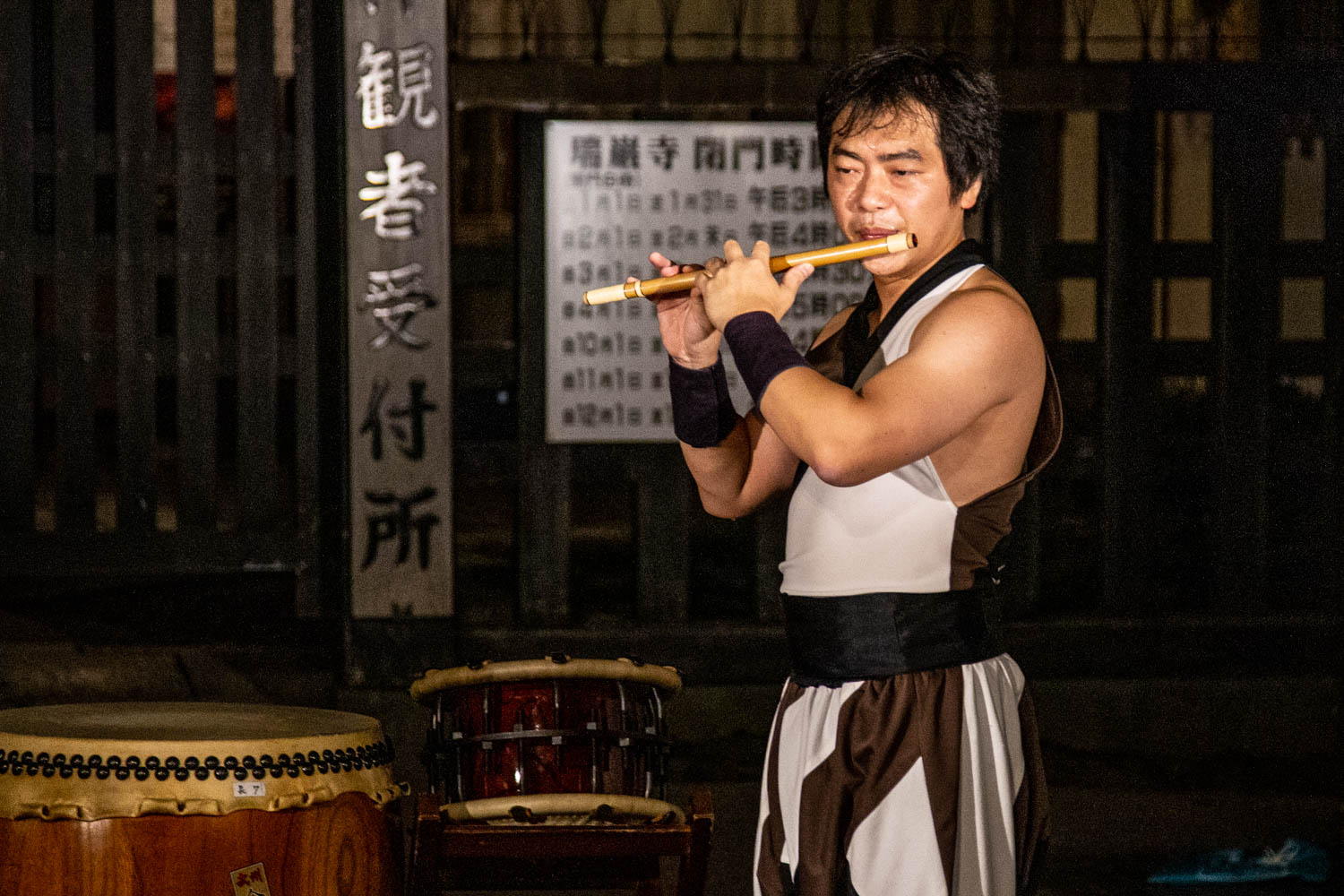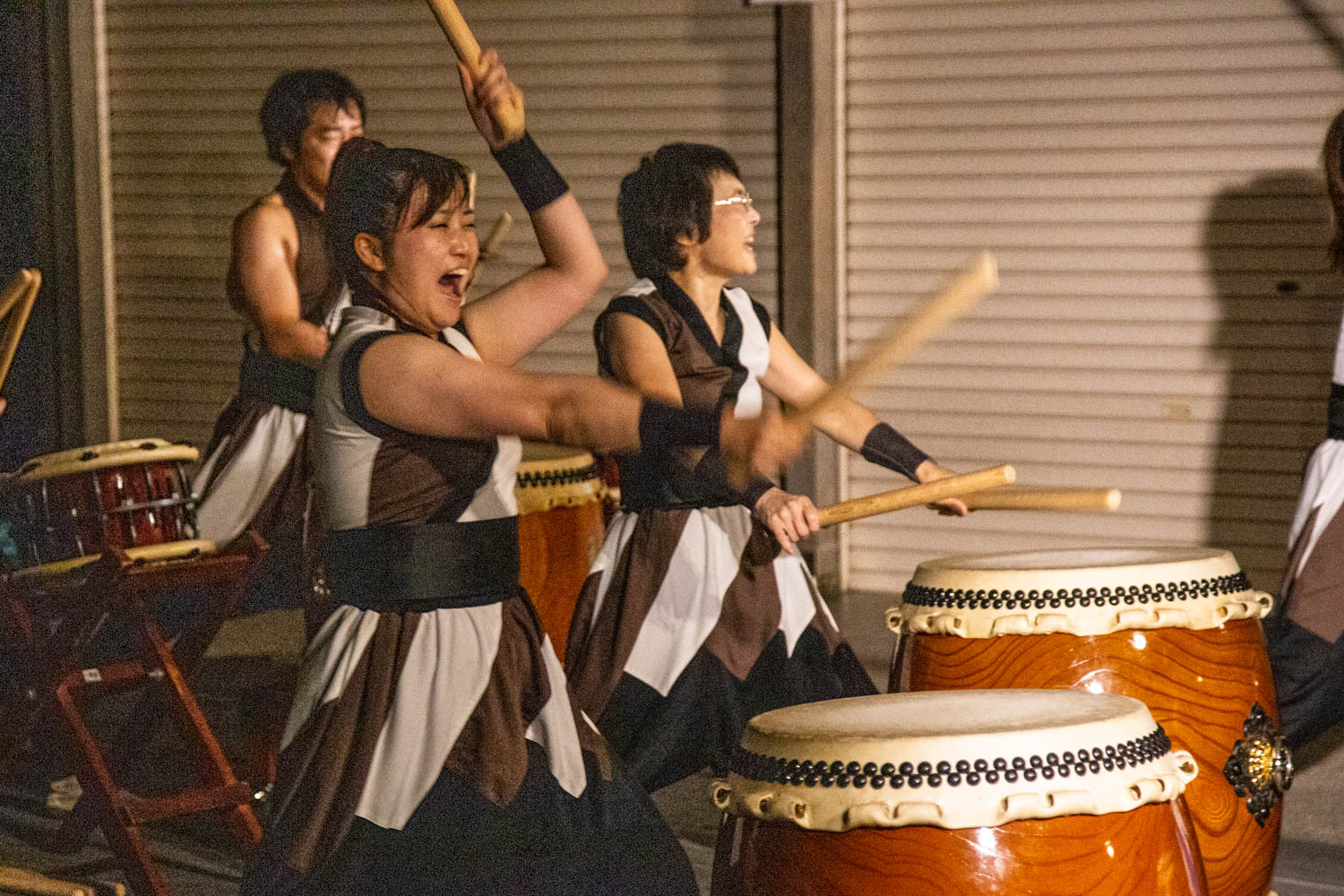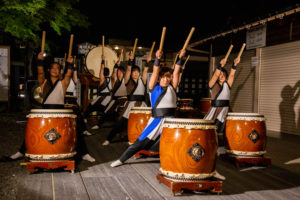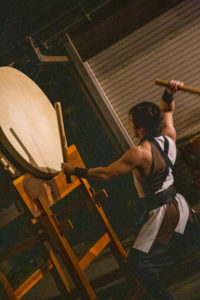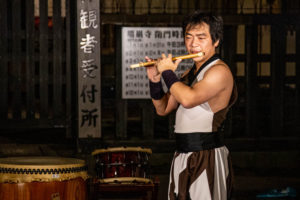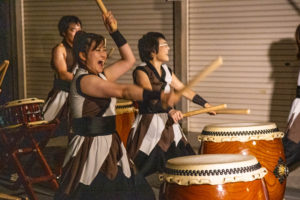 On the way back from Naruko Gorge I dropped by Matsushima, and more specifically Entsuin Temple, where they have a autumn light up event within the shrine garden. This day also happened to be the first day of the event, so they also had what I think was some special taiko performance that was part of their opening ceremony, which was terrific.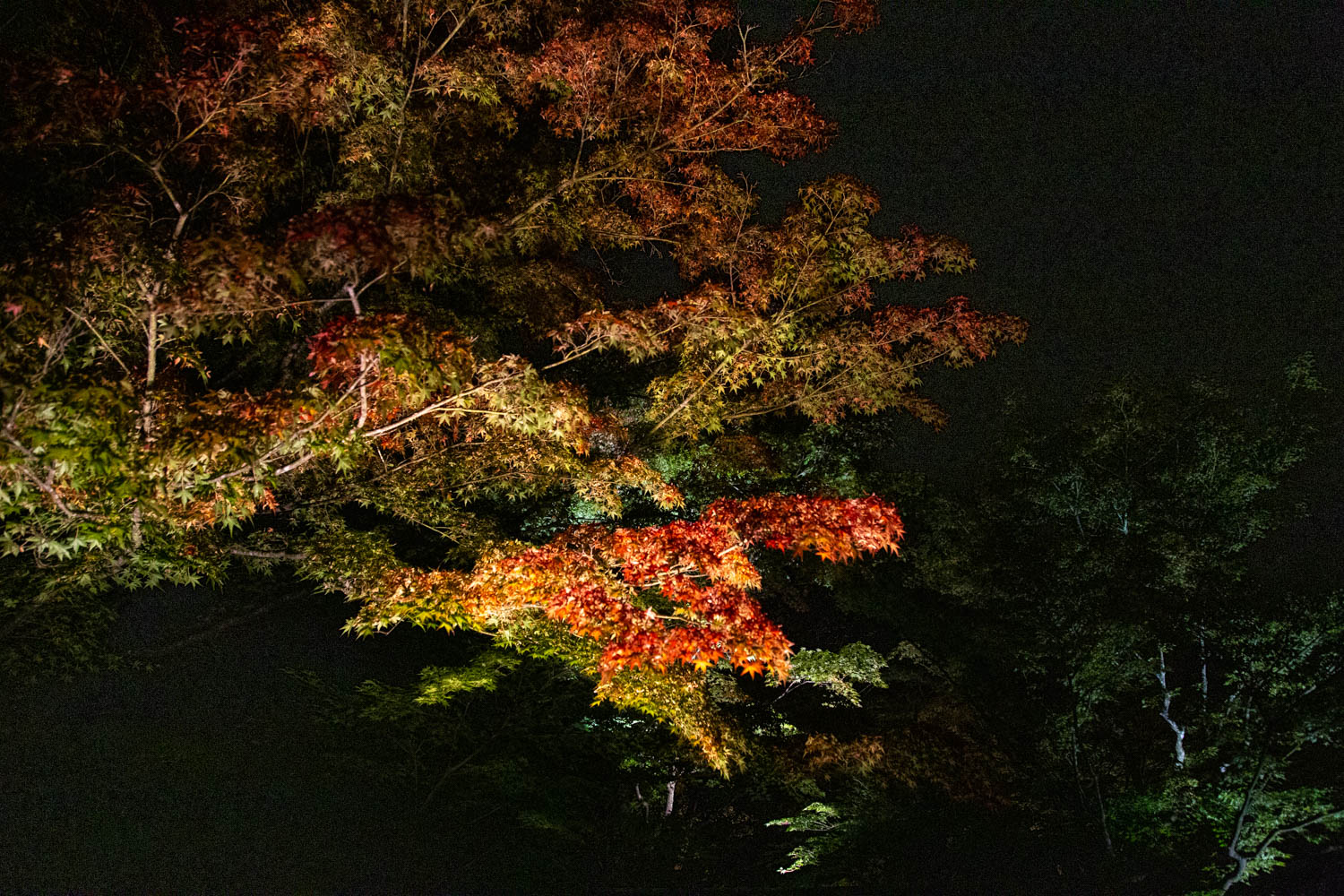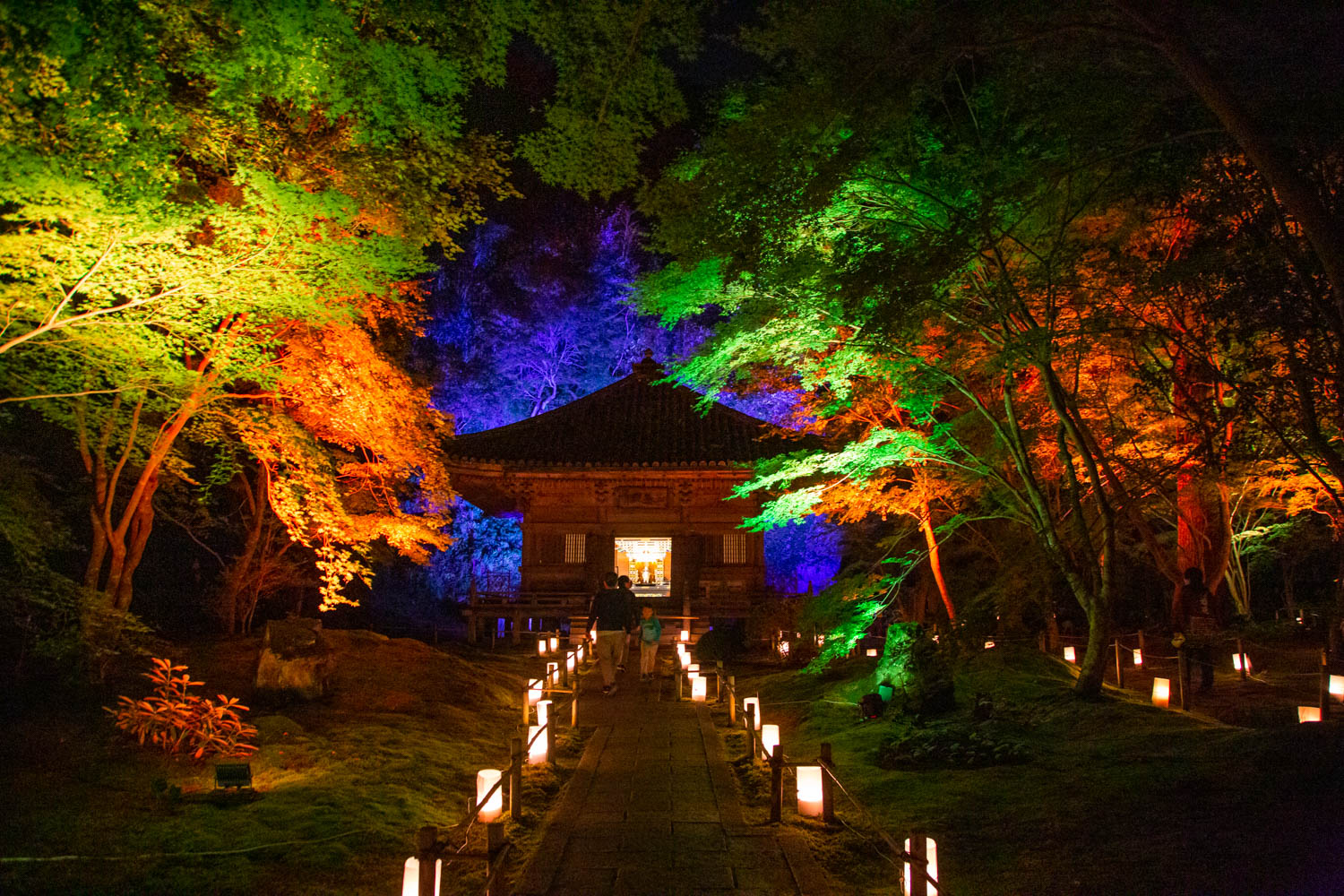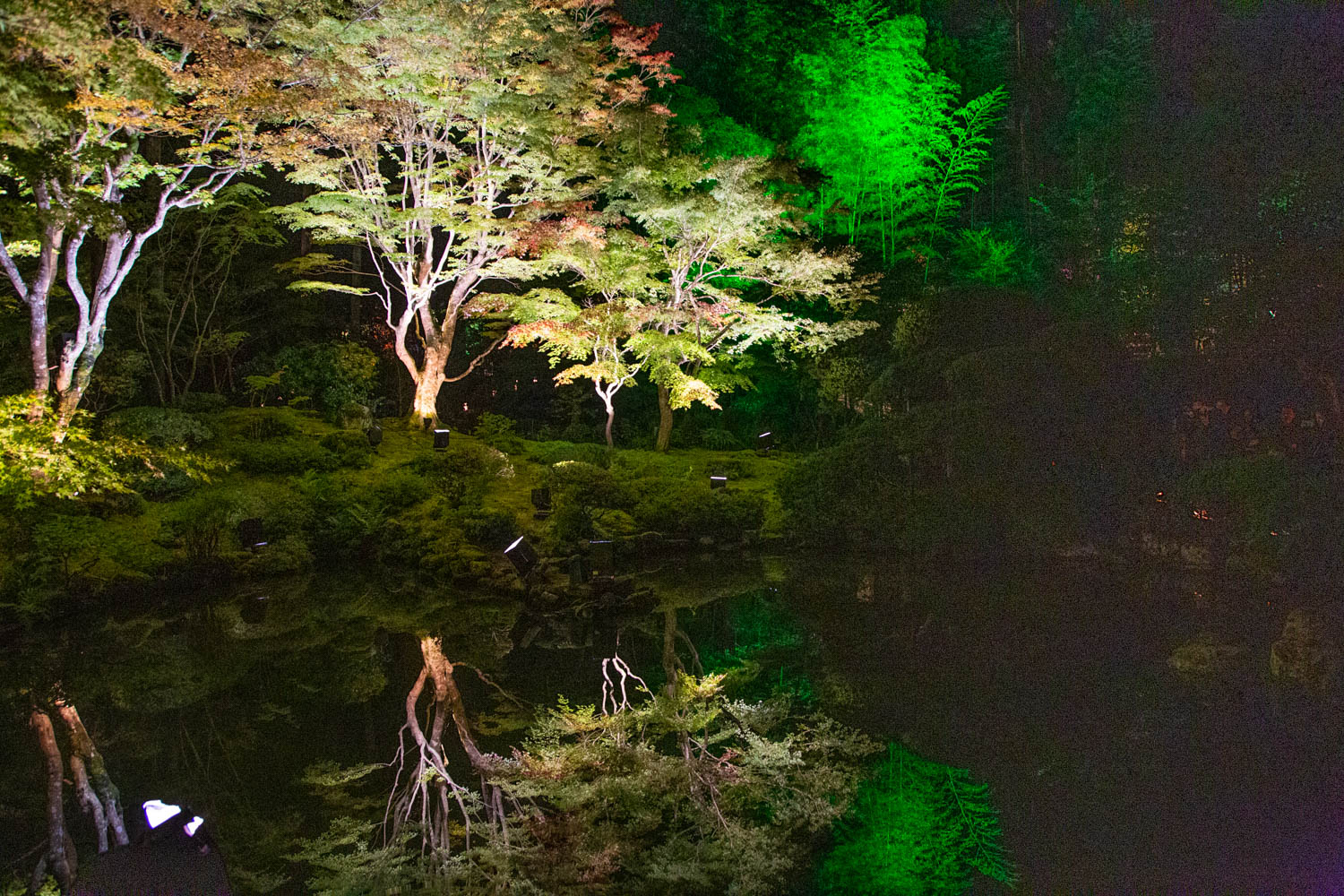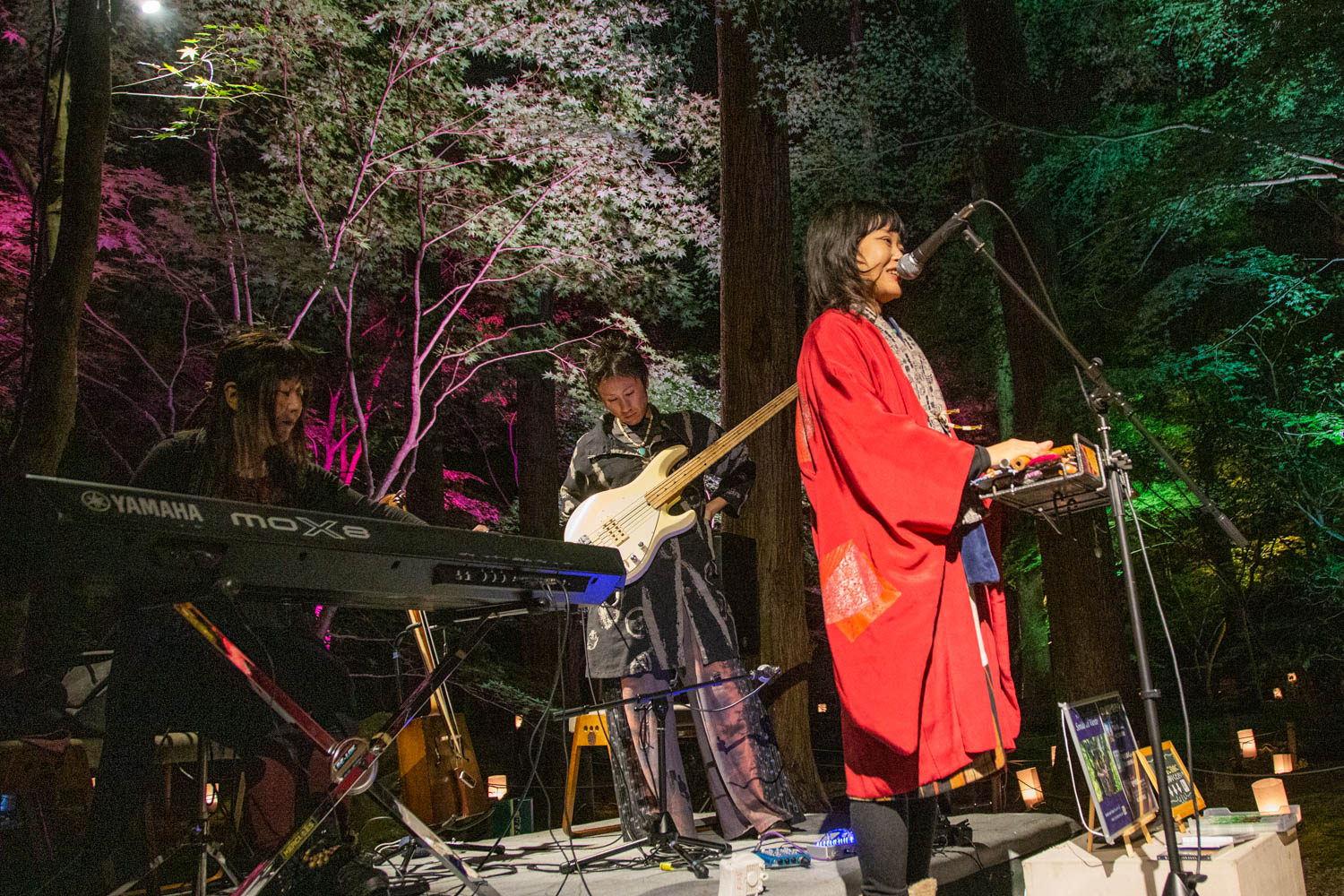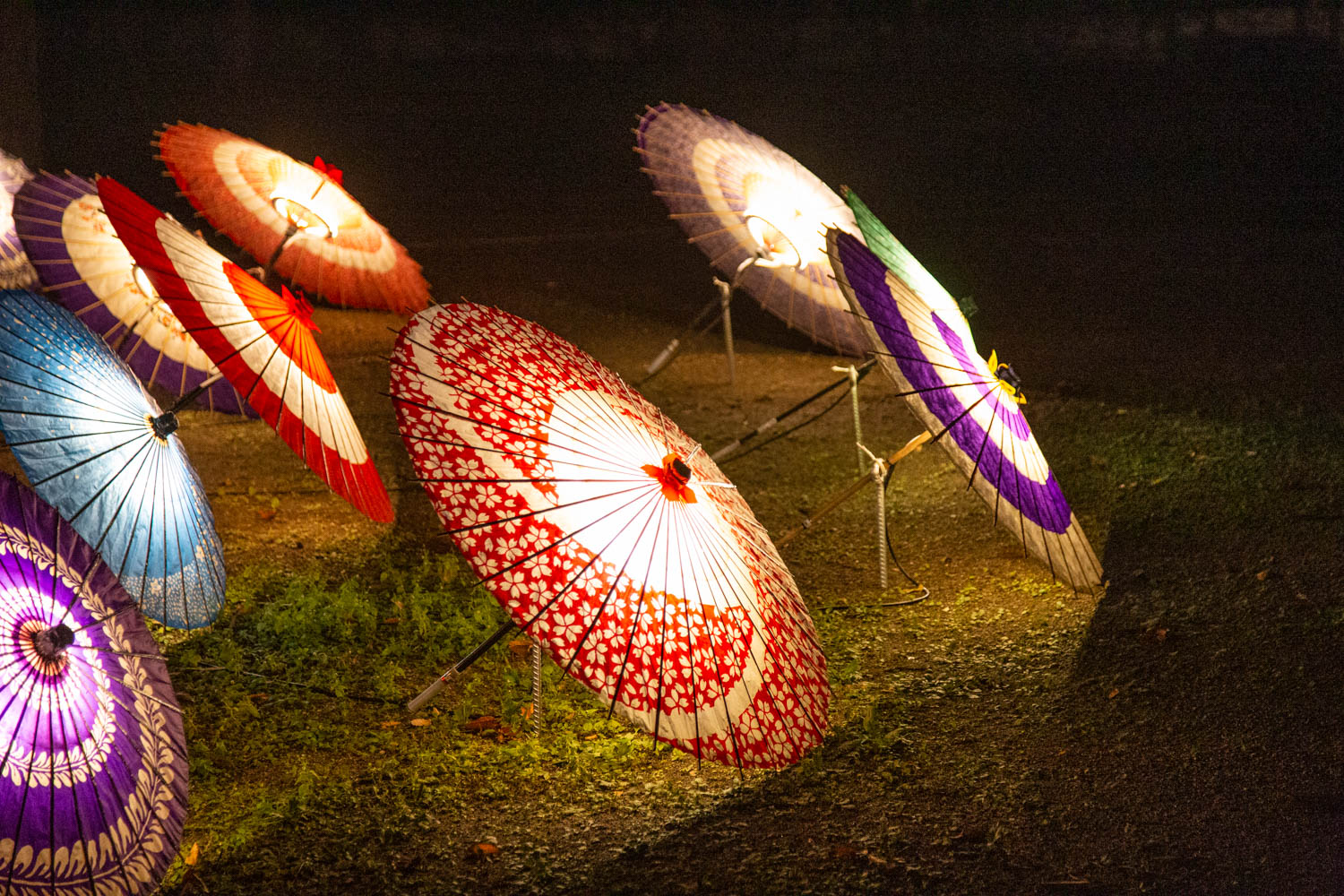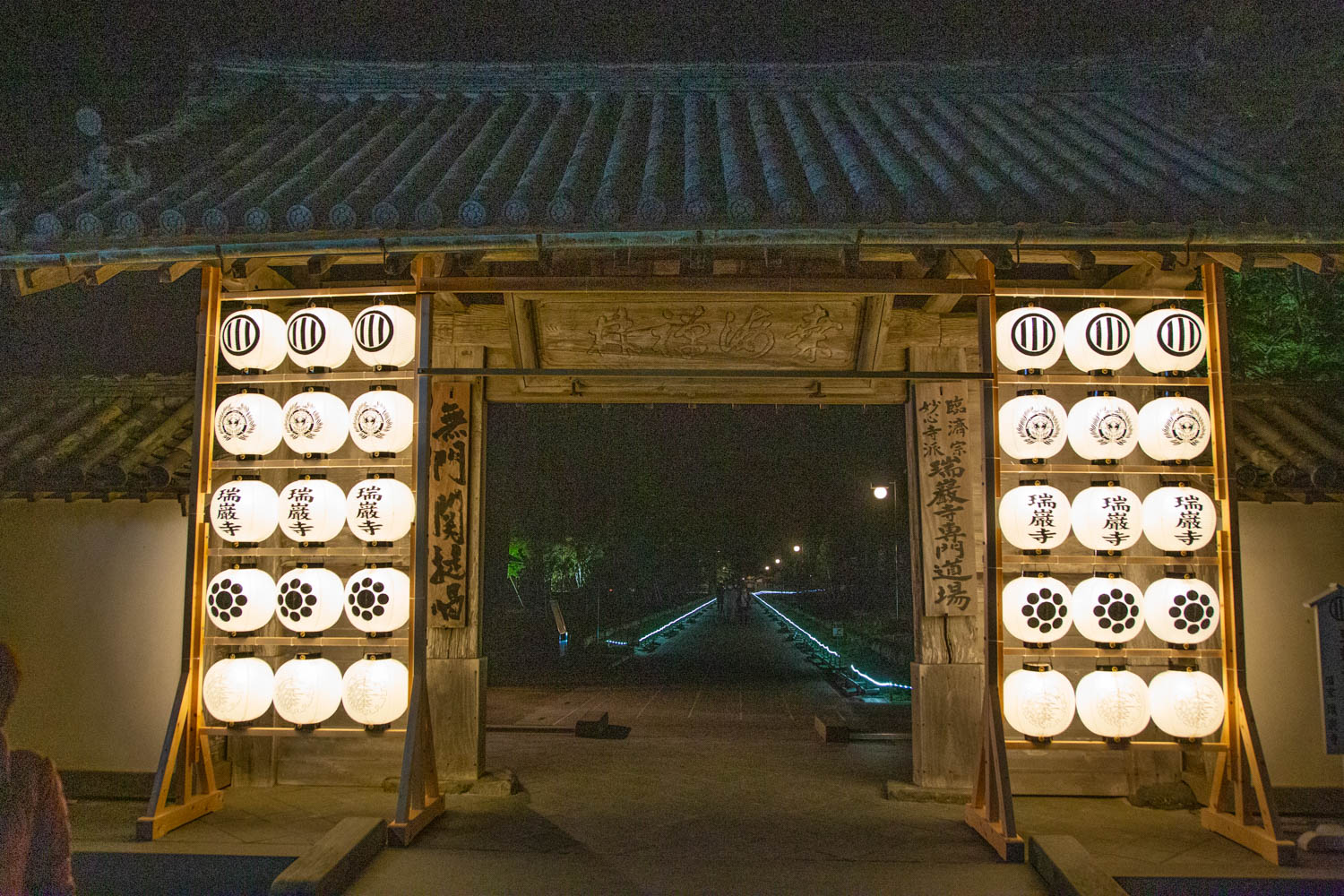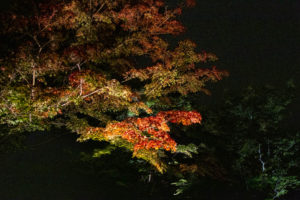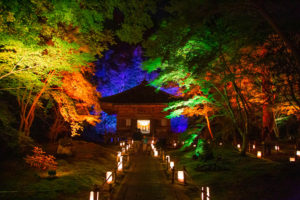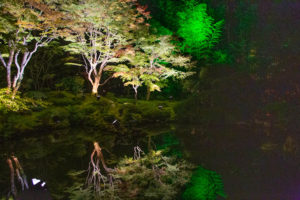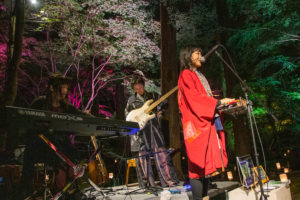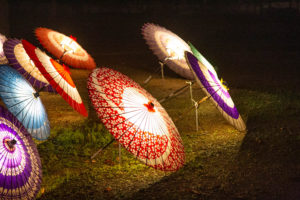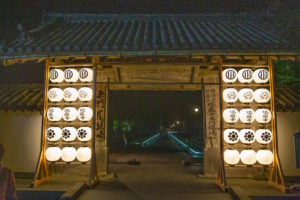 Of course, the main attraction is within the temple grounds, where the light up definitely did not disappoint unlike the previous light up event. Plenty of lights everywhere lighting up the autumn foliage, as well as the occasional special decoration made for a pretty spectacular sight. There were also some musical groups performing songs that was pretty perfect for the atmosphere, think calm, soothing and relaxing types of music.
Nikka Whisky Distillery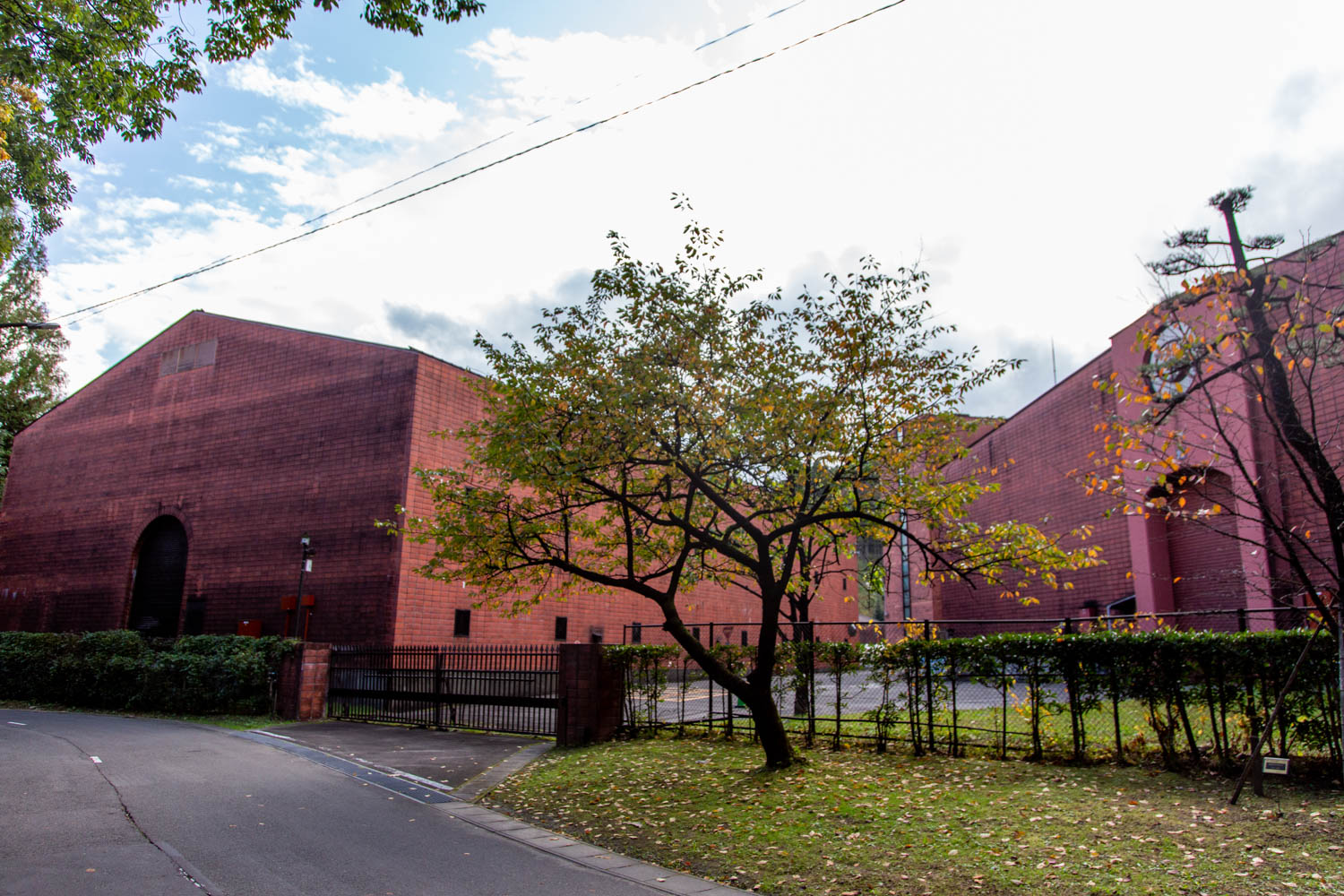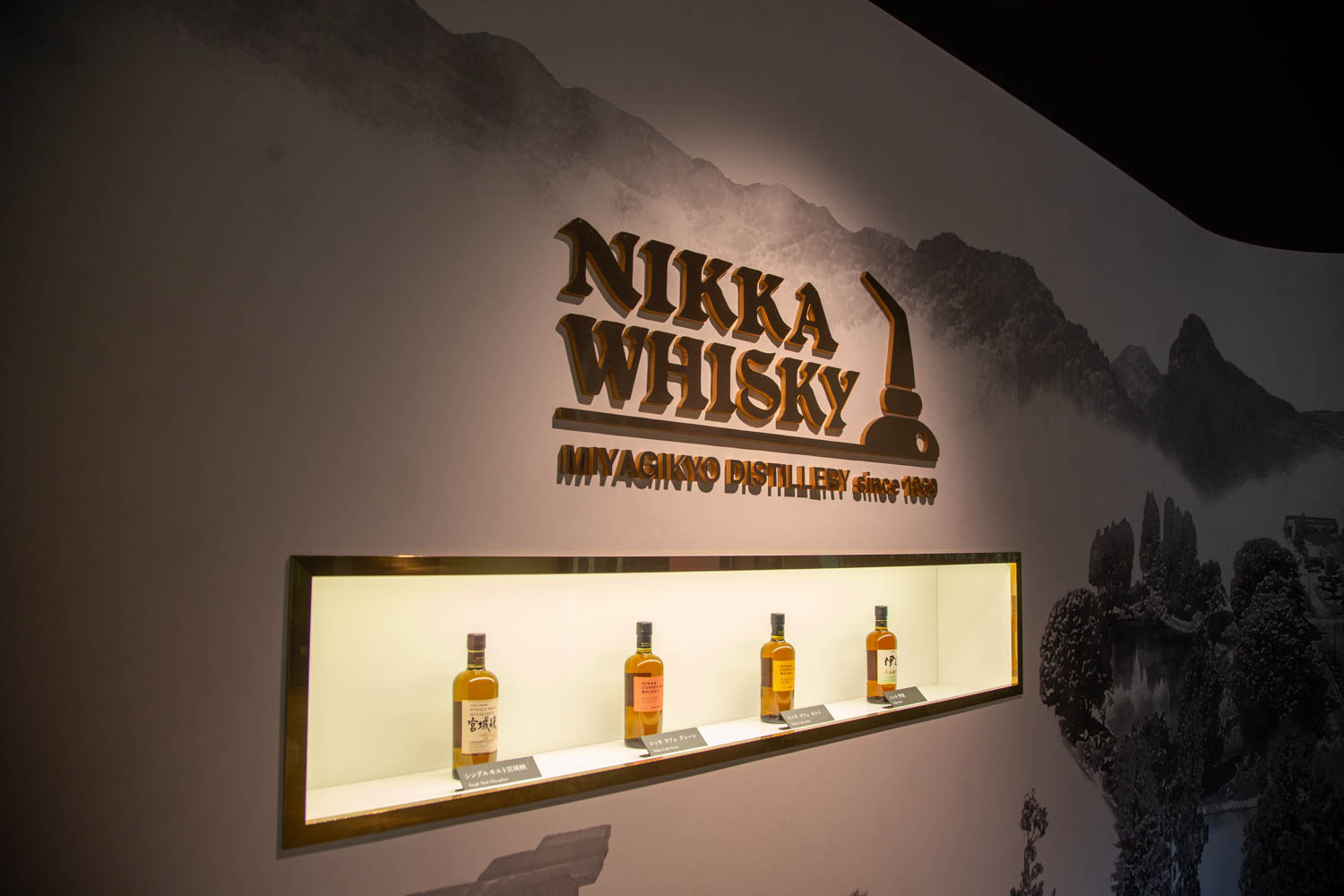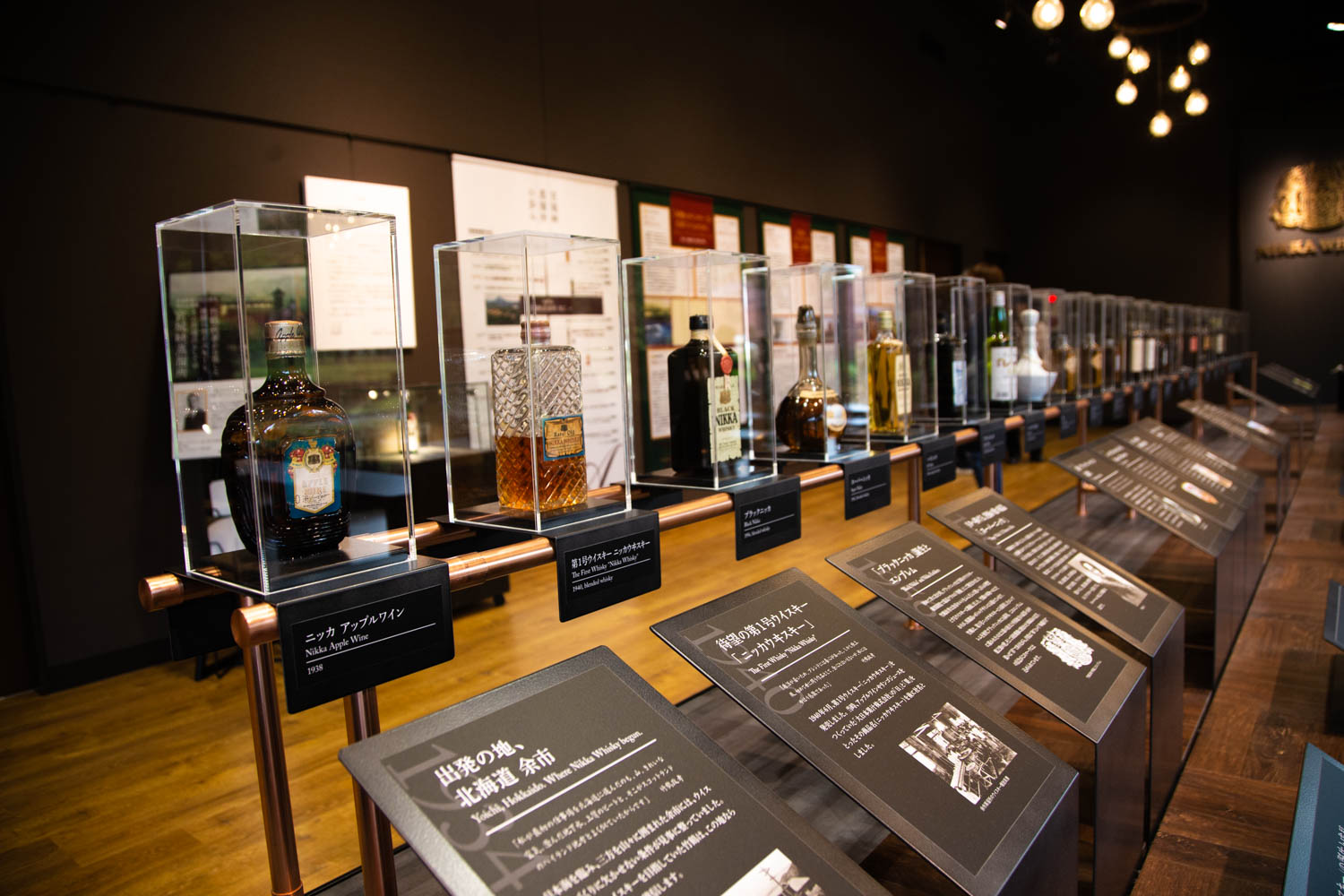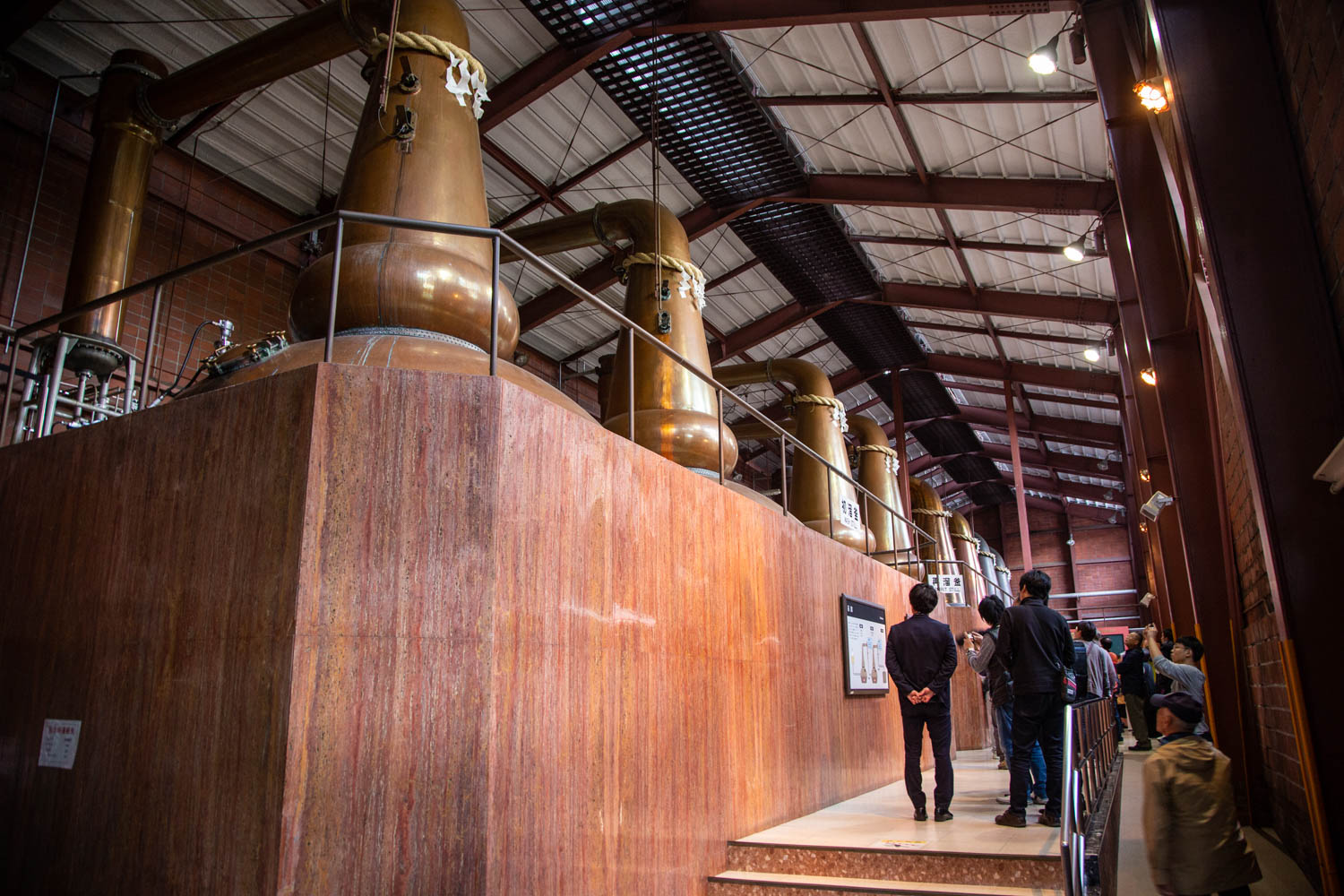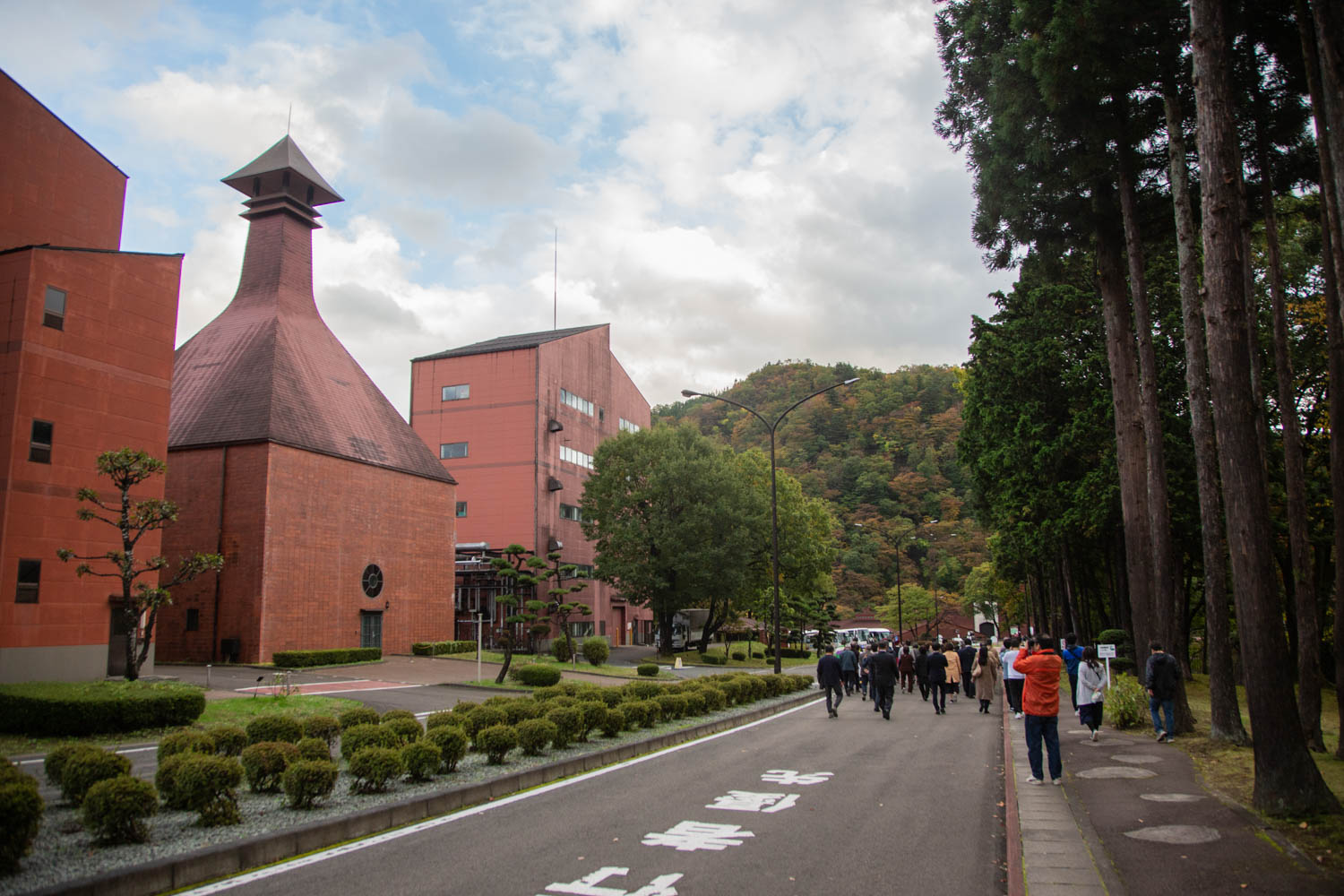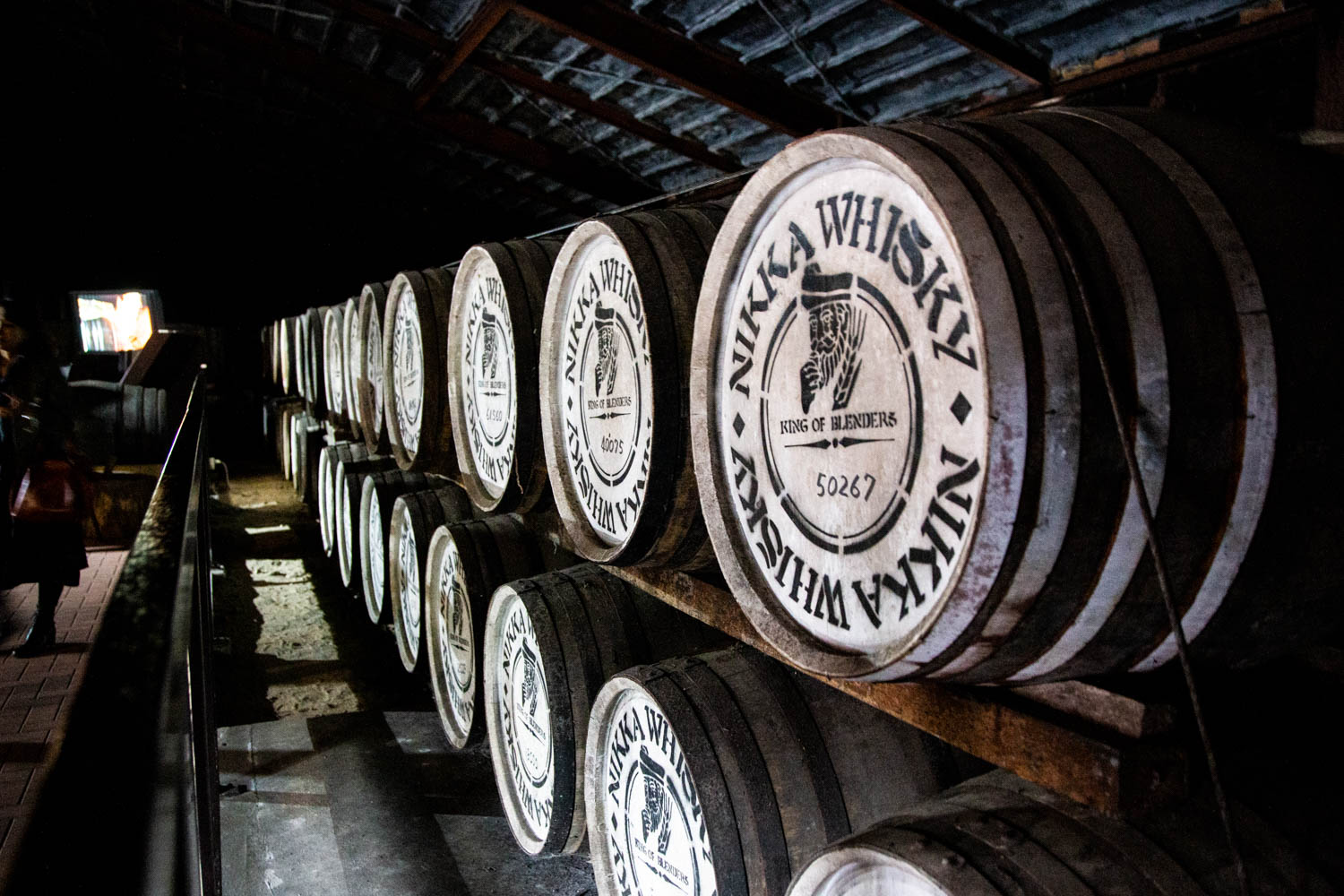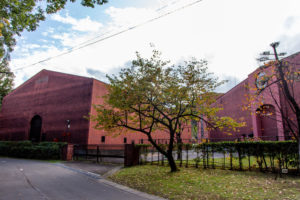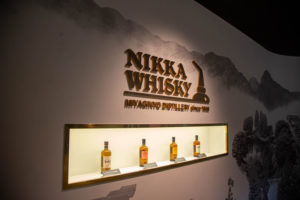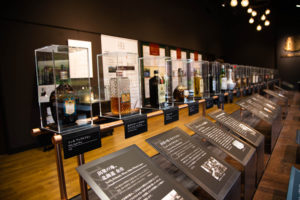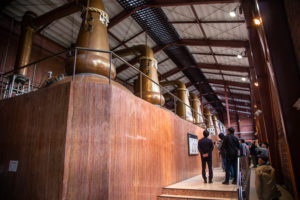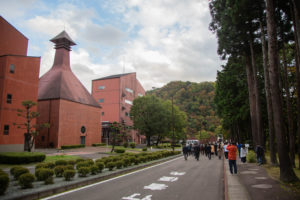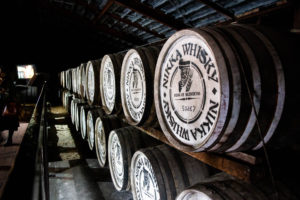 Located on the outskirts of Sendai, the Nikka Whisky Distillery is home to one of Japan's top whiskys, and also one of several distilleries by Nikka in Japan. I'm not a whisky fan by any means, but my old food science soul pulled me over. They run tours every half hour around the distillery, though the English audio guide wasn't very good and was much more brief than the actual tour guide bringing everyone around, so I ended up using my very elementary Japanese to listen to her. There is also the whisky tasting at the end which is of course mandatory for any of such tours. A good visit for whisky or alcohol fans.
Tohoku Cuisine – Part 2
Just like part 1, the rest of Tohoku comes with its own kind of food, mostly delicious, a couple not really to my tastes.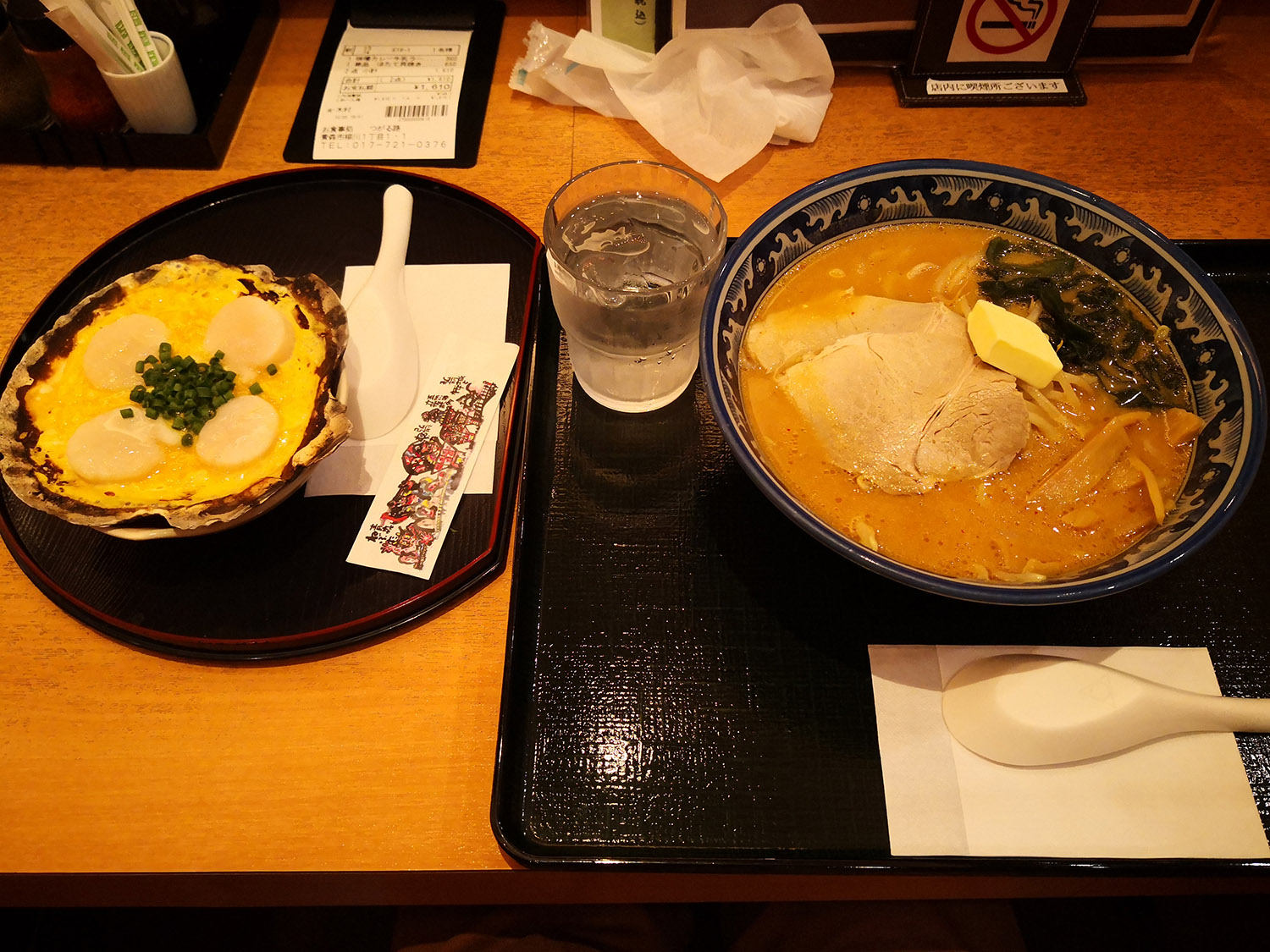 First up, a ramen variant that appears to be unique to Aomori, the Milk Curry Miso Ramen, which like it says on the tin includes curry and milk in the soup, with a dash of butter on the top. It definitely tastes different due to the milk, though I can't say it suits my taste very much.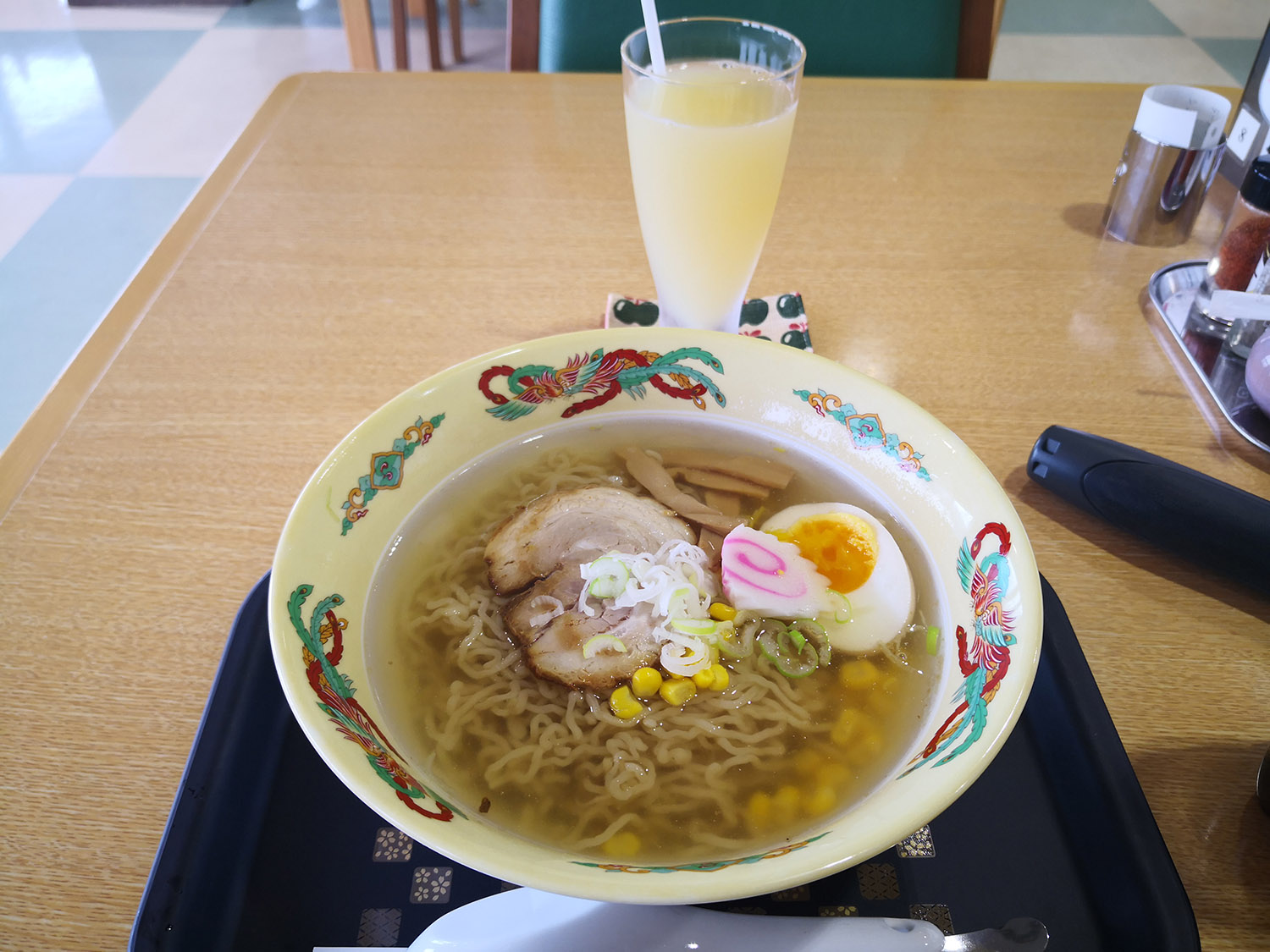 The apple park at Hirosaki has a restaurant selling a variety of apple related dishes. The one I wanted to try, the apple curry pork katsu, had already sold out, so I went for the Apple Ramen instead, where the soup is infused with apple juice. Honestly I think the sweet apple juice and and salty miso soup is a pretty weird combo. The apple juice was great though, juiced from apples straight from the park, this is some of the freshest apple juice I've had anywhere.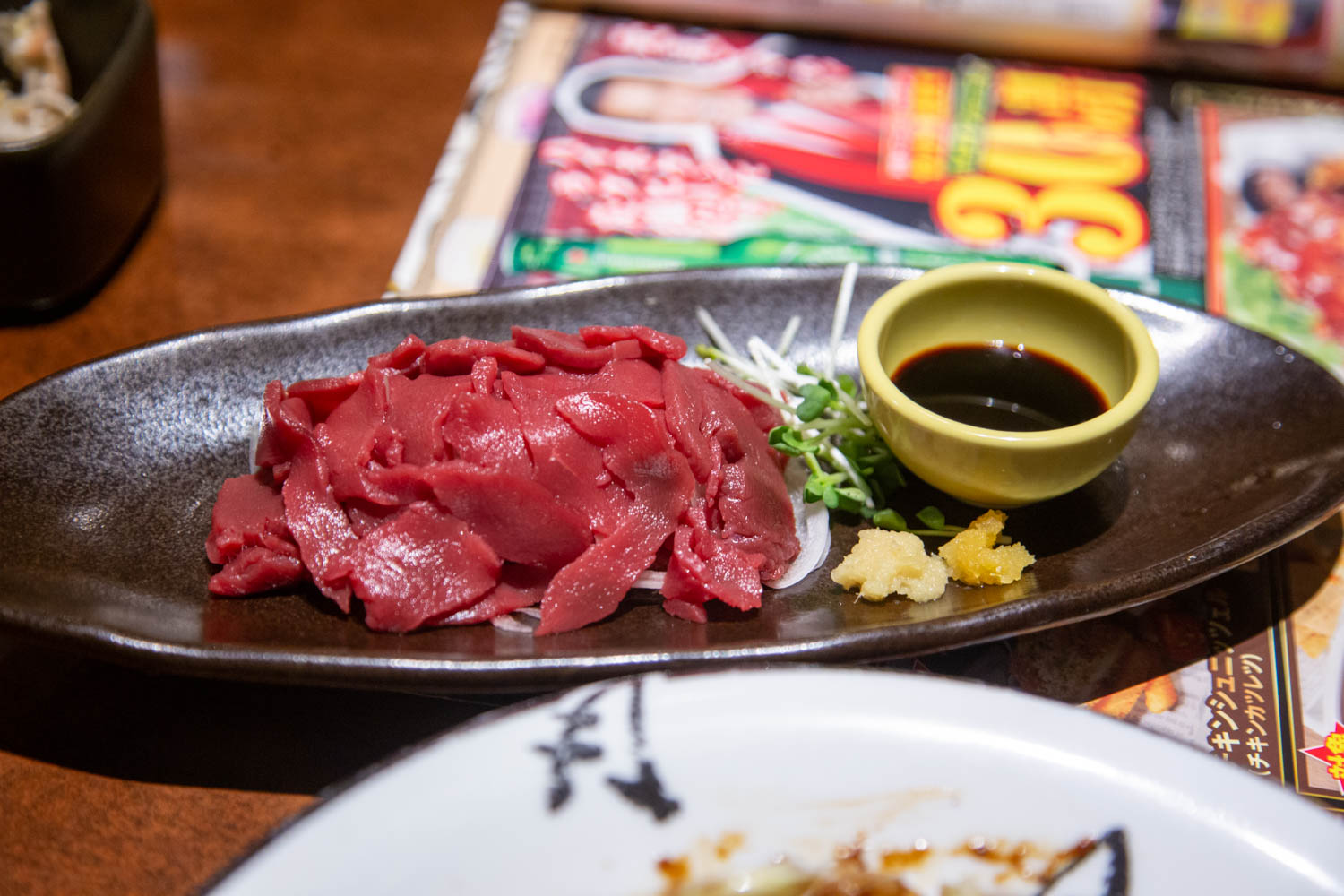 Basashi. or horse sashimi, is also one of the known delicacies of this region, although not easily found. The one I tried in one of the izakayas is probably the cheap type so I probably need to try the premium stuff if I ever come back, but this works for the time being. Imagine the texture of regular seafood sashimi, and replace the taste with any red meat, and that's the rough gist of the taste: raw red meat. Pretty interesting to be honest as I've never had any raw meat before outside of seafood.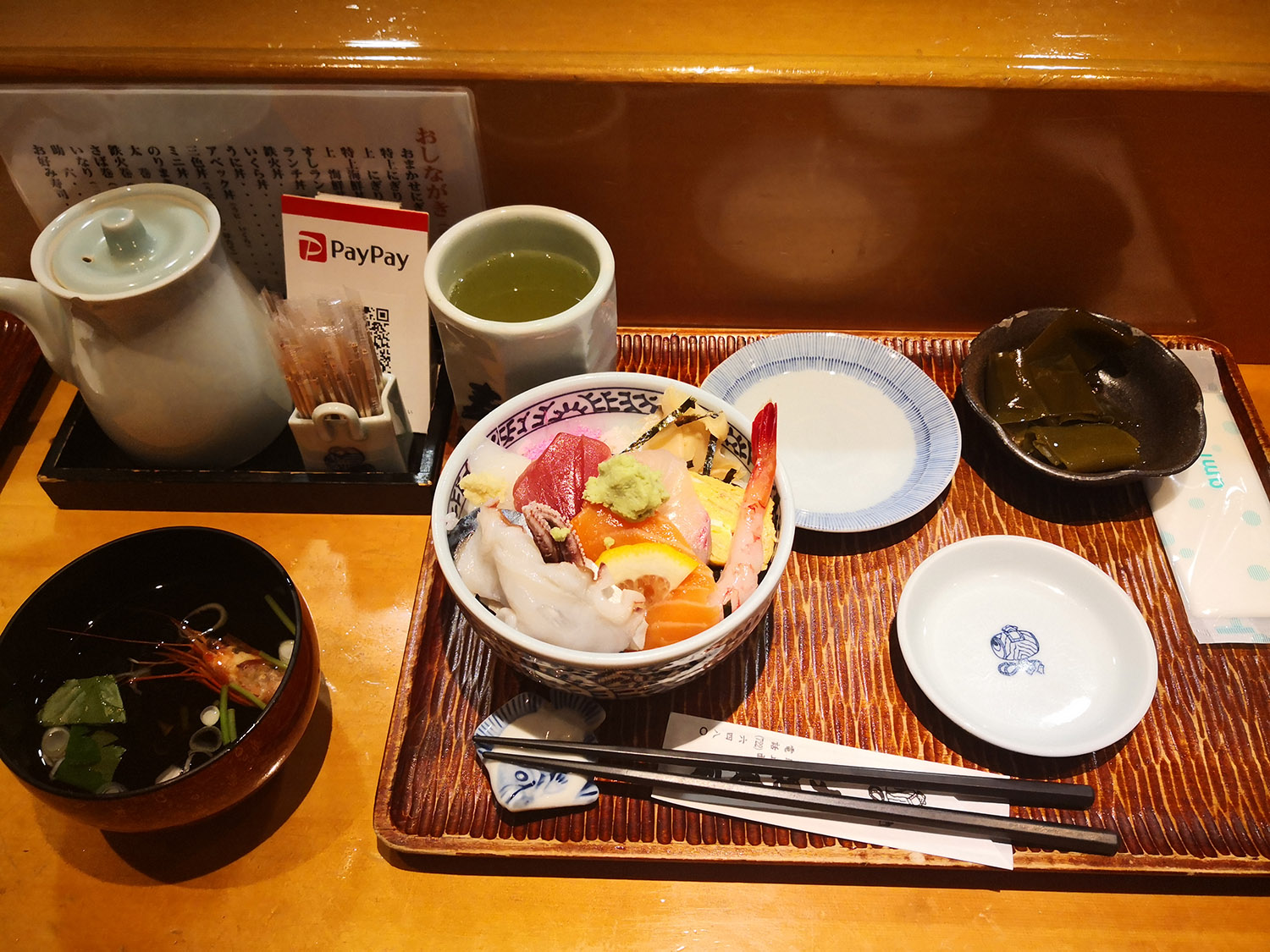 As a port city, seafood is definitely a must try in Aomori, which is some of the freshest in the region. Particular shout-out to this kaisendon place opposite Aomori station, which apart from having some fantastic seafood probably has the friendliest boss I've met on this trip; upon learning I'm from Singapore she started talking about how much she wants to visit Singapore, and kept showing me pictures of places she wants to visit like MBS.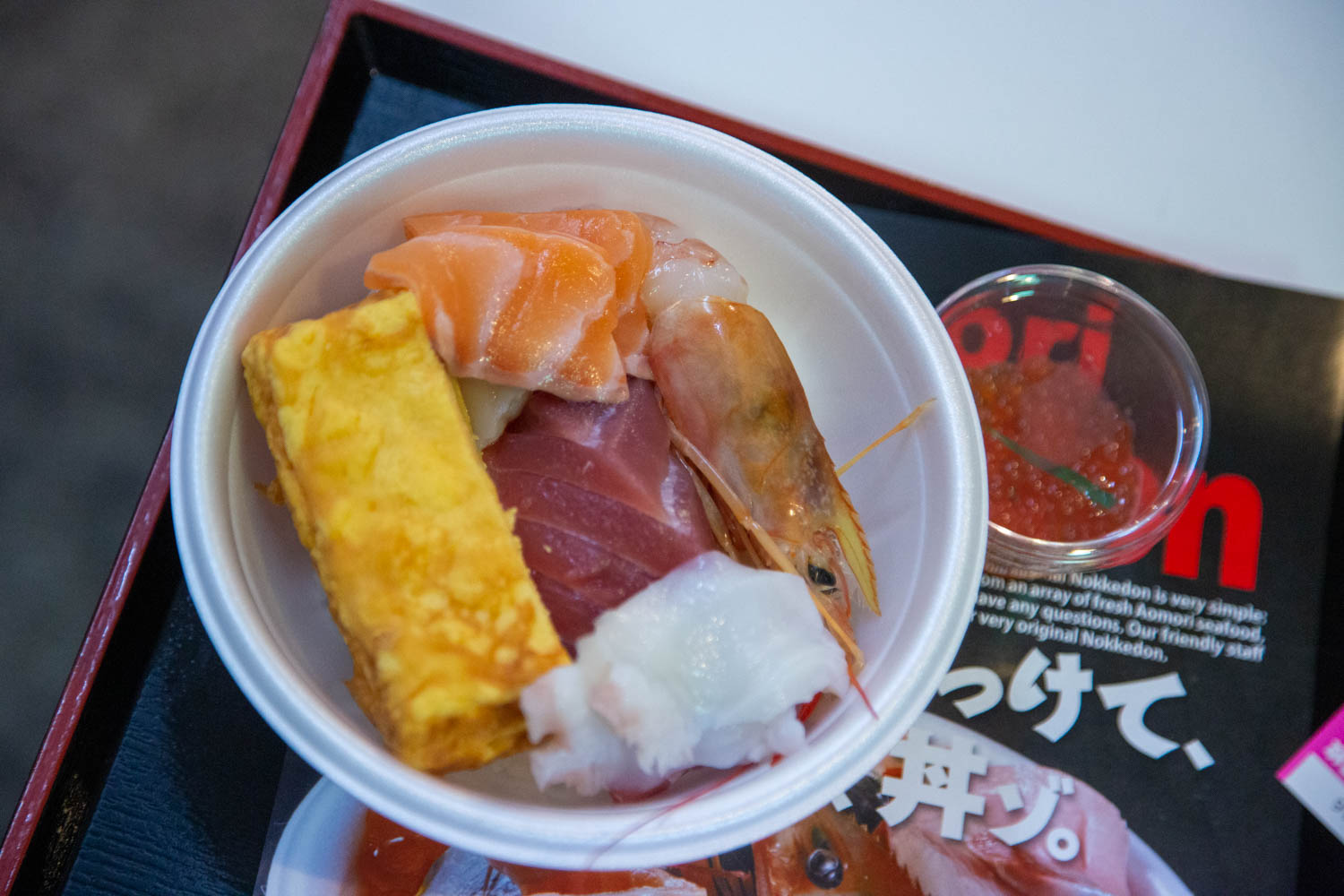 Apart from the regular shops, the local market, not far from the station, allows one to DIY your own kaisendon, called Nokkedon here. You buy a set of tickets which can be redeemed for various ingredients around the market, which had literally everything like tuna, scallops, prawns, uni and even meat like beef. The picture does make the bowl seem smaller than it really is; I actually had quite a fair number of ingredients, with the tuna being a particular highlight with how thick and huge it is.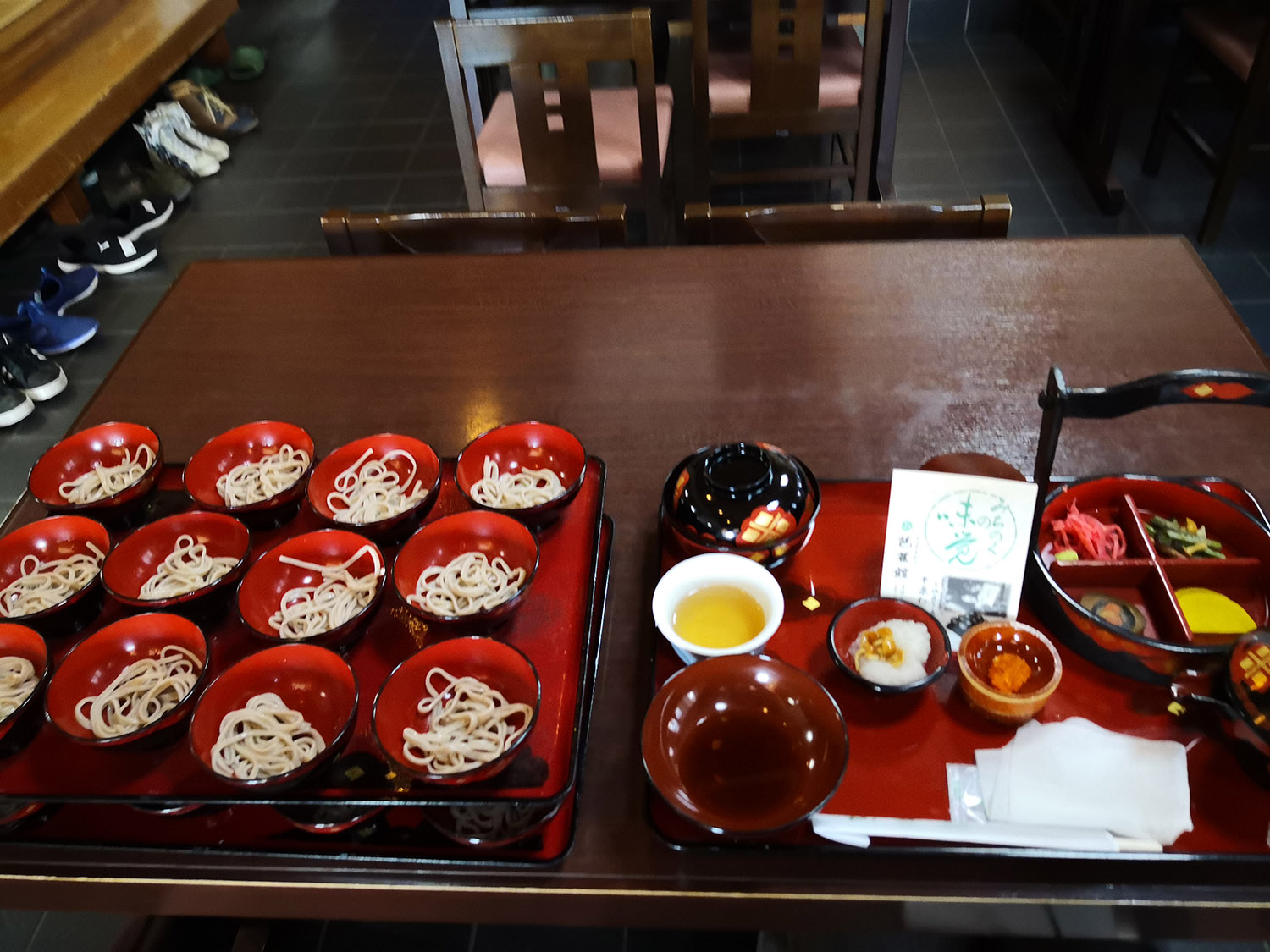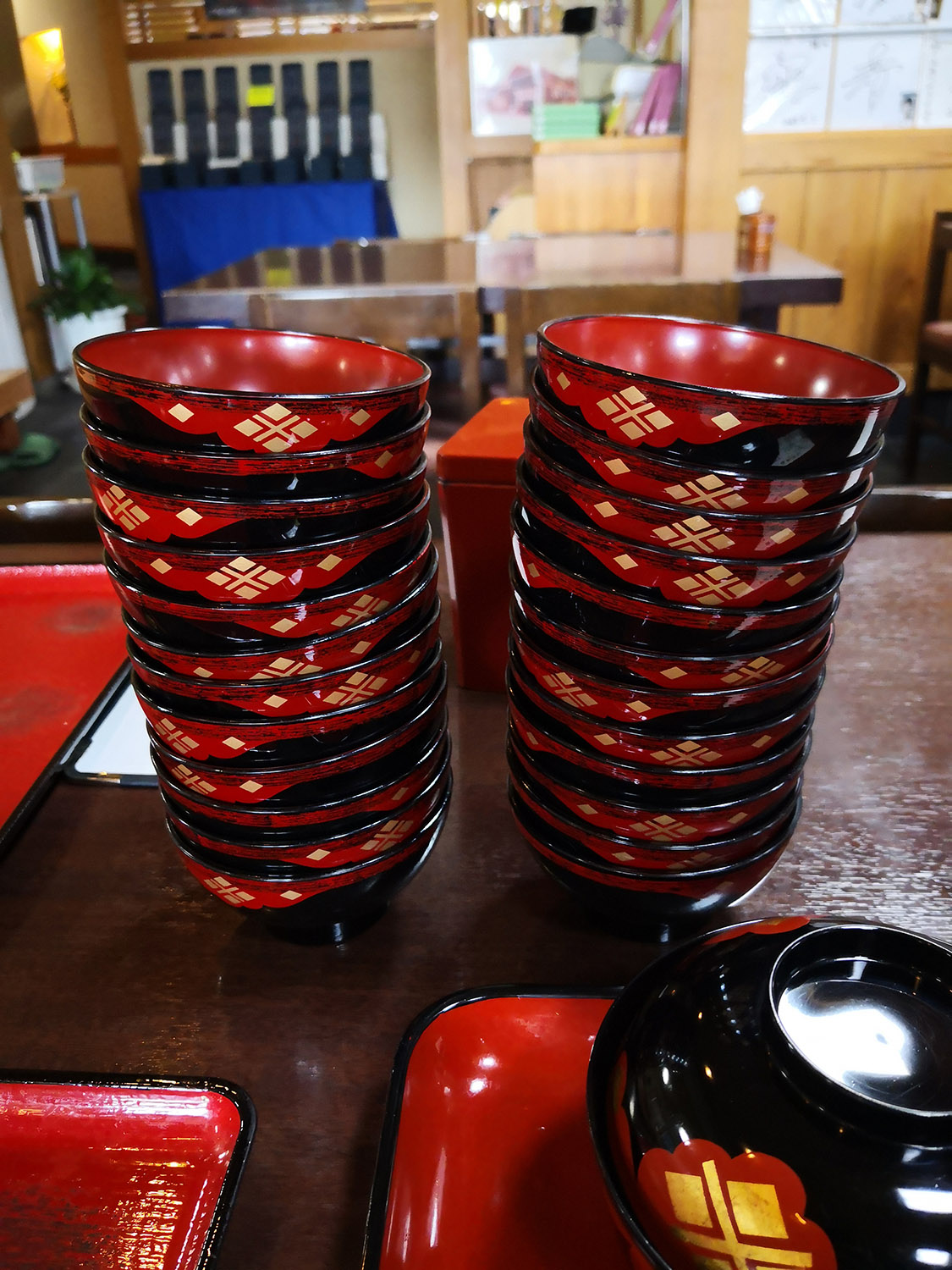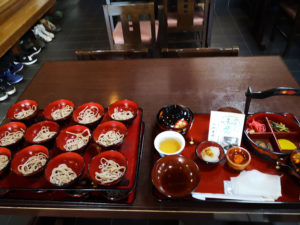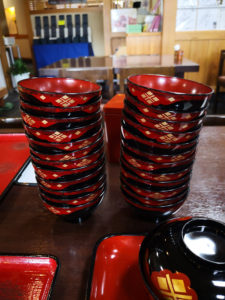 Iwate is probably most famous for its big three noodles of Morioka when it comes to food: wanko soba, jajamen and reimen. Due to the issues with my phone I missed my first night's dinner in Morioka so I only had 2 proper full meals in Iwate, so I had to skip out on one of them. First up, wanko soba, which is soba noodles served in small bowls, of which you are served numerous bowls of. This restaurant served 2 dozens of these bowls, which came with a smattering of side dishes and garnishes to complement the soba. The portion per bowl may be small, but it adds up quickly; by the time I started on the second dozen I was starting to slow down quite significantly, though I did finish without feeling like I stuffed myself too much.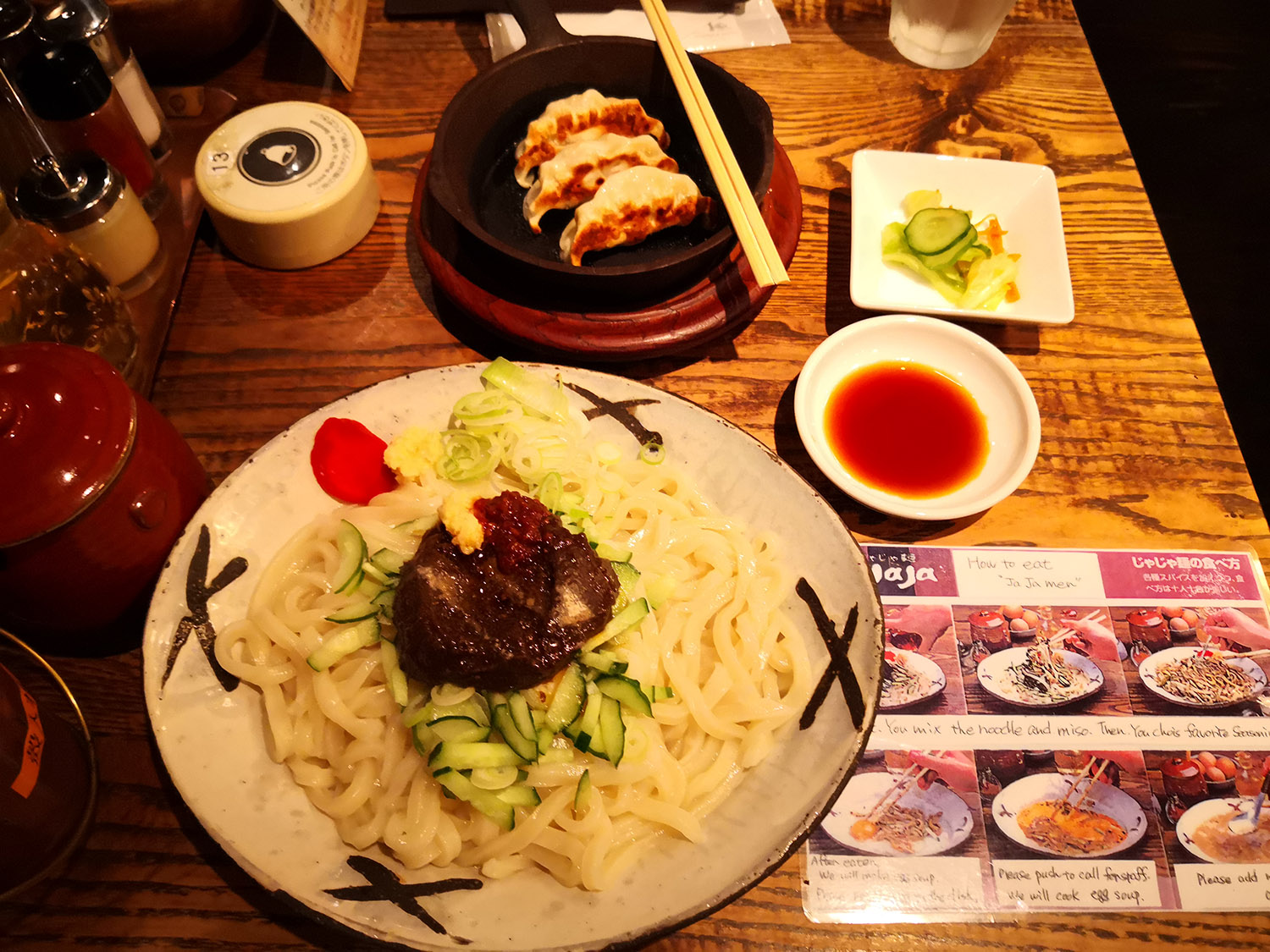 Jajamen is a thick noodle dish accompanied with meat miso, cucumbers and green onions. The noodles were good, though getting the big portion was a mistake as I honestly struggled to finish. The meat miso coating the noodles gave it a very savory flavor which tasted pretty nice. Jajamen is also a two part dish, as cracking some raw eggs into the plate containing the leftover sauce after the noodles is finished and pouring soup into the plate creates chitantan, which tastes pretty good thanks to the jajamen sauce leftover in the bowl.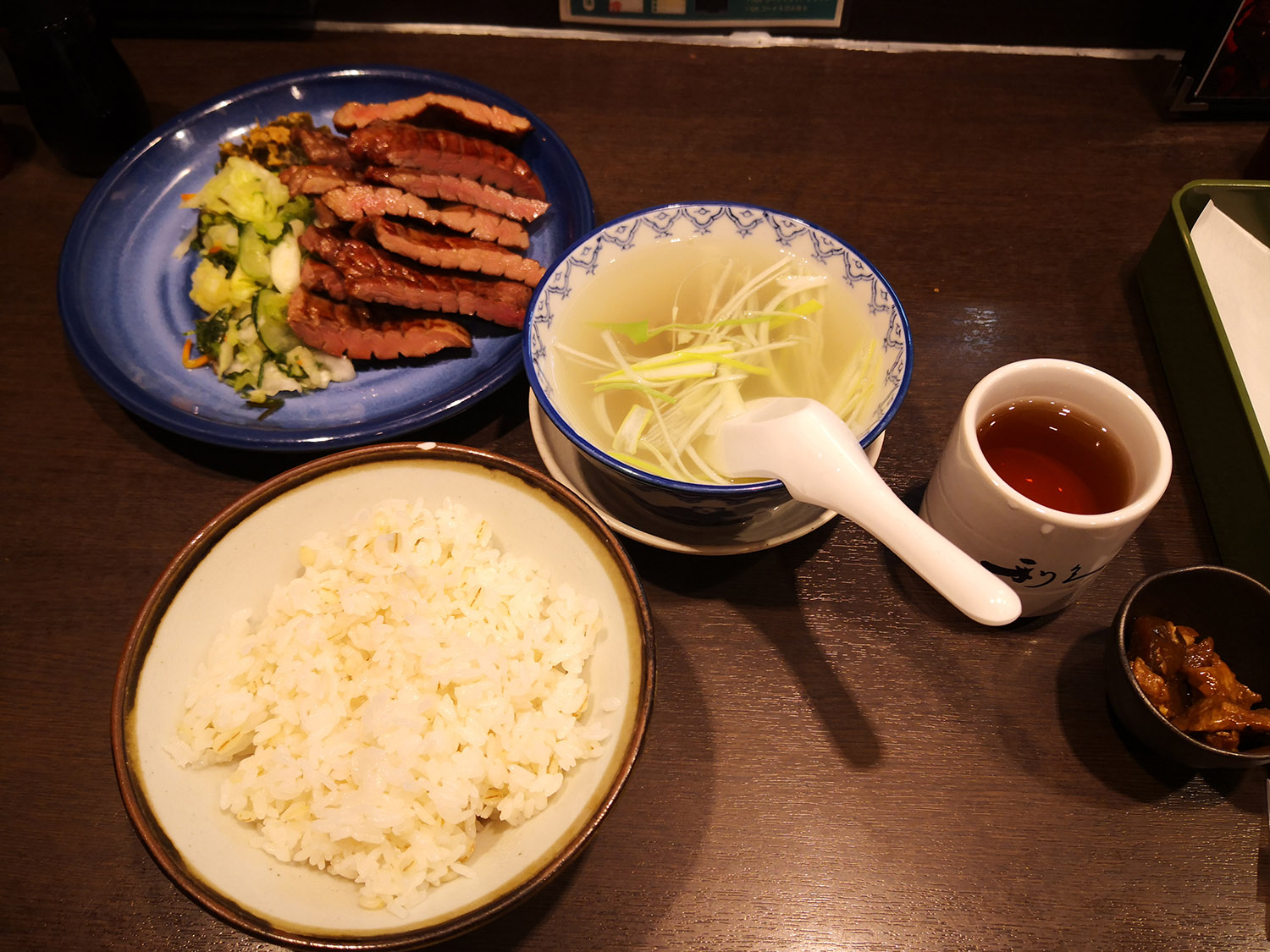 When it comes to Sendai, the first (and possibly only) food that comes to someone's mind is gyutan, or beef tongue, which is typically grilled over charcoal. An entire row of shops within Sendai station is dedicated to gyutan, and one of these shops, Rikyu, is where I had my fill. It's got some pretty great texture, and the smoky taste from the charcoal adds some pretty nice depth to the taste. Again though, I got the larger set which I eventually kind of regretted as I struggled to finish; this is really becoming a recurring theme at this point.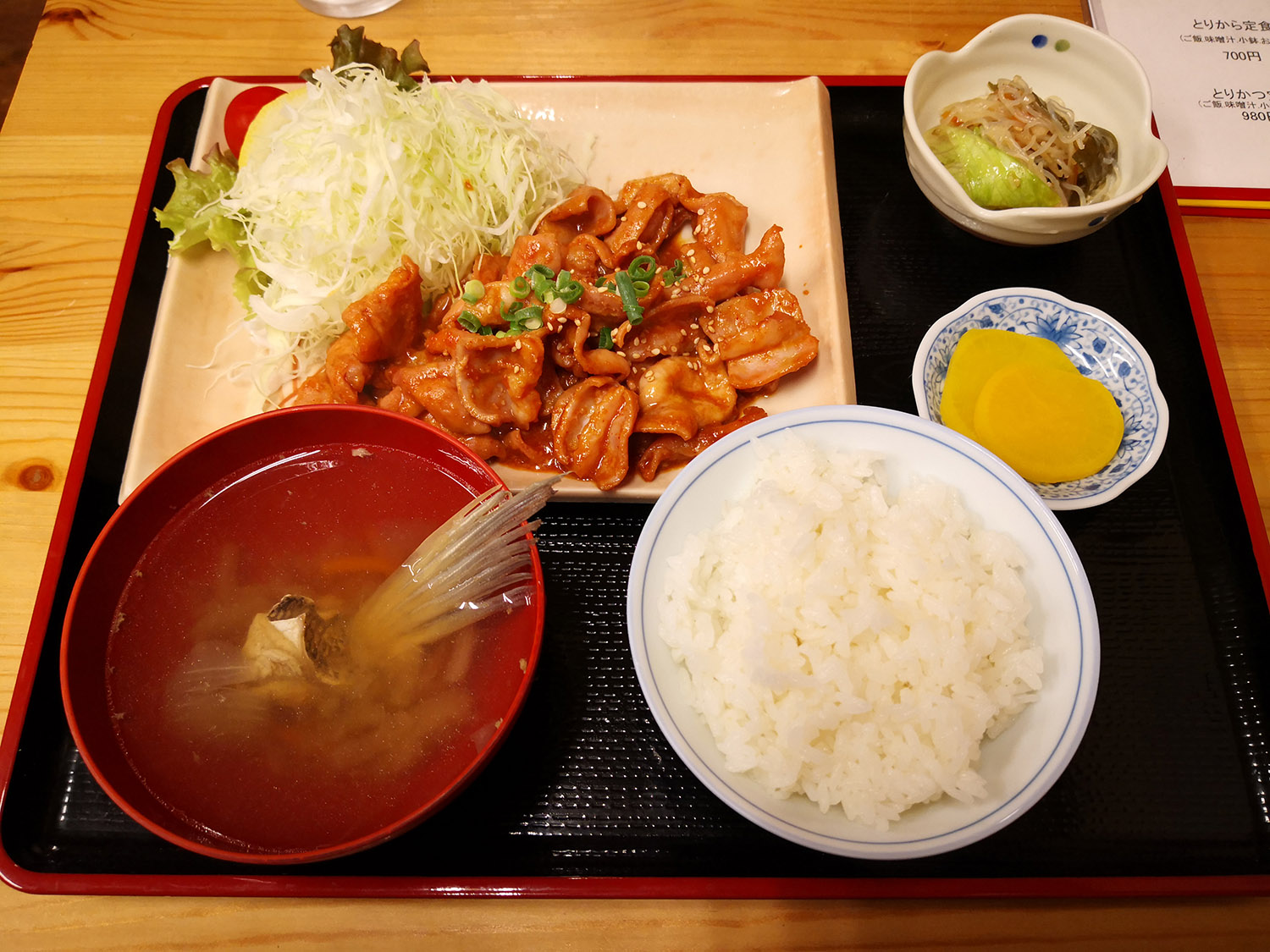 I'm not sure if this is considered a regional delicacy, but the shop did specifically say Matsushima horumon, which refers to offal of cows or pigs. With Matsushima being the town I happened to be in at the time, I assume these are from pigs reared in the region. The sauce that accompanies the offal is great, though the offal itself feels way too rubbery and I had a bit of trouble chewing or swallowing some pieces.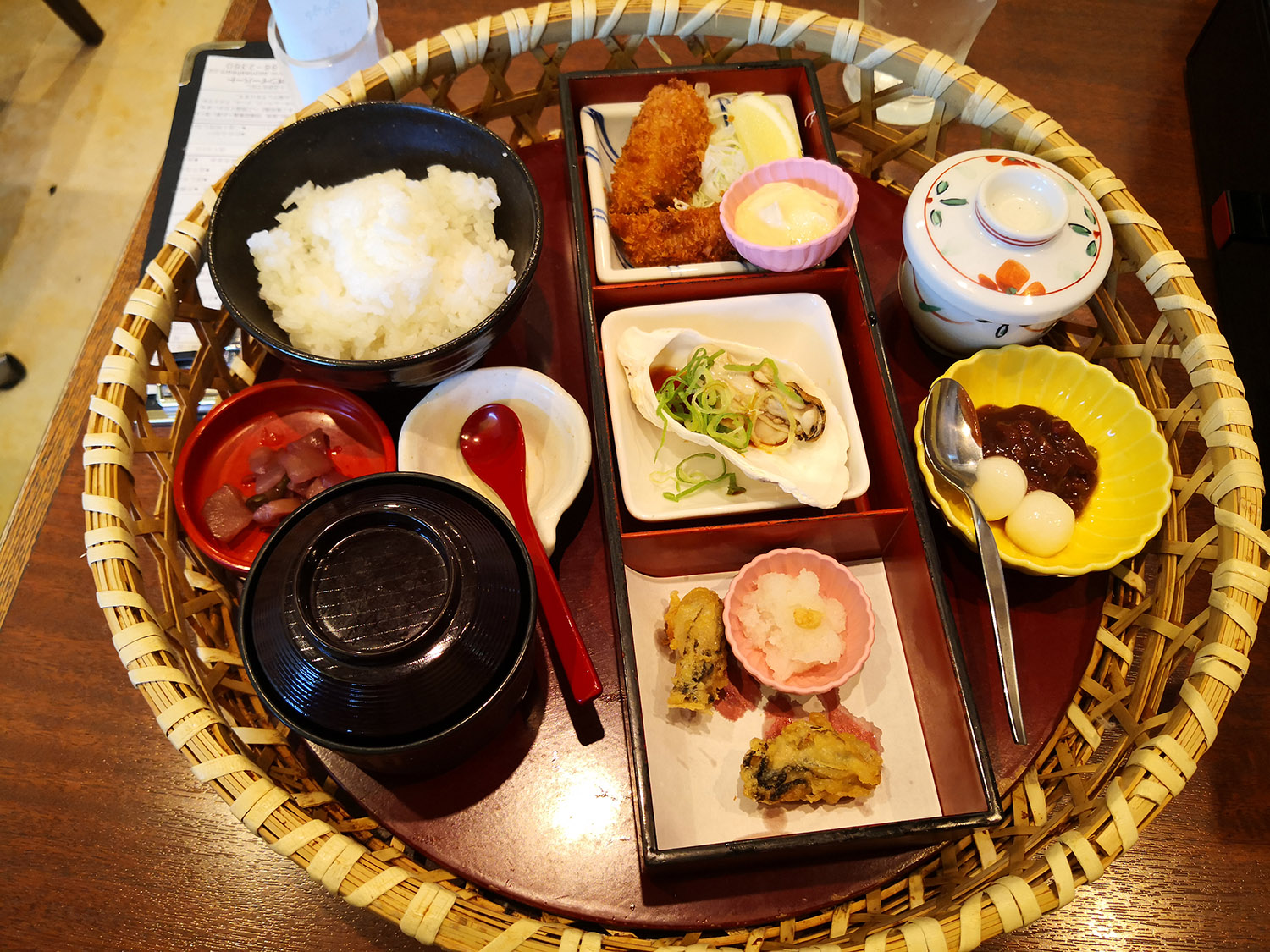 The area is also relatively well known for their oysters due to the close proximity to the sea, which can be prepared in several different ways like deep frying and steamed. This particular set serves oysters in 3 different styles. I personally haven't eaten oysters in any way other than raw (unless you consider oyster omelette as well), so it was cool trying different styles of oysters, which tastes great, like oysters always do. However, I do find that I prefer the mouthfeel of raw oysters as compared to the ones I ate though.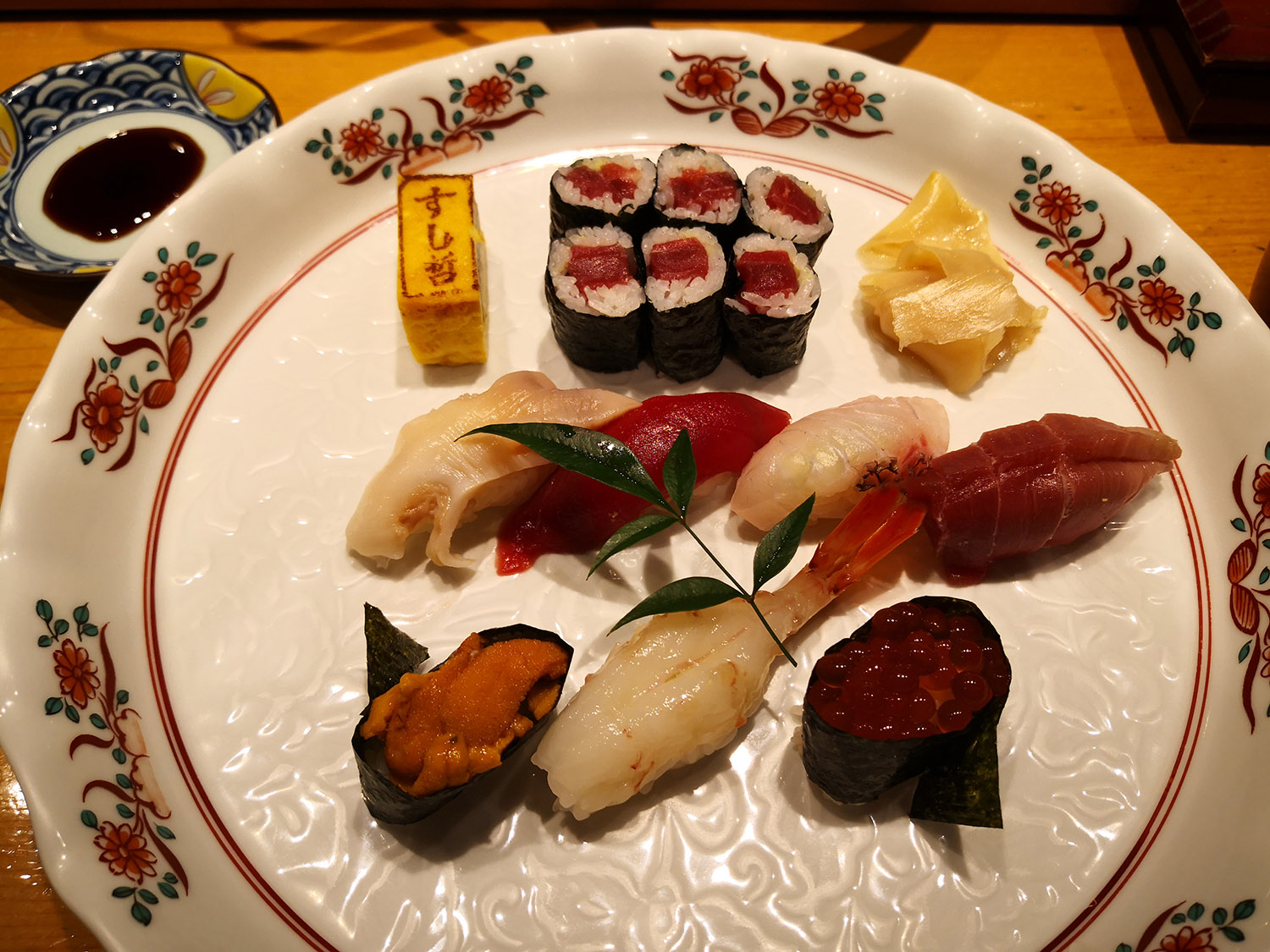 And of course, Japan is never complete without having some sushi. The above is the latter of only two sushi meals I had in Japan this time, with the first being in Aomori which I didn't take photos of because I was too upset with my lost phone. With Aomori and Sendai both being port cities the seafood just tastes wonderfully fresh. The only bad point about this restaurant I ate in in Sendai was that their menu didn't have pictures, and the names didn't exactly explain what I was ordering. A bit pricier that other sushi I usually eat in Japan as this is a proper sushi restaurant rather than conveyor belt style, but I had the spare cash so I decided to splurge for my last meal.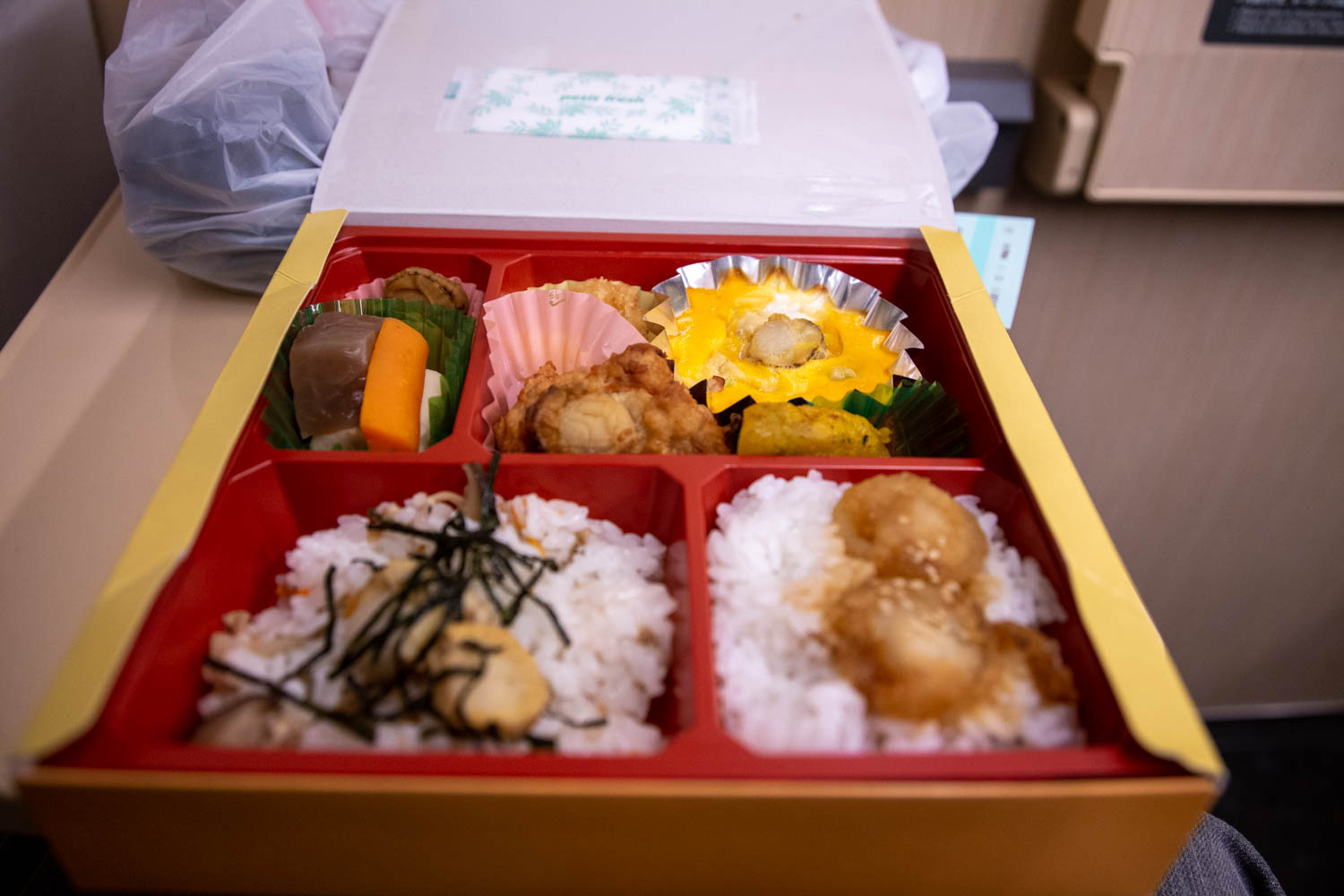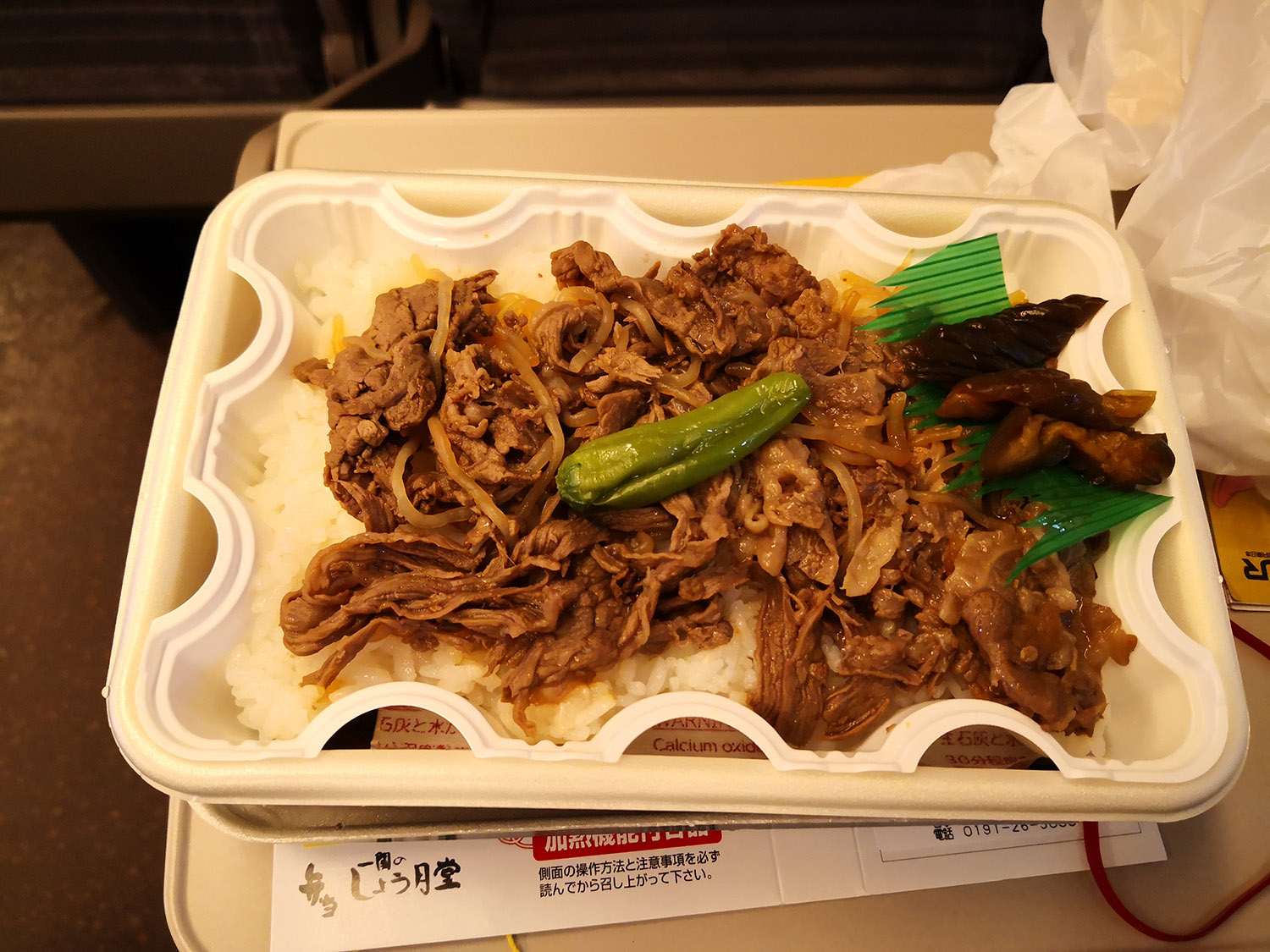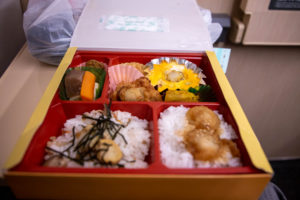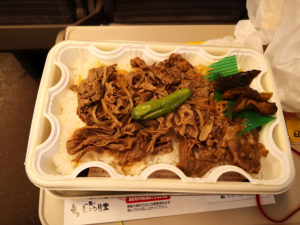 And of course, continuing from the last part as well are the ekibens for my last 2 intercity train rides.. For my Aomori train ride, I bought this scallop set, which had a good number of scallops prepared in different ways, which tasted pretty good, especially the one coated in egg at the corner. For Morioka I bought this gyudon set, which seems normal except for the fact that it has a heating mechanism; pull a string at the bottom and it will heat up in about 3 minutes or so. Pretty cool if you ask me, and the fact that I actually have a hot meal on the train is a plus as well.
So this is my 5th Japan trip in 4 years, twice in 2016 and once each the years after. Just like last year with my Nepal visit, it's time for me to put Japan aside for once and broaden my horizons a bit. Barring any accidents, my first stop for next year should be South Korea in May, though I do need to think about where to go later in the year.